The political prognosticators at the University of Virginia's Center for Politics had to eat a lot of crow after the 2016 presidential election, after having confidently predicted a comfortable Hillary Clinton victory over Donald Trump.
Of course, they weren't alone, as most of the nation's political forecasters missed Trump's upset victory.
The editors of Sabato's Crystal Ball, the Center for Politics' newsletter – "Sabato" in the title referring to center director Larry Sabato, Commonwealth Professor of Politics and one of the nation's leading political observers – humbly acknowledged their 2016 inaccuracies. "The Crystal Ball is shattered," they declared in the day after that election.
They then went about sweeping up the shards of broken glass, and building a better Crystal Ball for the 2020 election.
After the Nov. 3 election, champagne replaced crow on the center's menu. The Crystal Ball's 2020 forecast correctly predicted the winners of 49 of the 50 states – missing only Trump's narrow win in North Carolina – leading the Harvard Political Review to declare, "While crystal balls may not exist in real life, Larry Sabato's editorial team might be the next best thing."
"In terms of predictive models, Sabato's Crystal Ball correctly forecasted almost every vote in the Electoral College," the review noted in its article, posted a week after the election.
Online Programs Rated Best in Nation for Return on Investment
OnlineU has ranked the University's online bachelor's degree programs as the best in the country for return on investment.
The group claims its 2020-21 rankings are the first of their kind to use student salary and debt data from the government to highlight the best accredited online colleges. For each online degree, OnlineU calculated a 10-year return on investment using program-specific outcomes data.
"While the data reflect student experiences in all learning formats, program data were only used for schools offering online degrees in the subject," OnlineU wrote in its announcement. "With coronavirus continuing to impact higher education programs across the country, choosing a college with a high return on investment is even more important."
UVA was ranked No. 1, with an ROI score of 98.9%. Rounding out the top five were Northeastern University, Excelsior College, Capella University and SUNY Empire State College.
UVA Law Retains No. 1 Spots in Princeton Review Rankings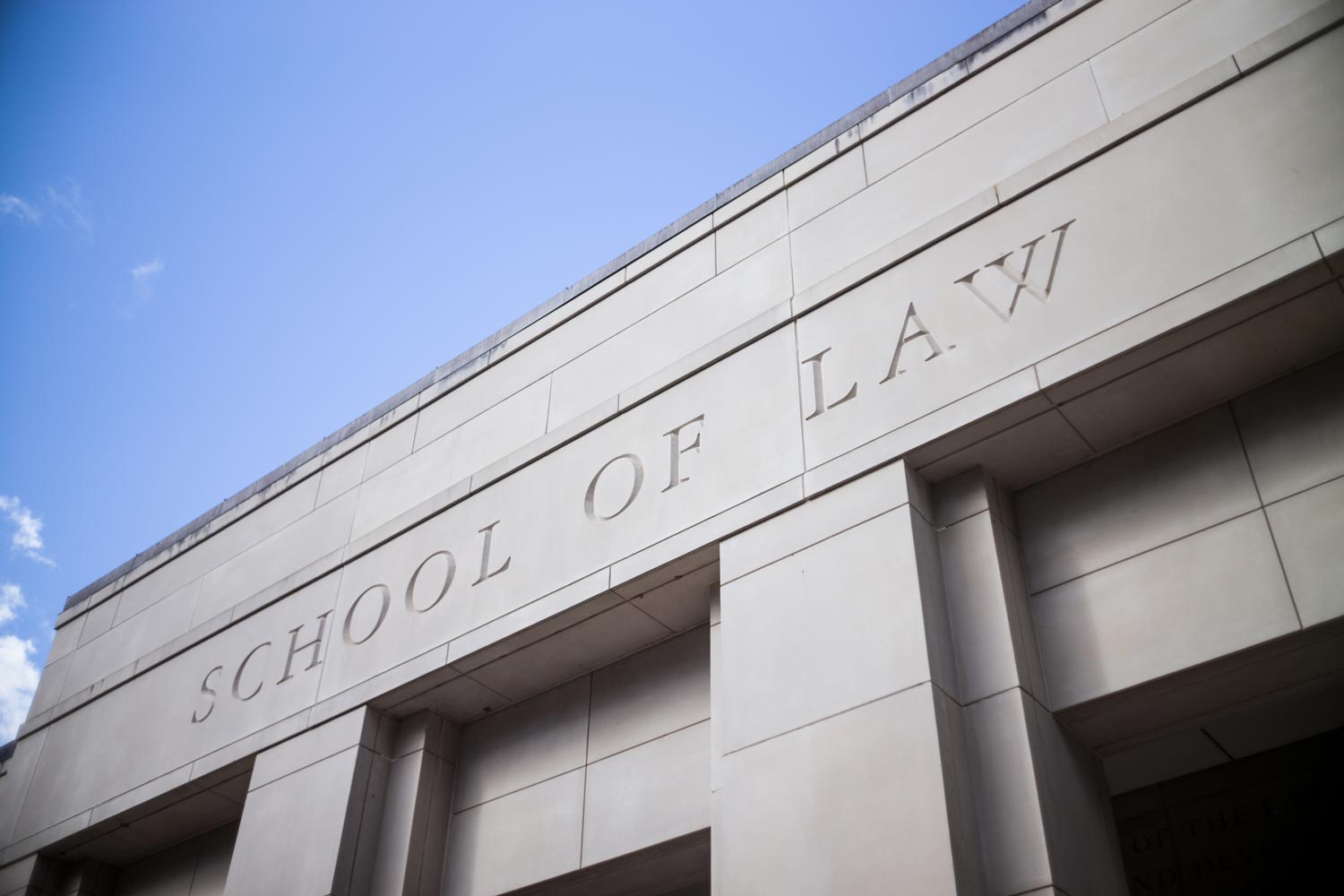 The School of Law remains No. 1 among the nation's law schools in "Best Professors," "Best Quality of Life" and "Best Classroom Experience," according to The Princeton Review's annual law school rankings, which were released Dec. 8.
As part of the 2021 rankings, the Law School is also No. 4 in "Best Career Prospects," No. 5 in "Best for Federal Clerkships" and No. 6 in "Toughest to Get Into."
The Law School has been ranked No. 1 in "Best Quality of Life" for seven years and in "Best Professors" for four years, consecutively. The school has been ranked in the top four for "Best Classroom Experience" since the 2013 rankings.
The ranking lists name the top 10 law schools in 14 categories based on The Princeton Review's surveys of 14,000 students attending 164 law schools in the United States, and of administrators at the schools.
Bolívar Network Honors Gregory, Cozart, Undergrad Trio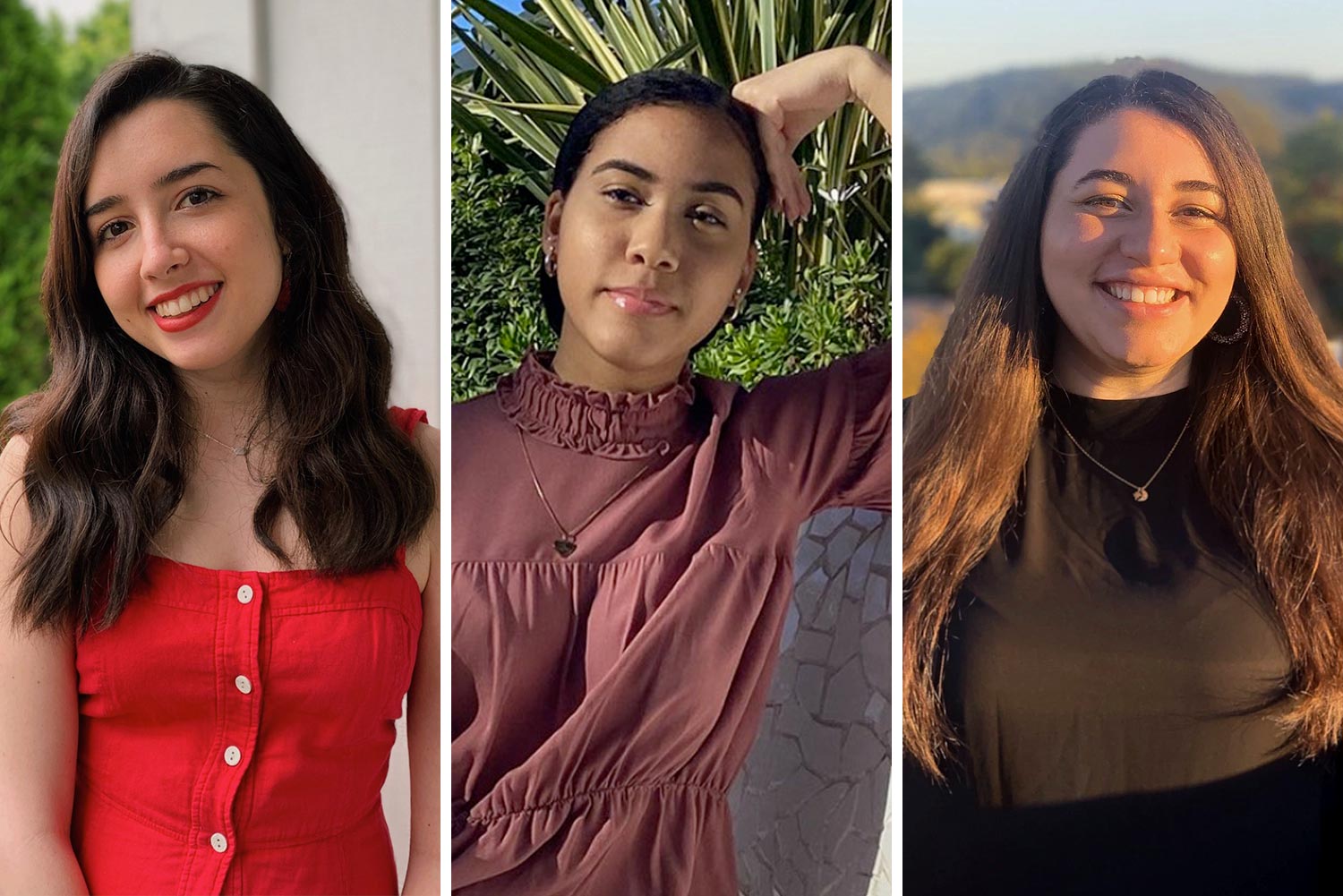 On Dec. 5, the Bolívar Network, UVA's network for Hispanic/Latinx/Latino alumni, hosted a Virtual Awards Brunch honoring the recipients of its annual Book Scholarship Award and Pablo J. Davis Award. It also announced a new "impact award," along with its inaugural recipient.
Three Latinx students received Bolívar Network Book Scholarships for the 2020-21 cycle. The scholarships, which provide $1,000 awards to each recipient to help defray the costs of textbooks and other expenses, seek to identify Latinx students who stand out in areas of academic achievement, leadership and service. This year's recipients were Alisa Negrón, Class of 2021; Natalie Mar Cordero, Class of 2022; and Tamara Moscovich, Class of 2021.
The network also re-launched its annual Pablo J. Davis Award, which seeks to identify a UVA staff member, alumnus or faculty member, or a Charlottesville resident, whose work has contributed significantly to the advancement of the Latinx/Hispanic community. The 2020 recipient is Wayne Cozart, who is retiring from the UVA Alumni Association after serving as executive director of the Jefferson Trust. Cozart led the establishment of Reunions Weekends and was the impetus behind many of the association's signature programs.
"The Bolívar Network is very grateful to Wayne's early and ongoing support of our organization," the organization wrote in announcing the award. "In light of today's growing diversity at the University, having a strong Latinx alumni network to support students and fellow alumni is so powerful and essential. His friendship and leadership gave our group legitimacy, critical contacts of early alumni, and necessary infrastructure."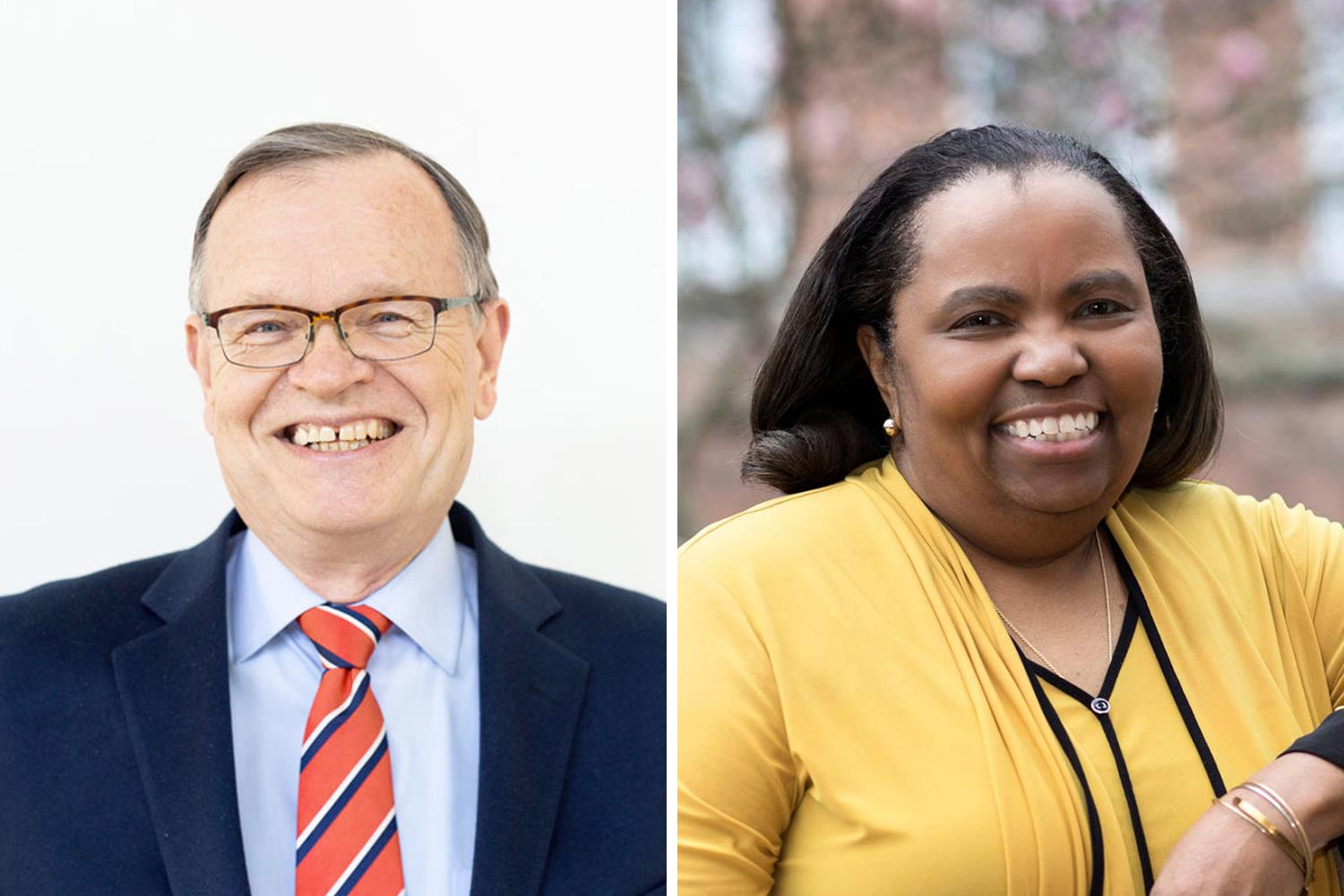 The Bolívar Network also created a new "impact award," and then named it for its first recipient, Valerie Gregory.
The Valerie Gregory Impact Award "is distinct in that its recognition is only provided for clearly extraordinary efforts to serve the Latinx community at UVA and/or in the Charlottesville community at large," the network announced. "This award has no specific cycle; rather it is intended for remarkable candidates if and when the Bolívar Network deems they are qualified."
Gregory served as associate dean of admission at UVA for more than 20 years before her recent retirement.
"Dean Gregory has directly contributed to impressive gains in minority student enrollment at UVA," the organization wrote. "During the event, several attendees shared their fond memories of life-changing moments and conversations with Valerie Gregory as prospective students."
Calhoun Elected IEEE Fellow for Pioneering Design of Ultra-Low-Power Circuits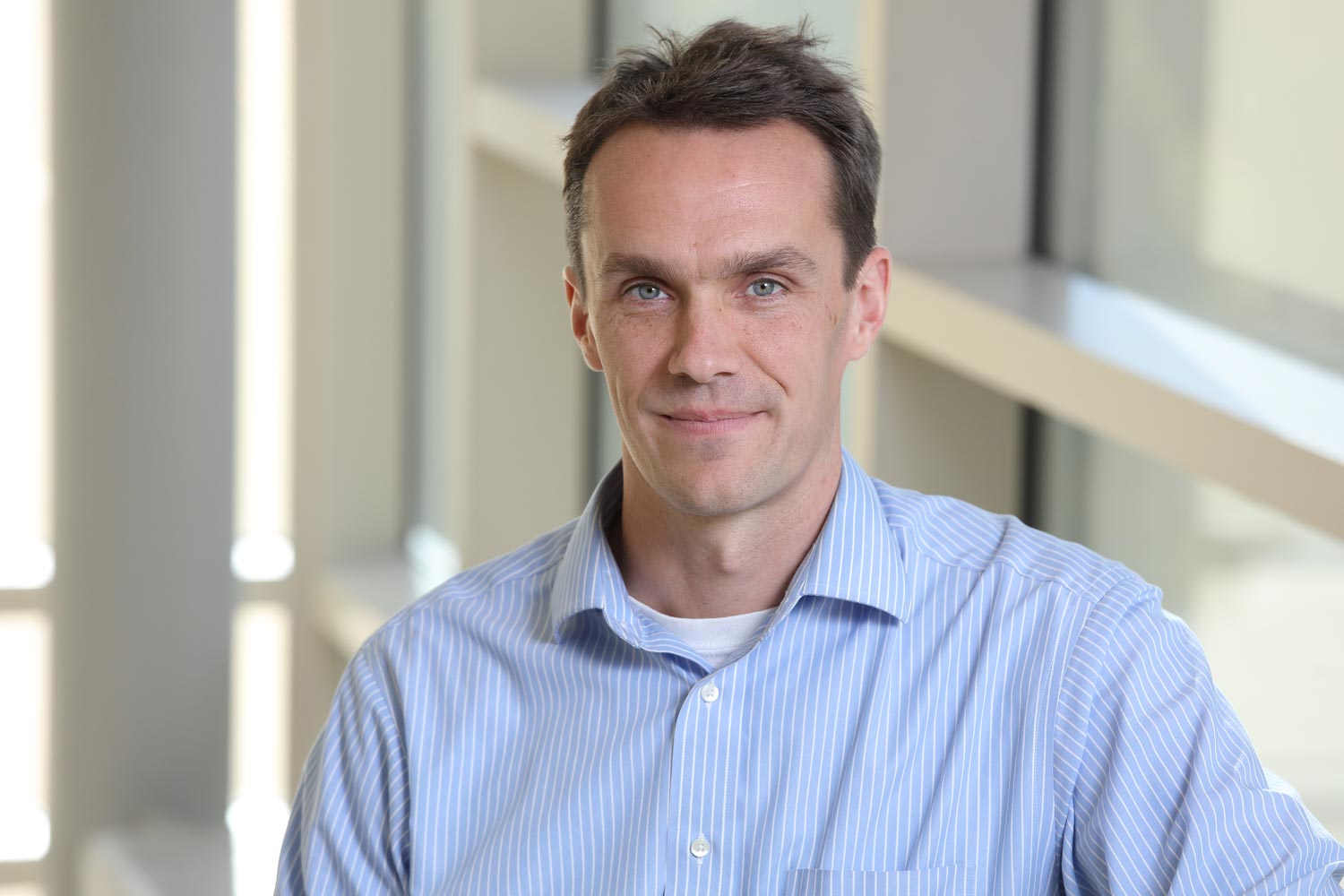 The Institute of Electrical and Electronics Engineers has elected Benton H. Calhoun as a fellow for his original and fundamental contributions in integrated circuit design.
A professor of electrical and computer engineering, Calhoun specializes in energy-efficient, sub-threshold circuit design and applications that enable self-powered wireless sensing systems. These wireless sensing nodes are so low in power use that they no longer need to use batteries; instead, they operate on power harvested from their environment.
Calhoun debuted a fully integrated self-powered wireless sensor node in 2012, in collaboration with Brian Otis, associate professor of electrical engineering at the University of Washington. Their wearable bioelectric monitor runs exclusively on energy harvested from body heat, consuming only 19 microwatts to keep itself running while taking an EKG and sending the results over a radio.
Calhoun's and Otis' self-powered system-on-a-chip kickstarted both a commercial venture and a national effort to innovate energy-harvesting systems. Calhoun co-founded Everactive Inc., initially named PsiKick, with David Wentzloff, University of Michigan associate professor of electrical engineering and computer science; and Brendan Richardson, a venture capital specialist and a member of the McIntire School of Commerce faculty.
Everactive's first product is a full-stack remote monitoring solution for industrial "internet of things" applications, composed of self-powered wireless sensors streaming data to the cloud for analysis and decision-making. Released in December 2018, the platform reaches thousands of battery-less nodes deployed across multiple Fortune 100 customers.
Pursuing a communitywide research endeavor to enable self-powered wearable sensors and drawing heavily from Calhoun's breakthrough circuit design, the National Science Foundation chartered a new program in 2012 to establish a multi-university Nanosystems Engineering Research Center for Advanced Self-Powered Systems of Integrated Sensors and Technologies. Calhoun serves as technical thrust leader for low-power systems-on-chip and UVA's campus director.
Calhoun's research contributions have produced tangible evidence of impact academically as well as commercially. He has successfully graduated 20 doctoral students and has more than 220 peer-reviewed publications.
The Institute of Electronics and Electrical Engineers is a leading professional association for advancing technology for humanity. Its board of directors confers the grade of fellow upon members with an outstanding record of accomplishment in a field of interest. The total number of fellows elected in any one year cannot exceed one-10th of 1% of the institute's total voting membership. The technical community recognizes this highest grade of membership as a prestigious honor and an important career achievement.
Acquaviva Named a Fellow of the National Academies of Practice
Kimberly D. Acquaviva, Betty Norman Norris Professor of Nursing, has been named a Distinguished Fellow of the National Academies of Practice in Social Work.
Acquaviva – an expert on aging, interprofessional education, human sexuality, health policy, hospice and palliative care – is a celebrated teacher, author and mentor, and an internationally recognized advocate for LGBTQ+ communities' access to compassionate and equitable palliative and end-of-life care.
In 2019, Acquaviva and her late wife, hospice expert Kathy Brandt, drew national attention for documenting Brandt's terminal illness and death on social media. Acquaviva's book, "LGBTQ-Inclusive Hospice and Palliative Care: A Practice Guide to Transforming Professional Practice," received the American Journal of Nursing's Book of the Year Award in the palliative care and hospice category.
Acquaviva spent the early years of her career as a health care social worker caring for hospice patients and their families. Transitioning into academia, Acquaviva – who earned a Ph.D. in human sexuality – was drawn to interdisciplinary research and policy work. In 2013, she was appointed by the U.S Department of Health and Human Services Secretary to serve a three-year term on the National Advisory Council on Aging, the Federal Advisory Council for the National Institute on Aging within the National Institutes of Health. As the former chair of Friends of the National Institute on Aging, she provided testimony on National Institutes of Health Appropriations to both the House and Senate Subcommittees on Labor, Health and Human Services, Education and Related Agencies. 
She taught at George Washington University for more than 15 years, arriving at UVA School of Nursing in 2019, where she teaches health policy to a mix of undergraduate and graduate students and is a faculty affiliate of the Center for Interprofessional Collaborations.
The National Academies of Practice is an interprofessional community of scholars that advises government on health care issues. Its fellows are elected by their peers from across 14 different health professions to join the only interprofessional group of health care practitioners and scholars dedicated to the support of affordable, accessible, coordinated quality care for all.
The National Academy of Practice's class of 2021 fellows will be inducted in March at the group's annual conference. Acquaviva's new fellowship marks the School of Nursing's 46th national academy fellowship.
Schools of Nursing, Medicine Join Forces to Win Joint Accreditation
UVA's School of Nursing and School of Medicine have achieved joint accreditation from three major associations for interprofessional continuing education programs.
In a letter dated Dec. 7, the governing bodies of the Accreditation Council for Continuing Medical Education, the Accrediting Council for Pharmacy Education and the American Nurses Credentialing Center's Accreditation Program notified the University that it has been granted joint accreditation status for four years, through November 2024.
"The three accreditors commend you for your vision and leadership in lifelong learning and for your achievement of accreditation, which helps to ensure high quality interprofessional continuing healthcare education," the organizations' leaders wrote.
"This is a major accomplishment that fosters quality interprofessional continuing education and collaboration for health care teams," Jann T. Ballmer, director of continuing medical education for the School of Medicine, said.
Article Information
January 7, 2021
/content/accolades-harvard-gives-sabatos-crystal-ball-shout-out