The University of Virginia's Department of Safety and Security turned the corner on its first year by formally recognizing 12 individuals for their extraordinary service to safety and security at UVA. Awardees were selected from within the department and from among community partners in the region. 
University Police Officer Dean Dotts received the Lifesaving Medal. Dotts was the first on the scene to respond to Emmet/Ivy Garage when a person was found not breathing and without a pulse. Dotts administered CPR. When rescue personnel arrived, they found Dotts had the scene under control. Within minutes, the patient was revived and transported to the hospital with a pulse and breathing. The UVA physician who treated the patient credited Dotts with saving a human life.
Read the full list of award recipients.
Art Professor Captures Berlin Prize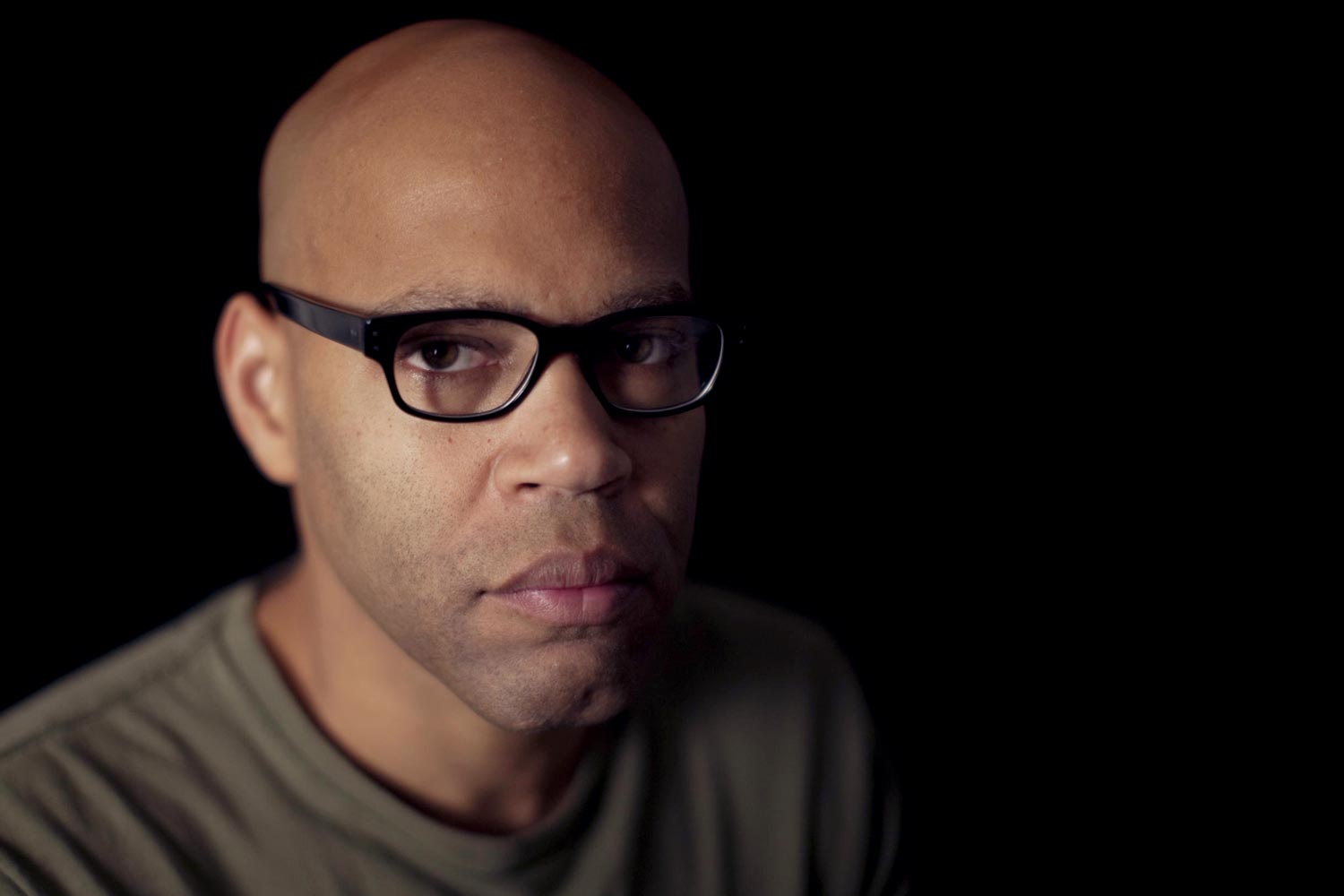 Art professor Kevin Jerome Everson is the third UVA faculty member to win a Berlin Prize since 2010. He will enjoy a semester-long fellowship in Berlin.
UVA art professor Kevin Jerome Everson is among the 20 scholars, writers and artists recently announced as winners of the American Academy in Berlin's annual Berlin Prizes, which provide semester-long fellowships in Berlin.
Everson will spend the spring 2020 semester in Germany. The prize provides recipients with the time and resources to step back from their daily obligations to engage in academic and artistic projects they might not otherwise pursue.
"Fellows work with local individuals and institutions in the American Academy's well-established network, forging rich connections and lasting transatlantic relationships," according to the academy's announcement. During their stay, fellows engage audiences through public lectures, performances and readings, which take place at the academy as well as throughout Berlin and Germany.
The Berlin Prize is awarded annually to scholars, writers, composers and artists based in the United States who represent the highest standards of excellence in their fields. Fellows receive a monthly stipend, partial board and accommodations at the American Academy's lakeside Hans Arnhold Center in Berlin's Wannsee district.
"The Academy steadfastly continues its mission of bringing some of the most innovative American minds to Berlin for interaction with audiences and intellectual counterparts across a broad range of academic disciplines and creative fields," Academy chairman Gahl Hodges Burt said. "The contacts made at evening events, through institutional partnerships, and among the fellows themselves lead to new intellectual and creative exchanges – and help to galvanize transatlantic relations in lasting and meaningful ways."
According to the announcement, "Everson's filmic oeuvre combines scripted and documentary moments in the lives of working-class African Americans and other people of African descent. Rather than deploying standard documentary realism, he favors a strategy that abstracts everyday actions and statements into theatrical gestures, in which archival footage is re-edited or re-staged, and in which real people perform fictional scenarios based on their own lives."
Other recent Berlin Prize winners from the University include politics professor Herman Mark Schwartz (2018) and religious studies professor Charles Marsh (2010).
Nurse's Tribute to Colleague Earns Poetry Prize
Sharon Ackerman, a nurse in the UVA Pain Clinic, won the FPM Hippocrates Health Professionals Award for Poetry and Medicine for "Dementia Praecox," her tribute to a close friend and colleague, Julia Gremer, who died of early onset dementia.
"The relentless theft of dementia brought us [her co-workers] to the edge of our assumptions about what makes us who we are, and where the soul, if one believes in souls, resides," Ackerman said.
The prize was awarded May 19 during the 2019 Hippocrates Awards for Poetry and Medicine ceremony, held at Newcastle upon Tyne, England. Her poem topped entries from England, India and Australia for the £1,000 (roughly $1,200) first prize.
Ackerman, who earned an M.Ed. from UVA, has worked as a nurse in the UVA Pain Clinic for 15 years. Her poems have been published in Heartwood Literary Magazine, StreetLight Magazine and are forthcoming in the Atlanta Review.
There were more than 1,000 entries to the 2019 awards. The winning poems, along with shortlisted and commended entries, are included in the 2019 Hippocrates Anthology available here.
The awards are supported by UK-based medical charity the Fellowship of Postgraduate Medicine.
Retiring Nursing Dean Nets Pioneering Spirit Award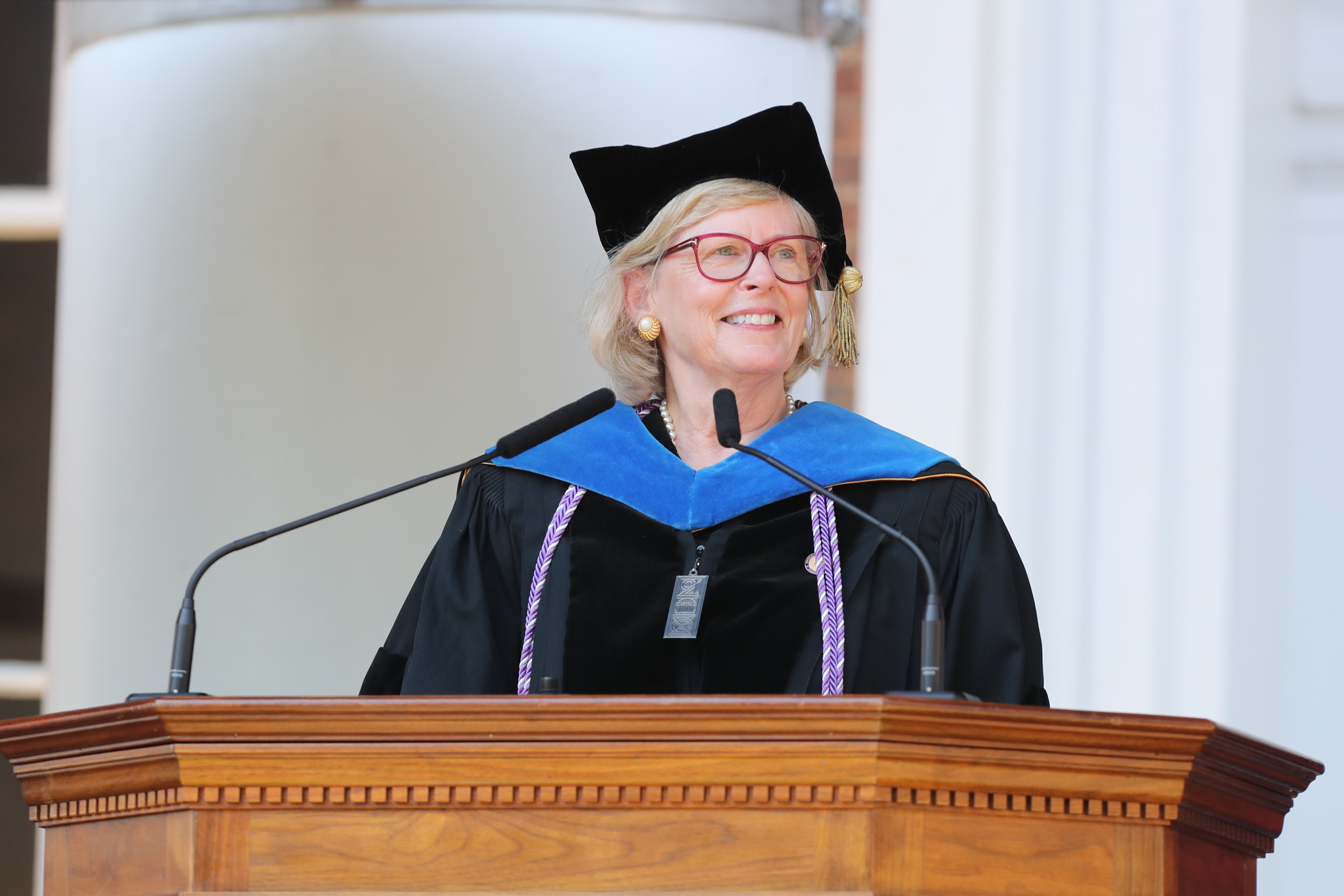 Retiring School of Nursing Dean Dorrie Fontaine received the American Association of Critical-Care Nurses' highest honor. (Photo by Dan Addison, University Communications)
Retiring School of Nursing Dean Dorrie Fontaine on May 20 received the American Association of Critical-Care Nurses' Pioneering Spirit Award for 2019.
The award is the association's highest honor, "recogniz[ing] significant contributions that influence high-acuity and critical care nursing and relate to the association's mission, vision and values."
"Dr. Fontaine has masterfully created innovative work environments where nurses learn, thrive and give compassionate care, not only to patients and their families but to themselves," said Lisa Riggs, the board president of the American Association of Critical-Care Nurses. "A passion for critical care nursing is a signature element of her career as a clinician, scholar, researcher, educator and professional leader."
Founder of UVA's Compassionate Care Initiative, Fontaine lectures around the world on the importance of teaching resilience practices to students and clinicians, diversity in nursing, and the cultivation and maintenance of healthy work environments.
During her tenure as dean, the school garnered some $35 million in grants, raised more than $55 million in philanthropy and attracted some of the profession's top talent.
Fontaine, a critical care and trauma nurse for more than 40 years, received the award before nearly 10,000 nurses at the association's annual National Teaching Institute and Critical Care Exposition 2019 conference in Orlando, Florida.
The American Association of Critical-Care Nurses is the largest specialty nursing organization in the world. Fontaine was its president between 2003 and 2004.
UVA Professor to Lead North America's Oldest Astronomical Society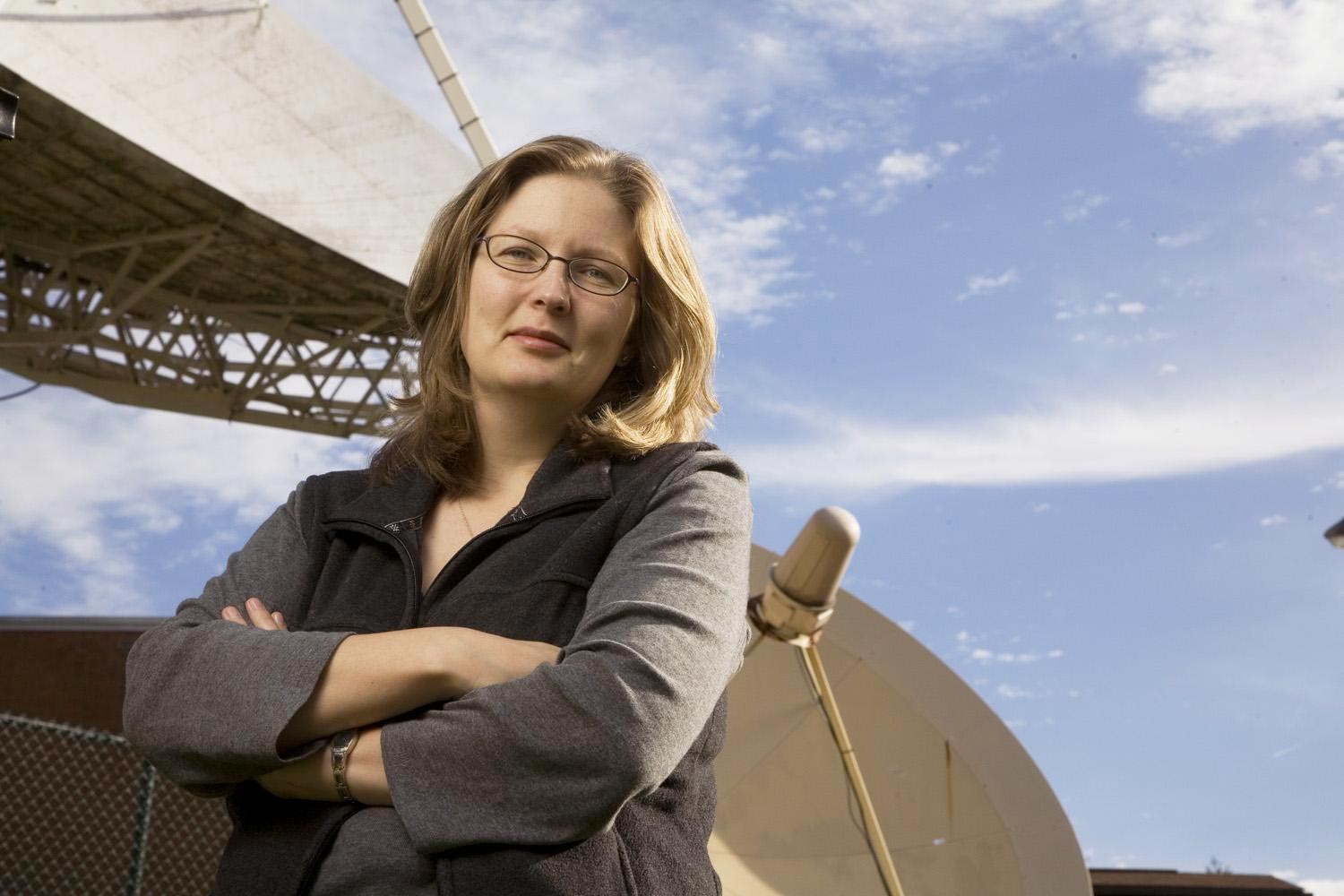 Astronomer Kelsey Johnson will follow in the footsteps of Edwin Hubble as president of the Astronomical Society of the Pacific. (Photo by Tom Cogill)
Astronomy professor Kelsey Johnson – who also directs UVA's Echols Scholar program – has a new responsibility on her plate: the presidency of the Astronomical Society of the Pacific.
The society is a 130-year-old institution, making it the oldest major astronomy organization in North America. Its core mission is to advance science literacy through astronomy, Johnson said. Past presidents have included noted astronomers such as Edwin Hubble – namesake of the famed Hubble Space Telescope – Halton Arp and Frank Drake.
Johnson also is an adjunct faculty member at the National Radio Astronomy Observatory, and is the founder and director of the "Dark Skies, Bright Kids" science outreach program, which was named a 2012 "Program That Works" by the Virginia Math and Science Coalition.
A course that Johnson created, "Unsolved Mysteries in the Universe," is among the most popular in the Department of Astronomy. In 2013, Johnson won an All-University Teaching Award, and in 2015 she was elected to the Academy of Teaching at UVA.
Ochs Receives Fellowship Aimed at Applying Jewish Wisdom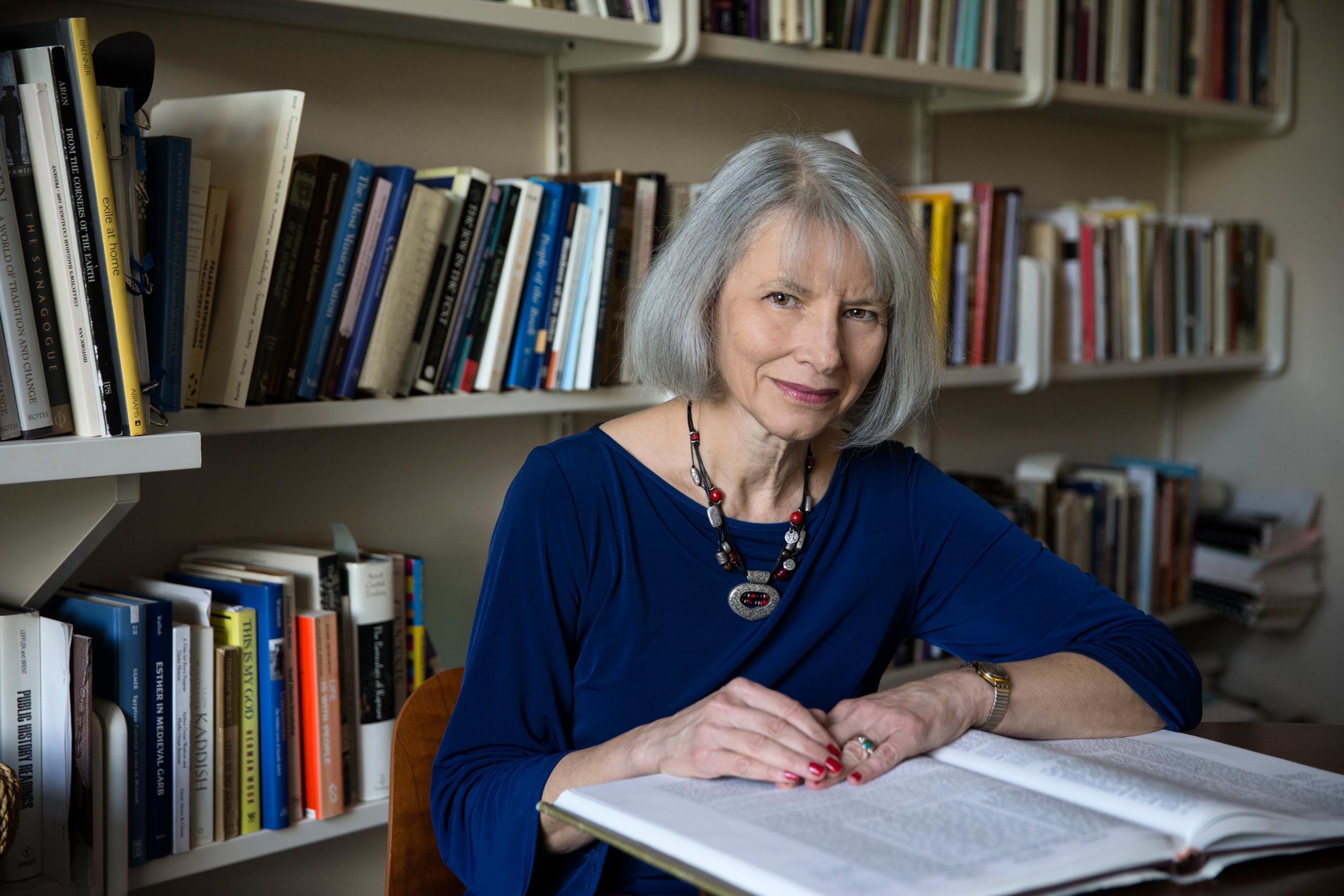 Jewsh studies professor Vanessa Ochs received a research fellowship named in honor of one of her mentors, Jonathan Woocher. (Photo by Dan Addison, University Communications)
Vanessa Ochs, a professor of religious studies and in the Jewish studies program, is the inaugural recipient of the Lippman Kanfer Foundation for Living Torah's Dr. Jonathan Woocher Research Fellowship, named in honor of Ochs' mentor and the foundation's founding president.
The fellowship will allow recipients "to explore topics that help answer the question of how Jewish wisdom can be applied to universal human questions that people navigate in their day-to-day lives."
According to the announcement from the Brooklyn, New York-based foundation, Ochs "will explore how particular Jewish sensibilities are being turned to in the contexts of healing (personal and communal) and health care, especially scenarios in which these sensibilities intersect or conflict, as well as those in which a negative guise of the sensibility may come into play."
"Long before I knew Jon Woocher as a colleague," Ochs said, "he was my mentor, for his work opened up my eyes to new ways that American Jews were expressing themselves and finding meaning through communal ritual. That he eventually trained his sharp eye on my own work on Jewish Sensibilities was a great honor and I valued our conversations that sharpened my thinking. His work continues to inspire and challenge me; I miss him greatly."
Article Information
June 24, 2019
/content/accolades-lifesaving-police-officer-leads-list-safety-and-security-honorees