Three University of Virginia professors have been elected fellows in the American Association for the Advancement of Science, recognizing their contributions to their fields: James H. Aylor, former dean of the School of Engineering and Applied Science; Cassandra Fraser, professor of chemistry, biomedical engineering and affiliated faculty in the School of Architecture; and Dr. Mark Yeager, a cardiologist who chairs the Molecular Physiology and Biological Physics Department in the School of Medicine. 
They are among 347 AAAS members named fellows this year in honor of their scientifically or socially distinguished efforts to advance science or its applications. Election as a fellow is an honor bestowed upon AAAS members by their peers.
The new fellows will be recognized in a Feb. 13 forum at the 2016 AAAS annual meeting in Washington, D.C.
Founded in 1848, AAAS is the world's largest general scientific society and includes 262 affiliated societies and academies of science, totaling 10 million individual members.
A member of UVA's electrical and computer engineering faculty since 1978, Aylor received bachelor's, master's and doctoral degrees from the University. In addition to serving as dean from 2004 until this year, he is the Louis T. Rader Professor of Electrical Engineering and has been a member of the faculty since 1978.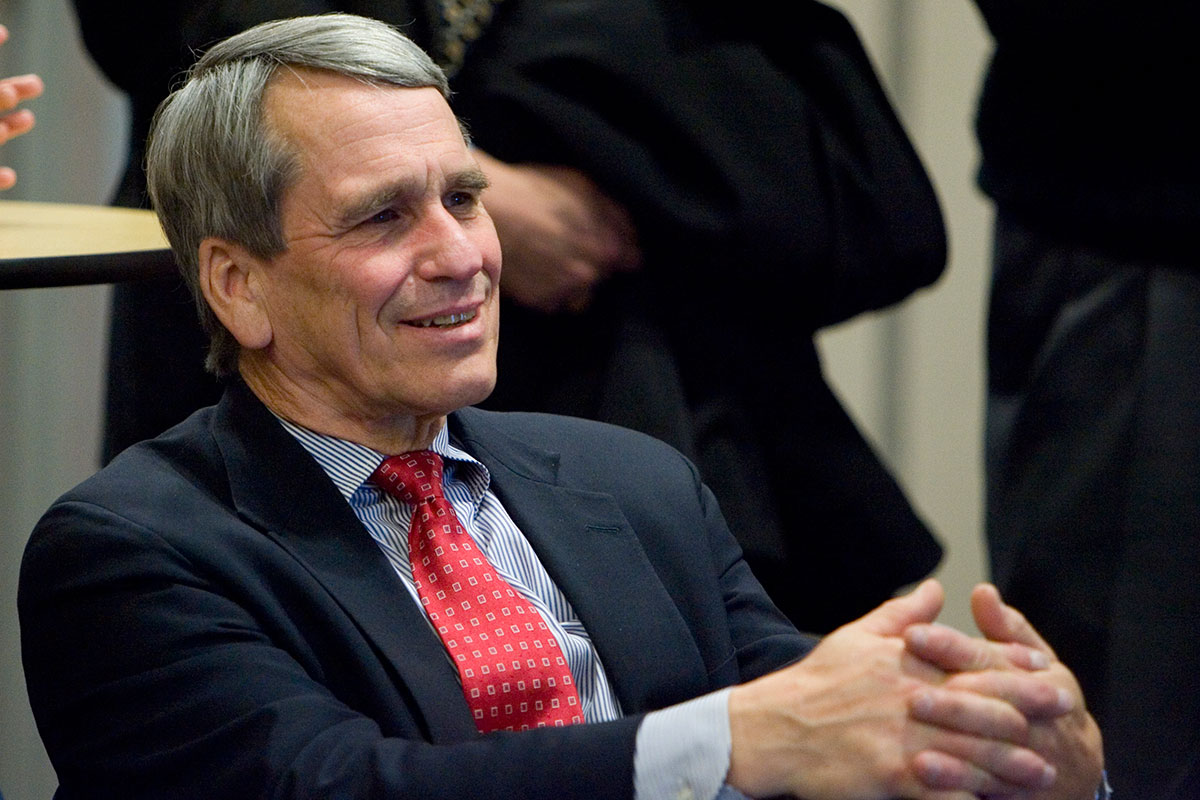 Jim Aylor, former dean of the School of Engineering and Applied Science (Photo by Dan Addison)
AAAS is honoring him "for fundamental contributions in computer engineering research, exceptional professional service and outstanding leadership in engineering education," the citation says. 
Aylor chaired the Charles L. Brown Department of Electrical and Computer Engineering from 1996 to 2003 and served as associate dean of academic programs before being appointed dean. He has served as president of the Institute of Electrical and Electronic Engineers Computer Society, division director of IEEE and as editor-in-chief of IEEE Computer.
Fraser's research investigates the synthesis, properties and uses of metal-containing biomaterials for eventual therapies for disease.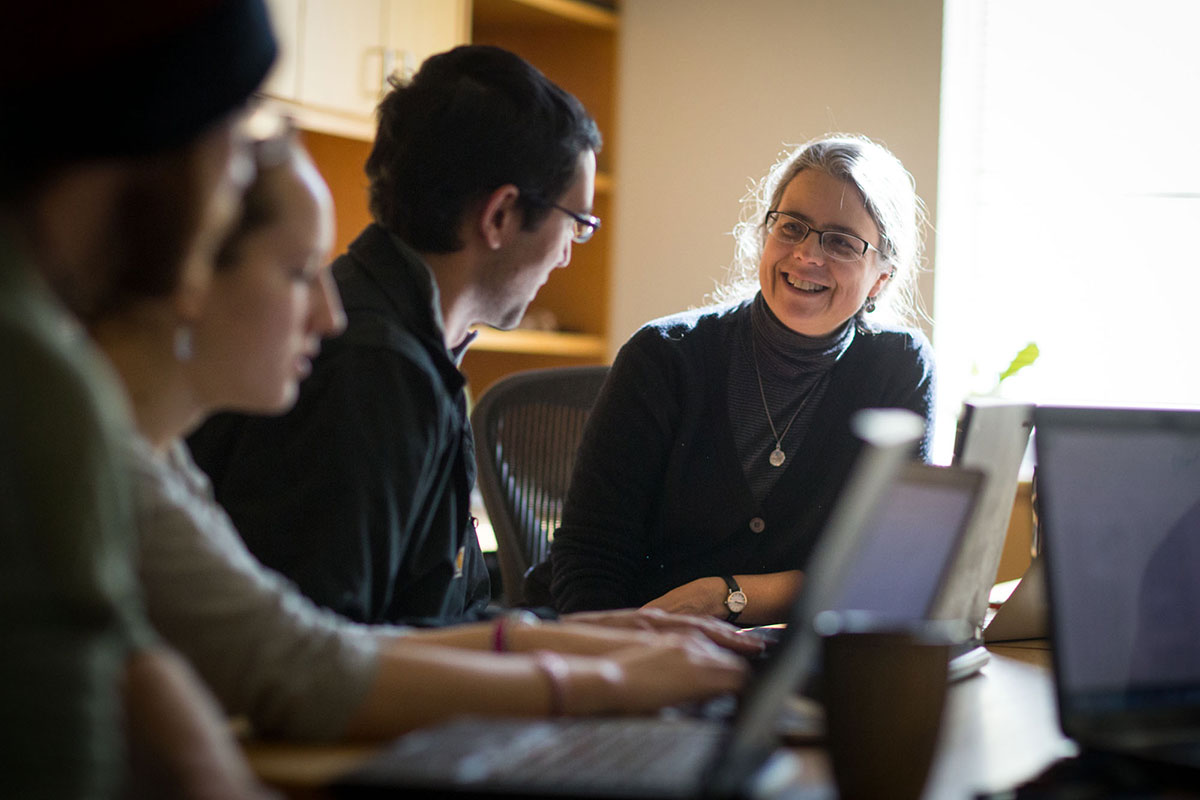 Cassandra Fraser, professor of chemistry (Photo by Sanjay Suchak)
Her AAAS citation reads as follows: "For distinguished contributions in luminescent materials for imaging and sensing, innovative interdisciplinary and socially relevant pedagogy, and courageous leadership in advancing equity in the academy."
She has been an enthusiastic proponent of interdisciplinary research and the importance of integrating research and teaching. Fraser is a member of the Internal Advisory Board of UVA's National Science Foundation ADVANCE Program, called "UVA Charge," that encourages and supports the participation of women in the science, technology, engineering, math fields and social, behavioral and economic science careers.
Fraser held the Cavaliers' Distinguished Teaching Professorship for the 2004-05 academic year. She won the Presidential Early Career Award for Scientists and Engineers Award in 1999 and the National Science Foundation CAREER Award in 1998, both of which came with multi-year grants.
Yeager, the Andrew P. Somlyo Chair of Molecular Physiology and Biological Physics, is a cardiologist and molecular biochemist.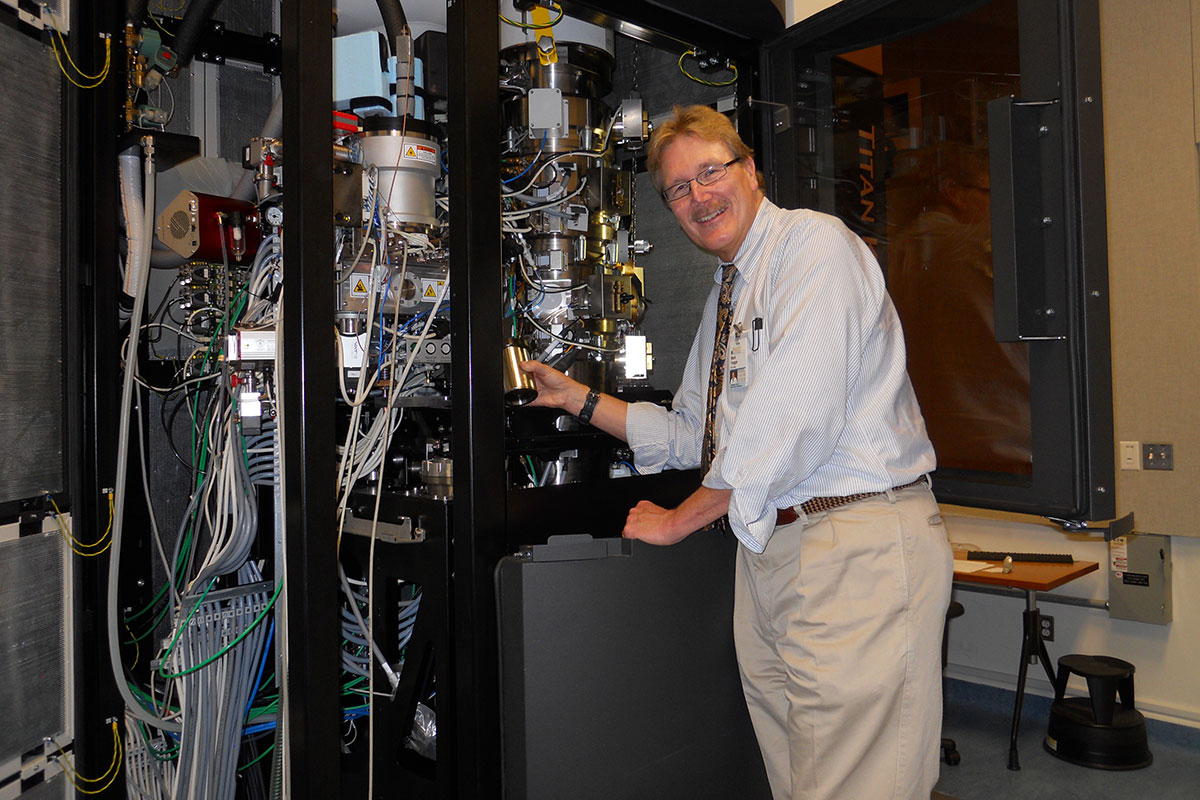 Dr. Mark Yeager, cardiologist and molecular biologist
The science organization honored him "for contributions to structural biology and cardiology, in particular elucidation of the mechanism of molecular transport, cardiac gap junction channels and virus structure."
The goal of his research, according to his website, "is to gain a deeper understanding of the molecular basis for important human diseases such as sudden death, myocardial infarction, rotavirus infection and HIV infection that cause substantial mortality and suffering.
"The structural details revealed by our work may provide clues for the design of more effective and safer medicines," he wrote.
Computer Science Chair Honored for Work to Advance Processor Design
Kevin Skadron, Harry Douglas Forsyth Professor and chair of computer science in UVA's School of Engineering and Applied Science, has been named a fellow of the Association for Computing Machinery. Skadron is one of 42 computer scientists in the world to receive the designation this year.
"This is really a recognition of the work of the many students and faculty colleagues who have collaborated with me," Skadron said. "This recognition would not have been possible without that team effort."
Skadron and colleagues from the departments of Computer Science and Electrical and Computer Engineering are renowned for their work addressing complex technological barriers in the race to build ever-smaller, faster and smarter computer processors. UVA research in the area of temperature-aware processor design has addressed the heat generated by the increasing number of transistors being added to processors.
To support their research, Skadron and colleague Mircea Stan, a professor in the Charles L. Brown Department of Electrical & Computer Engineering, developed an open-source tool called HotSpot that simulates heat transport within a microprocessor so researchers can efficiently and effectively test microprocessor designs that improve heat transport and control aging in transistors and wires. HotSpot is now widely used in the processor design community.
Skadron's research group also is developing benchmark programs that test severe physical constraints on different aspects of a processor to help researchers ensure that their innovations will benefit a wide range of software behaviors. The open-source Rodinia benchmark suite developed by his group is widely used in academia and industry.
Most recently, in partnership with Micron Technology Inc., Skadron and Stan in 2013 founded the UVA Center for Automata Computing, focused on high-speed, comprehensive search, pattern-matching and analysis of complex, unstructured data streams, otherwise known as "Big Data."
The Association for Computing Machinery will recognize Skadron and the other fellows in June.
Two From UVA Receive Major Swedish Fellowship
Dr. Peter Kasson, an associate professor of molecular and biological physics in the School of Medicine, and David Seekell, a recent Ph.D. graduate in environmental sciences, are the only scholars from American universities among the 29 new Wallenberg Fellows, a program that provides major support for "some of Sweden's – and the world's – most promising young researchers within humanities, medicine, natural sciences, social science and engineering science," according to the announcement from the Knut and Alice Wallenberg Foundation.
The fellowship includes a faculty position at a Swedish university and at least $2 million of research support over five years, renewable for up to another five years.
Kasson's research focuses on potential treatments for influenza, while Seekell explores "tipping points" for forest lakes, when environmental degradation makes damage difficult or impossible to repair.
Kasson will be based at Uppsala University, while Seekell will work at Umeå University.
Design and Health Research Consortium Adds Architecture School
UVA's School of Architecture is among six new schools added as members of the American Institute of Architects' Design & Health Research Consortium.
The consortium, which also includes the Architects Foundation and the Association of Collegiate Schools of Architecture, helps translate research on design's influence on public health into architectural practice for the public, policymakers and design and public health professionals.
Over a three-year period, the Architects Foundation, the AIA and its partners will provide institutional support and capacity-building for the new consortium members, promoting collaboration through local and national partnerships and enabling knowledge-sharing through conference calls and face-to-face events.
UVA was invited to join the consortium on the basis of a proposal to investigate how and if "urban green infrastructure ... including natural typologies like green walls/roofs" can reduce stress and promote health resilience and protection from chronic disease.
The other new members include Morgan State University, the University of Memphis, the University of Minnesota, the University of Washington and Washington University in St. Louis.
Nursing Professor Chosen to Help Revise Palliative Care Standards
School of Nursing professor Cathy Campbell was one of 25 nursing academics chosen this fall to revise national palliative care competencies for nursing education – called the "peaceful death" statement, a joint effort of the American Association of Colleges of Nursing and End of Life Nursing Education Consortium – which guide what skills and knowledge nurses need to be taught about palliative care.
Campbell is one of several professors with palliative care research and expertise who are guiding the development of the Nursing School's own new program on palliative care.
Pathologist Named to Most-Influential List
UVA pathologist David Bruns has been selected to The Pathologist magazine's 2015 "Power List" of the most influential laboratory medicine professionals.
Bruns is a professor of pathology, director of clinical chemistry, associate director of molecular diagnostics and founding co-director of the Fellowship in Clinical Chemistry and Laboratory Medicine at UVA's School of Medicine. His research centers on quality requirements and harmonization for medical tests, fields in which he's authored more than 170 peer-reviewed papers, given more than 130 invited talks and won numerous awards.
A past president of the Academy of Clinical Laboratory Physicians and Scientists and of the Association of Clinical Scientists, he has also served on the board of directors of the American Association for Clinical Chemistry and chaired the ethics task force of the International Federation of Clinical Chemistry.
Award Recognizes Virginia Rowing Team's Act of Sportsmanship
The Virginia women's rowing program, led by head coach Kevin Sauer, was honored Dec. 5 at the 2015 Musial Awards for a selfless act it performed during the NCAA Women's Rowing Championships in May.
The Bates College rowing teams made a cross-country journey from Lewiston, Maine to Sacramento, California, for the championships. Unfortunately, their boats were damaged when the truck transporting them hit a light pole.
The team's misfortune was akin to a baseball team showing up with no bats or gloves – but with no ability to go out and buy replacements at a store.
So, the teams from UVA and Loyola Marymount University each provided Bates a boat for the competition. Their generosity led to Bates winning the Division III team title, the first national championship for the school in any sport.
Named in honor of St. Louis Cardinal Baseball Hall-of-Famer Stan "The Man" Musial, the awards are presented by Maryville University to celebrate sportsmanship in all sports. Virginia and Loyola Marymount shared the spotlight at the downtown St. Louis' Peabody Opera House with sports luminaries, including golf legend Arnold Palmer, Cardinals manager Mike Matheny and ESPN sports anchor Ernie Johnson.
UVA Added To Pulmonary Fibrosis Foundation Care Center Network
The Pulmonary Fibrosis Foundation has selected the UVA Health System to join the foundation's PFF Care Center Network. As part of the network, UVA will have access to a wealth of resources for both patients and caregivers and will collaborate with 39 other sites across the country to advance the care of people living with pulmonary fibrosis.
"We are honored that the Pulmonary Fibrosis Foundation has recognized the quality of our program and the expertise of our medical staff in treating patients with fibrotic lung disease," Dr. Borna Mehrad, director of UVA's Interstitial Lung Disease Program, said.
Klöckner Stadium Named College Soccer Field of Year by STMA
The pitch at Klöckner Stadium has been tabbed as college soccer's 2015 Field of the Year by the Sports Turf Managers Association. 
"Each year, we look forward to hand-picking the best natural grass athletic surfaces in the country through the Field of the Year Award," said Kim Heck, CEO of the association. "With a record number of applicants in 2015, the selection process has become more rigorous, which serves as a testament to the high-quality fields our 2,600-plus members produce across the U.S."
Klöckner Stadium is the home field for Virginia's soccer and lacrosse teams. Fifty-three games were contested at Klöckner Stadium in 2015, including 10 NCAA tournament contests, as well as all seven games in the ACC Women's Lacrosse Championship. In addition to the busy competition schedule, Klöckner Stadium also was the site of several exhibition games and practice sessions.
Sports turf manager Jesse Pritchard and assistant sports turf manager Phil Bathalon lead Virginia's grounds crew.
A panel of 15 judges independently scored entries based on playability, appearance of surfaces, utilization of innovative solutions, effective use of budget and implementation of a comprehensive agronomic program. Winning fields will be featured in a 2016 issue of Sports Turf Magazine, the association's official monthly publication.
The awards will be presented in January at the 27th annual STMA Conference & Exhibition in San Diego. 
UVA Amherst Dialysis Named Top Mid-Atlantic Dialysis Facility
For the second consecutive year, UVA Amherst Dialysis has been named the Facility of the Year by the Mid-Atlantic Renal Coalition, which encompasses 370 dialysis centers in Virginia, Maryland, West Virginia and Washington, D.C.
The nonprofit coalition, which works to improve care for patients with end-stage kidney disease, honored the clinic for its efforts to increase patients' involvement in their care.
Patients at the Amherst center receive quarterly newsletters and monthly educational opportunities to help them become more active in their care, said Kim Smith, assistant nurse manager. Patients participate in a variety of ways, Smith said, such as developing their care plan, caring for their vascular access – the opening in a patient's skin where the needle is inserted for dialysis – and starting or ending each dialysis session.
Patients are also encouraged to participate on the center's quality and performance improvement committee as well as the patient advisory committee, Smith said. "They provide great insight and suggestions to optimize the care they receive in our unit," she said.
UVA Honored for Protecting Babies Against Hepatitis B
The UVA Children's Hospital and Women's Services have received a national award for their efforts to immunize newborns against hepatitis B.
UVA is one of just three Virginia hospitals and approximately 210 nationwide that have been recognized in the Immunization Action Coalition's Birth Dose Honor Roll. According to the coalition, hospitals are honored for giving at least 90 percent of babies the vaccine. Hospitals must also put in place a range of policies and procedures, including standardized admission orders that include the hepatitis B vaccine for all newborns, along with staff and patient education about the importance of protecting newborns against hepatitis B. At UVA, 92 percent of newborns received the vaccine between July 2014 and June 2015.
"We are proud of the united effort our team members have demonstrated at the Children's Hospital and Women's Services to support the immunization of newborns against this serious disease," said Sally Miller, the lead nurse practitioner for UVA's hepatitis B vaccination efforts.
Babies are recommended to receive the vaccine at birth to protect them against a liver infection caused by the hepatitis B virus, which can be transmitted to newborns from mothers with hepatitis B. According to the U.S. Centers for Disease Control and Prevention, chronic hepatitis B can lead to serious health problems such as liver failure, liver cancer or death.
Sales Put Printing & Copying Services in Top 25 Among U.S. Universities
In-Plant Graphics magazine has named UVA's Printing & Copying Services a top-25 university in-house printing operation in the U.S. by sales. PCS recorded $4.2 million in sales to University units and individuals in the most recent fiscal year.
During more than 100 years of service to the University, PCS has provided a range of offset and digital printing, as well as copier fleet sales and service to the UVA community. As a unit of the University's business operations division, it returns its profits to the University and employs 30 full-time staff.
"It is an honor to be ranked with these other fine, well-run university in-plants," PCS Director Kelly Hogg said. "PCS has a knowledgeable, dedicated staff that strives to provide top-quality printed material and first-rate customer service. We greatly appreciate and give thanks to the University and all our clientele (faculty, staff and students) for their support and loyalty."
Article Information
December 21, 2015
/content/accolades-three-uva-scientists-elected-aaas-fellows