U.S. News & World Report has honored five specialties at the University of Virginia Health System in the publication's 2015-16 "Best Hospitals" guide.
U.Va.'s Diabetes and Endocrinology program is ranked in a tie for 39th, placing U.Va. among approximately 3 percent of U.S. hospitals with a nationally ranked program. Four additional specialties were honored as "high-performing," meaning they rank among the top 25 percent nationally in their specialties:
These five adult specialties join four pediatric specialties – neonatology, orthopedics, pulmonology and urology – that are nationally ranked in U.S. News' 2015-16 "Best Children's Hospitals" guide.
"While rankings like these from U.S. News are just one of many ways to evaluate hospitals, I'm pleased to see the hard work of our team members from across the Health System received national recognition," said Dr. Richard P. Shannon, U.Va.'s executive vice president for health affairs. "This reflects our ongoing efforts to become the safest hospital in America to receive and provide care."
The U.S. News "Best Hospitals" rankings are based on a variety of factors, including patient safety, patient outcomes, use of advanced technology, the availability of certain patient services, the number of patients cared for in each specialty, nurse staffing levels and accreditations by select third-party groups.
UVIMCO Leader Honored for Investment Management
Lawrence E. Kochard, chief executive officer and chief investment officer of the University of Virginia Investment Management Company, received the 2015 Rodney H. Adams Award for Endowment Investment Management on July 19 at the National Association of College and University Business Officers' annual meeting in Nashville.
Kochard's selection recognized his contributions to advancing the professional practice of endowment management, including his use of innovative endowment management techniques. 
Since he took the helm in 2010, UVIMCO has posted impressive returns. A May Bloomberg Business article highlighted UVIMCO's 15.2 percent annual return over five years, the top performing college endowment fund in the U.S. during that time period.
New Affiliation Expands U.Va. Nursing's Strengths in Gerontology
U.Va.'s School of Nursing has been awarded membership in the National Hartford Center of Gerontological Nursing Excellence, the nation's premier professional organization committed to the health of older adults, in recognition of its established and growing commitment to gerontological nursing science and study.
The affiliation will foster capacity and competency through faculty development, research and leadership, as well as designing and shaping policy affecting older adults, and fortifies the school's recently established Aging Research Team, which annually provides a Naomi Rhodes Sims Scholar Award in Aging Research to a Ph.D. nursing student interested in the specialty.
U.Va. nursing faculty studying issues pertinent to older adults include associate professor and Ph.D. program director Karen Rose and assistant nursing professors Ishan Williams and Joel Anderson, who together make up the Nursing School's core Aging Research Team.
Already underway are research projects related to the link between urinary incontinence and nighttime agitation, with collaborators John Lach and Jack Stankovic of the School of Engineering and Applied Science; vascular dementia risk among African-Americans; an examination of the psycho-social impact of family care-giving in dementia through caregiver blogs; a study looking at the nutritional concerns of caregivers who are taking care of persons living with dementia; and a novel tool designed to assess the quality of life for both caregivers and their loved ones with dementia, with a particular eye on African-American and Hispanic families.
"The Hartford affiliation speaks to the quality and breadth of aging research already taking place at our School of Nursing," Dean Dorrie K. Fontaine said, "but because of the networking and access to nurse scholars and mentors it affords, I know our scholarship in gerontological nursing will only grow. With it, our Aging Research Team will continue to collaborate with researchers across Grounds also concerned about the issues older adults and their caregivers face, aiming to offer support in the best, most compassionate way possible."
The inaugural Naomi Rhodes Sims Scholar for 2015-16 is Mijung Lee, a Ph.D. nursing student, who will study with Williams.
New Nursing Professor to Lead National Association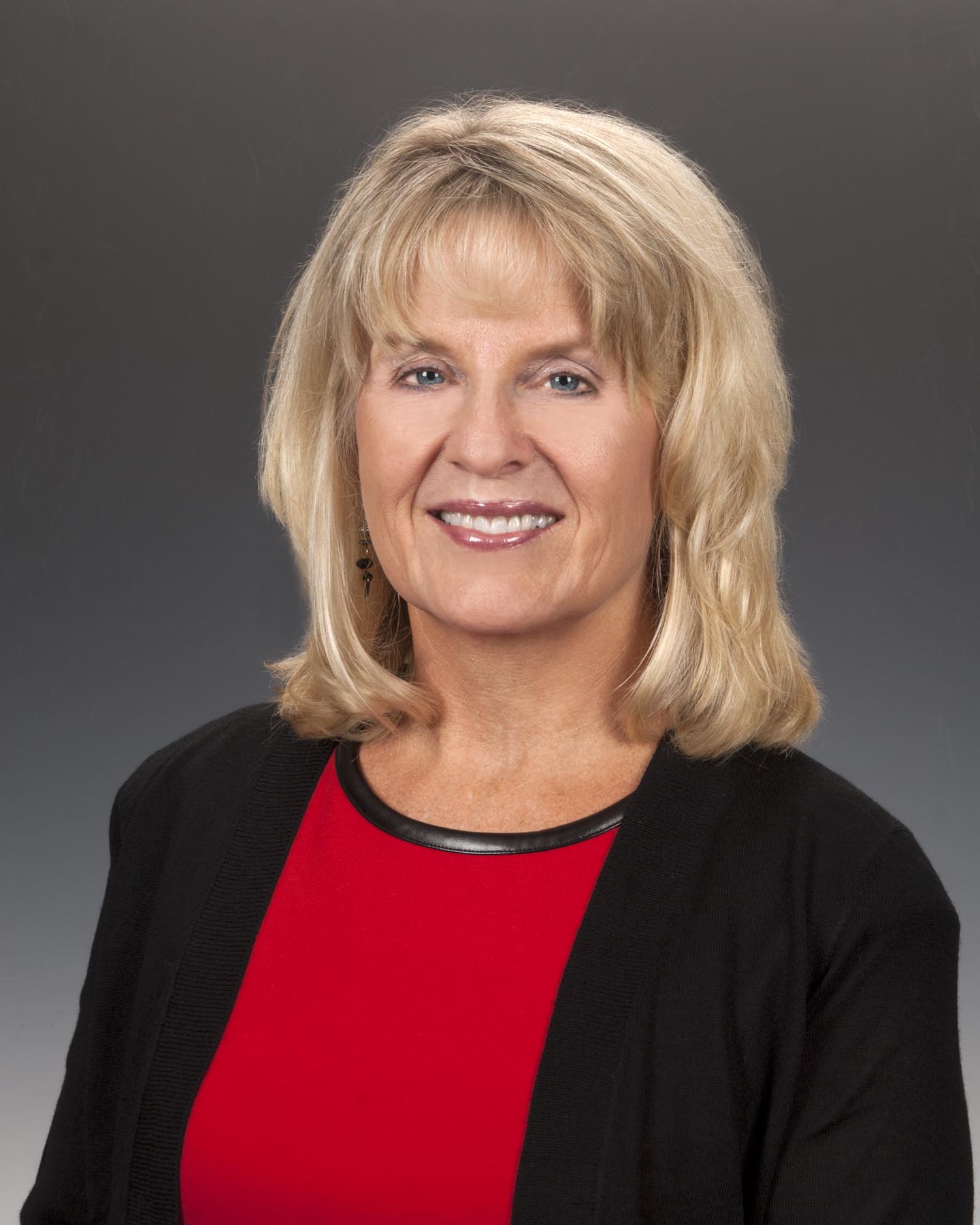 The world's largest specialty nursing organization, the American Association of Critical-Care Nurses, elected School of Nursing associate professor Clareen Wiencek its president for 2016.
Wiencek, who officially joins the faculty and takes charge of the school's Acute Care Nurse Practitioner program in August, comes to the job with 40 years of experience as a bedside nurse, nurse manager, educator and researcher. She worked at Virginia Commonwealth University's Health System in Richmond for four years prior to her arrival at U.Va., and has taught at Case Western Reserve University and University Hospitals Case Medical Center in Cleveland for 20 years before moving to Virginia.
Wiencek was elected with Karen McQuillan, who will serve as AACN president through June 30, 2016. At that point, Weincek will assume the presidency for a one-year term.
Sarah Collie Tabbed 'Leader of Change'
The Network for Change and Continuous Innovation named Sarah Collie, assistant vice president for organizational excellence, one of two 2015 "Leaders of Change." Collie was recognized July 17 at the network's annual conference, held in Nashville.
Under her direction, U.Va.'s Organizational Excellence program quickly grew from a vision in the University's Cornerstone Plan to an established, comprehensive program that began with directing a data-driven, fact-based benchmarking study of administrative services. The Organizational Excellence Network now includes improvements across the entire administrative spectrum, including the areas of finance, human resources, procurement and research administration.
In addition, Collie chartered the Quality CORE Network to foster innovation in an informal community of practice.
Payroll Group Honors Darrell Kozuch
Darrell Kozuch received the American Payroll Association's 2015 Meritorious Service Award on May 8 at the annual meeting in Las Vegas.
In presenting him with the award, APA Executive Director Daniel Maddux said, "We value Darrell as a colleague and friend, and for his professional demeanor and unfailingly positive attitude toward his employer, his profession and his association. Darrell's contributions to the APA are many and we deeply appreciate the support that the University of Virginia has given us through Darrell. We are very proud to give this award to this truly outstanding professional."
Darrell was payroll director in the U.Va. Medical Center for 7 1/2 years before he joined University Human Resources as the director of payroll in 1998. He was promoted to assistant vice president in 2010.
Procurement Trio Honored for Scorecard
This spring, Kristin Floyd, Jay Gallimore, and Shannon Wampler from Procurement & Supplier Diversity Services received a "Best Practices Finalist" award from the Southern Association of College and University Business Officers for their work to design and implement a "Supplier Scorecard."
They presented the tool in a workshop at the association's annual meeting, held in April in New Orleans, and at the National Association of College Auxiliary Services East Regional Conference, held in June in Philadelphia.
The scorecard provides an objective, metrics-based process to measure and track a strategic vendor's performance over the life of the contract. It also delivers a clearly delineated workflow for the vendor depending on results in each category.
Media Contact
Assistant Director of University News and Chief Copy Editor, UVA Today Office of University Communications
danh@virginia.edu 434-924-6857