In an annual review of higher education free speech policies released earlier this week, the University of Virginia was one of only 58 colleges and universities in the U.S. to earn the Foundation for Individual Rights in Education's top ranking.
FIRE reviewed the written free speech policies at 481 colleges and universities and gave UVA a "green light" rating, placing the University among the top 12.1% nationally. "Policies earn a green light rating when they do not seriously threaten protected expression," according to the organization's website.
In its report, FIRE noted, "Earlier this year the University of Virginia convened a Committee on Free Speech and Inquiry, tasked with drafting a statement of principles affirming the University's strong commitment to freedom of expression. Following significant community engagement, the Board of Visitors officially adopted the Committee's statement over the summer, becoming the 16th green light institution to adopt a version of the Chicago Statement."
Of the remaining institutions evaluated in the report, 68% received a "yellow light" rating, while 18.5 % earned a "red light" rating – marking the 14th consecutive year that the percentage of schools earning the lowest rating has declined.
Seven private schools earned a "warning" status. "When a private university clearly and consistently states that it holds a certain set of values above a commitment to freedom of speech, FIRE gives it a Warning rating in order to warn prospective students and faculty members of this fact," the organization wrote.
UVA Law Retains Top Spots in Princeton Review Rankings
The School of Law remains No. 1 in "Best Professors," "Best Quality of Life" and "Best Classroom Experience," according to The Princeton Review's annual law school rankings, released Tuesday.
As part of the 2022 rankings, the Law School is also No. 3 in "Best Career Prospects," No. 4 in "Best for Federal Clerkships" and No. 5 in "Toughest to Get Into," moving up one spot in each category.
The Law School has been ranked No. 1 in "Best Quality of Life" for eight years and in "Best Professors" for five years, consecutively. The school has been ranked in the top four for "Best Classroom Experience" since the 2013 rankings.
The ranking lists name the top 10 law schools in 14 categories based on The Princeton Review's surveys of 15,000 students attending 168 law schools in the United States, and of administrators at the schools.
Petri Honored for Lifetime of Research
Dr. William A. Petri Jr., vice chair for research and former chair of the Division of Infectious Diseases and International Health in the Department of Medicine, received the National Foundation for Infectious Diseases' 2021 Maxwell Finland Award for Scientific Achievement, in recognition of his discoveries of the mechanisms that gut microbes use to evade and exploit the microbiota and mucosal immune system, leading to innovative approaches to diagnose and treat diarrheal diseases and prevent their collateral damage on child growth and development.
Petri is an internationally renowned scientist and a pioneer in the study of enteric infections. Amidst the COVID-19 pandemic, he has discovered in humans an immune response that is associated with severe SARS-CoV-2 infection and has gone on to demonstrate the potential for immunotherapy in a mouse model.
In presenting the Finland Award, the foundation "recognizes his role as the world's premier investigator on diarrhea as well as a consummate physician-scientist and leader," according to the citation.
"Bill ideally personifies the lifelong dedication to outstanding research, patient care, and teaching that Dr. Finland so exemplified," said Dr. Richard L. Guerrant, of UVA's Center for Global Health.
Hale Hailed for Georgia History
Georgia Historical Society has honored history professor Grace Hale with the 2021 Malcolm Bell Jr. and Muriel Barrow Bell Award for the best book on Georgia history published in 2020.
Hale's book, "Cool Town: How Athens, Georgia, Launched Alternative Music and Changed American Culture," is part-history and part-memoir, in which she returns to the Athens of 35 years ago, where the local music scene gave birth to such popular acts as The B-52s, R.E.M. and the Drive-By Truckers. 
Hale was a part of the scene in the '80s and knew the players. She moved to Athens in 1982 to attend the University of Georgia, enrolling as a business student. By 1987, she had co-founded The Downstairs café, coffee shop and music club with David Levitt, and they were in a band, Cordy Lon, together. 
"I wanted someone else to write it, but that somebody never seemed to appear," she said. "There are writing challenges I had never faced as a historian, because when you work as a historian, you don't write about yourself. That was a challenge to get over at the level of the writing and at a deeper conceptual level, but I think that in the end my direct connection actually helps to bring people into the larger story."
Teaching Health Care Staff to Lose Their Weight Bias
Habibah Williams, a Doctor of Nursing Practice student and a nurse practitioner (as well as the chief clinician at Virginia State University's Student Health Center), recently earned a national collaboration award for her novel weight bias intervention.
Williams and her partner, Aislinn Woody of University of Central Florida, earned the American Association of Colleges of Nursing's 2021 "Ph.D.-D.N.P. Collaboration Excellence Award" for their work. They will present the intervention, "Evaluation of an Educational Intervention to Effect Obesity Bias," and their findings at the association's Doctoral Education Conference in Naples, Florida, in January.
Weight bias among health care providers and staff can perpetuate and worsen obese patients' feelings of shame, rejection and isolation. Williams' seven-week empathy-building intervention aims to stop the fat-shaming cycle and connect patients with obesity with both empathy and well-being.
The intervention – called "We Matter" – takes aim at health care staffers' weight biases, and uses a fictional narrative ("Eva's Story") to build empathy and understanding.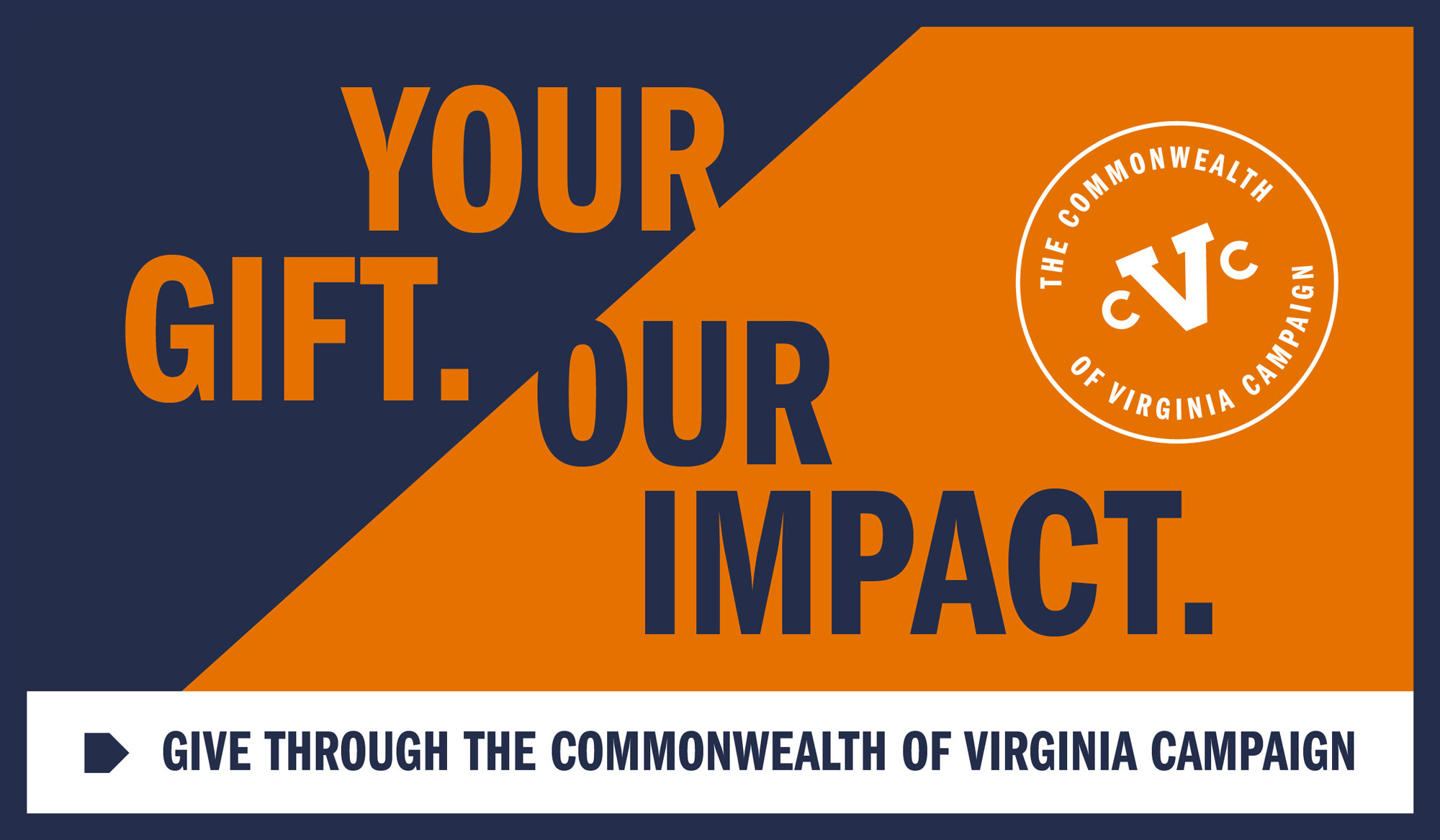 "We often talk about contributors to someone's obesity – genetic factors, emotional factors, and personal factors," Williams said, "but I speak about weight bias as an actual factor that furthers these patients' disease processes. Health care providers need to recognize that their weight bias actually hurts their patients."
The experience of weight-based stigma often leads obese patients to delay or avoid health care and potentially worsen any chronic and acute health problems they have, she said.
Williams is the first UVA student to earn the competitive national collaboration award, which is bestowed annually and comes with a cash prize.
"[Doctors of Nursing Practice] are charged with identifying the best evidence, folding it into practice change, and improving outcomes," said Beth Quatrara, assistant professor of nursing and DNP program director, "and Habibah is following the DNP path. We are incredibly proud of her work to trial strategies to reduce obesity bias with the goal of removing roadblocks so that all obese patients can receive compassionate care that enhances their health."  
Dove Honored at Fulbright Program's 75th Anniversary Celebration
Rita Dove, Henry Hoyns Professor of Creative Writing and former U.S. poet laureate, was among the alumni highlighted at the Fulbright Program's 75th anniversary gala, held Nov. 30 at the John F. Kennedy Center for the Performing Arts in Washington.
Dove used her Fulbright award to study at the Universität Tübingen in Germany in 1974, after graduating summa cum laude from Miami University of Ohio and earning a Master of Fine Arts degree from the University of Iowa.  
The 75th anniversary celebration highlighted the Fulbright Program's impact in five areas: the environment; education; public service; science, technology and public health; and the arts. Dove was a featured alumna in the arts.
The official citation noted that Dove's poetry "has earned her honors including the Pulitzer Prize, The National Medal of Arts, the National Humanities Medal, and the American Academy of Arts and Letters Gold Medal, and [her] teaching and writing has inspired generations of students. Her public roles and performances have done much to spread the word about poetry and increase public awareness of the benefits of literature, and she has been a professor at the University of Virginia since 1989."
Police Department Celebrates 10 Continuous Years of Accreditation
The UVA Police Department has received certification in law enforcement from the Commission on Accreditation for Law Enforcement Agencies Inc., marking 10 years of continuous CALEA accreditation.
CALEA accreditation is a competitive award signifying excellence in public safety and commitment to community. This is UPD's fourth award of national accreditation.
The CALEA accreditation process allows public service agencies to demonstrate that they meet an established set of professional standards based on industry best practices and approved by an all-volunteer board of commissioners. The certification requires a multi-year self-assessment phase, followed by a site-based assessment of community engagement, policy, procedures, equipment and facilities conducted by CALEA assessors. Each agency then appears before CALEA's 21-member Board of Commissioners, which reviews all findings and determines the agencies' accreditation status.
Timothy Longo, UVA's associate vice president of safety and security and chief of police, and Accreditation Manager Amy Layman attended the Virtual CALEA conference Nov. 19 when CALEA officially awarded the accreditation.
American Chemical Society to Honor UVA Chemist
The American Chemical Society has named UVA chemistry professor T. Brent Gunnoe the recipient of its 2022 George A. Olah Award in Hydrocarbon or Petroleum Chemistry. The award will be presented March 22 at the society's meeting in San Diego. 
Gunnoe's research group "focuses on the development of homogeneous molecular and single-site supported catalysts for the conversion of small organic molecules," according to its website.
The award's namesake, the late George Olah, was the recipient of the 1994 Nobel Prize in Chemistry.
Sociologist Becomes Second Consecutive UVA Author to Win Book Prize
Sociology professor Isaac Ariail Reed was recently awarded the Allan Sharlin Memorial Book Award – the Social Science History Association's top book prize – for "Power in Modernity: Agency Relations and the Creative Destruction of the King's Two Bodies."
Reed's theory of power investigates the onset of modernity in the Atlantic world, with a focus on rebellion, revolution and state formation in colonial North America, the early American Republic, the English Civil War and French Revolution. Modernity, Reed argues, dismantled the "King's two bodies" – the monarch's physical body and his ethereal, sacred second body that encompassed the body politic – as a schema of representation for forging power relations.
The previous winner, Angel Adams Parham, who joined UVA's Department of Sociology this year, handed the award to Reed, noted Jenn Bair, who chairs the department. "It's rare that two faculty members from the same department are awarded the top prizes of a major scholarly association in consecutive years."
Visiting Author Earns National Literary Award
Rabih Alameddine, UVA's yearlong Kapnick Distinguished Writer in Residence, is one of three writers to receive a 2021 Lannan Literary Award.
The author, a Lebanese American who was born in Jordan, has published six novels and a collection of short stories – all critically acclaimed – including the most recent this year, "The Wrong End of the Telescope."
His "An Unnecessary Woman" was a finalist for the 2014 National Book Award, among other accolades, and "The Angel of History" won several honors, including the Arab American Book Award and the Lambda Literary Award, in 2017.
The Lannan Foundation is dedicated to cultural freedom, diversity and creativity through projects which support exceptional contemporary artists and writers, as well as inspired Native activists in rural Indigenous communities. The award honorees are selected by an anonymous process.
Chemistry Paper Deemed Among Journal's Top 5%
A paper produced by a chemistry lab at UVA was designated as a "very important paper" by Angewandte Chemie, the journal of the German Chemical Society – a distinction accorded to fewer than 5% of the papers the journal publishes.
The paper, "Mediated Inner-Sphere Electron Transfer Induces Homogeneous Reduction of CO2 via Through-Space Electronic Conjugation," by 2021 Ph.D. graduate Shelby L. Hooe, former post-doctoral researcher Juan J. Moreno, current graduate students Amelia G. Reid and  Emma N. Cook, and Charles W. Machan, assistant professor of chemistry, appeared in the journal's Oct. 25 edition. The research was funded by the U.S. Department of Energy.
Article Information
December 16, 2021
/content/accolades-uva-earns-highest-free-speech-ranking