Becker's Hospital Review has named the University of Virginia Medical Center as one of 100 hospitals and health care systems with great neurosurgery and spine programs, marking the fifth consecutive year it has earned this honor.
Becker's highlighted UVA's efforts over the past two decades to provide innovative spine and neurosurgery care, citing UVA's work with Gamma Knife radiosurgery and focused ultrasound.
"Our clinicians and researchers are constantly seeking new and better ways to care for our patients, and I am proud to see those efforts recognized by Becker's Hospital Review," said Dr. Mark Shaffrey, chair of UVA's Department of Neurosurgery.
UVA neurosurgeons and radiation oncologists are leaders in the use of the Gamma Knife, which helps protect healthy tissue and structures in the brain and spine by using high-energy focused beams of gamma radiation instead of open surgery to treat patients. UVA's Gamma Knife Center has treated more than 10,000 patients since it opened in 1989.
UVA is also pioneering the use of focused ultrasound, a scalpel-free surgical approach that uses focused sound waves to provide treatment. Clinical trials led by UVA neurosurgeon Dr. Jeff Elias have resulted in U.S. Food and Drug Administration approval for focused ultrasound as a treatment for essential tremor, and to treat tremors in patients with medication-resistant Parkinson's disease. Additional clinical trials are ongoing at UVA to evaluate focused ultrasound for other conditions that include breast cancer, brain tumors, epilepsy and pain.
Virginia Quarterly Review Wins National Magazine Award for General Excellence
For the seventh time, but the first since it joined the College of Arts & Sciences and UVA's Center for Media and Citizenship, the Virginia Quarterly Review has won a National Magazine Award.
VQR was among four publications that received the most prestigious honor, General Excellence. Others include National Geographic in the News, Sports and Entertainment category; T: The New York Times Style Magazine, which won General Excellence in the Service and Lifestyle category; and Kazoo, which won the first General Excellence award for a children's magazine, in the Special Interest category. VQR won its second General Excellence award, in the Literature, Science and Politics category. (More.) 
Known as the "Ellies" for the elephant-shaped statuettes presented to each winner, the National Magazine Awards are sponsored by the American Society of Magazine Editors in association with the Columbia School of Journalism.
Employee's Playwriting Award Will Take Him to Kennedy Center
The John F. Kennedy Center for the Performing Arts has awarded Sean Michael McCord, an audio-visual/information technology engineer at the University Library, its National Partners of the American Theatre Playwriting Award by for his full-length play, "Moving."
The award comes with a cash prize, membership in the Dramatists Guild and the Playwrights' Center of Minneapolis, an invitation to attend the National Festival at the Kennedy Center April 10 through 14, and a professional development summer residency. McCord's play was nominated from among eight Kennedy Center college regions for the national award.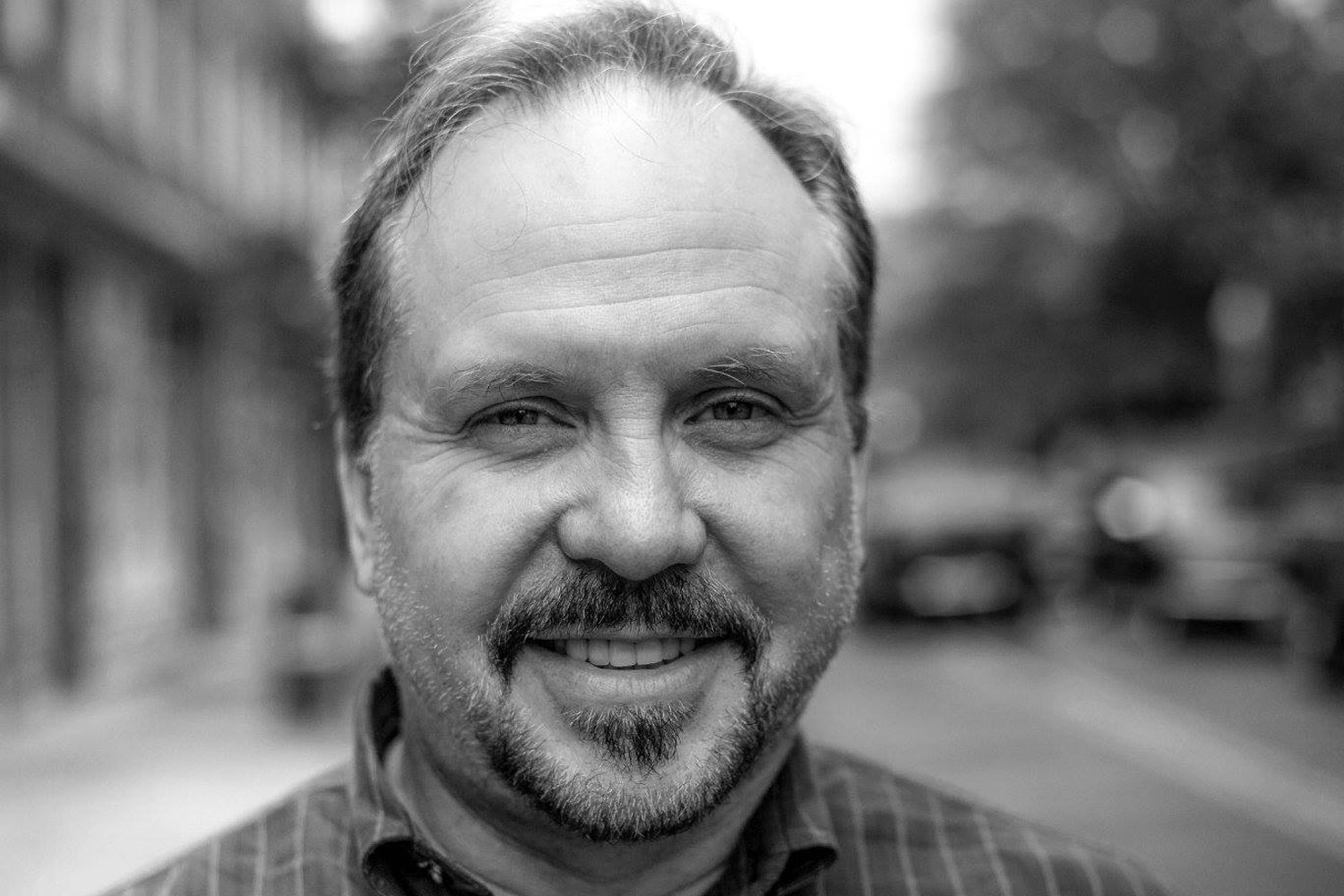 "Moving," which premiered in Charlottesville in September 2017, tells the story of several couples over 30 years as they move in and out of a single apartment in the Silverlake neighborhood of Los Angeles. The story was inspired by some of McCord's own adventures as a struggling Hollywood screenwriter after graduating from the film school at the University of California-Los Angeles. The play was first developed as a staged reading for the Playwright's Lab at Hollins University in Roanoke, where McCord is pursuing an M.F.A. in playwriting. 
Research on Private Schools Ranks as 2018's Most Read Study
An article written by two Curry School of Education and Human Development scholars was named the No. 1 most-read research article published by the American Educational Research Association in 2018.
Curry School Dean Bob Pianta and Arya Ansari, a research assistant professor, co-wrote "Does Attendance in Private Schools Predict Student Outcomes at Age 15?," a study that finds low-income children or children enrolled in urban schools do not benefit more from enrolling in private school between kindergarten and ninth grade.
According to Felice J. Levine, executive director of the American Educational Research Association, the most-read articles of the year exemplify "high-quality scholarship ... and demonstrate that rigorously produced research improves our understanding of pressing education issues, helping to inform evidence-based practices and policies that best benefit students, educators, and the public."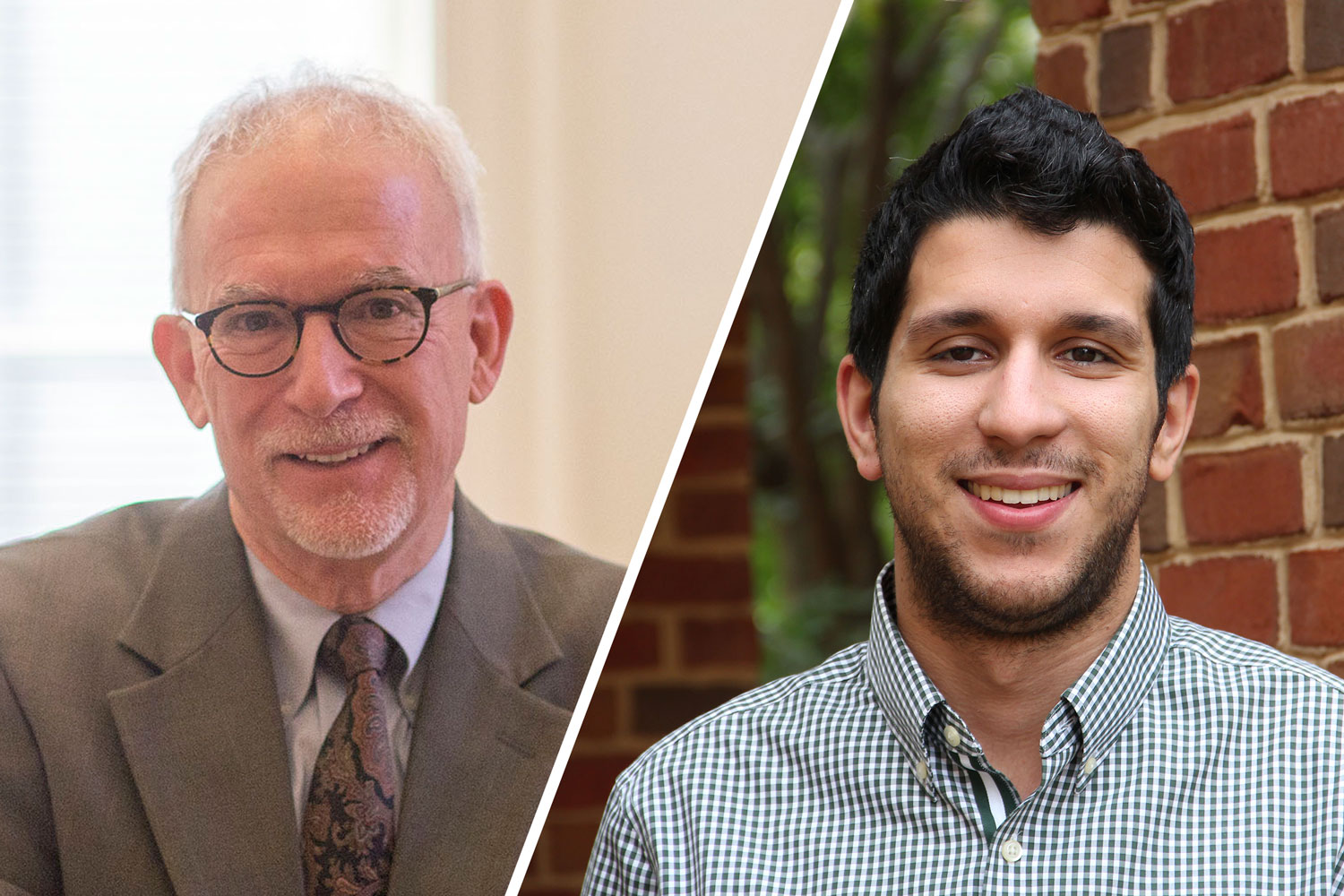 The association used three measures to assess the popularity of journal articles: the total number of times an article was downloaded in 2018, the average number of times per month an article was downloaded, and the number of downloads in the month when an article was downloaded most. Pianta and Ansari's article ranked No. 1 in all three categories.
Engineering Professor Selected for Defense Advisory Group
Patrick Hopkins, a mechanical and aerospace engineering professor, has been selected for the U.S. Defense Science Study Group, a program bringing together top American scientists and engineers to address national security challenges.
Hopkins, who is nationally recognized for his contributions to nanoscale energy transport, will join the Defense Science Study Group's 2020-21 class and will work with top-level officials from the Defense Department and other government organizations, intelligence agencies, the White House and Congress. The group will investigate high-level defense policy issues, support related research and development, and bolster the systems, missions and operations of the armed forces and the intelligence community.
"I am honored and excited to take part in this program, and to be able to learn how my research in energetic processes and heat transfer in materials can better help the United States' security challenges, contribute to the DoD's missions, and make our nation a better, safer place," Hopkins said.
The Defense Science Study Group is directed by the non-profit Institute for Defense Analysis and sponsored by the Defense Advanced Research Projects Agency. Each group member develops "think pieces" on national security issues of his or her choice, influencing Department of Defense policies. Past papers have, for example, positioned the military to implement more effective supply chains for equipment and reduced its reliance on off-the-shelf commercial computing solutions.
Hopkins, who earned both undergraduate and graduate degrees from UVA, currently supports the Multifunctional Materials Integration Initiative, a multidisciplinary effort at UVA Engineering to develop advanced, complex materials and devices with built-in energy efficiency and functionality that does not exist today. 
Historic Preservation Leader Selected as American Institute of Architects Fellow
Jody Lahendro, supervisory historic preservation architect for the Division of Facilities Management's Facilities Planning & Construction Department, has been selected to join the American Institute of Architects' College of Fellows.
He currently serves as the project manager of the Carr's Hill renovation and oversees the historic preservation team's projects within the Academical Village and across Grounds.
The AIA Fellowship is considered the organization's highest membership honor and limited to approximately 3 percent of its members. Lahendro – a registered architect in Virginia since 1980 and an AIA member since 1983 – was chosen in recognition of the public service achievements he has made to the architectural profession, including the reintegration of historic University landmarks into the modern life of students and the community.
Applying for what the organization calls "elevation to Fellowship" requires sponsorship by an AIA fellow as well as the association's local chapter. Lahendro's 40-page application included a list of projects from his UVA career and his 18-year private practice, including renovations of Carr's Hill, the Rotunda, the pavilions and Garrett Hall.
"I decided to become an architect when I was 12 years old," said Lahendro, who has worked at Facilities Management since 2004. "Fellowship elevation by my professional peers is the greatest honor I could receive at the end of a long, rewarding architectural career."
He will receive his fellowship medal during a ceremony at the association's Conference on Architecture in June.
Nurse-Administrator Receives Gold Medal
At its annual Congress on Healthcare Leadership, held earlier this month in Chicago, the American College of Healthcare Executives presented Ken White, the School of Nursing's associate dean for strategic partnerships and innovation, with its Gold Medal Award for 2019.
The honor is the highest bestowed upon "outstanding leaders who have made significant contributions to the health care profession," according to the organization's website.
White, the University of Virginia Medical Center Professor of Nursing, holds joint academic appointments in the School of Medicine, Darden School of Business and McIntire School of Commerce. But he said he is proudest of the title that brings him to patients' bedsides each Tuesday when he works at the UVA Medical Center: palliative care nurse practitioner.
"For me, in addition to helping others find their passion and play to their strengths, the most important facet of my professional life lies in my work with patients and families," White said. "Across a much-varied professional life, I've discovered that's truly where my passion lies."
White began a career in health care administration after earning a Master of Public Health degree in the early 1970s. It wasn't until 15 years later that he switched his focus to nursing, ultimately earning bachelor's, master's and doctoral degrees from Virginia Commonwealth University. 
After a 20-year tenure as a professor and administrator at VCU, White arrived at UVA in 2013 and began seeing patients again as a palliative care nurse practitioner.
As associate dean at UVA, he forged partnerships between the Nursing School and other entities interested in expanding their health care-focused programs. He developed an interprofessional continuing education program at the School of Nursing and affiliate health care- and leadership-focused programs with Darden and McIntire; taught hundreds of students; and garnered grants to fund his research, including a project to create a novel palliative care certification program for clinicians with Dr. Tim Short, a fellow palliative care provider.
Second-Year Law Student Wins Swanson Award
Michele St Julien, a second-year student at the University of Virginia School of Law, is this year's recipient of the Gregory H. Swanson Award, named in honor of UVA and the Law School's first African-American student. The award recognizes students who demonstrate a commitment to justice within the community.
St Julien received the award Jan. 31 as part of UVA's Community MLK Celebration event at the Law School.
She is a Posse Scholar, member of the Virginia Journal of Social Policy & the Law Editorial Board, social action chair of the Black Law Students Association and an Innocence Project pro bono volunteer.
The award, launched in 2018 during a commemoration ceremony of Swanson's time at UVA, is meant to recognize students with traits that he embodied. Swanson attended UVA Law during the 1950-51 academic year as an LL.M. student after winning a federal lawsuit aided by the NAACP Legal Defense Fund.
Professor Kim Forde-Mazrui, director of the Center for the Study of Race and Law, said letters supporting St Julien's nomination from a wide range of students, faculty, alumni and attorneys attested to her selflessness and leadership.
"What is especially impressive about Michele was the breadth, depth and long-term nature of her commitment to social justice and service," he said. "She worked for a racial justice organization before law school, and came to law school to equip herself to continue such work. As a law student, she reaches out beyond these walls to work with students across Grounds, in the community and with the police."
Following law school, St Julien plans to work at a New York City law firm before pursuing a career in prosecutorial accountability, with the goal of working toward criminal justice reform and ending mass incarceration.
Article Information
March 25, 2019
/content/accolades-uva-honored-national-list-great-neurosurgery-spine-programs