The Smart Energy Decisions Innovation Award Advisory Panel recognized the University of Virginia's Delta Force as the 2019 Innovation Award winner in the category "Higher Education Energy Efficiency Technology" for its innovative approach to energy efficiency advances.
Delta Force, headed by Jesse Warren, sustainability program manager for buildings and operations in the Division of Facilities Management, is an internal performance contracting program that increases energy efficiency and guarantees energy savings. Delta Force identifies projects that represent good opportunities for energy savings, funds those projects, then recovers 125 percent of its funding from utility savings.
"We knew that we were doing a good thing," Warren said. "We saw the value it brings in both promoting sustainability and funding other projects that otherwise might not happen. To be recognized and awarded for it is a great surprise and a motivator to continue to make it even better."
Delta Force seeks to maximize savings and earnings from projects and optimize energy efficiency, all within the strict guidelines of historical preservation. Its efforts have resulted in short returns on investment and significant energy cost savings.
Delta Force has invested $15.5 million in improvements to existing buildings on UVA's Grounds, thereby saving $35 million. At Clark Hall, Facilities Management's investment of $2 million cut the facility's utility expense from $1.2 million a year to approximately $400,000, saving more than $700,000 annually and paying for itself in less than three years. Delta Force will recover $1.56 million from its $1.25 million investment.
Outreach and engagement efforts work in tandem with operations, building awareness of the UVA Office of Sustainability's Green Labs and Green Workplace programs. They gain buy-in from students and faculty through onsite pledge boards that encourage people to sign a pledge to reduce energy use when they're in the building. These innovative communication methods have inspired similar outreach efforts on other Virginia campuses.
UVA Law Dean Risa Goluboff Among 'Influential Women of Law' for 2019
Virginia Lawyers Media, the publisher of Virginia Lawyers Weekly, included UVA School of Law Dean Risa Goluboff among its 42-member inaugural class of "Influential Women of Law."
This new awards program honors women attorneys and judges for their "excellent work on behalf of their clients, their commitment to their communities and their service to the profession," according to the announcement.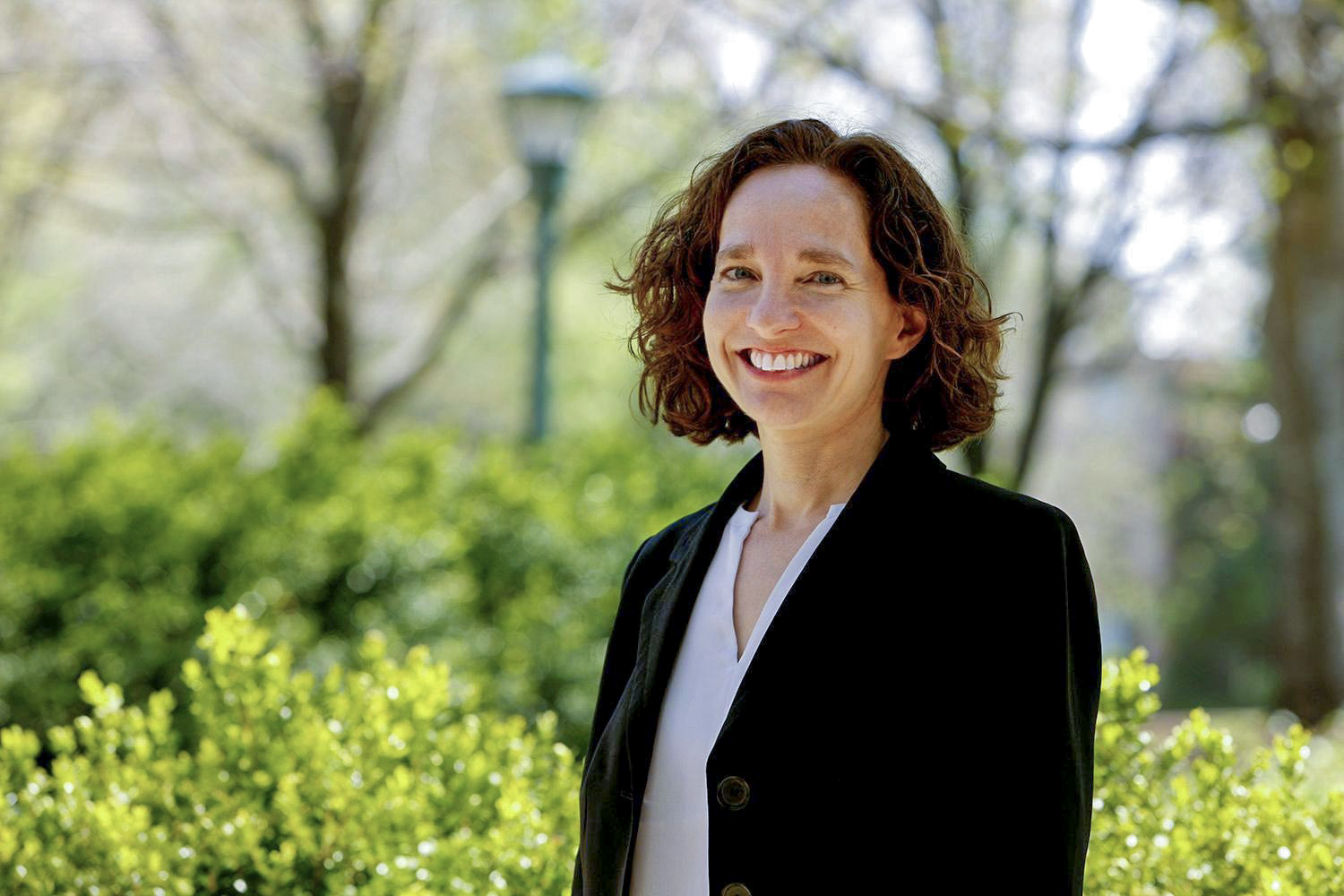 Also honored was Angela Ciolfi, a 2003 UVA Law alumna who heads Charlottesville's Legal Aid Justice Center and teaches UVA Law's Civil Rights Clinic.
The honorees will be celebrated Feb. 18 at a reception and dinner at the Hilton Short Pump in suburban Richmond.
Each honoree also will be profiled in a special supplement that will be distributed at the event and inserted into Virginia Lawyers Weekly in February.
History Professor Made a Little History Herself – on the Basketball Court
Temple University recently honored alumna and UVA history professor Claudrena Harold, inducting her into its Basketball Ring of Honor for her accomplishments on the court as an undergraduate from 1994 to 1997.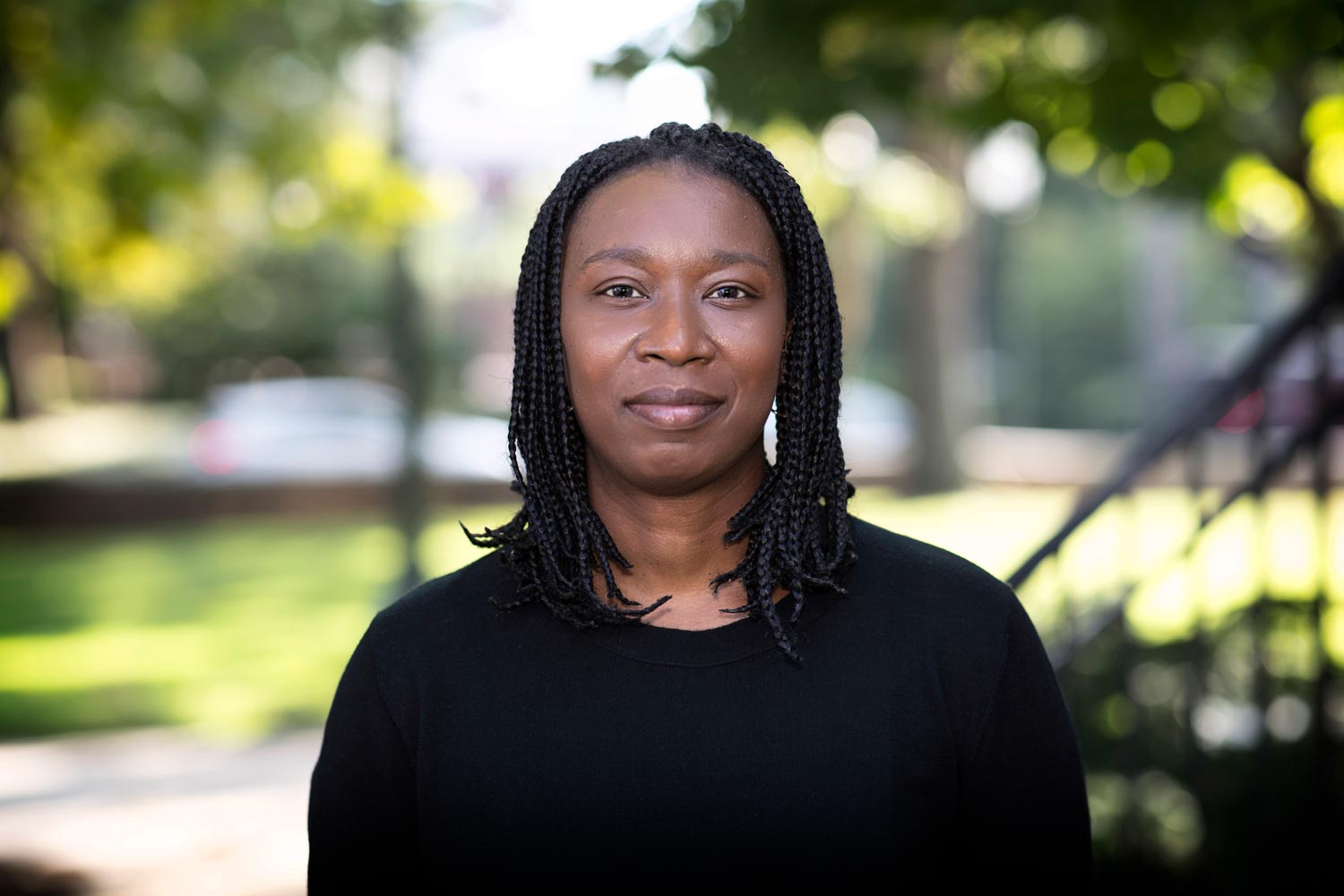 A press release described Harold as "a scoring machine for the Temple women's basketball team," where she was a two-time, first-team all-Philadelphia Big 5 honoree. Harold, from Jacksonville, Florida, tallied 1,251 points in her three seasons, ranking sixth on Temple's all-time career scoring list. She averaged 15.1 points per game, which ranks third in the Owl record books. She was named Big 5 Rookie of the Year and received second-team all-league honors in 1994-95; in 2008, she was inducted into the Big 5 Hall of Fame.
A three-time scoring leader for her team, Harold also excelled in the classroom. She earned Academic All-Atlantic 10 honors in her final season.
Harold went on to the University of Notre Dame, where she earned her master's degree in 2001 and doctorate in 2004.
National '100 Great Orthopedics Programs' List Features UVA
For the fifth consecutive year, Becker's Hospital Review has named University of Virginia Orthopedics at the UVA Medical Center to its list of 100 hospitals and health systems with great orthopedics programs.
"The hospitals … have earned recognition for quality of care and patient satisfaction for orthopedic and spine surgery," wrote the editors of the national health care publication in introducing this year's list. "Many of the orthopedic programs highlighted have rich histories of innovation and have won grants to research musculoskeletal treatments. The centers include robust nonoperative services and provide care to professional and elite athletes in their communities."
Becker's highlighted the role of UVA's sports medicine team in caring for UVA student-athletes, as well as the more than 1,000 joint replacement surgeries – many done using minimally invasive techniques – and 1,500 spine surgeries performed each year at UVA. The publication also cited health insurer Blue Cross Blue Shield's designation of UVA as a Blue Distinction Center for its expertise in knee and hip replacements.
"This honor from Becker's Hospital Review highlights both the high quality and the wide range of orthopedic care we provide here at UVA," said Dr. Bobby Chhabra, chair of UVA's Department of Orthopaedic Surgery. "Providing excellent care to our patients is a true team effort, and I want to thank everyone at UVA Health System who works together with our department to serve our patients."
"I am so pleased to see our orthopedics team recognized for their outstanding care and service to our patients," said Pamela M. Sutton-Wallace, chief executive officer of UVA Medical Center. "Their ability to find innovative ways to care for our patients will only be enhanced following the construction of our new musculoskeletal center on Ivy Road here in Charlottesville."
Becker's Hospital Review does not rank the hospitals on its list and presents them in alphabetical order.
Ovarian Cancer Researcher Tapped for National Early-Career Academy
Jogender Tushir-Singh, an assistant professor in the School of Medicine's Department of Biochemistry and Molecular Genetics, is one of two ovarian cancer researchers nationwide selected for the U.S. Department of Defense's Ovarian Cancer Academy. The interactive, virtual academy provides top early-career investigators with $725,000 in funding, plus four years of intensive mentoring, national networking, a peer group and a collaborative research environment.
To date, the 19 current and former academy early-career investigators in laboratories across the U.S. have produced 362 publications and have obtained nearly $23 million in external ovarian cancer research grants.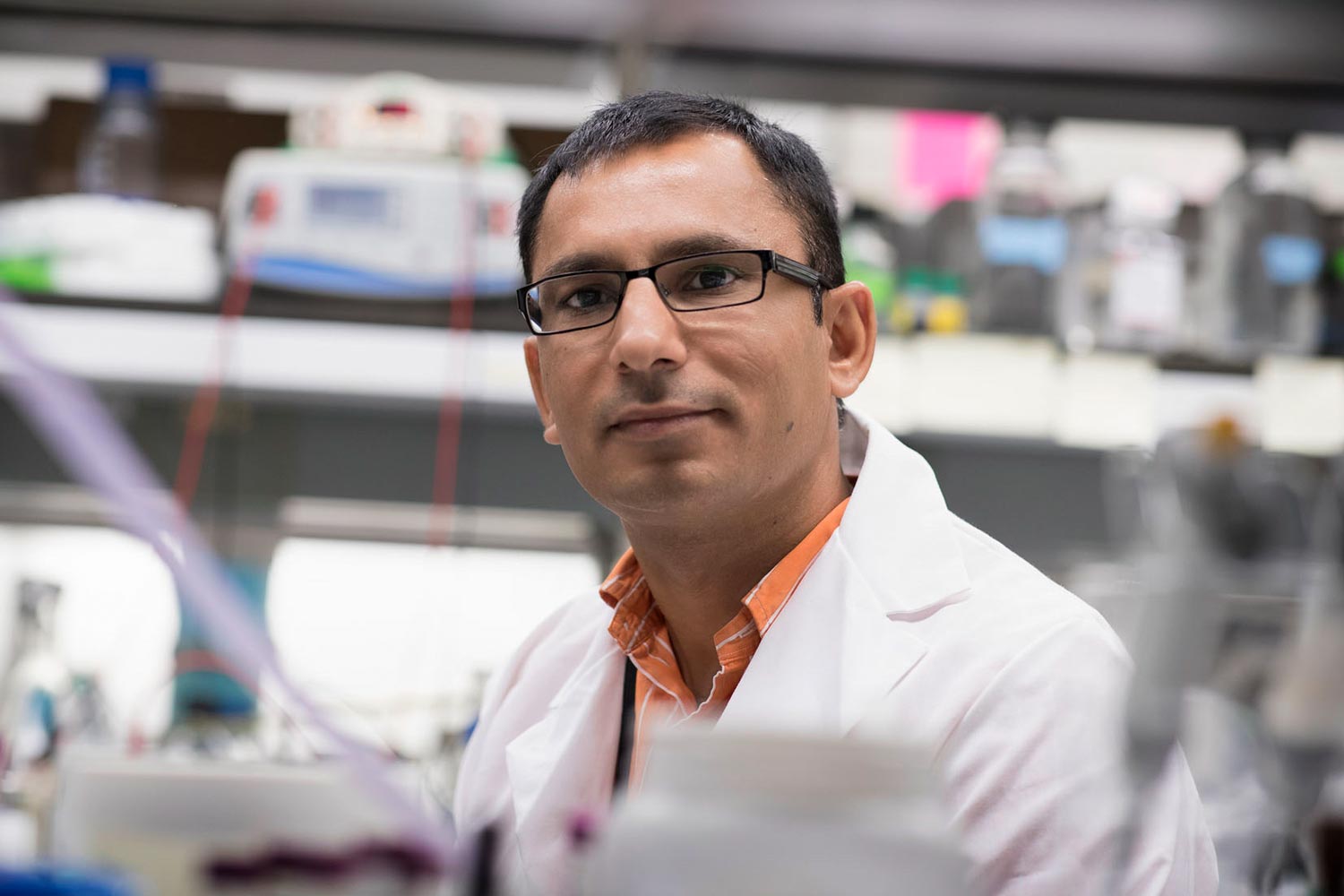 As of January 2018, the Ovarian Cancer Academy had 12 active early-career investigators from top cancer centers across the country, including Harvard University, Yale University, Stanford University, Cornell Medical School, Fox Chase Cancer Center, the University of Michigan Cancer Center, M.D. Anderson Cancer Center and Memorial Sloan Kettering Cancer Center.
Tushir-Singh will receive guidance and support from an established, nationally recognized ovarian cancer researcher, Dr. Sharon Stack, director of the Harper Cancer Center at the University of Notre Dame, as well local support from UVA gynecologic oncologist Dr. Charles Landen.
Historian Invited to Talk Eisenhower at White House Historical Association
William I. Hitchcock, William W. Corcoran Professor of History, has been invited to speak about Dwight Eisenhower's presidency on Feb. 19 at the White House Historical Association in Washington, D.C.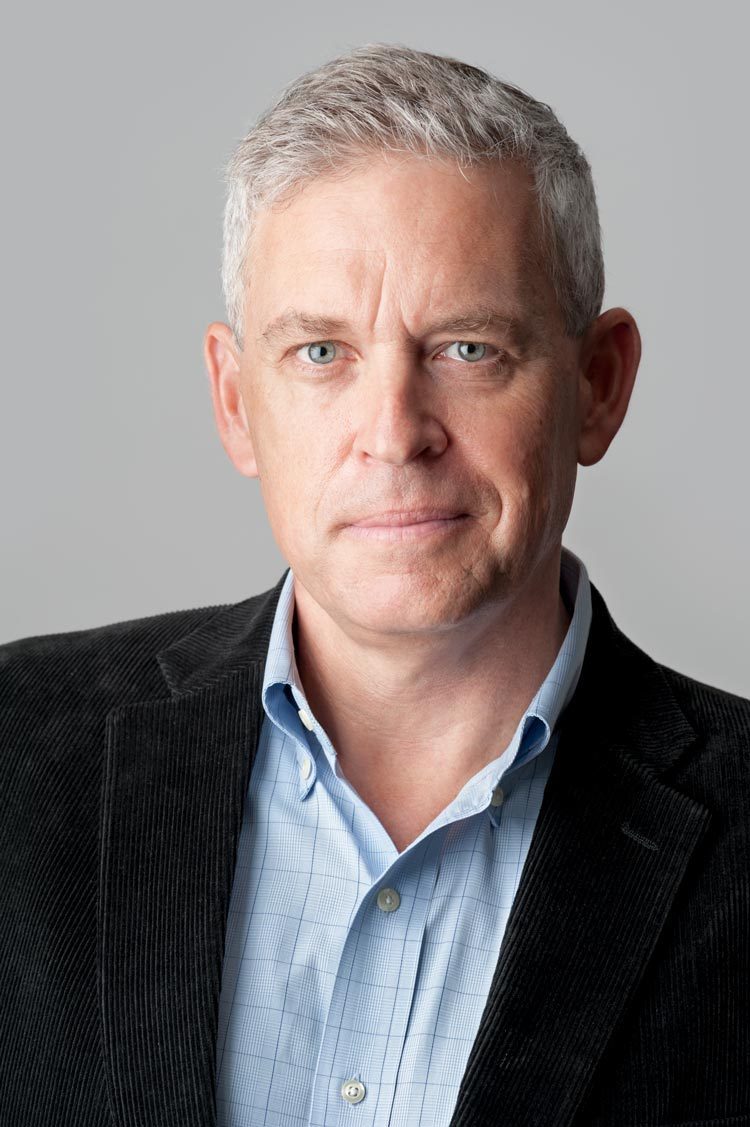 His talk is part of the "White House History with Ann Compton" series. Compton, a former news reporter and White House correspondent for ABC News Radio, will moderate a question-and-answer session with Hitchcock after his talk.
Hitchcock's most recent book is "The Age of Eisenhower, America and the World in the 1950s," in which he argues that Eisenhower, the country's most popular post-1945 president, shaped the United States in three significant ways.
"He built, at staggering cost, the immense 'warfare state' that waged, and won, the Cold War," Hitchcock wrote recently. "He moderated the Republican Party of his time, making it more tolerant of social programs and more internationalist than it had been in the previous decades; and he crafted a model of disciplined presidential leadership."
Hitchcock is the author or editor of six previous books, including "The Bitter Road to Freedom: A New History of the Liberation of Europe," which was a finalist for the Pulitzer Prize, a finalist for the Mark Lynton History Prize, a winner of the George Louis Beer Prize, and a Financial Times bestseller.
First Lady Jacqueline Kennedy founded the White House Historical Association in 1961. The association has partnered with every first lady since the Kennedy Administration to enhance the understanding and appreciation of the White House.
Article Information
January 28, 2019
/content/accolades-uvas-delta-force-receives-energy-innovation-award