Accolades: Visiting Writer Wins the PEN/Faulkner Award for Fiction
"The Wrong End of the Telescope," a novel by Rabih Alameddine, the University of Virginia's Kapnick Foundation Distinguished Writer-in-Residence for the 2021-22 academic year, was selected Tuesday as the winner of the 2022 PEN/Faulkner Award for Fiction, billed as "America's most prestigious peer-juried literary prize."
Alameddine will receive a $15,000 prize.
Judges considered more than 500 eligible novels and short story collections by American authors published in the U.S. during the 2021 calendar year. Submissions came from more than 200 publishing houses, including independent and academic presses.
"Impassioned and remarkably constructed, Rabih Alameddine's 'The Wrong End of the Telescope' takes us into the life of a transgender Lebanese-American doctor, Mina, working in Lesbos at a refugee camp for Syrians," the judges wrote. "Alameddine makes original use of second-person narration, positioning Mina against a 'you' character who, though a veteran collector of refugee stories, is overcome by his experiences in Lesbos.
"Putting no moral gloss on its subjects, and infused with the gravitas of a fittingly Greek mythos, this novel explores the complexities of the refugees' lives and the intricacies of Mina's relationships, examines the many angles of a timely and vital subject, and probes the life-changing choices humans are forced to make. The exquisite language suspends time and investigates the intricacies of seeking refuge, both from geopolitical disruptions and from one's own patterns of life. In a year of stunning and important fiction, this work stands as a particular achievement: a novel that cries out to be heard and that teaches us, both intrinsically and extrinsically, what story can do."
Thanking the PEN/Faulkner board and the judges, Alameddine said he was "beyond excited" about receiving the award.
"No writer can look at the list of books that have won the PEN/Faulkner Award and not be humbled and honored to have their book listed among them," he said.
The finalists will be honored May 2 at a live virtual event that will feature an appearance by Oprah Winfrey.
Student-Produced Documentary Wins Best Short Film at Political Film Festival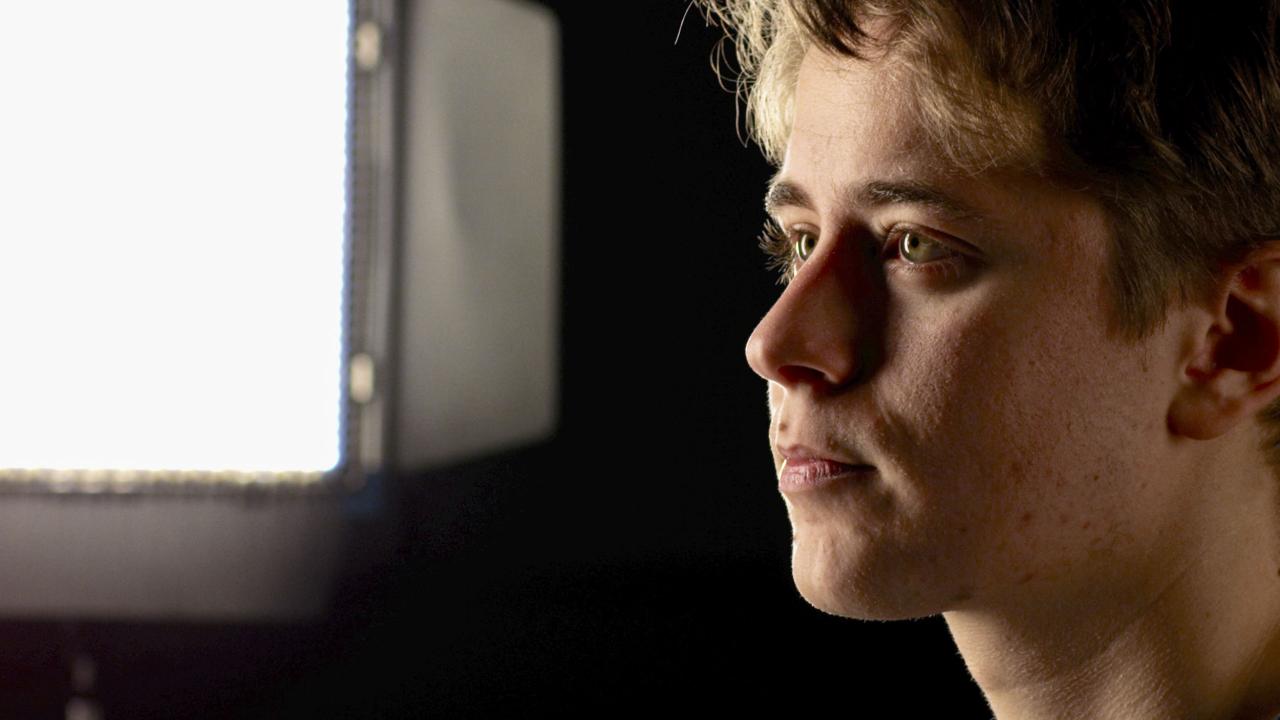 Finding Common Ground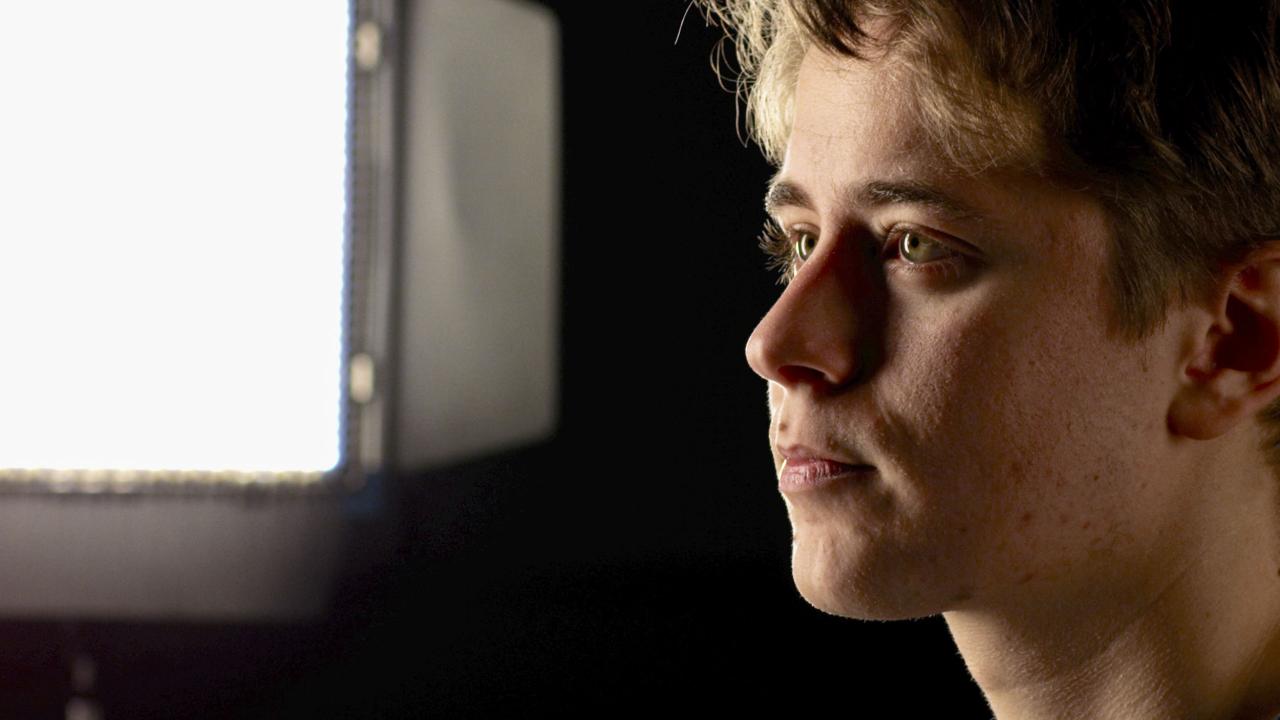 Video:

Finding Common Ground
"Common Grounds?," a documentary produced by interns at the UVA Center for Politics, was recognized as the Best Short Film at the March 2022 Political Feedback Festival, a film festival showcasing political films from around the world. 
The interns brought together student leaders from a wide spectrum of political ideologies to see if they would be willing to talk about those beliefs in an effort to understand one another. Directed by Raed Gilliam, the film is available on the Center for Politics' YouTube channel and the Center for Politics website. 
"All of us at the Center for Politics are thrilled to learn that our student-directed film, 'Common Grounds?,' is receiving so many awards and acknowledgements," said Larry Sabato, director of the Center for Politics. "There is a hunger for reconciliation, and the fact that this 'come together' movie is being received so well in so many different areas – and winning top prizes, no less – proves it."
"Common Grounds?" also is an official selection of the Oregon Documentary Film Festival, where it is a finalist for Best Documentary Film and Best Cinematography.
The film was also named as a Finalist Documentary Short at the February 2022 Emerging Artists Film Festival, and it won an Award of Merit in the March 2022 Best Shorts Competition.
Physician-Leader Named to '40 Under 40' List
Dr. Taison Bell, assistant professor of medicine in the divisions of Infectious Disease and Pulmonary/Critical Care Medicine, was recently selected for the National Minority Quality Forum's 40 Leaders Under 40 Award.
The National Minority Quality Forum is a research and educational organization seeking to ensure that high-risk racial and ethnic populations and communities receive optimal health care. The nonprofit, nonpartisan organization integrates data and expertise in support of initiatives to eliminate health disparities.
Since 2016, the organization has selected 40 minority health leaders under the age of 40 "who have been leading the charge to better patient outcomes and build sustainable healthy communities," according to the announcement. "These leaders are clinicians, patient advocates, researchers and policymakers. Despite the unexpected trials in health care during the past couple of years, these 40 leaders persevered in strengthening their communities and reducing health disparities."
Bell directs both UVA Health's Medical Intensive Care Unit and the Summer Medical Leadership Program, a medical school preparatory program for under-represented and disadvantaged students.
He joined the faculty in 2017 after completing a critical care fellowship at the National Institutes of Health.
Bell also co-founded Owl Peak Labs, a Charlottesville-based biotechnology startup working to create innovative in-home colorectal cancer screening solutions.
The National Minority Quality Forum will recognize the award winners during the forum's Summit on Health Disparities and Spring Health Braintrust, set for April 25 and 26.
Law Professor Wins Emerging Scholar Award
Professor Payvand Ahdout of the School of Law has won The Yale Law Journal's inaugural Emerging Scholar of the Year Award.
The award recognizes the achievements of early-career academics who have made significant contributions to legal thought and scholarship, according to the journal. It seeks to promote scholarship that has the potential to drive improvements in the law and to spotlight the exceptional work of its honorees. The journal's editors selected the winner.
"Professor Ahdout's scholarship uncovers judicial practices and procedures that have important implications for our understanding of federal courts as critical fora for the vindication of constitutional rights," the editors said in a statement.
Ahdout joined the UVA Law faculty in 2021. Her research centers on modern uses of judicial power through the lens of federal courts. Her current projects study the phenomena of litigating federal powers disputes as well as judicial agenda-setting outside of the federal courts.
She graduated with highest distinction from UVA, where she was a Jefferson Scholar, with a B.A. in economics and government. She holds a law degree from Columbia Law School, where she was a James Kent Scholar and a recipient of the Ruth Bader Ginsburg Prize.
Before joining the faculty, she served as a law clerk to U.S. Supreme Court Justice Ruth Bader Ginsburg and to Judge Debra Ann Livingston on the U.S. Court of Appeals for the Second Circuit. She also has held fellowships at Columbia Law School and New York University School of Law, and litigated in private practice.
2 From UVA Among Dozen National Stroke Research Leaders Honored
Twelve scientists leading the way in stroke research – including two from UVA – were recognized for their achievements during the American Stroke Association's International Stroke Conference in February.
Among the honorees were Dr. Karen C. Johnston, who received the William M. Feinberg Award for Excellence in Clinical Stroke; and Dr. Bradford B. Worrall, who received the Stroke Research Mentoring Award.
Johnston is the Harrison Distinguished Professor of Neurology and associate vice president for clinical and translational research. She is the immediate past chair of the Department of Neurology and currently directs the integrated Translational Health Research Institute of Virginia.
The Feinberg Award recognizes significant contributions to the investigation and management of clinical research in stroke. Johnston's research has focused on treatment and outcomes in acute ischemic stroke, including a recently published trial that demonstrated the best treatment of hyperglycemia in acute ischemic stroke.
Worrall is a vascular neurologist and Harrison Distinguished Teaching Professor of Neurology and Public Health Sciences, and vice chair for research in the Department of Neurology. 
The Stroke Research Mentoring Award recognizes outstanding achievements in mentoring future generations of stroke researchers in the field of cerebrovascular disease. Worrall directs UVA's two-year Vascular Neurology Fellowship program. He also actively mentors in numerous programs across the spectrum of academic medicine, including the Undergraduate African American Mentoring program, the Medical Student Summer Research Program, the National Institutes of Health funded Summer Research Internship Program and Summer Medical Research Internship, and the general neurology residency, in addition to mentoring junior faculty locally, nationally and across the globe.
University of Pennsylvania Honors Darden Dean
Scott C. Beardsley, dean of the Darden School of Business and Charles C. Abbott Professor of Business Administration, has received a 2022 Distinguished Alumni Award from the University of Pennsylvania.
In addition to his duties as dean, Beardsley teaches courses in strategy, leadership, global business and general management.
Under his leadership, Darden has boosted the academic quality and diversity of MBA students; appointed top staff and 37 new, full-time faculty who have increased the size, strength and diversity of talent; doubled financial support for faculty research, improved research productivity, secured 28 new faculty chairs through philanthropy, and launched initiatives on diversity, equity and inclusion, venture capital and artificial intelligence; expanded the school's infrastructure, including growth and redesign of the executive MBA program and launching a part-time MBA at a new facility in the Washington, D.C., area, plus a joint Master of Science in Business Analytics program with UVA's McIntire School of Commerce; and led four consecutive years of record fundraising, including the largest gift in Darden history ($68 million), which created the Sands Institute for Lifelong Learning.
Poets & Quants named Beardsley "Dean of the Year" in 2020 for his leadership, compassionate approach to the pandemic and introduction of test flexibility, noted as one of the "10 biggest business school innovations of the decade."
In May 2015, he earned a doctorate in higher education management with distinction from the University of Pennsylvania.
Laycock Receives Honorary Degree at Michigan State
School of Law professor Douglas Laycock received an honorary degree in laws from Michigan State University, where he earned his undergraduate degree. He addressed the colleges of Arts and Letters, Communication Arts and Sciences, and Social Science at the school's fall commencement Dec. 18, saying his proudest career achievement has been defending "the rights of all sides in America's culture wars."
"I defend the rights of people that I think are profoundly wrongheaded on fundamental matters," he said. "I often oppose those people politically, but I defend their right to live their own lives by their own deepest values."
Laycock has served as lead counsel in six cases at the U.S. Supreme Court, and is a life member of the American Law Institute and a fellow of the American Academy of Arts and Sciences. Laycock's writings have been republished in a five-volume collection, "Religious Liberty."
UVA Law No. 2 in Alumni at Top Firms
The School of Law has the second-highest percentage of recent alumni working at the 10 highest-grossing U.S. law firms, according to GradReports, a college rankings and research website.
GradReports used LinkedIn data to track alumni who graduated between 2015 and 2021 from U.S. News & World Report's top 50 law schools and who now work at the 10 highest-grossing firms as ranked by The American Lawyer.
According to the study, UVA had more than 10% of alumni at the firms. The University of Chicago Law School was No. 1 at 11%.
Brautigan Elected Fellow of the American Society for Biochemistry and Molecular Biology
David L. Brautigan, professor emeritus of microbiology, immunology and cancer biology, has been elected as a fellow of the American Society for Biochemistry and Molecular Biology. 
The ASBMB established its fellows program in 2020 to recognize members for their meritorious efforts to advance the molecular life sciences through sustained outstanding accomplishments in scientific research, education, mentorship, commitment to diversity, and service to the society and the scientific community. The society elected 28 fellows this year.
The society elected Brautigan in recognition of his research into the biochemistry of signal transduction involving protein phosphorylation, and in particular the enzymes known as protein phosphatases.
"Being named a fellow of ASBMB is a special honor, for only a few have been chosen out of over 11,000 members, which includes leading figures in American science," Brautigan said.
John Lazo, professor emeritus of pharmacology at UVA, nominated Brautigan, and lauded his seminal discoveries of protein phosphatases, "which we now recognize have key regulatory roles controlling intracellular signaling processes disrupted in many human diseases."
Lazo added, "He also developed widely used quantitative biochemical assays for this class of proteins and meticulously characterized their cellular distribution and substrate specificity."
Brautigan was previously elected a fellow of the American Association for the Advancement of Science.
Before taking emeritus status at UVA, Brautigan was the director for the Center for Cell Signaling since he arrived in 1994. He was active in the UVA Cancer Center, including serving as co-chair of the Cancer Cell Signaling, later renamed Cancer Biology, research program, and a member of the executive committee.
"This is such a well-deserved recognition of David's extensive contributions to the field of protein phosphatases and more broadly, biochemistry," said Amy H. Bouton, interim chair and Harrison Distinguished Teaching Professor of Microbiology, Immunology and Cancer. "Beyond the impact of his own research on the field, David has been an ideal colleague. He has shared his wisdom, creativity and mentorship with scores of faculty and trainees, within and outside of our UVA community."  
ASBMB recognized the fellows April 3 during the 2022 ASBMB annual meeting.
Computer Scientist Earns Service Award
Matthew B. Dwyer, Robert Thomson Distinguished Professor in the Department of Computer Science, received the Institute of Electrical and Electronics Engineers' Computer Society's 2022 Harlan D. Mills Award "for contributions to the specification and analysis of software."
Dwyer has published widely in the areas of program analysis, software specification and automated formal methods. His research contributions have been recognized with an International Conference on Software Engineering Most Influential Paper award (2010), two Special Interest Group on Software Engineering Impact Paper awards (2010, '21), and a Joint European Software Engineering Conference and Symposium on the Foundations of Software Engineering Test of Time award (2018). He has been named a Fulbright Research Scholar (2011), an Institute of Electrical and Electronics Engineers Fellow (2013), a Lero David Lorge Parnas Fellow (2018) and an Association for Computing Machinery Fellow (2019).
Dwyer has held editorial positions for top journals, including the Institute of Electrical and Electronics Engineers' Transactions on Software Engineering, where he served as editor-in-chief from 2015 to 2018; the Association for Computing Machinery's Transactions on Programming Languages and Systems; and Communications of the Association for Computing Machinery.
His service to the software engineering community was recognized with the 2019 Association for Computing Machinery Special Interest Group on Software Engineering Distinguished Service Award.
Law Professor's Book Recognized
School of Law professor Paul B. Stephan has won the Robert E. Dalton Award for Outstanding Contribution to the Field of Foreign Relations Law, presented by the American Society of International Law, for his book, "The Restatement and Beyond: The Past, Present, and Future of U.S. Foreign Relations Law." Co-edited with Columbia University law professor Sarah A. Cleveland, the book provides analysis, context and criticism of the American Law Institute's "The Restatement (Fourth) of U.S Foreign Relations Law."
UVA Law professors Ashley Deeks, John C. Harrison, George Rutherglen and G. Edward White contributed a chapter each to the book.
Stephan is an expert on international business, international dispute resolution and comparative law who has served as counselor on international law in the State Department and as special counsel to the general counsel in the Department of Defense.
Stephan is the John C. Jeffries Jr. Distinguished Professor of Law and David H. Ibbeken Research Professor of Law.
Citron Wins Fourth Privacy Papers Award
For the fourth time, School of Law professor Danielle Citron has won the Privacy Papers for Policymakers Award, presented by the Future of Privacy Forum.
"Privacy Harms," co-written with George Washington University law professor Daniel J. Solove and forthcoming in the Boston University Law Review, analyzes how to conceptualize privacy harms and their proper role in privacy regulation.
Citron, the Jefferson Scholars Foundation Schenck Distinguished Professor in Law, Caddell and Chapman Professor of Law, and director of the school's LawTech Center, writes and teaches about privacy, free expression and civil rights. Her next book is "The Fight for Privacy: Protecting Dignity, Identity, and Love in the Digital Age."
Winners were invited to speak at the 12th Annual Privacy Papers for Policymakers event in February.
Media Contact
Assistant Director of University News and Chief Copy Editor, UVA Today Office of University Communications
danh@virginia.edu 434-924-6857