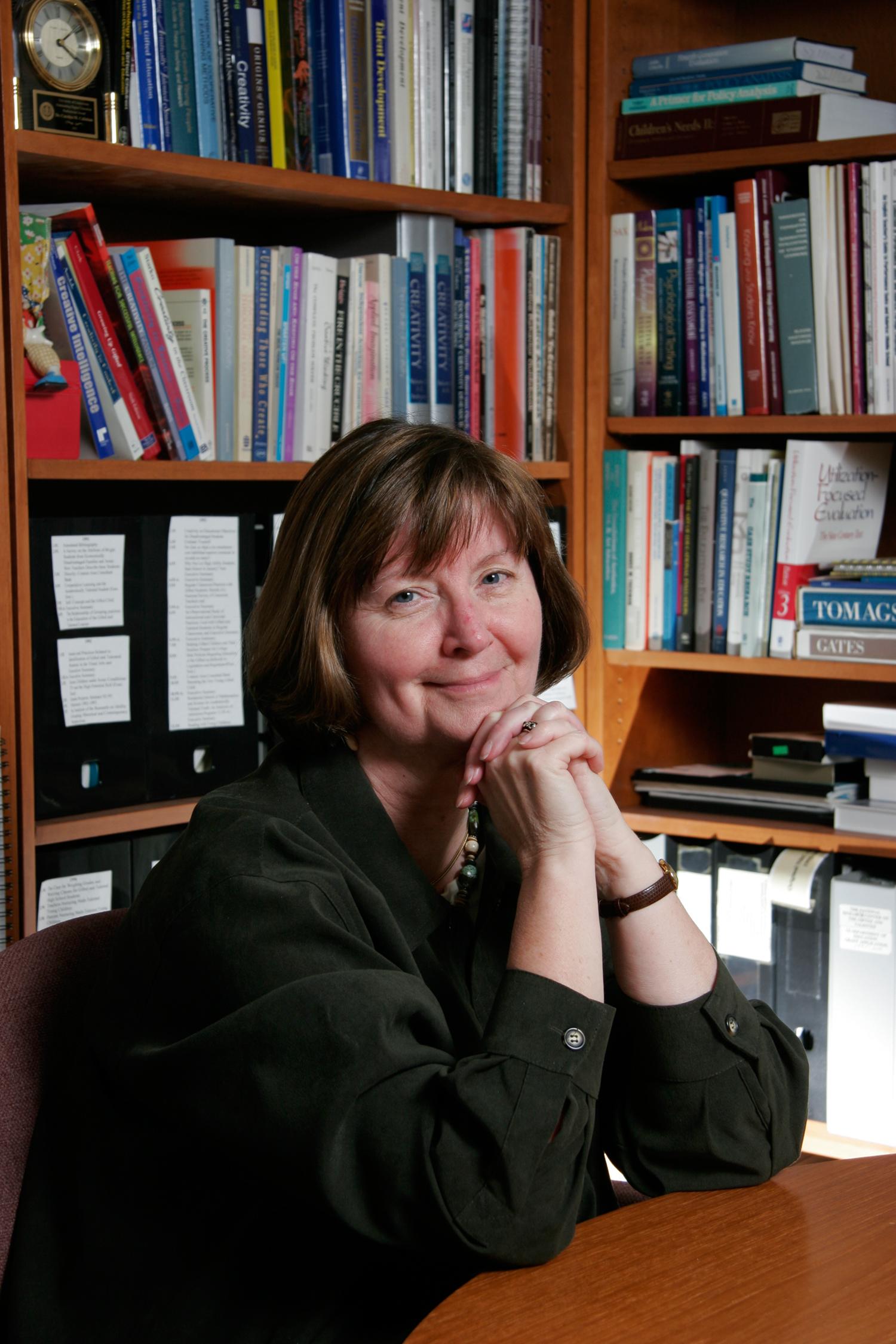 April 10, 2007 -- They sacrifice sleep. They eschew social acceptance and extracurricular activities. They hide how smart they are from their peers.
Top students who are gifted, take Advanced Placement courses or enroll in an International Baccalaureate Program get many academic advantages, but at what price in other parts of their young lives?
The students interviewed agreed that they love their challenging academic program and believe they can "have it all," including a social life along with academic success. Unfortunately, they are wrong. One alarming finding: students in both groups, but particularly in the IB program, commented about chronic fatigue but regularly shortchange sleeping time.
In a trio of papers to be delivered at the 2007 American Educational Research Association conference — two on April 10 and one on April 12 — members from the National Research Center on the Gifted and Talented at the University of Virginia's Curry School of Education will talk about their research on the self concepts and social coping of these groups of students in middle and high schools. Together, these studies address a lack of research aimed at understanding non-academic dimensions for advanced students.
Social-Emotional Implications of Advanced Placement and International Baccalaureate Participation
Professor Carolyn M. Callahan, center director and chair of the Curry School's Department of Leadership, Foundations and Policy; assistant professor Holly Hertberg-Davis; and doctoral student Regan Clark Foust interviewed 84 students from four public high schools in Virginia about being in Advanced Placement or International Baccalaureate courses.
"The students need more balance in their lives," said Foust, who is to present the paper, "Social-Emotional Implications of Advanced Placement and International Baccalaureate Participation."
The students enjoyed developing a special bond with each other and expressed pride and self-confidence in meeting the challenging academic work in the AP or IB courses. They felt the classes were better than the general classes in their schools.
They felt other students prejudged them, however, as geeks or snobs.
IB programs are often operated like a separate school-within-a-school, Foust said, and sometimes those students had no opportunities to be exposed to the rest of the school environment. Although they liked being in a special "community of thinkers and learners," many said they had too much work to do anything extracurricular unless they were hanging out with their IB friends.
AP students, on the other hand, don't have to take an exclusive roster of classes and have more opportunity to interact with other students.
The researchers, concerned about the students' willingness to forego sleep, recommend they get some help in how to better handle their workloads and the pressure to excel.
Foust said they would also like to see more opportunities to bring diverse students together with the aim of breaking down the stereotypes different groups hold about each other. Schools could use more flexibility in grouping students in advanced classes. Even with a relatively small sample of four schools, there was some variation in how the courses and programs were designed.
Teachers also could make more effort, the authors said, to create a learning environment accepting a variety of students, using methods that incorporate differentiated learning abilities and preferences.
An Investigation into the Age and Gender Differences in the Social Coping of Gifted Students
In a second paper, the authors will present their findings into "social coping" strategies employed by gifted students. They found that even gifted students who participated in a summer enrichment program were likely to deny or hide their giftedness to be accepted by their peers in high school. When 572 students from grades 5 to 11 took a social coping questionnaire, they favored several strategies to downplay being different as they got older: Younger students were less self-conscious about being gifted; high-school girls were more willing to put their increased knowledge to use by helping other students.
The results from the questionnaire "suggest that something is going on," said Foust, one of three authors of the presentation, along with Callahan and Kathleen M. Rudasill, a Curry School alumna who recently joined the University of Louisville faculty. According to Foust, it is not clear whether the students are reacting to the social scene at school, the larger cultural context or both.
For high schoolers who are more likely to identify with their peers and try to conform to the social environment, "there is reason to be concerned if they're not going to reach their potential," Foust said.
AERA Session: The Social and Emotional Needs of Gifted Students: Perfectionism, Social Coping and Self-Concept
• "An Investigation into the Age and Gender Differences in the Social Coping of Gifted Students"
• "Social-Emotional Implications of Advanced Placement and International Baccalaureate Participation"
Date and Time: April 10, 8:15 a.m.-10:15 a.m.
Building/Room: Sheraton / Michigan, Level 2
Contact: Regan Clark Foust,
rrc5c@virginia.edu
Holly Hertberg-Davis,
hertberg@virginia.edu
Carolyn Callahan,
cmc@virginia.edu
Kathleen M. Rudasill,
km.rudasill@louisville.edu