'Baby 'Bul'
The International Rescue Committee helped resettle the family in an enclave off of Hydraulic Road nicknamed "Baby 'Bul," because it is home to several Kabul natives.
Finding work to support their family has posed a challenge. Mohammad suffers from post-traumatic stress disorder, a byproduct of living and working in Afghanistan, which is riven with violence sown by the Taliban and the Islamic State. When he can, he drives for Uber and Lyft, a far cry from the professional work he carried out in Kabul.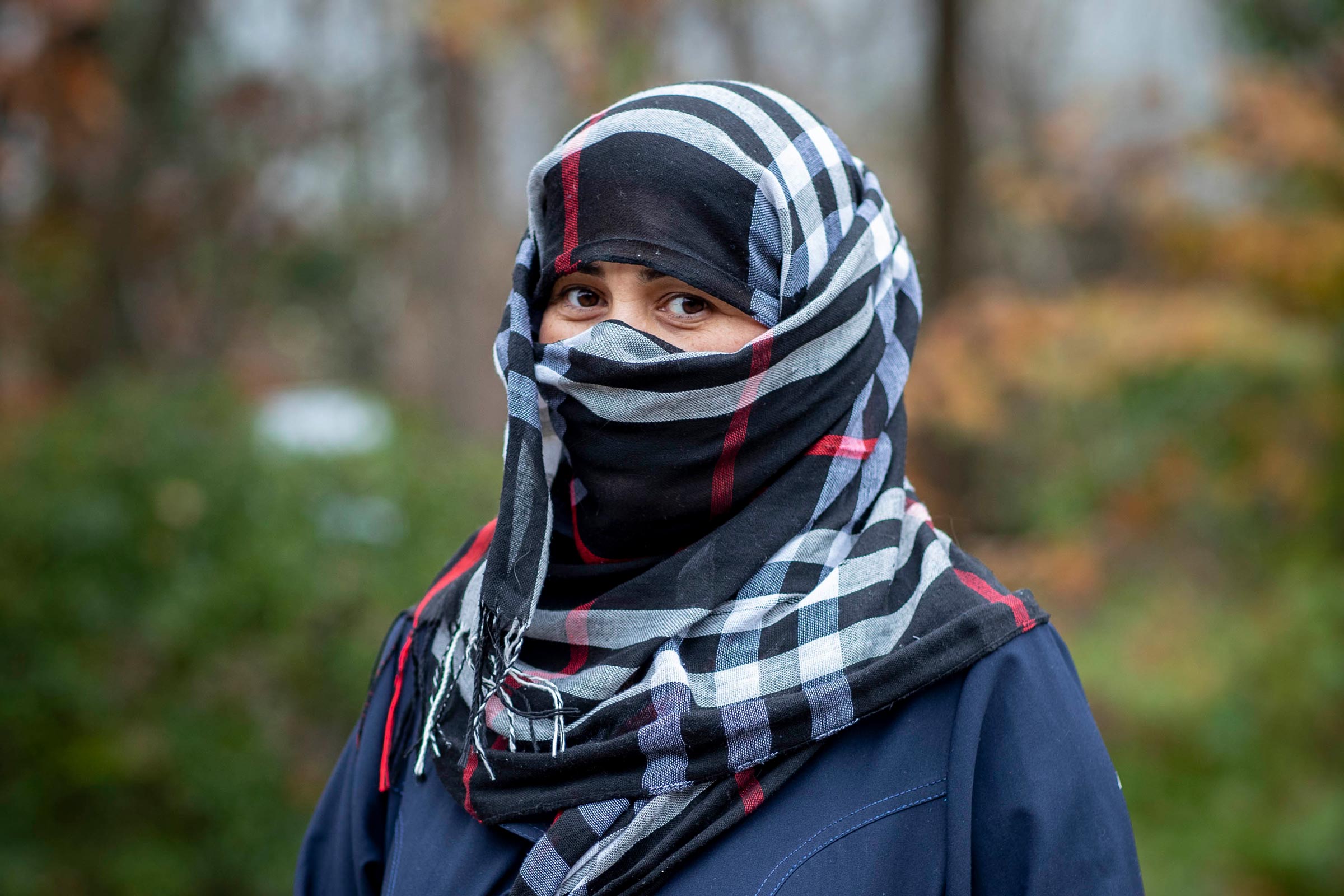 In addition to caring for her six children, Saleha has found another way to contribute to the household. She has returned to her expertise as a tailor and is now part of an endeavor called The Super Sewing Shop.
She is one of about a dozen Afghan women who are working with the outfit, which was launched by Gwendolyn Cassady, a community activist who holds two degrees from the University of Virginia.
The idea is simple. Cassady takes donations of sewing supplies, fabrics and clothing and distributes them among the women. They, in turn, return to their homes and "up-cycle" the pieces, embellishing things like jeans and sweaters with tassels and lace trim.
The women are hoping Cyber Monday will juice their sales and help them contribute to household costs like food and rent.
The Super Sewing Shop
The Afghan women's touchpoint with Cassady is at a commercial space the UVA alumna rents in the Woolen Mills area of Charlottesville. The room is packed floor to ceiling with containers of donated clothing, fabric and thread, the first donation of which came from the Earlysville Exchange thrift store in April.
On Nov. 12, Cassady invited the sewers to choose from among hundreds of fabric swatches recently donated to The Super Sewing Shop by Maria Vazguez-Amaral, the director of operations for the Medical Simulation Center in UVA's School of Medicine. The colorful choices ranged from beautiful toile cotton pieces to intricate, deeply hued wool samples.