The last time Sarah Drew appeared on stage at the University of Virginia, she played the female lead role of Elise in a production of Molière's "The Miser" in the Culbreth Theater, which seats about 520 people.
On May 20, the acclaimed actress figures to entertain a much larger audience as the featured speaker at UVA's Valedictory Exercises, to be held on the University's historic Lawn as part of Finals Weekend for the Class of 2016.
Drew, who earned a bachelor's degree in drama from UVA in 2002, plays Dr. April Kepner on ABC's hit hospital drama, "Grey's Anatomy." A versatile performer, she earned her big break while a fourth-year student and has since appeared on stage, the silver screen and television.
Drew said she was "stunned and speechless" to be invited back to Grounds to address the graduates.
"I kept looking at the words on the page and shaking my head, saying, 'Surely they've made a mistake,'" she said. "It is deeply humbling and I'm so incredibly honored to have been asked to speak to UVA's graduating class this year."
Valedictory Exercises highlight the first day of UVA's three-day Finals Weekend. In addition to Drew's address, the 3 p.m. ceremony also will include the presentation of various awards and the bestowing of the class gift, as well as remarks from the class president and trustees and UVA President Teresa A. Sullivan.
Jasmine Chiu, who chairs the Fourth-Year Class's Graduation Committee, said the group was seeking someone "inspiring, driven and relatable."
"We wanted someone who understands UVA and the unique school culture, and was able to apply experiences from the University to a professional career," Chiu said. "Our discussion led us straight to Sarah Drew.
"She has walked the brick of McCormick Road and understands everything from the impeccable taste of Bodo's Bagels to the beauty of the Rotunda when the sun sets. We are inspired by her accomplishments as an actress, but more importantly, we admire the way she has remained true to herself and demonstrated how to protect what is important to her."
Drew's big break came in the summer before her fourth year. A Long Island native, she was participating in a musical theater master class during a summer program in New York City when she was spotted by a casting director who invited her to audition for the title role in a production of "Romeo and Juliet" to be staged at Princeton's renowned McCarter Theater.
She was initially reluctant to try out, since the play would conflict with the first five weeks of her fall semester. But at the urging of her professors, she won the Juliet role and took her place alongside veteran Broadway actors directed by the McCarter's artistic director, Emily Mann, one of America's leading playwrights and directors.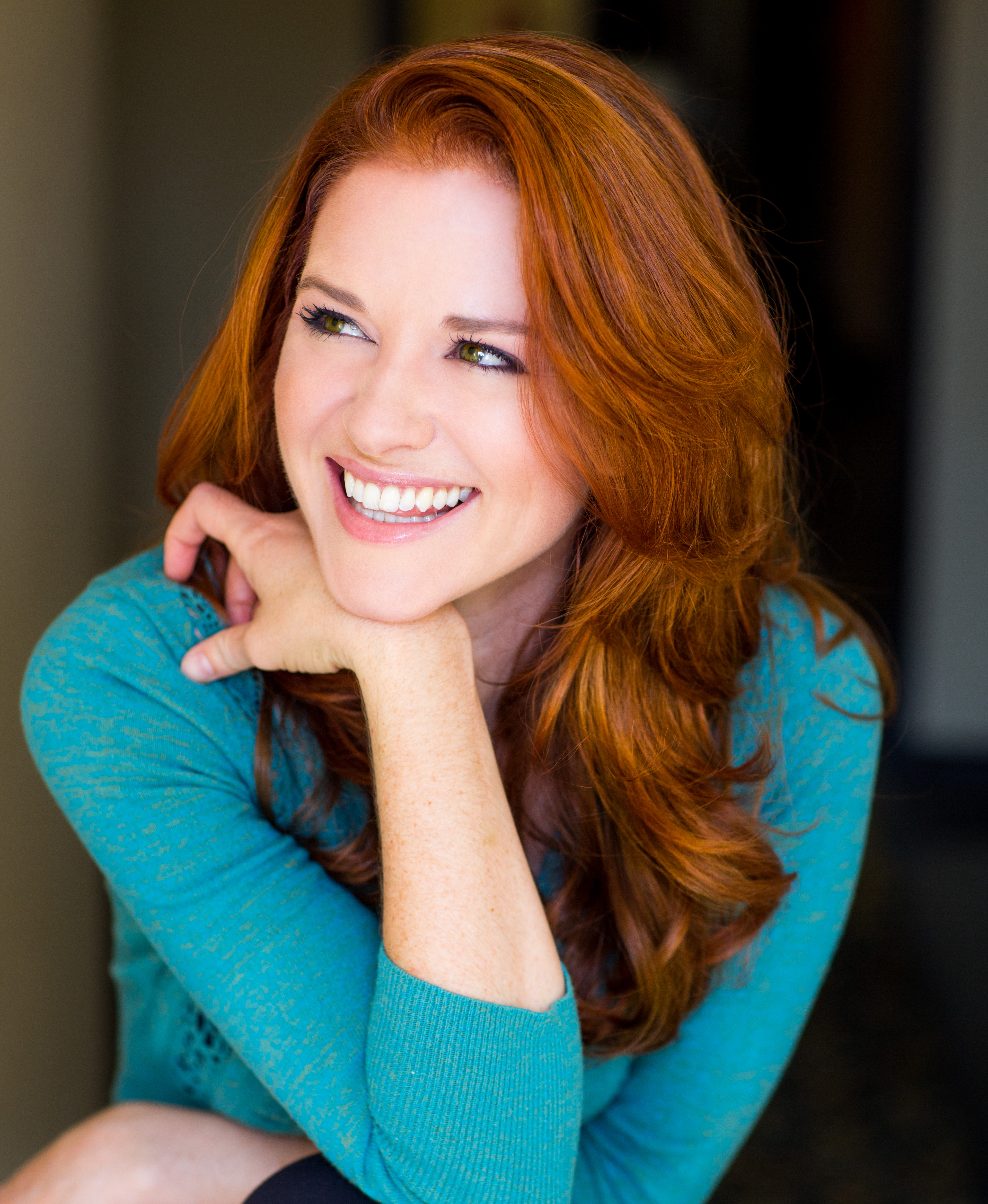 Sarah Drew first earned acclaim for her starring role in "Romeo and Juliet" while still a fourth-year student, and has since gone on to a successful acting career.

The New York Times raved, "Juliet, played by Sarah Drew, [was] petulant, giddy, incorrigibly girlish, willful and completely enchanting in a never-to-be-forgotten balcony scene. Ms. Drew's exploration of a teen-ager's heart and her awakening to desire are defining, and from now on, indelible aspects of Juliet."
Drew credits several UVA drama professors with setting the stage for that breakout performance. Richard Warner coached her for the audition; he "knows how to speak my language and was able to help me use imagery to access very real and visceral emotions. He created a safe space to help me explore my gift, and I still use his training every day on set."
Kate Burke taught Drew in a "voice for Shakespeare" course. "Something clicked in my brain, and Shakespeare's language burst wide open for me," Drew recalled. "I have Kate to thank for unlocking that door."
Finally, Betsy Tucker directed Drew in her first major UVA production, Tom Stoppard's "Arcadia."
"She taught me how to use complicated language and ground it all in authenticity and simplicity," Drew said. "She never coddled me, but always pushed me to work harder and try new things. She was also very careful not to 'overtrain' me. She pointed the way to truth and let me fumble my way through it."
Months after graduation, Drew was onstage in a Broadway production of "Vincent in Brixton," which soon was followed by her first TV role, a two-year stint on the popular WB series, "Everwood."
She had guest-starring roles in several other series, including "Mad Men," "Glee" and "Medium," and starred in the Hallmark Hall of Fame movie "Front of the Class" before joining the cast of "Grey's Anatomy," now in its 12th season.
She also has appeared in feature films, including "Radio," "American Pastime" and most recently, starred in the TriStar Pictures family comedy, "moms' night out."
Drew and her husband, Peter (married in 2002 at the UVA Chapel) reside in Los Angeles with their children, Micah, 4, and Hannah, 1.
The speakers for the Finals Weekend graduation ceremonies have previously been announced. Former U.S. Poet Laureate Rita Dove, Commonwealth Professor of English at UVA, will address graduates of the College and Graduate School of Arts & Sciences on Saturday, May 21. School of Law Dean Paul Mahoney will speak to the graduates of the University's other 10 schools on Sunday, May 22. Both ceremonies will be held at 10 a.m. on the Lawn, weather permitting.
Article Information
February 12, 2016
/content/alumna-sarah-drew-star-greys-anatomy-speak-valedictory-exercises