"A time comes when silence is betrayal," the Rev. Dr. Martin Luther King Jr. said in 1967, speaking out against the war in Vietnam.
Those words serve as the theme for the 2017 Community MLK Celebration. More than 15 events at the University of Virginia and in Charlottesville between Jan. 16 and Jan. 30 – from films and music to national speakers on issues of social justice and equality – will explore the concept of "Silence as Betrayal."
Anita Hill, University Professor of Social Policy, Law and Women's Studies at Brandeis University, will be the keynote speaker on Jan. 26. A leader in both the civil rights and women's rights movements, Hill is an expert on the complex and often challenging issues of race, gender and workplace discrimination in America. She will speak on "Reimagining Equality: Inclusive Communities in Post-Obama America."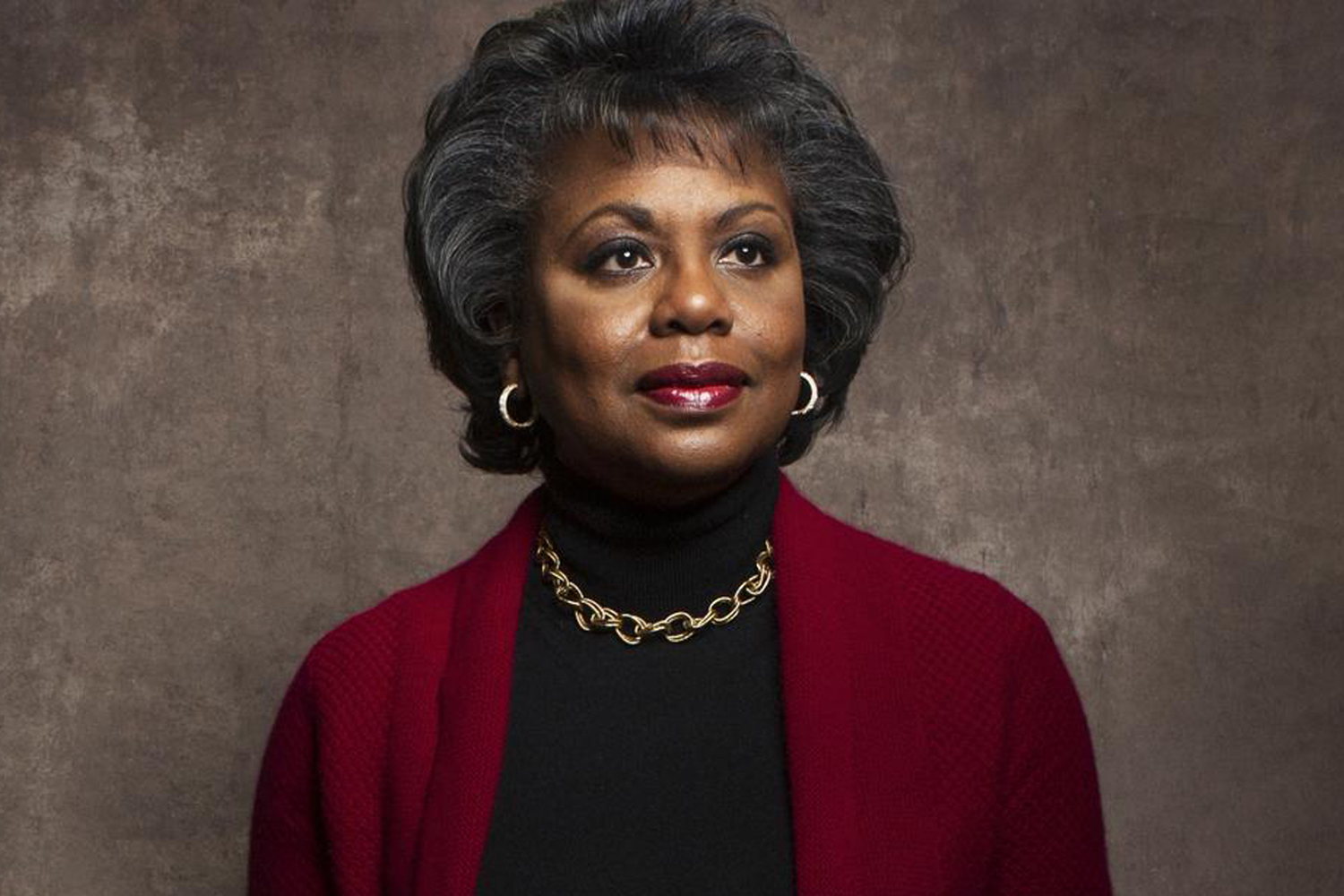 Hill's keynote speech on Jan. 26 at 6:30 p.m. at the Paramount Theater, which includes a 5:30 p.m. reception, required reserving free tickets and is sold out. The day of the event, however, any unclaimed tickets will be released at 6:20 p.m. at the door to people in the standby line. A book signing will follow her talk.
In 1991, Hill made sexual harassment in the workplace a national issue when she testified that Supreme Court Justice nominee Clarence Thomas had sexually harassed her when she worked for him. Thomas, who denied any wrongdoing, was confirmed by the Senate and continues to serve on the court. Among several publications, Hill published her autobiography in 1998 and another book in 2011, "Reimagining Equality: Stories of Gender, Race and Finding Home."
The 2014 documentary, "Anita: Speaking Truth to Power," will be screened Jan. 22 at 1 p.m. at the Newcomb Hall Theater. Directed by Academy Award-winning filmmaker Freida Mock, the film details Hill's legacy and provides a rare glimpse into her private life and career.
"In these times when inequality, gender inequities, sexual harassment and assault continue, we couldn't ask for a more pertinent speaker," Dr. Marcus L. Martin, UVA's vice president and chief officer for diversity and equity, said. "Unfortunately, silent betrayal persists today when we choose not to speak out or to act against various social injustices."
Martin's office annually partners with dozens of other UVA entities and local organizations to present a range of compelling programs for the community.
Along with the annual community gathering, to be held Jan. 22 at 5 p.m. in the Covenant Church, other highlights of the MLK celebration include the following. (For the complete schedule, click here.)
Maurice Wallace, English professor and associate director of UVA's Carter G. Woodson Institute of African-American & African Studies, will explore the sonic force of King's speech-making. After a 6 p.m. reception, his Jan. 17 talk will begin at 6:30 p.m. at the Jefferson School African American Heritage Center, 233 4th Street NW, second floor.
While cooking up samples of his signature Afro-vegan cuisine, Bryant Terry, a 2015 James Beard Foundation Leadership Award-winning chef, educator and author, will share his insights on providing healthy food choices for all. His presentation will be Jan. 18 at 7:30 p.m. in the Jefferson School African American Heritage Center.

A public forum on planning UVA's memorial to enslaved laborers is scheduled for Jan. 23 from 6 to 8 p.m. in the Jefferson School African American Heritage Center. Attendees will meet the design team, learn more about the decision-making process for the memorial and have a chance to offer their own ideas and feedback.
Dahlia Lithwick, a Slate senior editor who covers the U.S. Supreme Court, will give an overview of the biggest changes that might occur in the court this year and what it will mean for justice, social justice and individual rights in the near future. She will speak Jan. 24, 7 p.m., at Zehmer Hall.
Dalia Mogahed, director of research at the Institute for Social Policy and Understanding in Washington, D.C., will give a speech, "Islamaphobia? A Threat to All," on Jan. 27 at 6 p.m. in Newcomb Hall's South Meeting Room, third floor. She has testified before the U.S. Senate Committee on Foreign Relations about U.S. engagement with Muslim communities and served on President Obama's Advisory Council on Faith-Based and Neighborhood Partnerships in 2009.

"#Words&ImagesMatter: Whose Words? Which Images?" The 2016 presidential campaign laid open race, class, religion and gender cultural rifts and exposed disconnects between people and one of America's most enduring institutions: the press. A panel will discuss these issues on Jan. 30 at 5 p.m. in the Harrison-Small Special Collections Library auditorium.
Article Information
January 9, 2017
/content/anita-hill-talk-highlights-annual-martin-luther-king-celebration-events