Avital Balwit, of Portland, Oregon, a double major in political and social thought and cognitive science at the University of Virginia, has been named the University's 55th recipient of the Rhodes Scholarship.
Balwit, a fourth-year student, is one of 32 students selected from across the country for two years of fully funded study at the University of Oxford in the United Kingdom. Balwit plans to pursue a graduate degree in philosophy.
"As a Rhodes Scholar, I hope to complete a BPhil in Philosophy focusing on existential risks while working with Oxford's Future of Humanity and Global Priorities institutes," said Balwit, who is the G. Bernard Hamilton Family Jefferson Scholar at UVA.
Balwit said she was surprised and grateful to be selected. "I met so many brilliant people in the finalist group and I am inspired to know them," she said. "The whole experience gave me a lot of hope for the future. It allowed me to see so many bright and motivated people who want to spend their lives improving the world."
And she sees Oxford as the perfect venue to pursue her long-range goals.
"Oxford is an ideal place to study my areas of focus: existential risks – catastrophes that could cause the extinction of the human race, and how to avoid them – and global priorities – how to prioritize amongst global problems and means of solving them," she said. "The greatest number of talented researchers in this still-small field, including those who have written foundational work such as Toby Ord, Nick Bostrom, William Macaskill and Hilary Greaves, teach at Oxford, which houses the Future of Humanity Institute and the Global Priorities Institute. I will gain so much from being able to learn under these philosophers, attend seminars, seek research assistantships and meet students working on these topics."
Michael J. Smith, UVA's Sorensen Professor of Political and Social Thought, predicted Balwit will thrive at Oxford.
"Avital is a true intellectual who cares deeply about ideas and their impact on the world," Smith said. "Her interests range beyond a single discipline, yet she approaches all her work with a distinct combination of depth, skepticism and humility. Always superbly prepared, she raised the level of all our political and social thought seminars by asking probing questions, and by responding to the comments of others in ways that deepened everyone's understanding and modeled an intense commitment to intellectual integrity.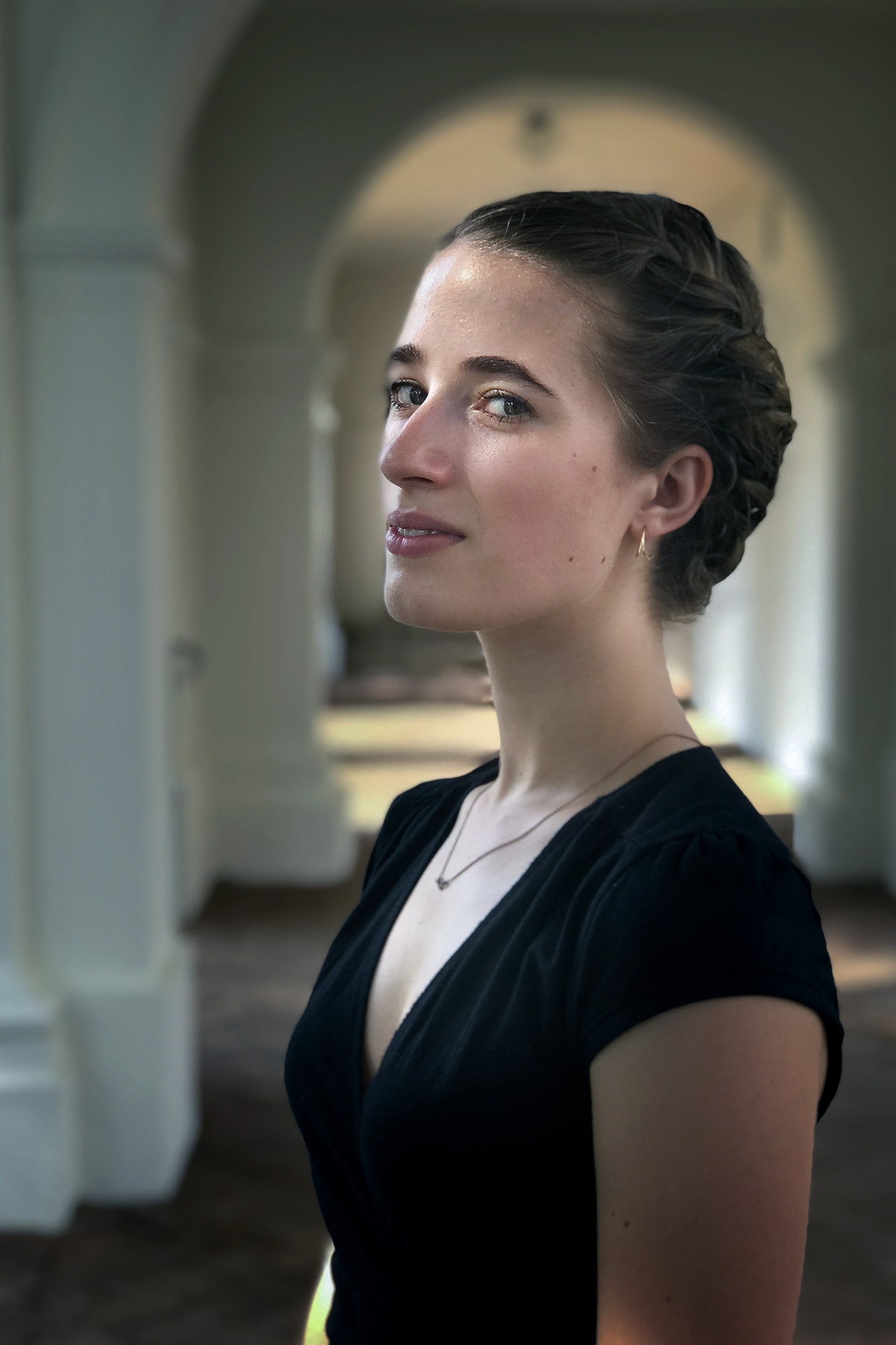 "I firmly believe that we can build a more collaborative world order that places an explicit value on the long-term survival of humanity, and that if we do, the next generations will grow up in a more stable, just and prosperous world." – Avital Balwit
"Avital is the kind of student who reminds us what a privilege it is to teach at a university that supports interdisciplinary inquiry and enables students to undertake original research."
Politics professor Mark Schwartz described Balwit as one of the most impressive undergraduates he had encountered in his time at UVA.
"As a first-year student, she talked her way into a fourth-year seminar by showing she already understood most of the big class themes," he said. "She did graduate student-quality work in a direct readings class I did with her. And she is one of the relatively rare people who is combining science and humanities majors."
Economics professor Anton Korinek said Balwit is very interested in working on the implications of advanced artificial intelligence for the future of humanity and how these advances could be a benefit to humanity, unlocking vast increases in prosperity, knowledge and potential for human flourishing – or how advanced artificial intelligence could be catastrophic, causing mass unemployment and destroying the livelihood of the majority of humans.
"Avital exemplifies the best in our students," Korinek said. "She is curious about a wide range of questions that span many academic disciplines, willing to put in the hard work required to make progress, and passionate to use her gifts to contribute to the greater good."
"I am honored to have gotten to know Avital over the course of this application process," said Andrus G. Ashoo, director of UVA's Office of Citizen Scholar Development. "She is among the most joyful people I have been around in the last nine months. Even while taking constituent calls for her U.S. senator in Oregon for the last several months, she had the ability to patiently recast visions of the future with a healthy addition of optimism and without the slightest hint of naïveté.
"I have appreciated her humility and curiosity," he added. "No issue is irrelevant to her, from climate change to public safety to attempting a good answer to the question, 'What does the government owe you?' More importantly, no person is irrelevant to her. Avital is dedicated to reimagining a better future and I am hopeful that it will include more people so loving as she. I am proud to know her."
After Oxford, Balwit plans to attend law school and then to work in the U.S. government as a legislative aide.
"Eventually I would like to be a diplomat or elected official," Balwit said. "I want to help my government consider and protect the value of future generations, noncitizens and other species.
"I want to spend my life figuring out how we, as a global community, can prevent catastrophes – specifically, catastrophes that could lead to human extinction, called 'existential risks,'" Balwit said. "I firmly believe that we can build a more collaborative world order that places an explicit value on the long-term survival of humanity, and that if we do, the next generations will grow up in a more stable, just and prosperous world."
Article Information
November 23, 2020
/content/avital-balwit-uvas-55th-rhodes-scholar-seeks-prevent-existential-risk