Austin Schlobohm and Isaac Green figured their athletic careers had come to an end upon graduation from their respective small-town high schools in Wise County. Schlobohm was a member of his golf team; Green played football and baseball and ran track at his.
It had been a good run. As a senior, Schlobohm's Union High School golf team won a state title. Green's Central High School football squad made the playoffs his junior and senior seasons.
Then came a Fourth of July get-together in 2018.
Schlobohm was playing cornhole with his girlfriend and decided, right then and there, to start playing the game more seriously. He began practicing every day, for several hours at a time.
(For the uninitiated, cornhole is a popular leisure-time game that involves tossing beanbags at a sloped target board some distance away, with extra points awarded for landing a bag inside a 6-inch hole.)
After arriving at the University of Virginia's College at Wise, Schlobohm connected with Green, a fellow student and cornhole enthusiast.
A little over a year later, they were playing cornhole in front of a national television audience on ESPNU.
And then they were national champions.
Late last month, Schlobohm, a sophomore, and Green, a senior, won the National Collegiate Cornhole Championship that was held in Myrtle Beach, South Carolina. Schlobohm won the singles championship and teamed with Green to win the doubles title.
"It's been surreal because we're from such a small town," Schlobohm said. "No one would have ever imagined this. It's been crazy."
"To be able to represent this small college on that stage was just like, 'Whoa!'" Green added. "It was pretty awesome."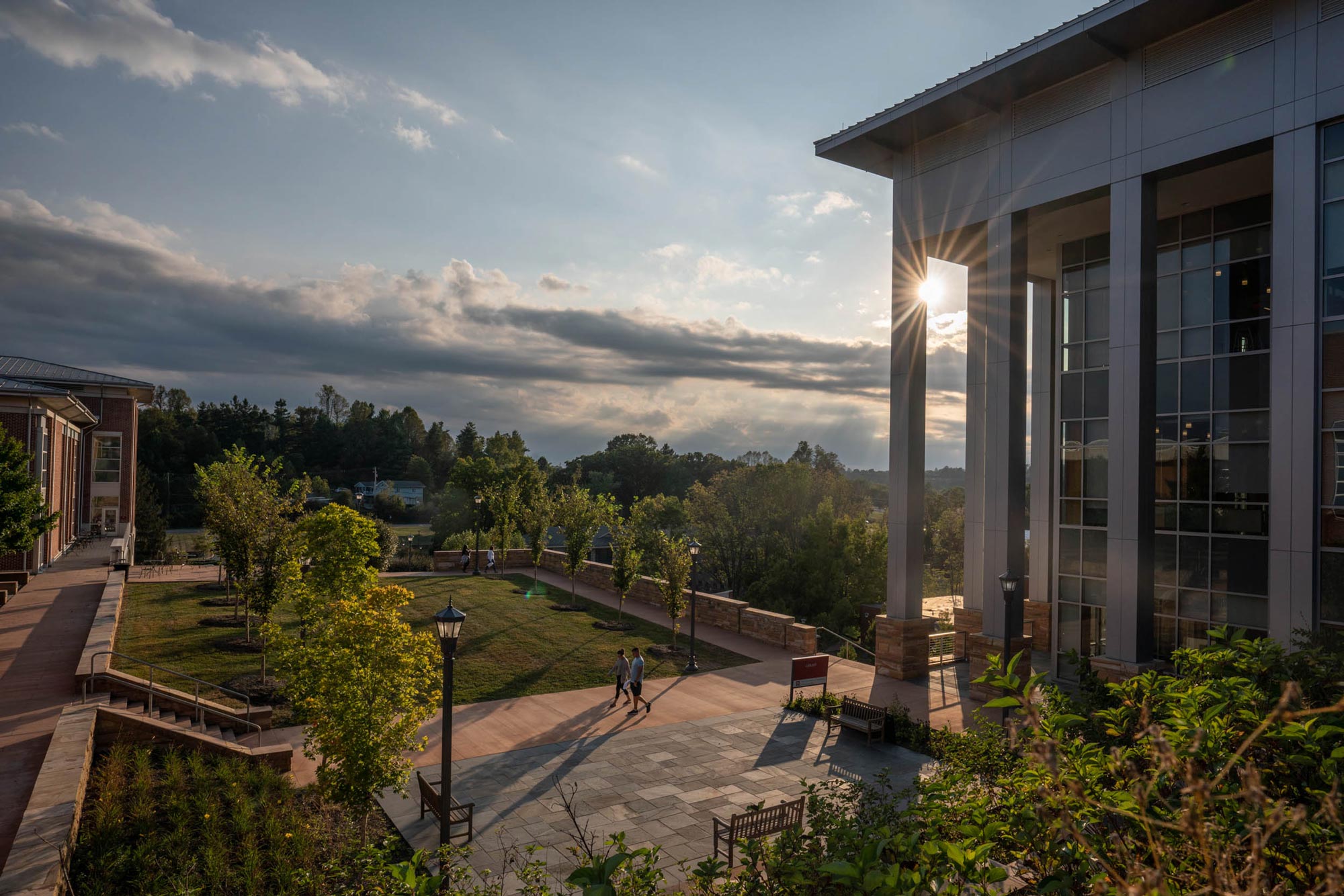 Schlobohm, a sophomore majoring in finance, and Green, a senior majoring in education, said they wouldn't trade their UVA Wise experience for anything.
For their doubles victory, Schlobohm and Green split $4,500 in scholarship money; Schlobohm took home an additional $3,000 for his singles triumph.
After first teaming up in 2018, Schlobohm and Green traveled to competitions around the country in their spare time, entering events in Kentucky, Tennessee and Missouri so that they could play against better players. 
To get to the national championship, Schlobohm and Green had to win a qualifier held at UVA Wise against fellow students.
Shockingly, they lost their very first match. "I had never been that nervous in my entire life," Schlobohm said.
"We were like, 'Whoa, this isn't like us. What's going on?'" Green said. "We were fortunate that it was double-elimination.
"We didn't let it bother us because we play a lot of cornhole. It was like, 'Well, let's just do our thing.' Then we both just got hot at the same time. Once we did, [Schlobohm] hit 16 or 17 in a row. He didn't miss. He went at least two games before he missed."
Surprisingly, the duo said they didn't feel any nerves when they got to Myrtle Beach and were playing on live television.
Schlobohm and Green say having their own fan club helped. A whopping 20 family members and friends made the trip down to cheer them on in the two-day tournament, which was broadcast live on ESPNU, then rebroadcast on ESPN2 the next day.
"We felt like we were representing our hometown, our school and all our friends and family," Green said. "To have them all there was awesome."
One of the family members in attendance was Green's grandfather, Ronnie, a huge cornhole player himself.
"He was more nervous with me being on camera than I was," Green said. "He loves cornhole. He takes it to a whole another level. He could play three or four hours a day for five or six days a week and wouldn't think anything about it."
Green believes he and Schlobohm had an advantage in that their playing styles complemented each other perfectly.
"He can airmail over the top of a bag, and I'm more of a slide guy," he explained, describing different tactical routes to the target hole – directly through the air ("airmail"), or by landing the bag lower on the board and allowing it to slide toward the target. "I can airmail if I have to, but I'd rather slide. I have more of the slide-block style. That's kind of how we played because he just felt more comfortable with the airmail. That was his thing – just boom, pop an airmail."
Schlobohm and Green beat a team from Ohio University in the quarterfinals; a duo from Jacksonville State University in Alabama in the semifinals, and finally a pair from the University of Mount Olive (North Carolina) in the championship round.
Ever since, Schlobohm said he can barely go anywhere in his hometown of Big Stone Gap without someone stopping him.
"A lot of people – I think they're just joking – ask for my autograph," said Schlobohm, with a laugh. "I've had people message me from the around the world telling me how great it was to watch me. … Somebody from New Zealand messaged me. It's been very surreal."
The prize money will come in handy for Schlobohm and Green, both of whom have part-time jobs. Schlobohm works for the Big Stone Gap Department of Parks and Recreation, while Green works for UVA Wise.
Majoring in finance, Schlobohm hopes to become a certified public accountant after he graduates. Green, majoring in education, wants to teach special education and history.
Schlobohm and Green said they are grateful to UVA Wise for sponsoring them in the tournament, and declared they wouldn't trade their overall Wise experience for anything.
"Being from a small town, I've loved it," Schlobohm said.
"It was a no-brainer for me," added Green, who grew up five minutes from the campus. "You get a great education, and with the small class size you become close with your professors. They know you more personally. I've really liked that.
"I love it here. It's been fun. I'll be sad to go."
Article Information
January 10, 2020
/content/best-college-cornhole-players-america-are-pair-uva-wise-students