The Bigger Picture: Cheers at Shift-Change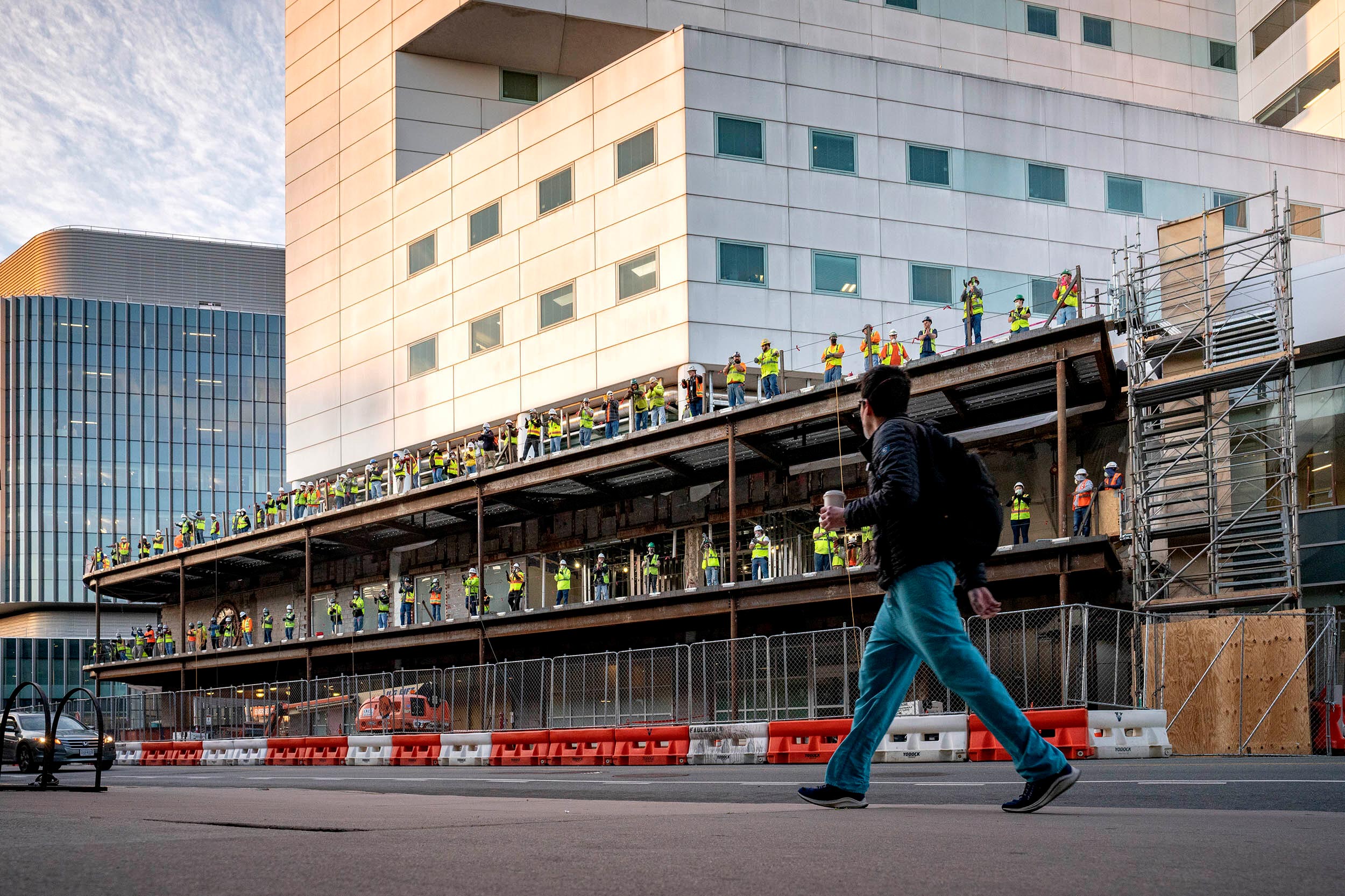 Thursday at 6:30 a.m., construction crews working on the new UVA Health wing lined up to applaud and cheer health care workers on their way into work or leaving their shifts.
The University of Virginia Medical Center was in the fortunate position of having a new expansion nearing completion when the COVID-19 pandemic began. The new 86-bed tower, which had been scheduled for completion in June, is being expedited to provide crucial additional capacity, and some beds are already available.
Like the health care providers and staff entering and leaving UVA Health each day, the construction workers making this project possible have contributed greatly to UVA's fight against COVID-19.
Article Information
https://news.virginia.edu/content/bigger-picture-cheers-shift-change