The Bigger Picture: Keeping Time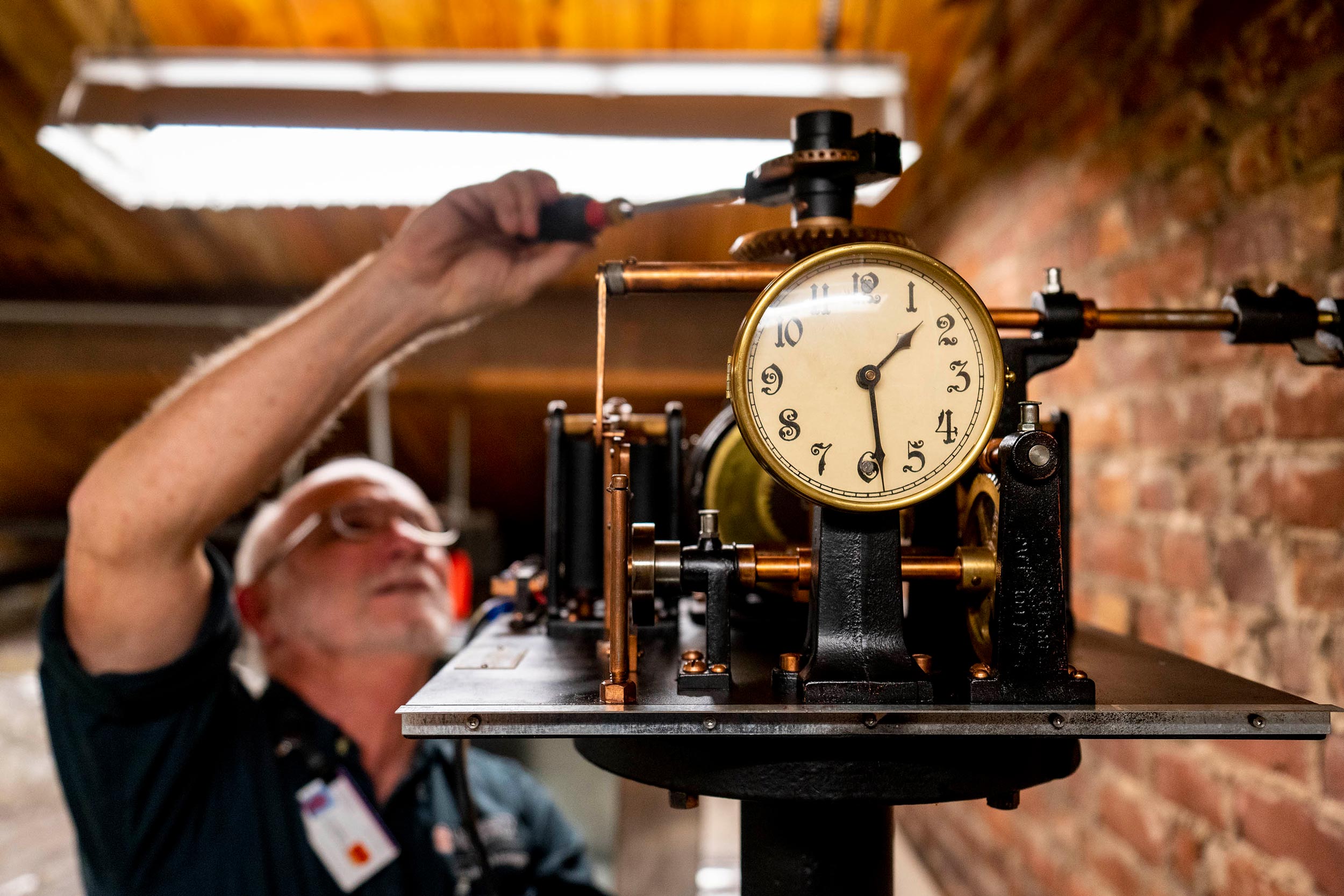 In the attic of Cocke Hall at the University of Virginia, a ladder leads to a small door. On his hands and knees, Dave Roberts, a zone maintenance supervisor for UVA's Division of Facilities Management, crawls around heating ducts and a maze of wooden ceiling timbers to reach one of the most unique tasks in his job: looking after the clock at the rear of Cocke Hall. He is responsible for making sure it stays in working order, adjusting and tweaking the delicate mechanism until the time is accurate, a task that often requires multiple trips through the maze.
The clock was manufactured by the Standard Electric Time Company of Springfield, Massachusetts, and given to the University in the 1920s. It was installed on the rear wall of Cocke Hall so that those attending class in Minor Hall – the first academic building built at the University without a direct line of sight to the Rotunda clock – would know the time.
Article Information
https://news.virginia.edu/content/bigger-picture-keeping-time