Thousands of University of Virginia baseball fans were walking on air, but running on fumes as they entered John Paul Jones Arena on Thursday evening to welcome the national champion Cavaliers back to Charlottesville and celebrate the team's first national title in 129 years of playing baseball.
Most had stayed up late into the night for the third time this week to watch the 'Hoos tangle with Vanderbilt in the College World Series championship round, packing living rooms and local establishments as they endured every twist and turn. Wednesday's 4-2 vanquishing of the defending champion Commodores in the decisive third game – which wrapped up shortly before midnight in Charlottesville – led mostly to social media celebrations.
On Thursday, Cavalier fans came together at JPJ – the celebration was shifted from Davenport Field due to the threat of storms, fitting for a team that had 13 home games moved or canceled due to weather this year – and salute their heroes in person (and perhaps buy some commemorative gear). After screening a celebratory video, Cavalier head coach Brian O'Connor and several players addressed the jubilant crowd, which erupted in chants of "U-V-A! U-V-A!"
The NCAA baseball championship was the first ever for U.Va. and the third of the academic year, alongside those won by the men's tennis and men's soccer teams. It was also the first for an Atlantic Coast Conference school since Wake Forest won it all in 1955. The latest title clinched the 2014-15 Capital One Cup for men's sports, a nationwide competition that awards points to NCAA Division I schools based on their performance in national championship events.
Scenes from the celebration: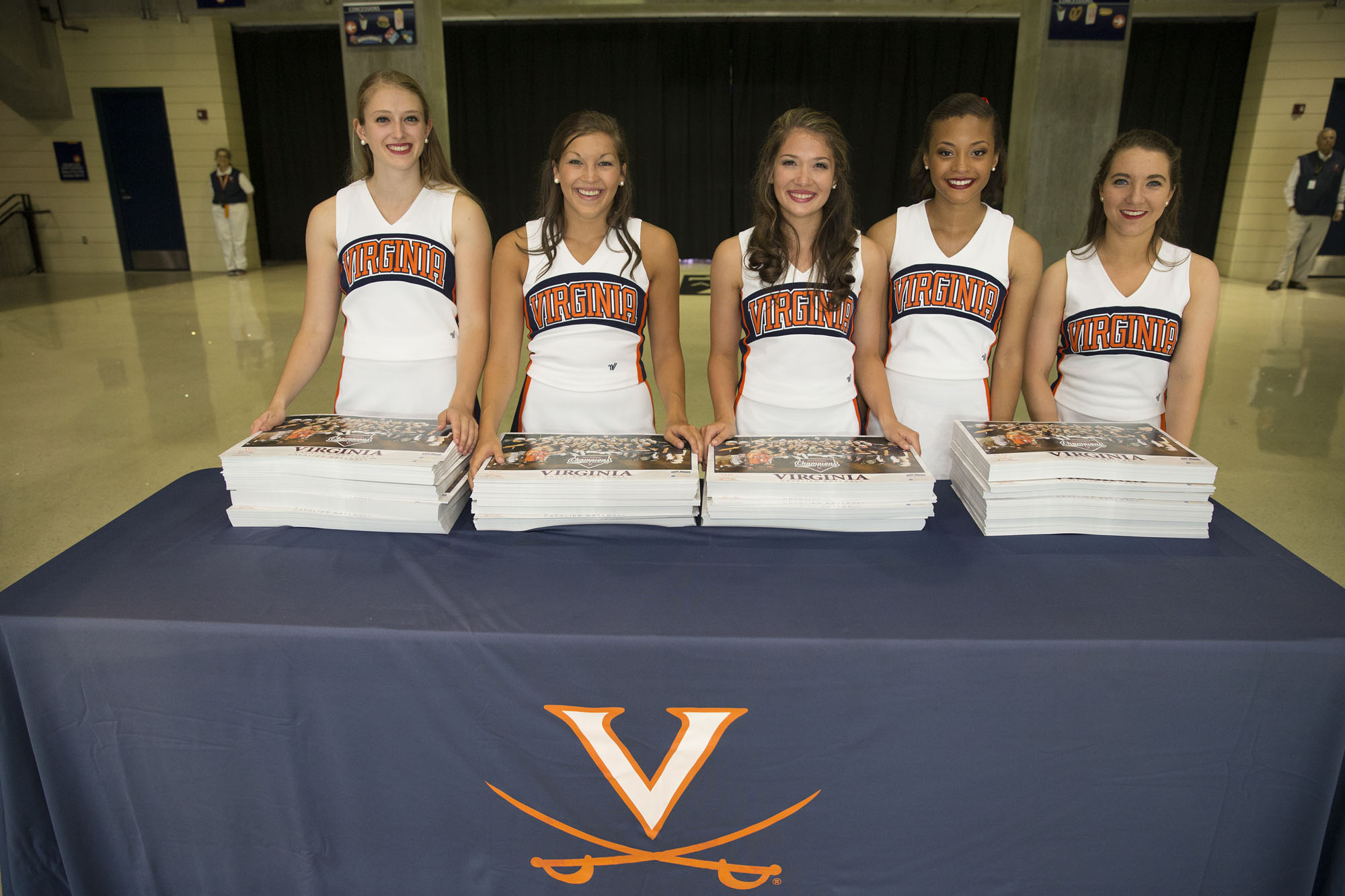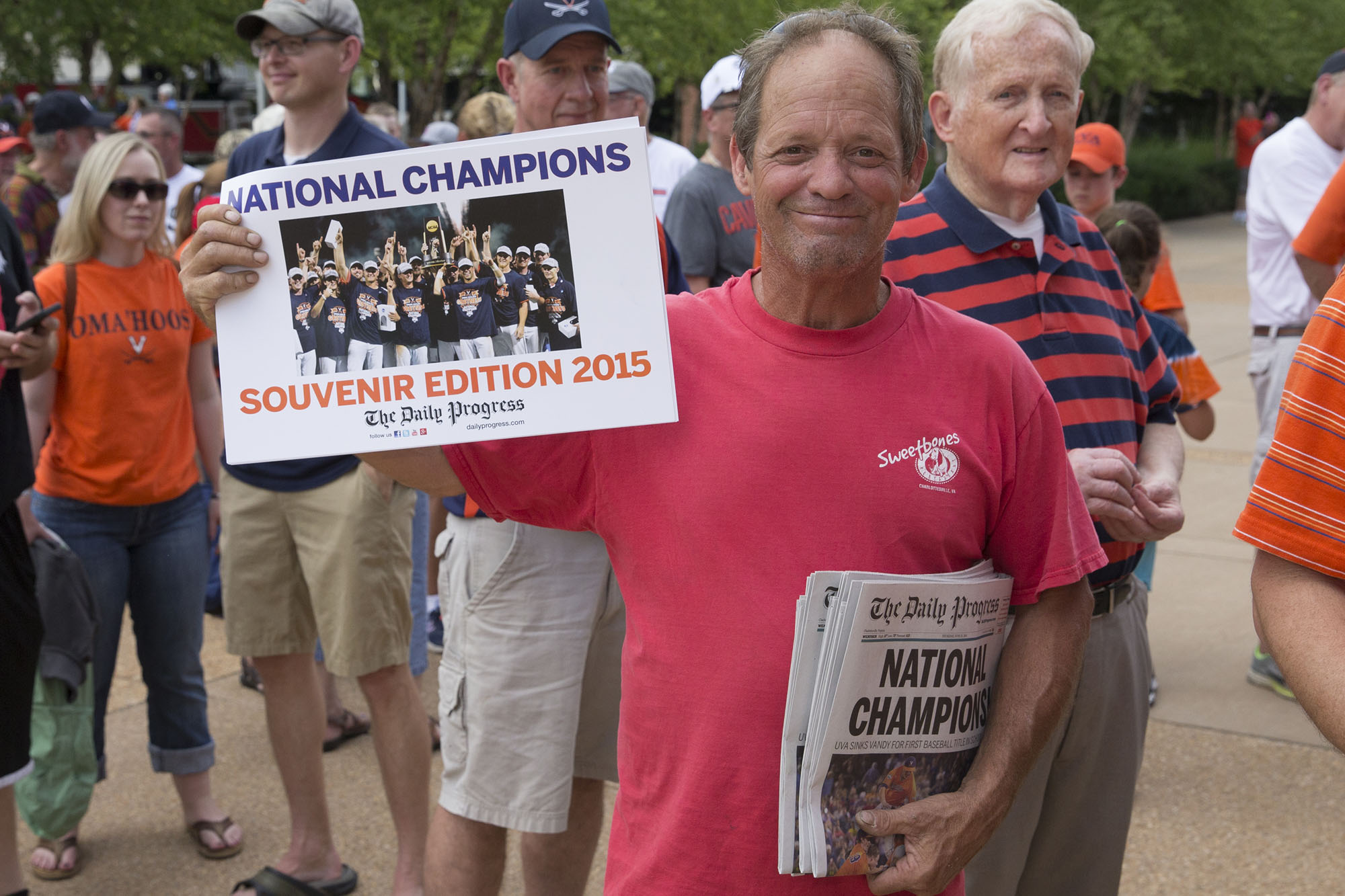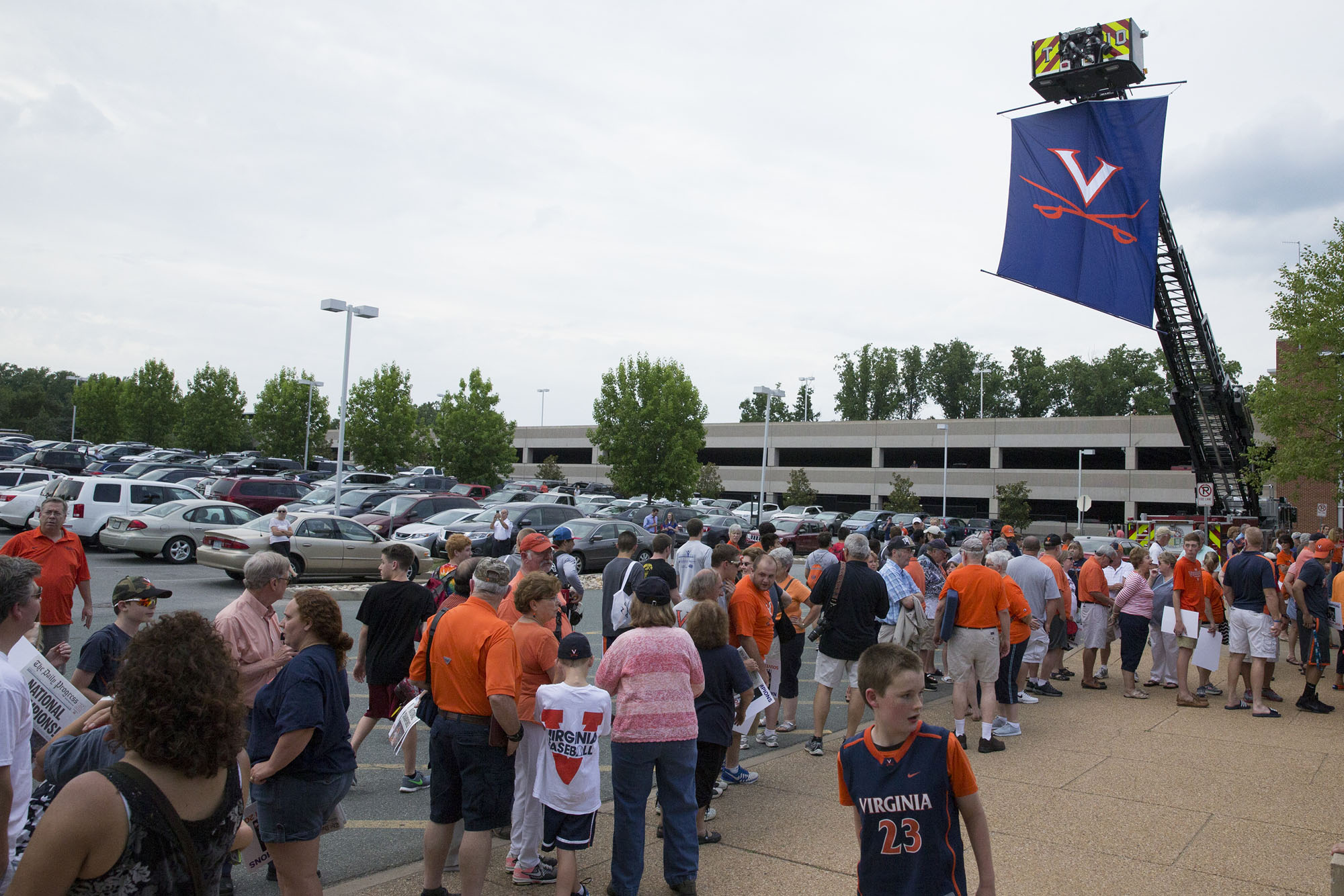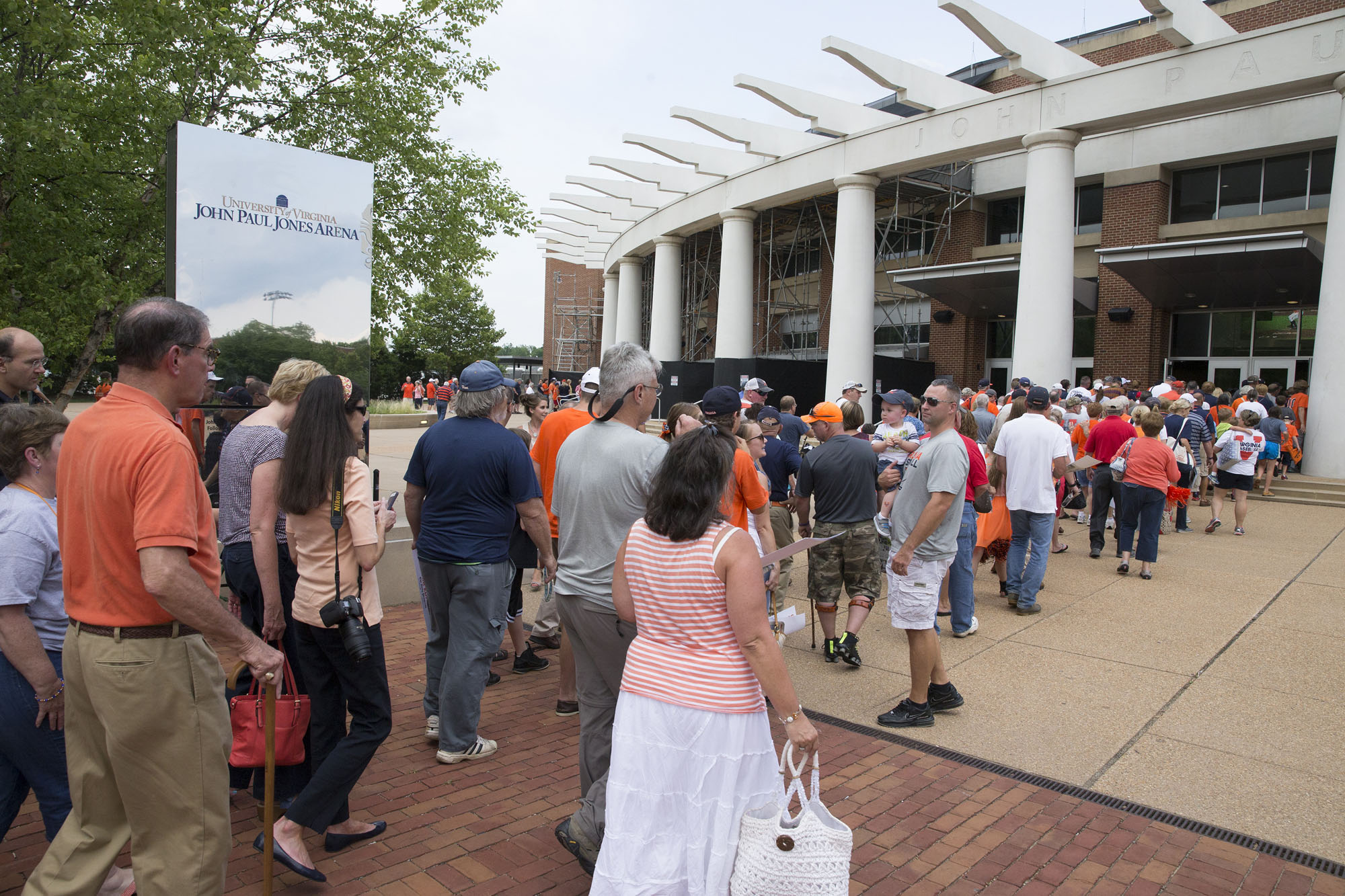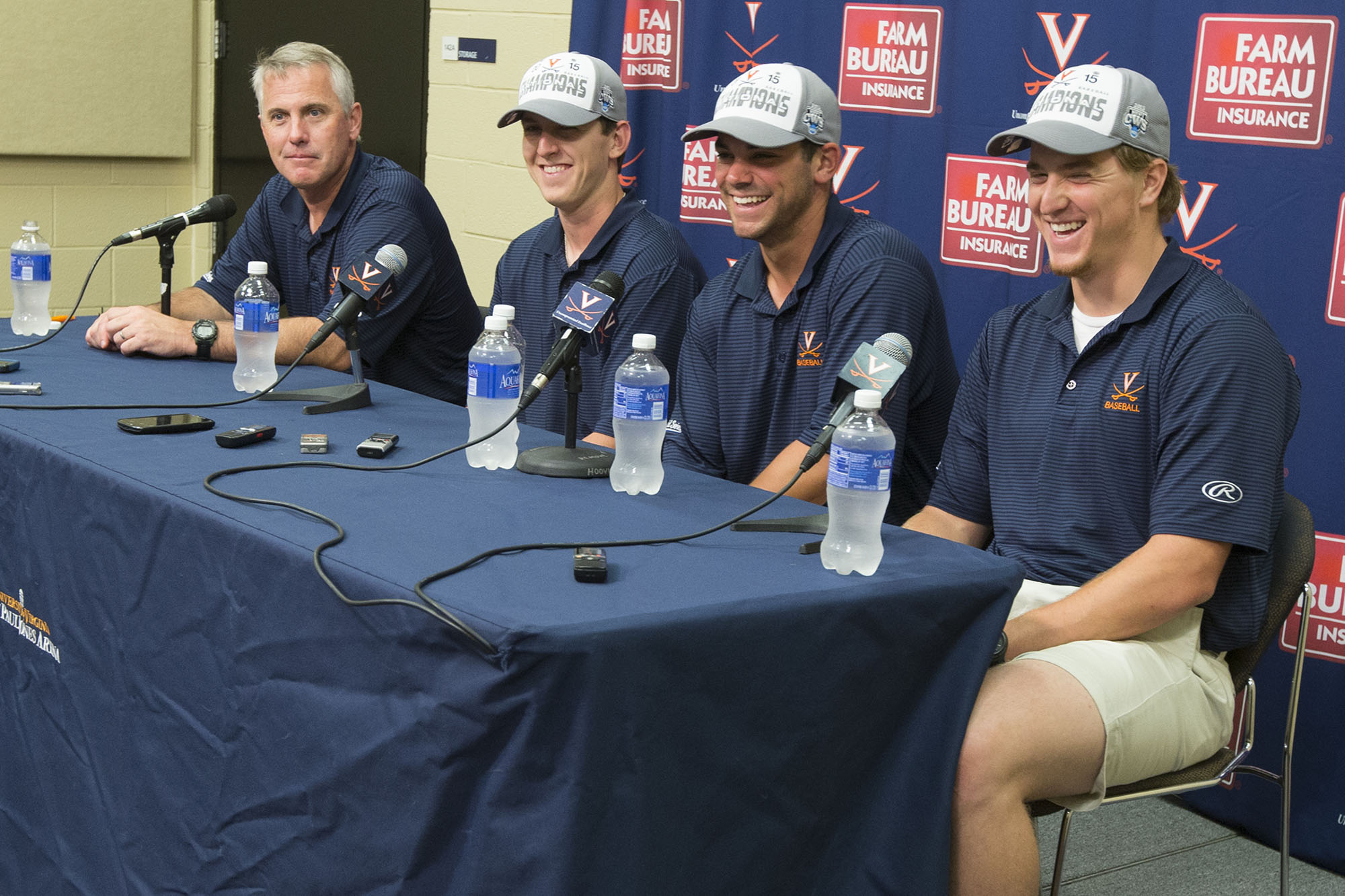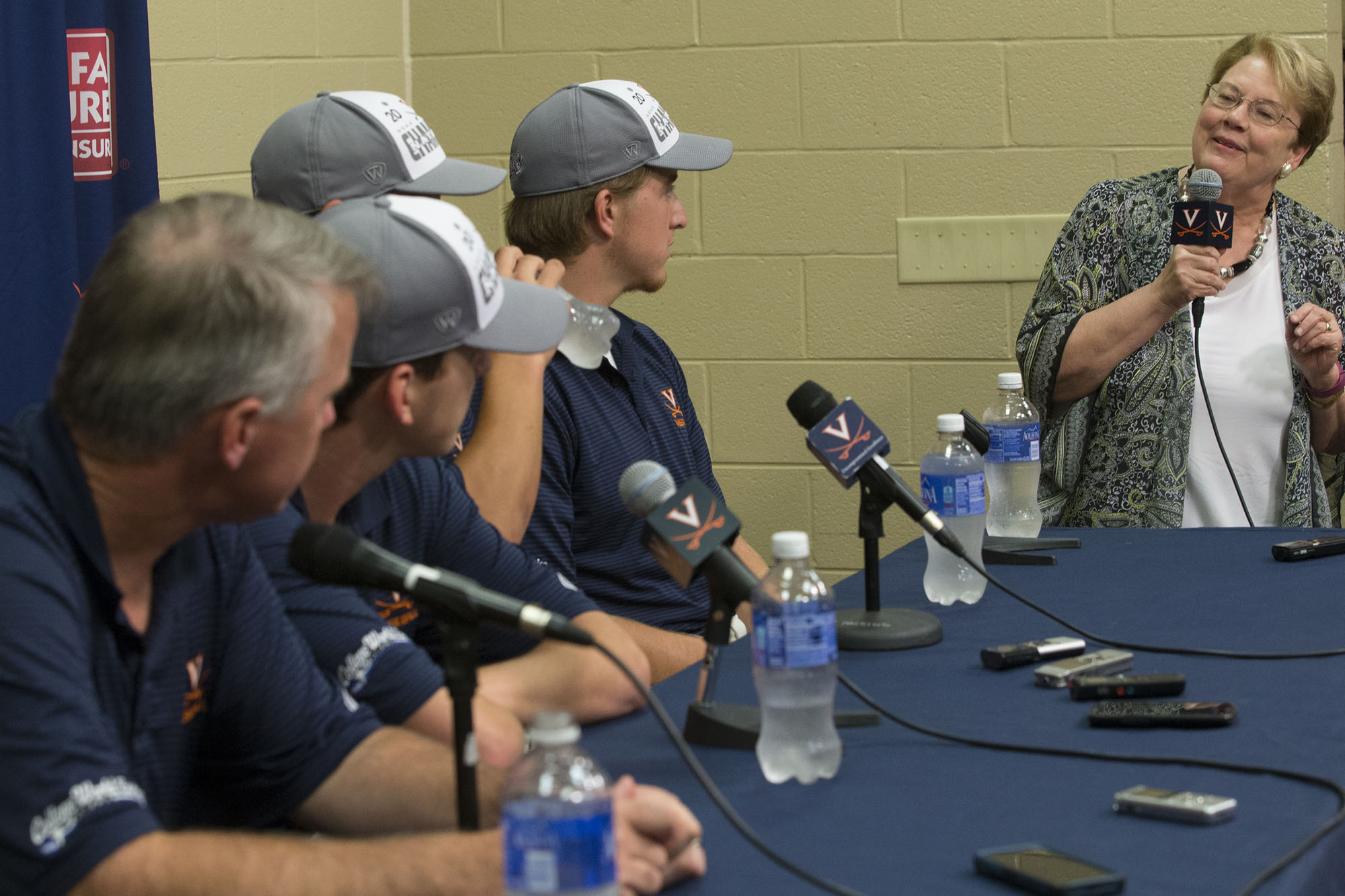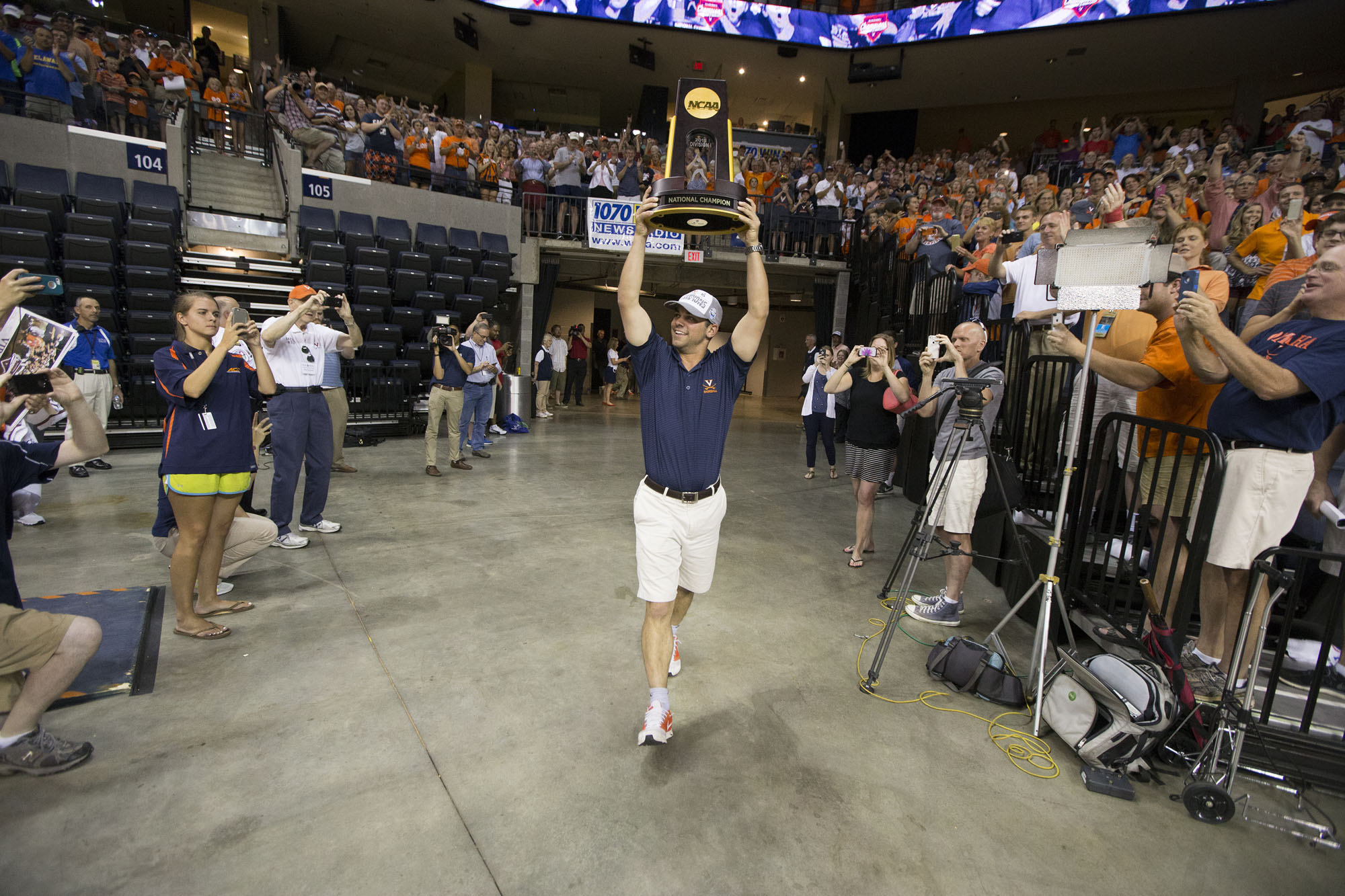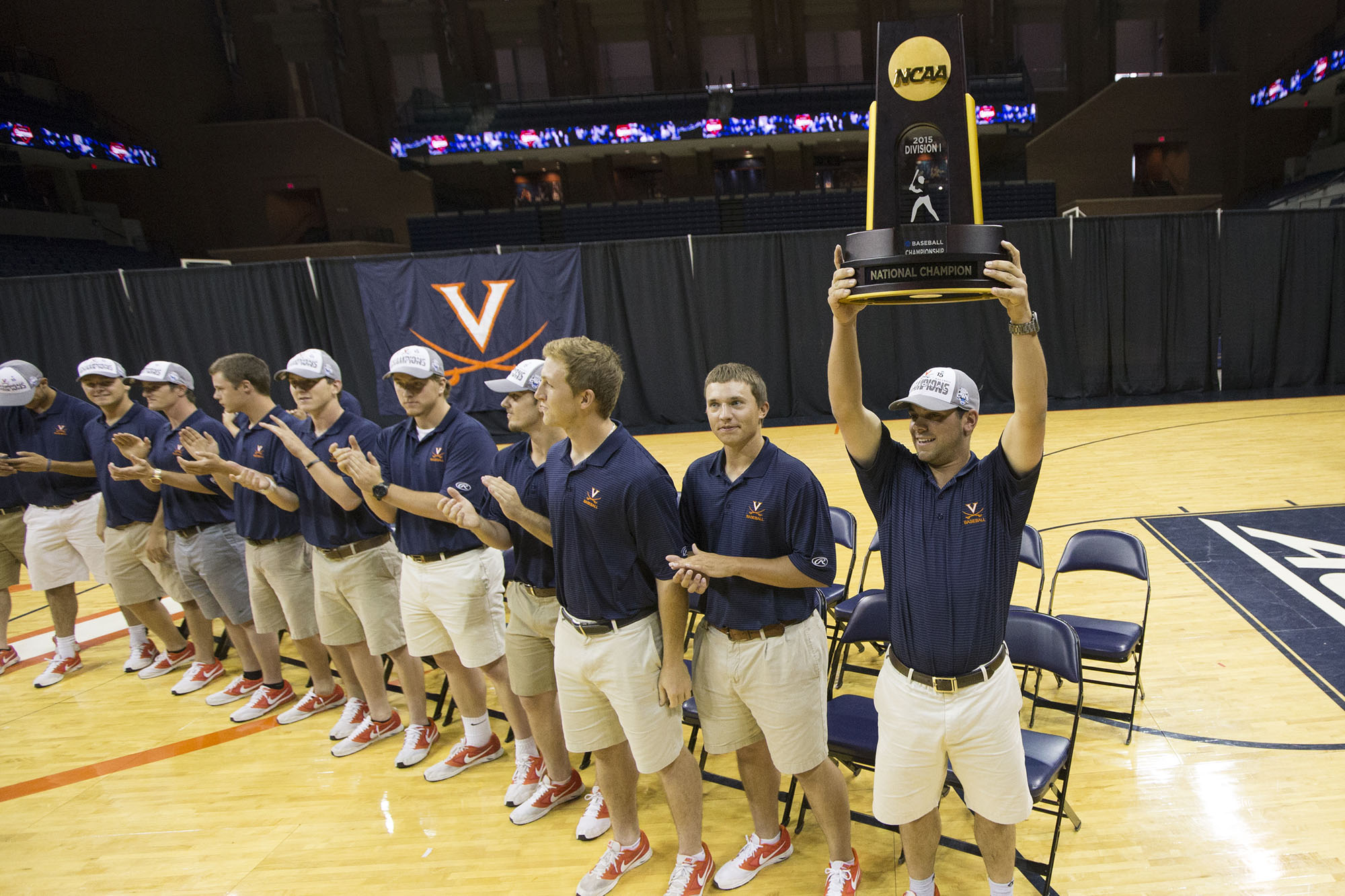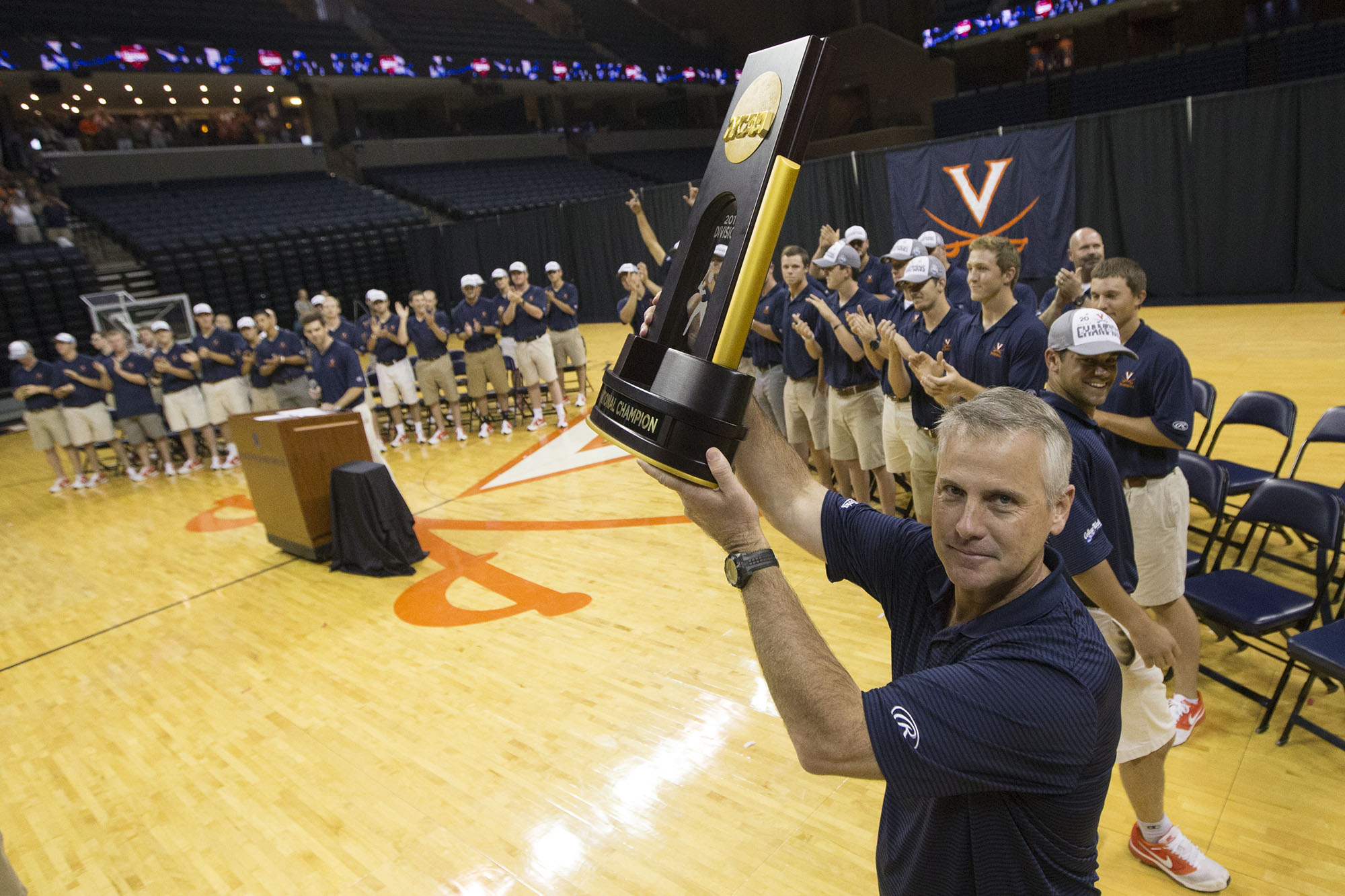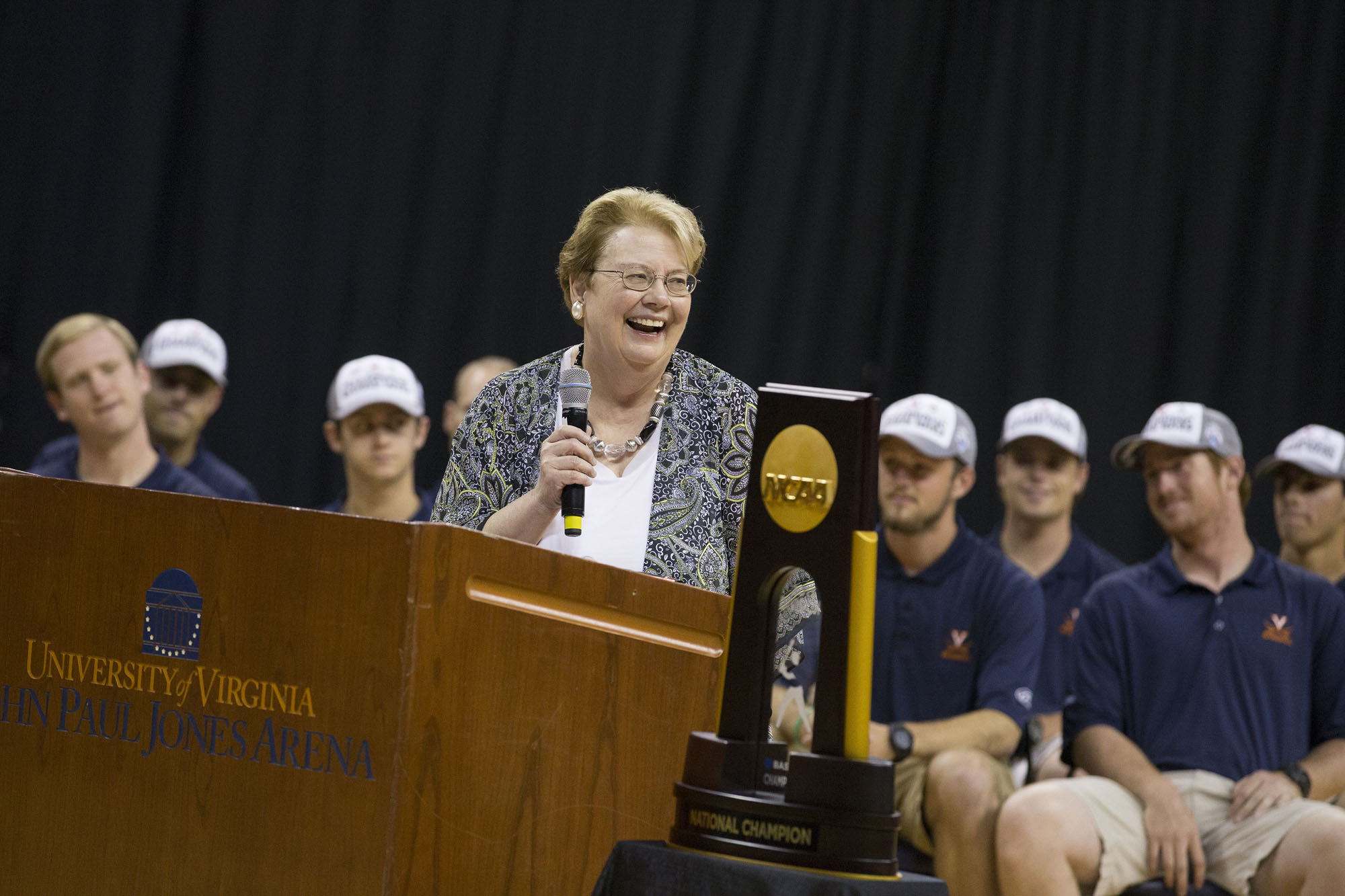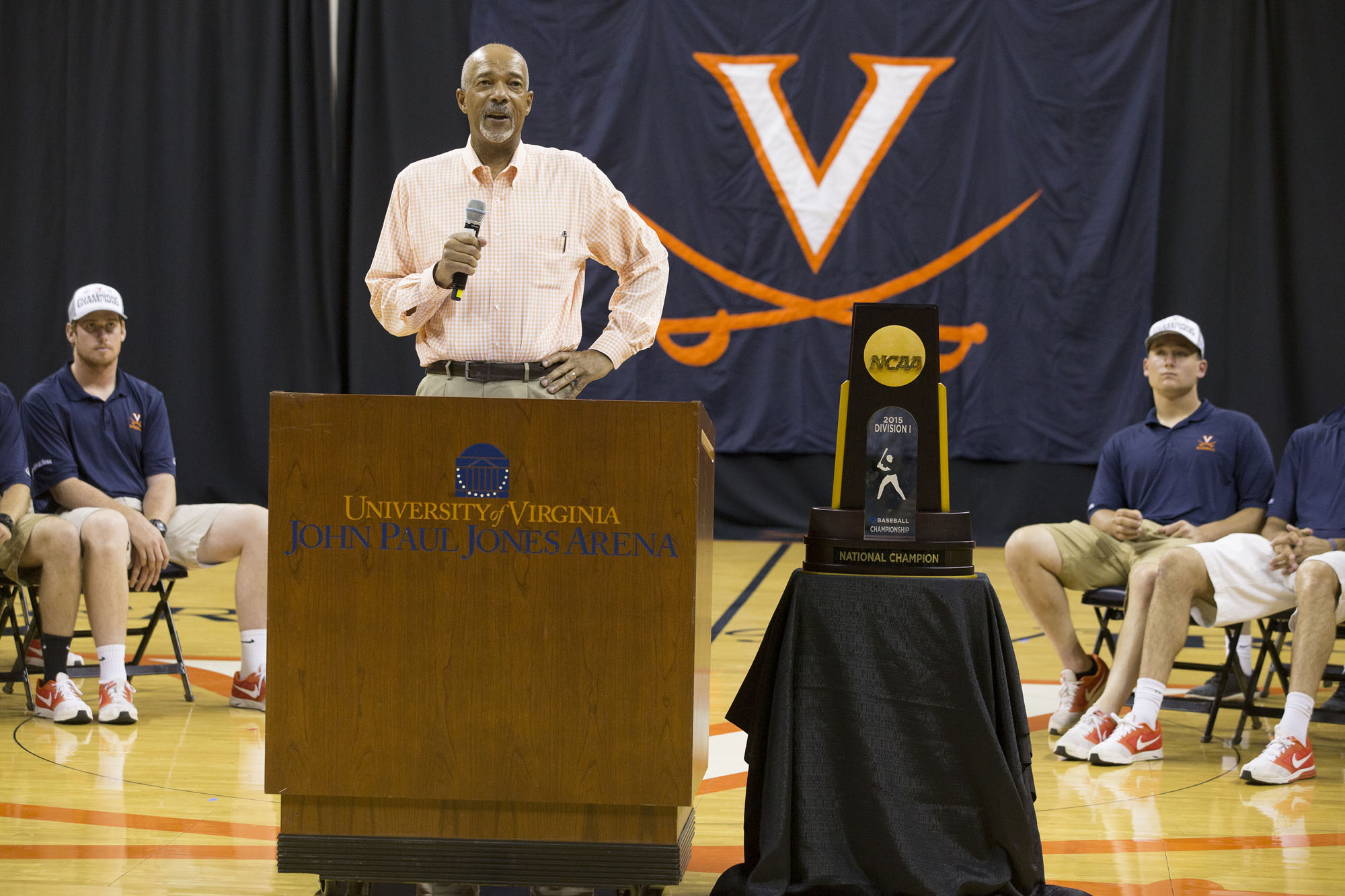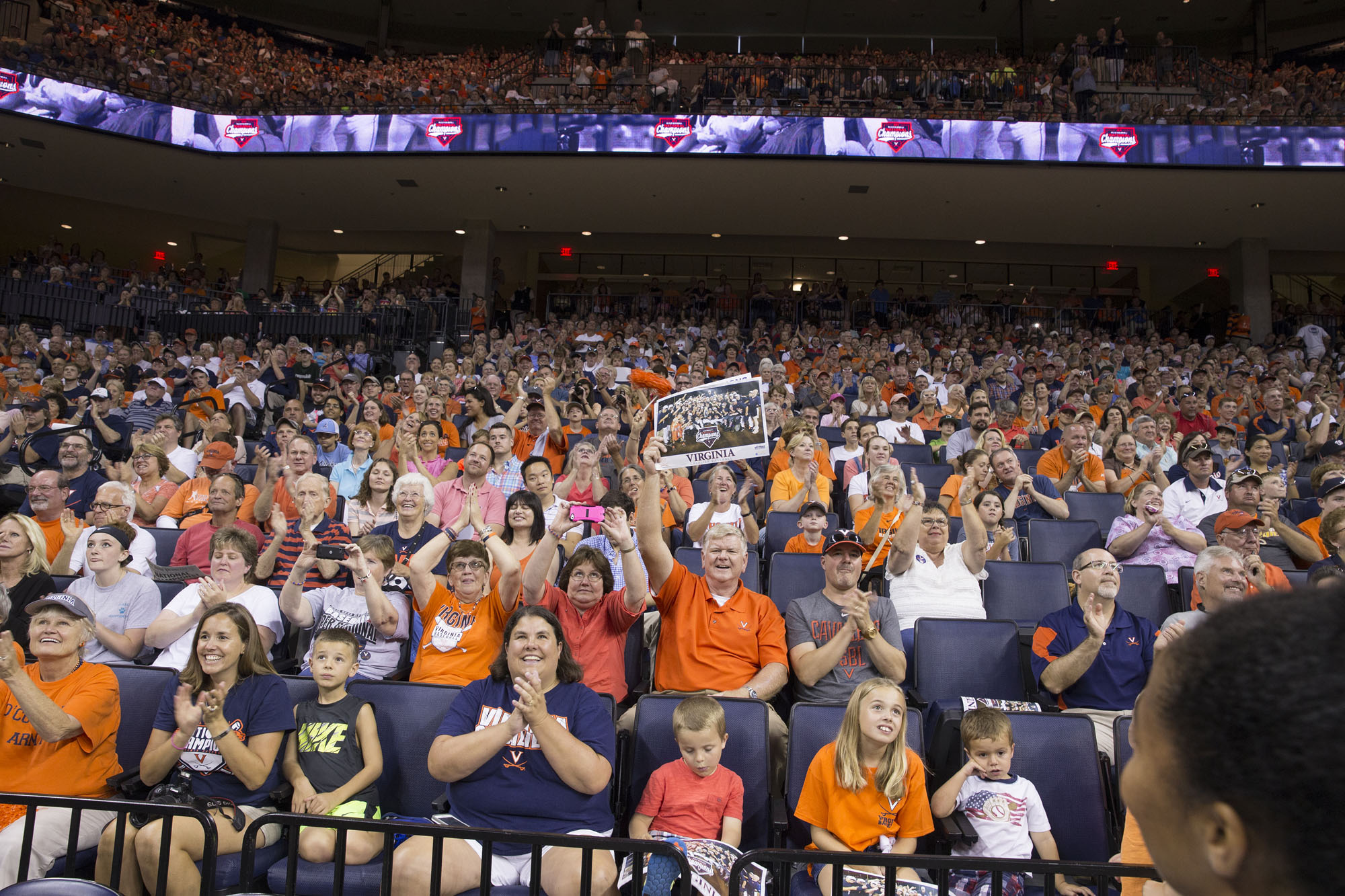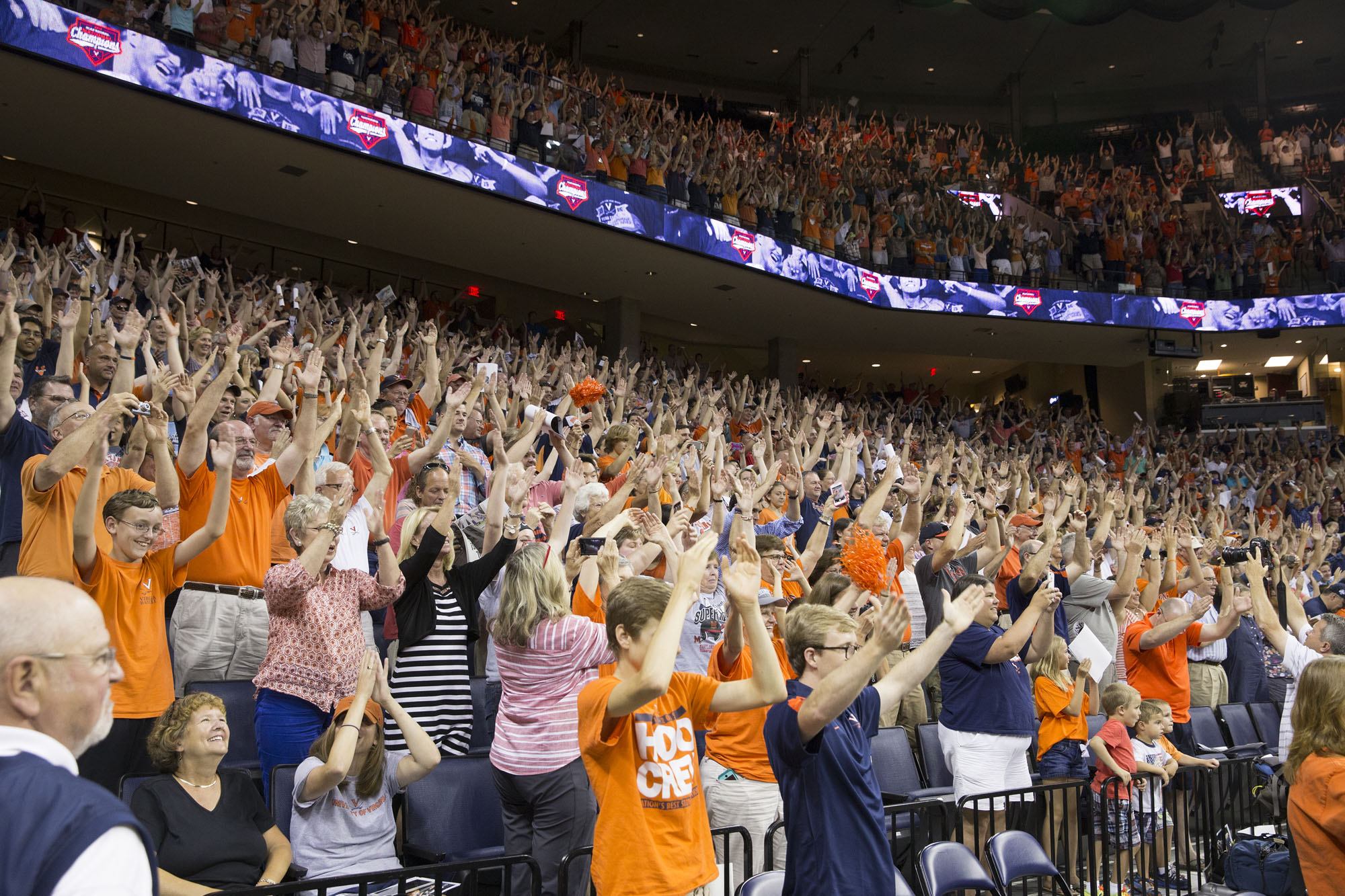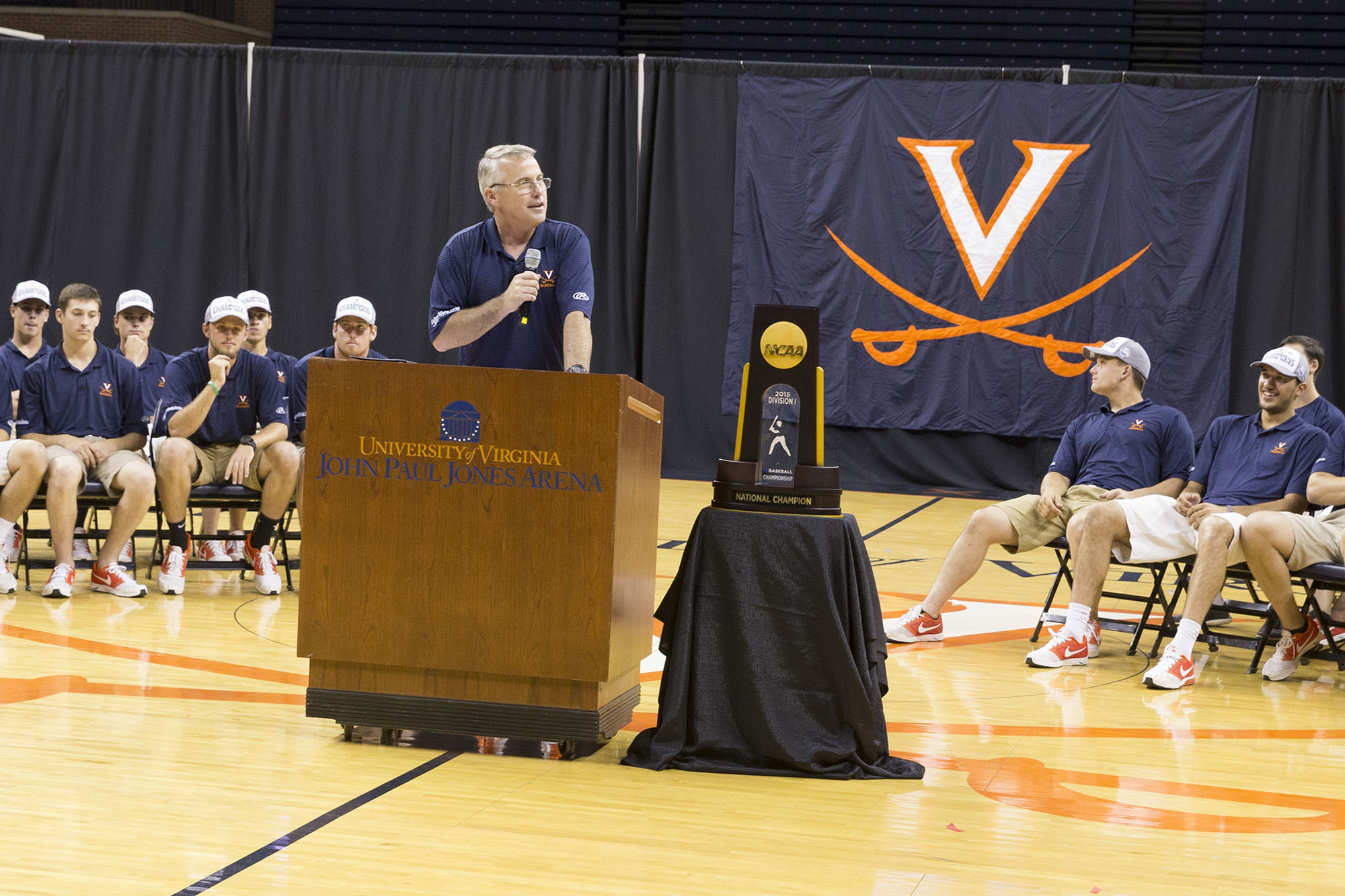 Media Contact
Assistant Director of University News and Chief Copy Editor, UVA Today Office of University Communications
danh@virginia.edu 434-924-6857