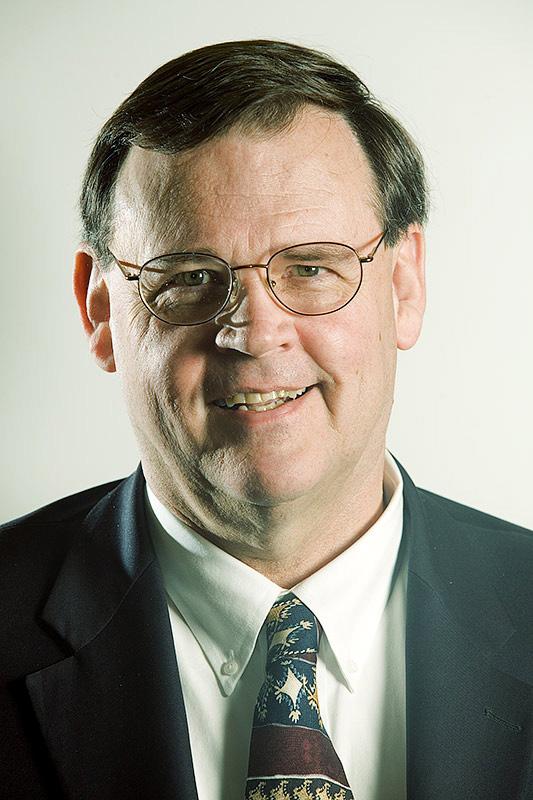 March 25, 2008 — Bob Gibson, veteran political writer for The Daily Progress, has been named executive director of the Thomas C. Sorensen Institute for Political Leadership, a University of Virginia program that trains Virginians to become skilled in politics and public policy.
The appointment was announced today by Barbara Fried, chairman of the Sorensen Institute's State Advisory Board.
"Throughout his professional career Bob Gibson has always stood for those principles which are at the heart of the Sorensen mission," Fried said. "As a reporter and political analyst, he has earned a strong reputation for fairness and thoughtful commentary. The members of the Search Committee unanimously agreed that the Sorensen Institute will be tremendously well served with Bob Gibson as its director."
Gibson, 58, succeeds Sean T. O'Brien as executive director. O'Brien has been named executive director of the Center for the Constitution at James Madison's Montpelier.
"I am enthusiastic about joining Sorensen's team and helping to find and train political and civic leaders across Virginia in the spirit of the institute's founders, Leigh Middleditch and Michael Bills," Gibson said.
Gibson is a 1972 graduate of the University of Virginia with a B.A. in government and foreign affairs. After serving as news director of WCHV radio, he joined The Daily Progress in August 1976 and has held a number of positions with the newspaper. He began his career covering police and local courts and has covered state and local politics and government. He was named city editor in 1982 and later special projects editor in 1992 when he wrote a series about racial disparities and justice in local courts.
In addition to his newspaper work, Gibson hosted a weekly political call-in show on WINA radio in Charlottesville for seven years and has also been host of a public radio talk show since 2001 on WVTF-FM in Roanoke and Charlottesville. He has been a regular contributor and guest on public radio station WAMU's Virginia Politics Hour in Washington.
Gibson is the winner of several Virginia Press Association awards, the 1993 Virginia Bar Association Award in the Field of Law and Justice and the 1993 Southern Journalism Award for investigative reporting.
The Sorensen Institute was founded by Charlottesville businessmen Leigh Middleditch and Michael Bills as the Virginia Institute of Political Leadership in 1993. The organization took the name of generous benefactor Thomas C. Sorensen in 1997.
The Sorensen Institute's programs are designed to help Virginians understand governance and government, ethics and campaign conduct, and the complexity of public policy issues. In addition to the flagship 10-month Political Leaders Program, the Sorensen Institute provides development opportunities through a Candidate Training Program, two student programs for college and high school students, and a regional program for Southside Virginia.
The institute is privately funded though gifts from citizens, corporations and foundations that support its mission to improve the quality of governance in Virginia.