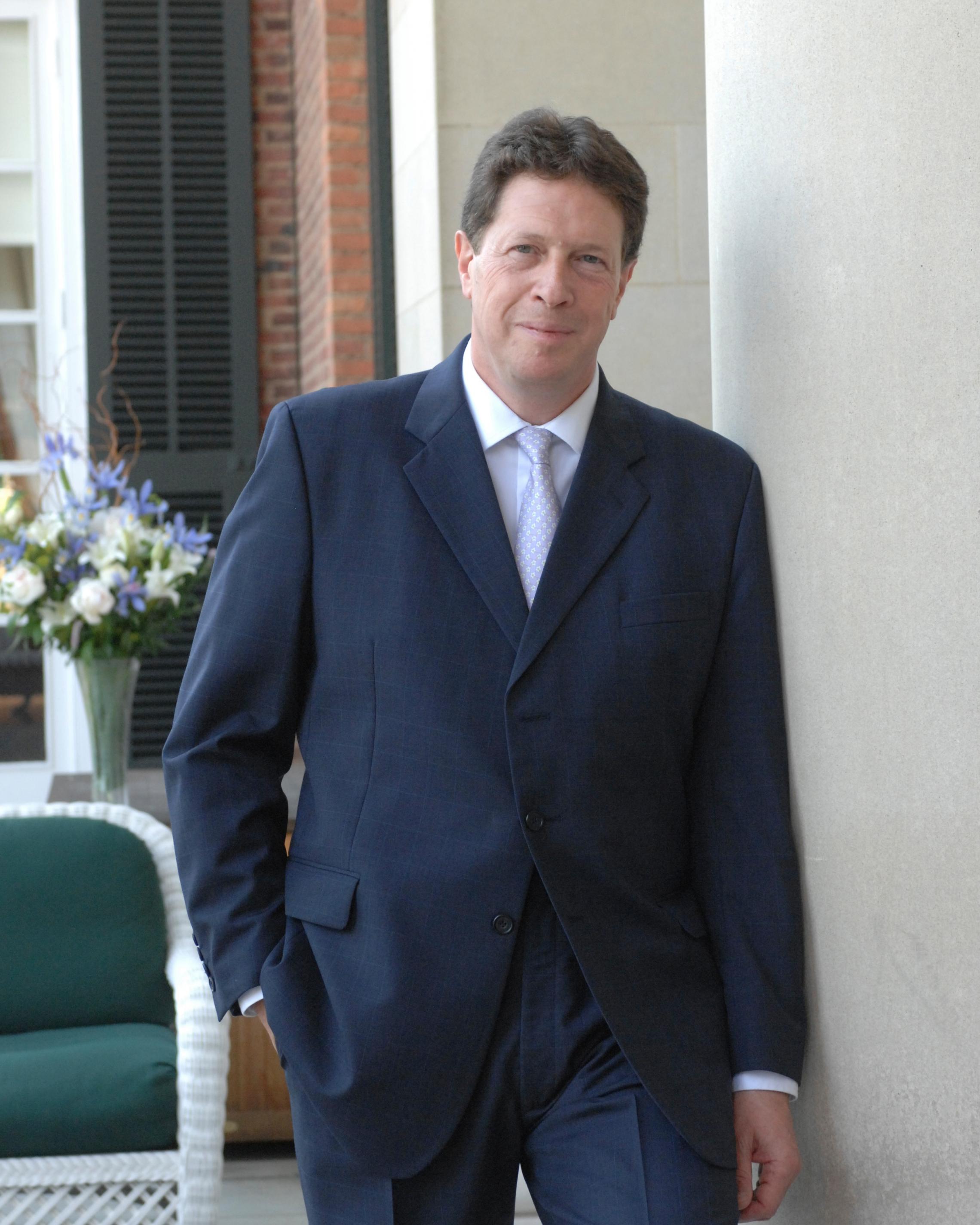 February 9, 2009 — Sir Nigel Sheinwald, Great Britain's ambassador to the United States, will speak at the University of Virginia Feb. 13 on international relations.
Sheinwald, 56, who has represented the United Kingdom in the U.S. since 2007, will deliver his address in the Dome Room of the Rotunda at 2:30 p.m. His talk is free and open to the public.
Following his address there will be a discussion of his remarks, led by U.Va. history professor Philip Zelikow, former executive director of the 9/11 Commission and former counselor of the U.S. Department of State, and David A. Leblang, the J. Wilson Newman Professor of Governance & Professor of Politics. They will also moderate questions from the audience.
"Sir Nigel Sheinwald continues the longstanding tradition of experienced, capable diplomats representing the United Kingdom in the United States," said former Virginia Gov. Gerald L. Baliles, director of the Miller Center, a sponsor of the event. "Together with the University, the Miller Center is pleased to welcome him to Grounds to share his perspective on the rapidly changing global arena, and on the multifaceted working relationship between the two countries."
The office of University President John T. Casteen III is co-sponsoring the ambassador's visit.
Sheinwald joined the Diplomatic Service in 1976 and has served in Brussels, Moscow and in a wide range of policy jobs in London, including foreign policy and defense adviser to the prime minister and head of the Cabinet Office of Defence and Overseas Secretariat.
Sheinwald was the United Kingdom's ambassador and permanent representative to the European Union in Brussels, Europe Director in the British Foreign & Commonwealth Office and head of the U.K. Representation's Political and Institutional Section in Brussels.
He was educated at Harrow County Grammar School and Balliol College, Oxford. 
— By Matt Kelly