University of Virginia student Sabian Beyon and his older brother, Jeffrey, have had a busy summer.
For the last few months, the pair has been hard at work sewing masks for their community in Yorktown. Since April, they have hand-sewn more than 600 masks, and the end is nowhere in sight.
Earlier this month, local TV station WTKR recognized the brothers' work with the News 3 People Taking Action Award.
Here's a look at the work the pair has done.
Back in April, the brothers were "sitting at home wondering how to help out," when they saw on news that there was a mask shortage, Sabian Beyon, a rising second-year chemistry major, said.
The brothers saw their community struggling to combat the COVID-19 pandemic and wanted to help. "We don't like to sit around and do nothing," Sabian said. "Our community is our people."
So they took up their sewing needles. The masks the brothers make are donated or sold to benefit food banks and other community organizations.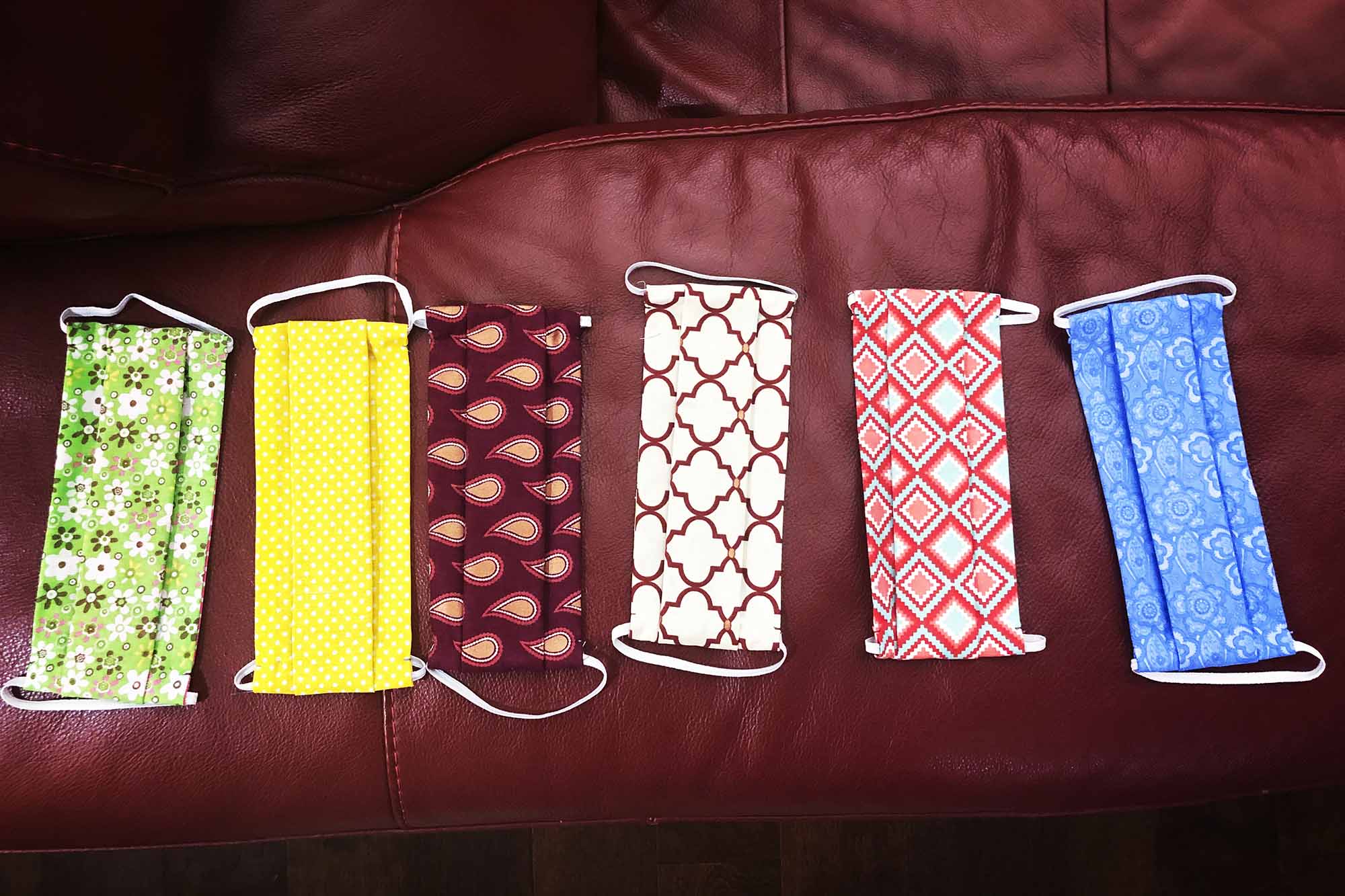 In the last four months, the Beyon brothers have made more than 600 masks by hand. (Contributed photo)
The brothers are active volunteers for many charitable organizations in the area, including the Newport News Regional Riverside Medical Center and Menchville Homeless Shelter, where some of their masks have been donated.
They are currently leading a fundraiser with the Foodbank of the Virginia Peninsula to help those in need of food during the pandemic.
"My brother really does help me out. He's sort of like my partner in crime," Sabian said of 24-year-old brother Jeffrey.
Why hand-sewn?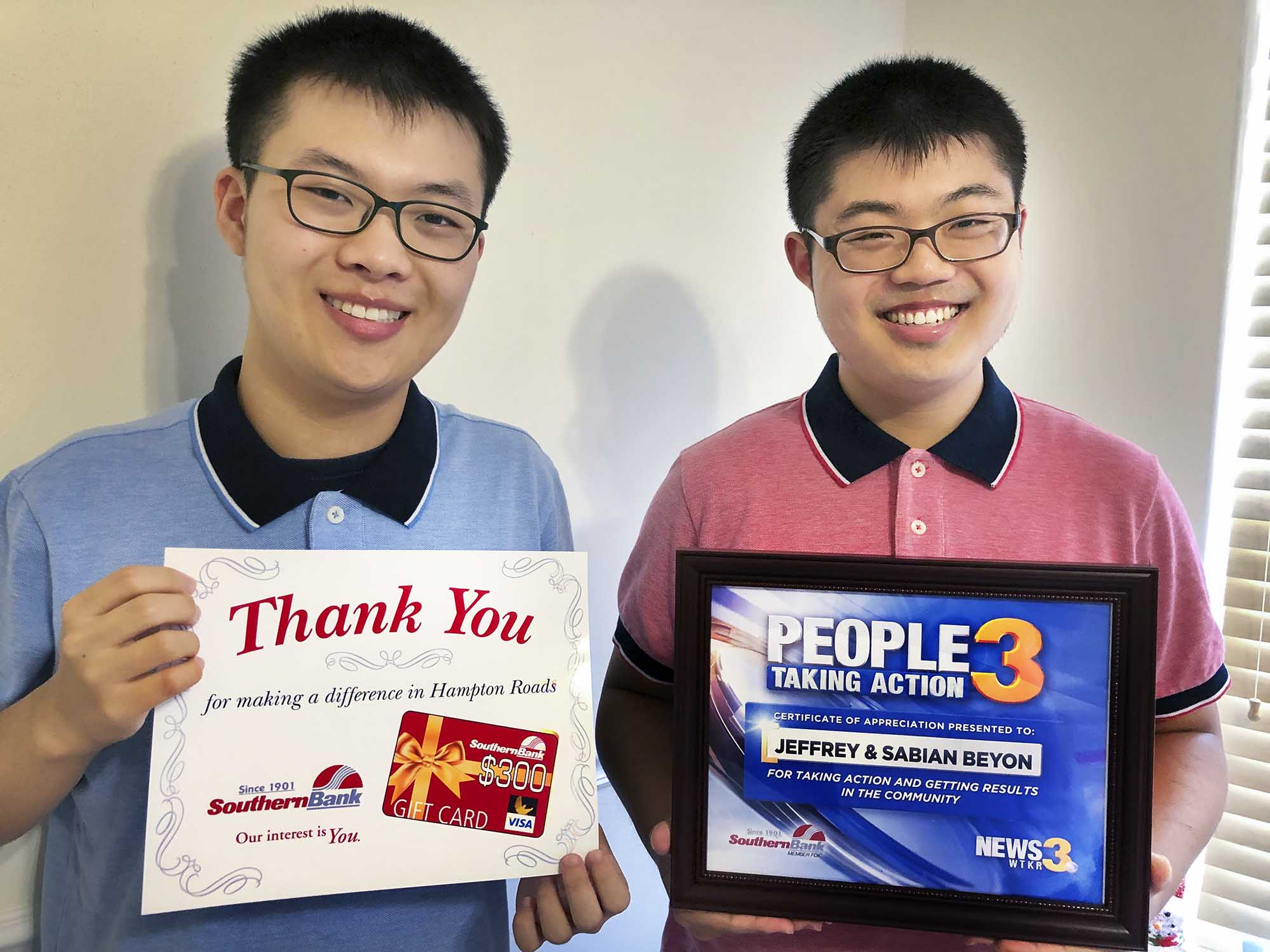 Brothers Sabian and Jeffrey Beyon won the News 3 People Taking Action Award for their handmade masks and community outreach. (Contributed photo)
"We thought it was more personal," Sabian said. "It's the labor we had to personally put in."
The brothers first learned how to sew in a middle school class, but didn't pick up a needle again until this spring. 
"It had been many years since we did any sewing whatsoever, so we were a little rusty," Sabian said. "Thankfully, our mother helped us out a lot."
The brothers recently topped their $1,200 fundraising goal for their local food bank, but are still actively seeking donations and selling masks from their fundraising website.
While Sabian is planning on returning to Grounds in the fall, his work isn't over. The brothers plan to continue their enterprise, even if they aren't in the same place. To the Beyon brothers, this is an obstacle, but not the end.
There's always work to be done.
Media Contact
Article Information
July 22, 2020
/content/brothers-earn-community-award-hand-sewn-mask-enterprise