Over the past week, the University of Virginia's Cavalier Marching Band has been making final preparations for Thursday's annual Macy's Thanksgiving Day parade, a performance that will cap off more than a year of preparation.
The week's rehearsals mixed parade preparation with practice for the band's halftime performances during last Saturday's football game against Duke – featuring a special military tribute – and this Saturday's rivalry showdown against Virginia Tech.
The Cavalier Marching Band is among the largest of the 10 bands participating in the Macy's parade, and its 330-plus members will have to adapt to much narrower formations than they are used to, as they move from the green expanse of Scott's Stadium's field to the narrow streets of New York, expected to be packed with more than 3.5 million spectators.
UVA Today was on hand as the band marched through its busy week. Take a look.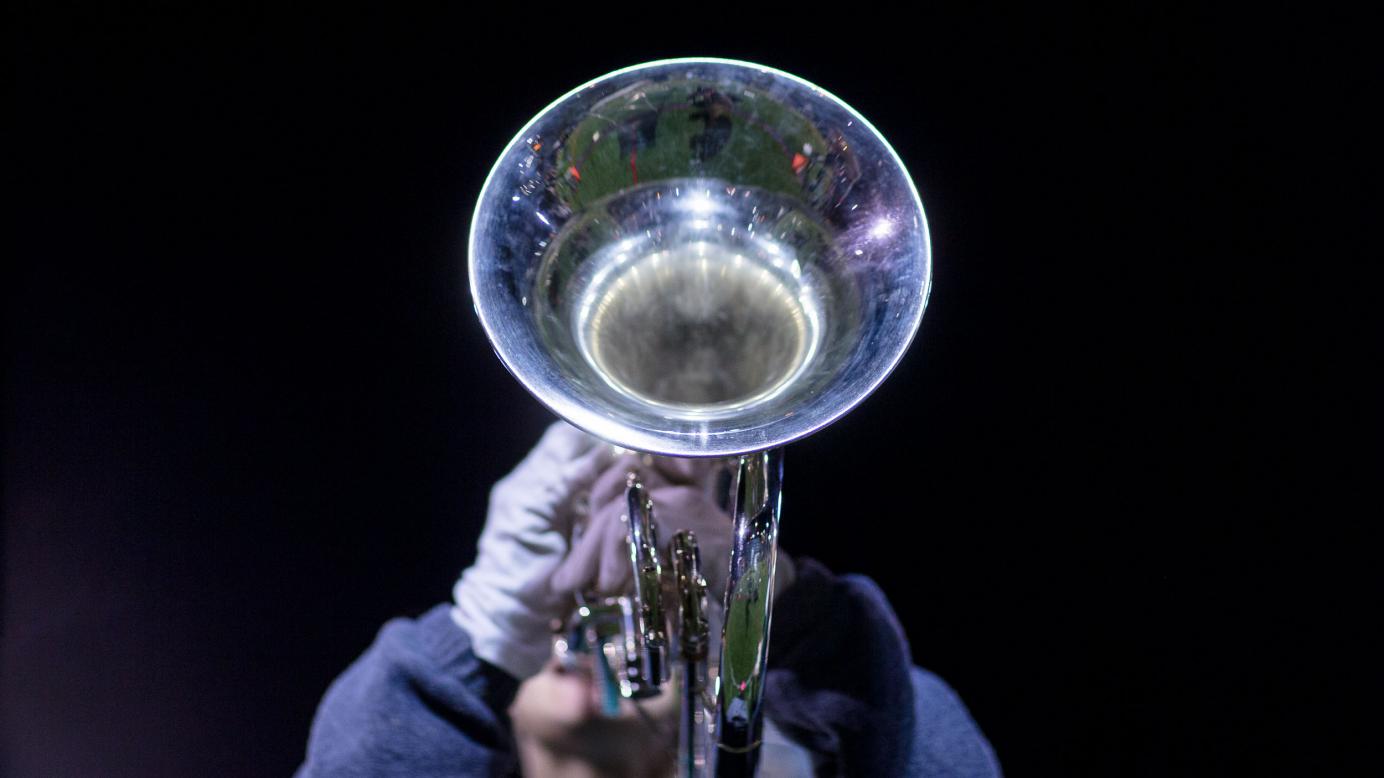 Tuesday, Nov. 17
Director William Pease walked the band through songs for the Duke game, the Macy's Day Parade and the Virginia Tech game – getting the ready for three big performances in one week.
The parade does not allow bands to disclose song lists, but fans can expect to see the Cavalier Marching Band's usual high-energy approach, mixing UVA tradition with popular hits.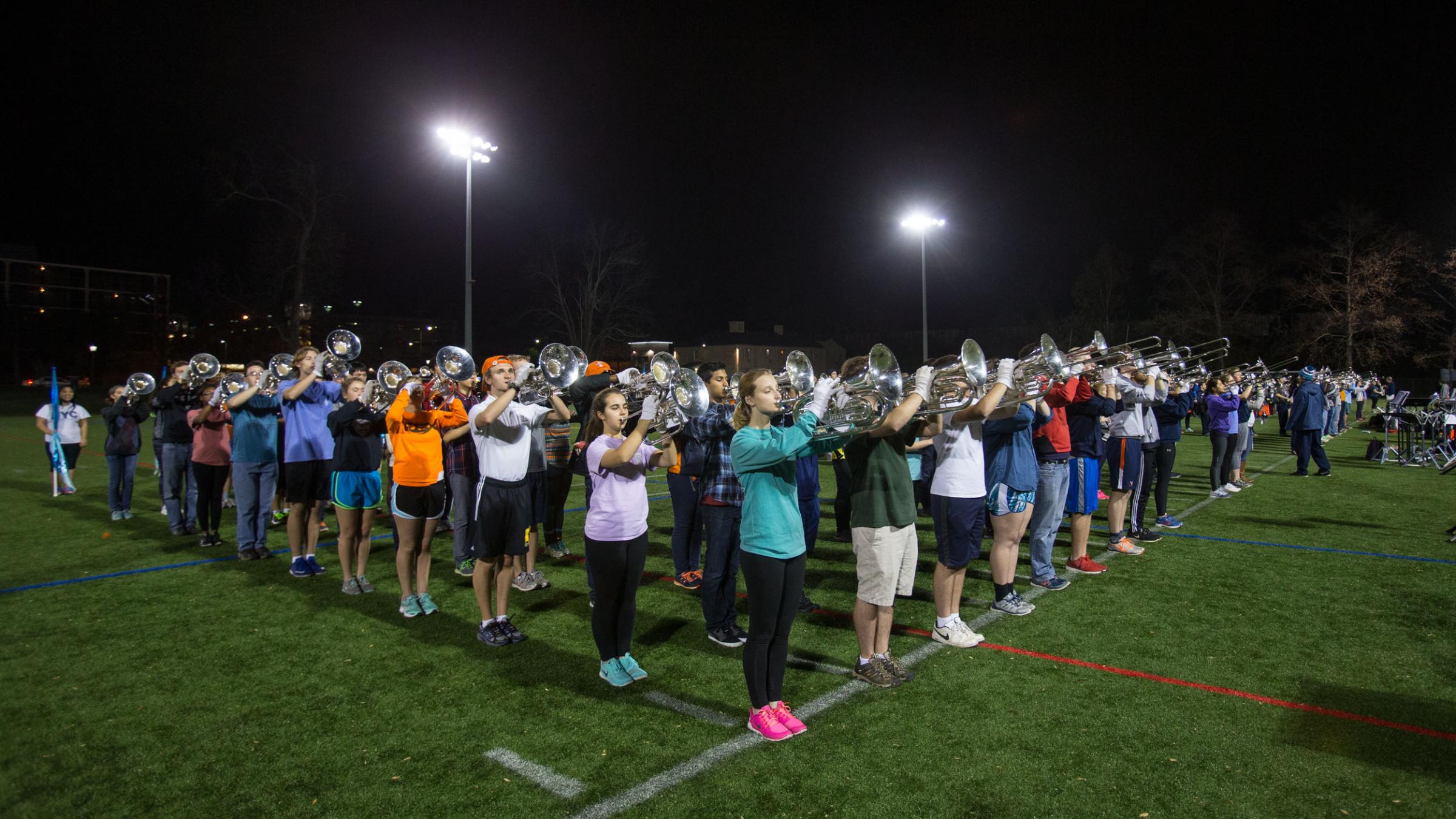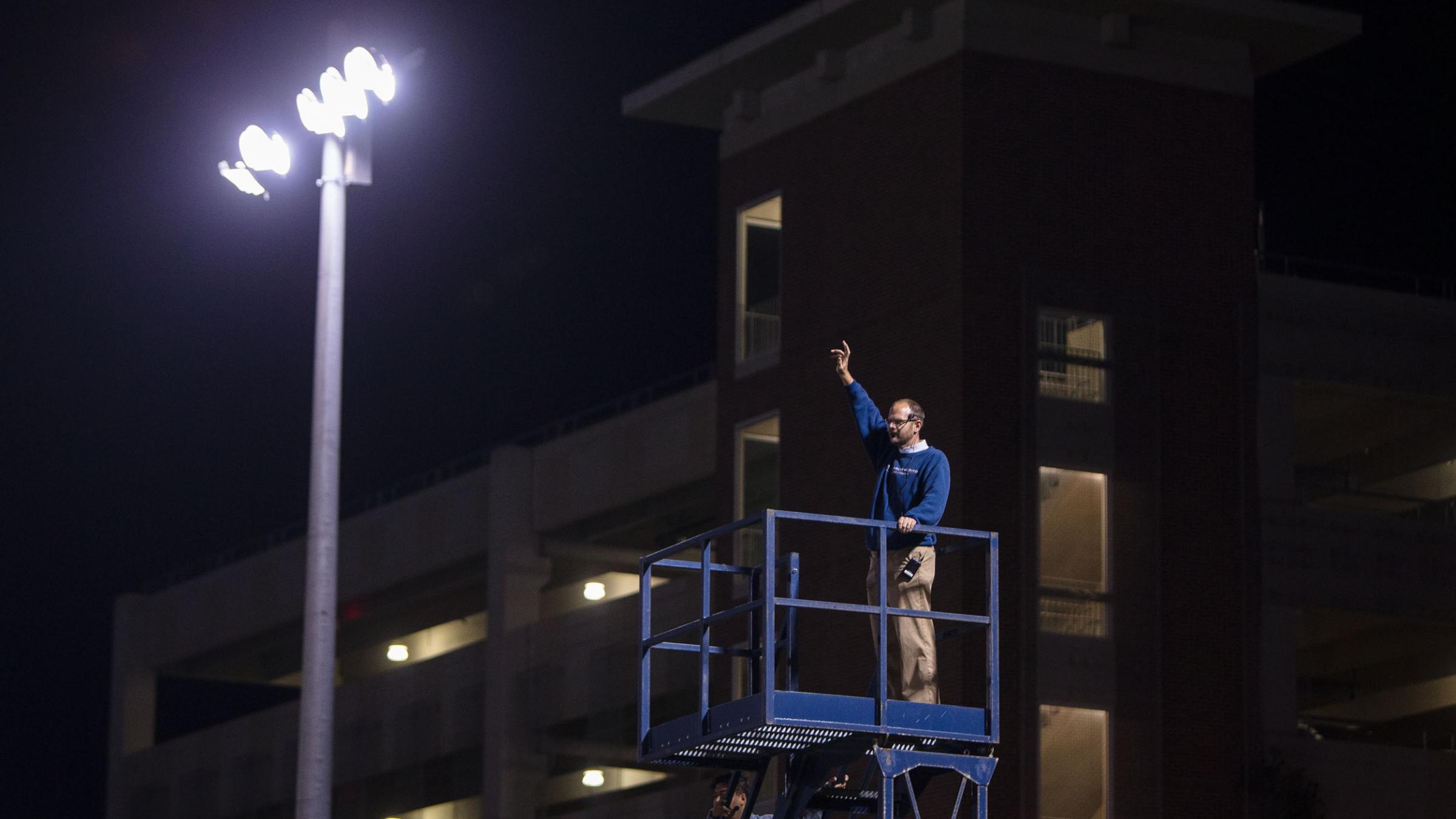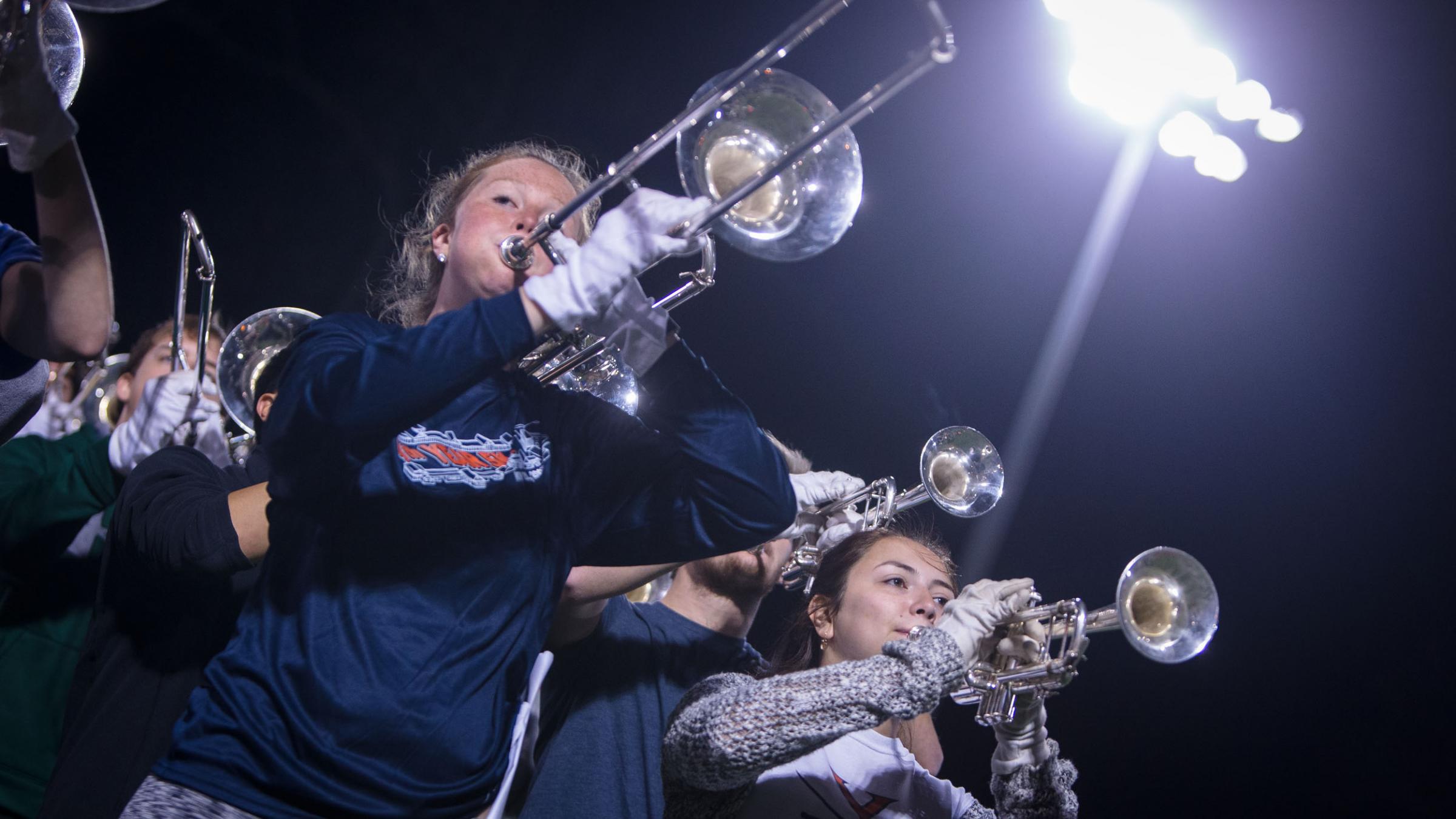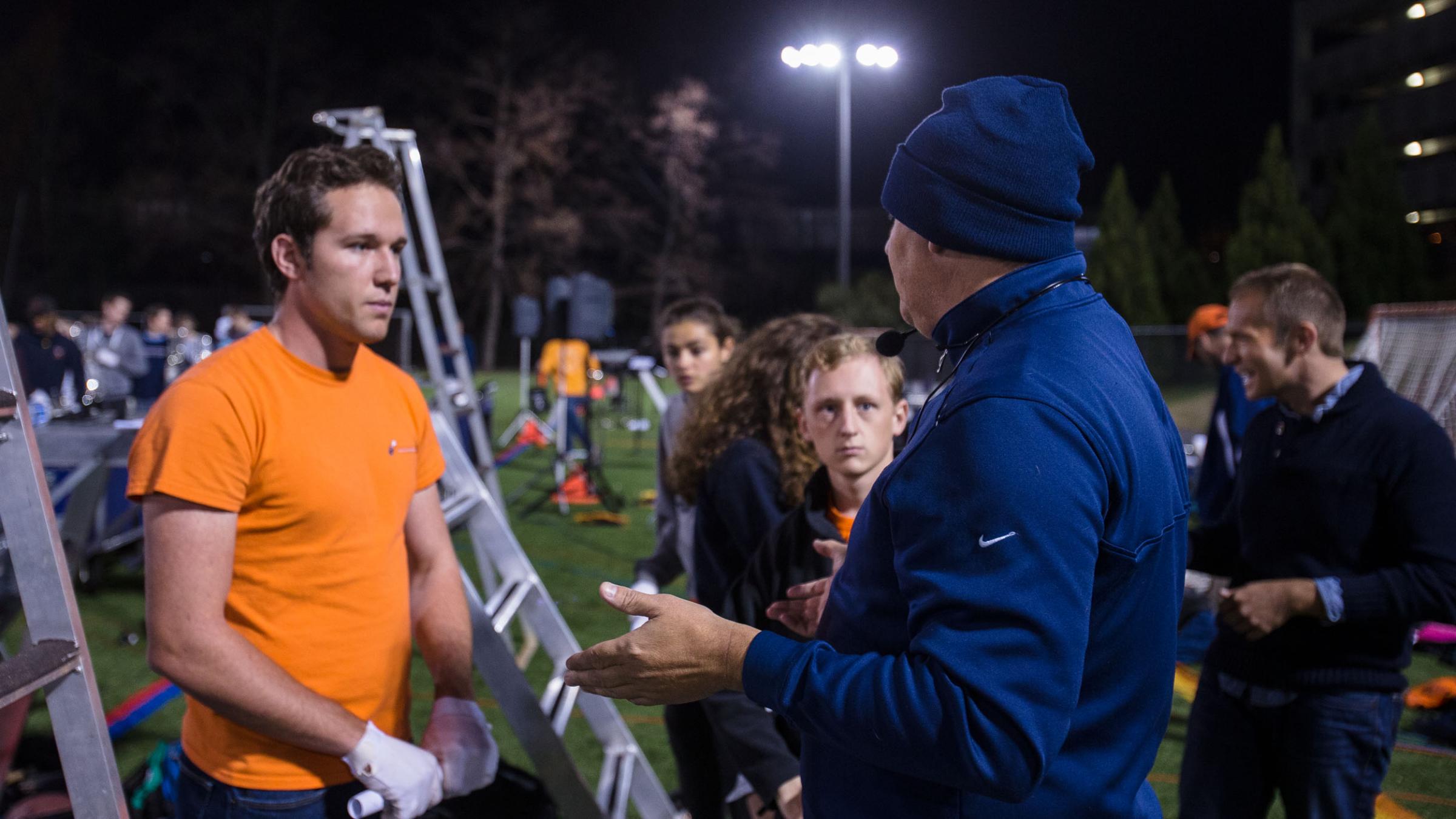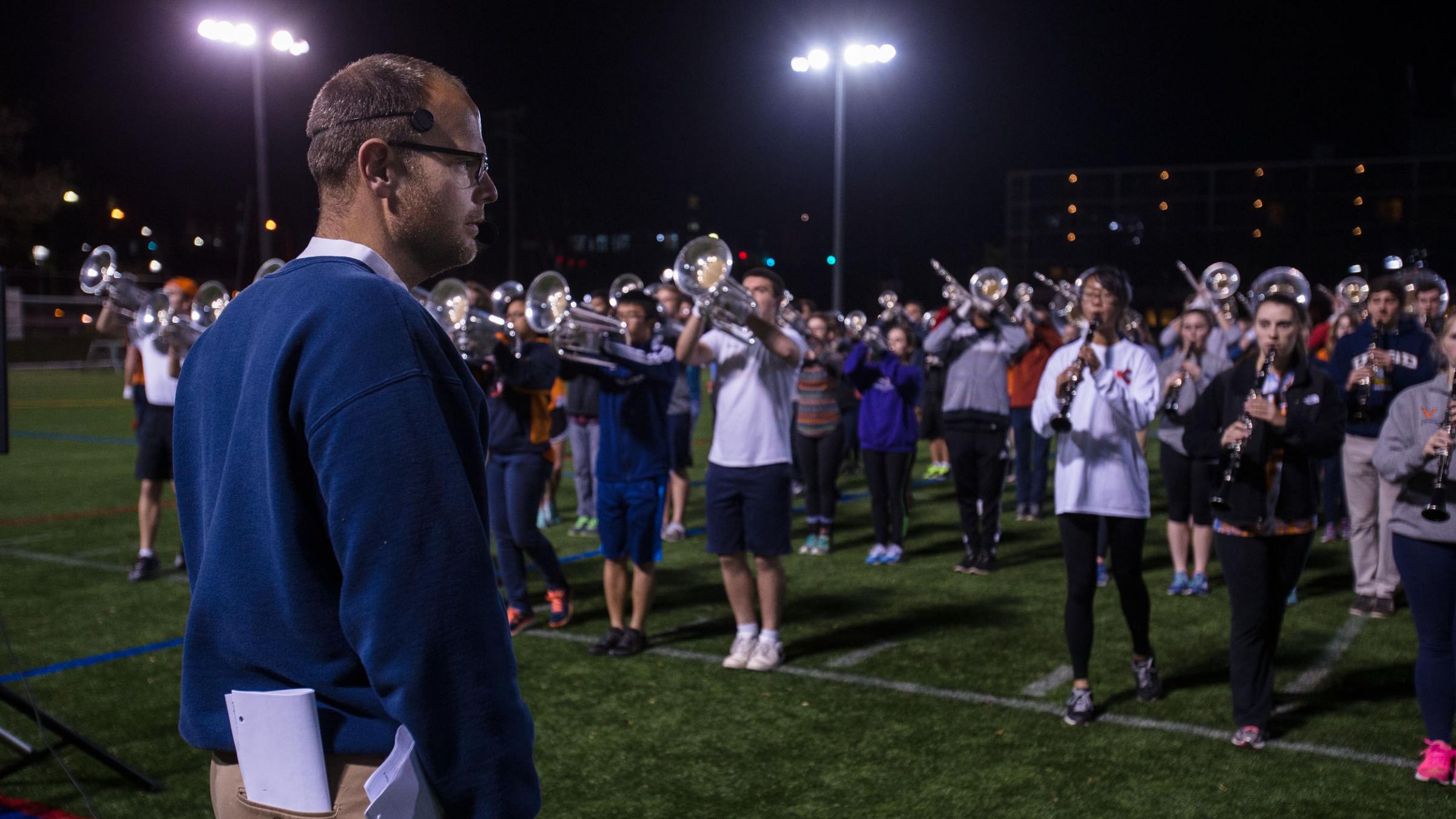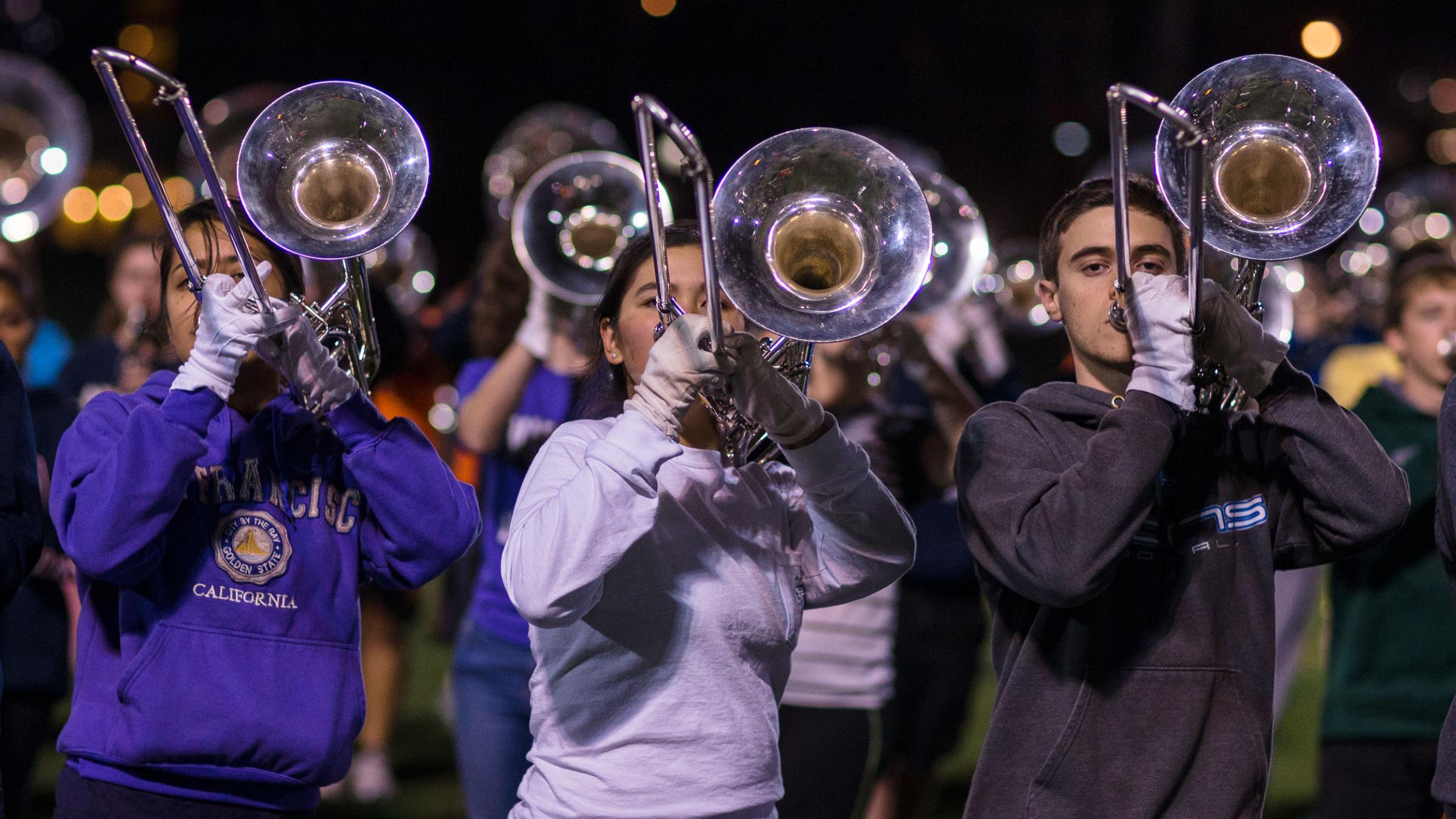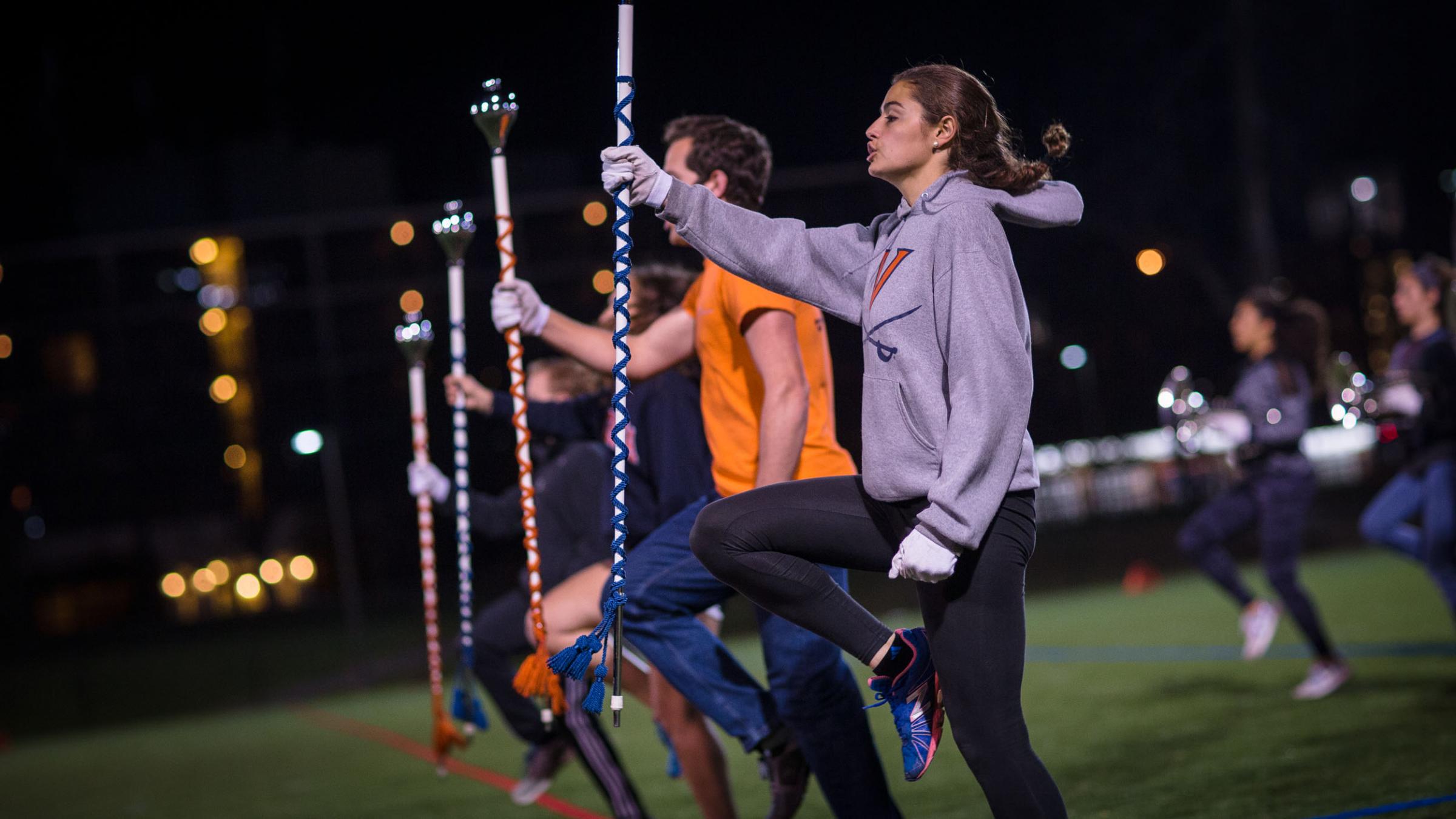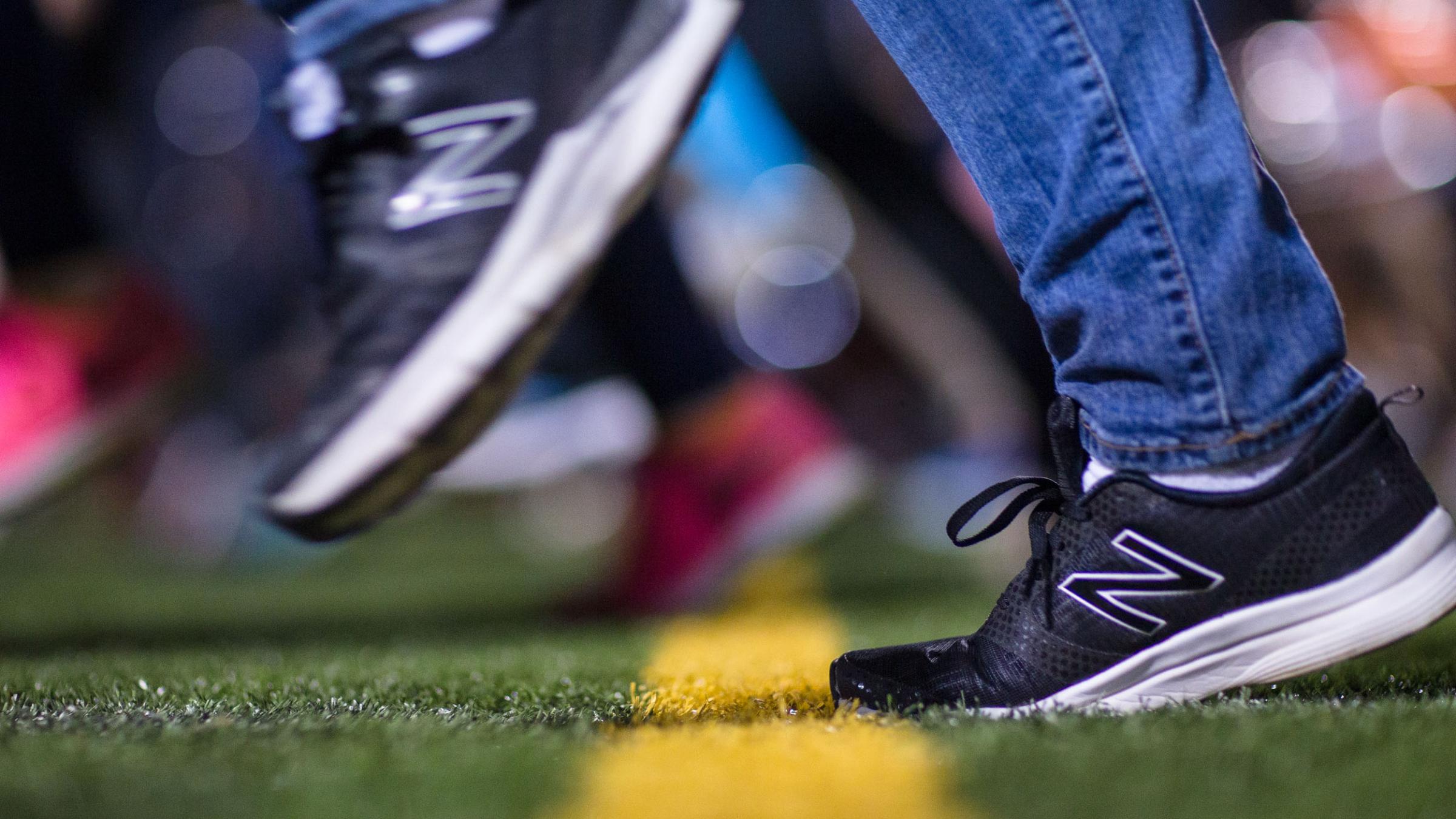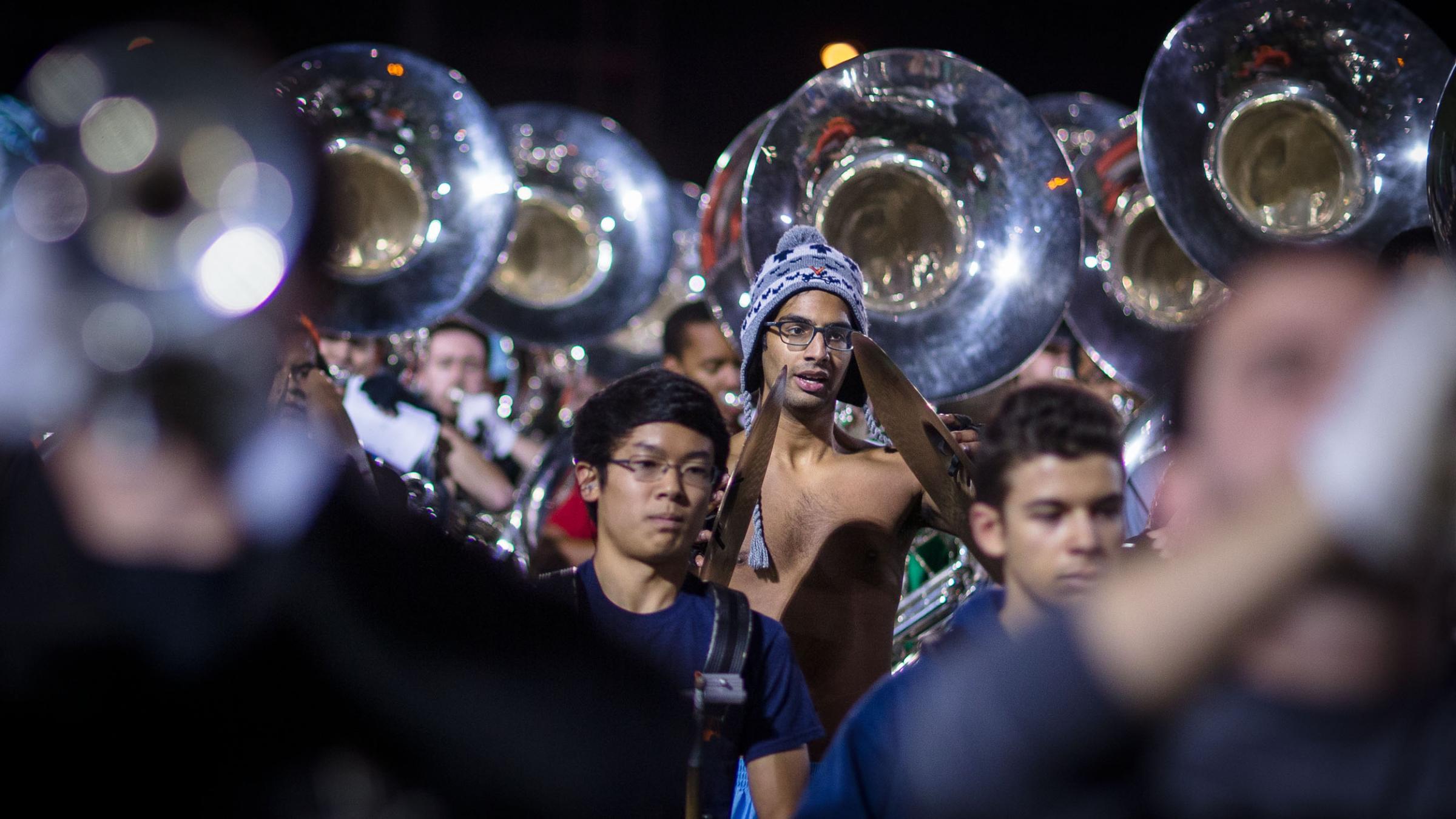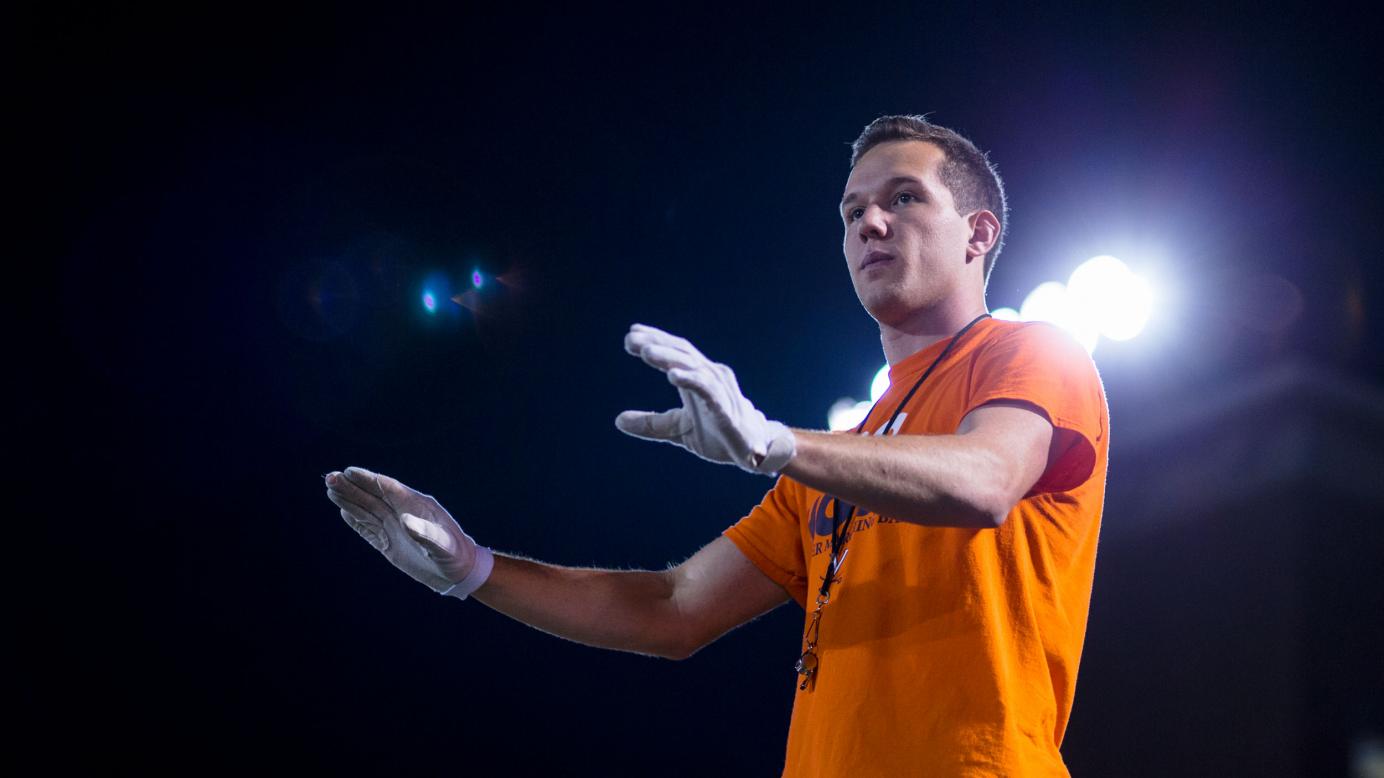 Thursday, Nov. 19
Under the leadership of drum majors Adam Trapp (pictured at right), Ilana Brody, Shaw Driggers and Anna Smith, the band continued to run through formations for its upcoming performances, ranging from the narrow parade formations required in New York to complicated formations playing tribute to the nation's military during Saturday's game against Duke.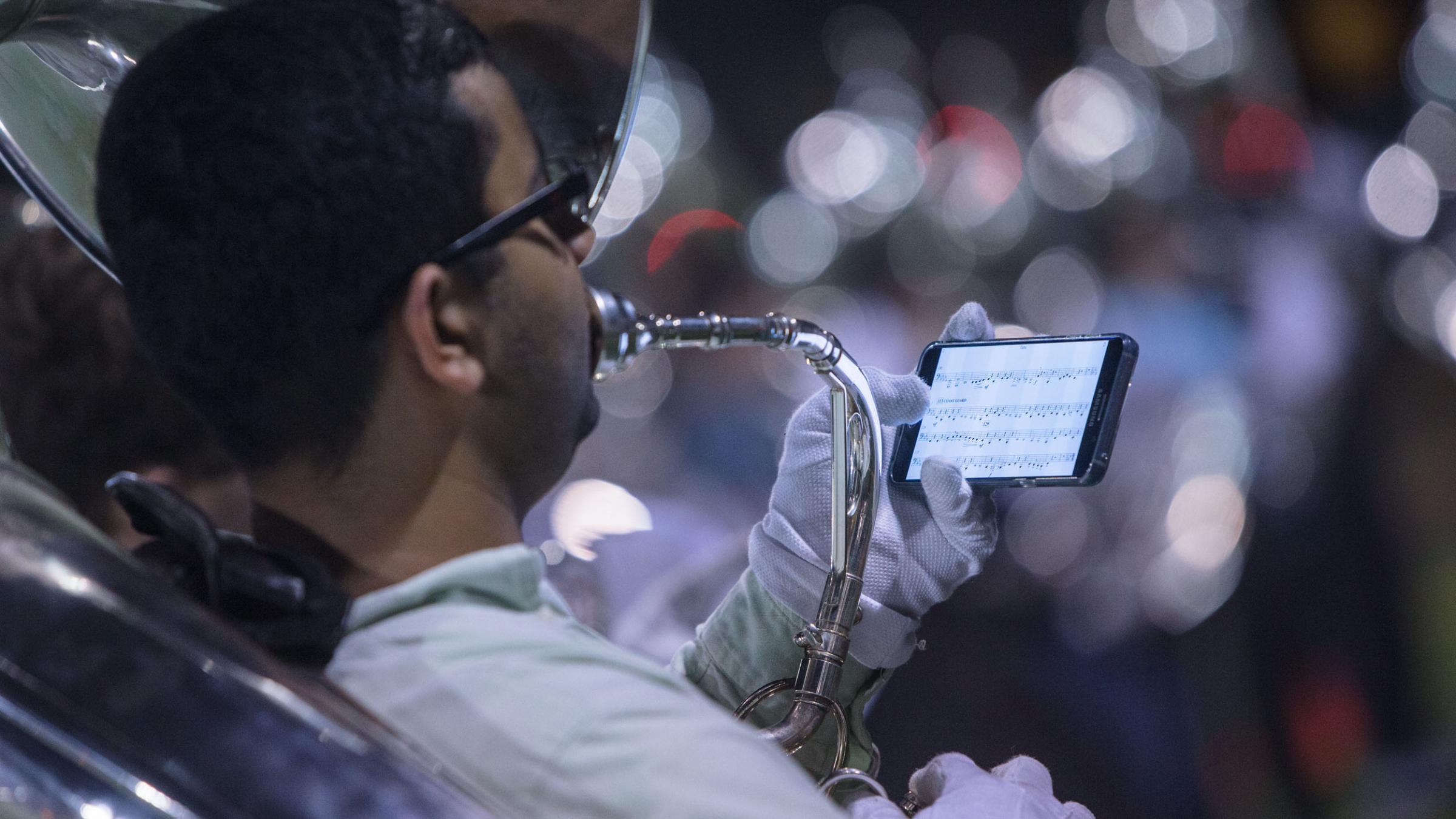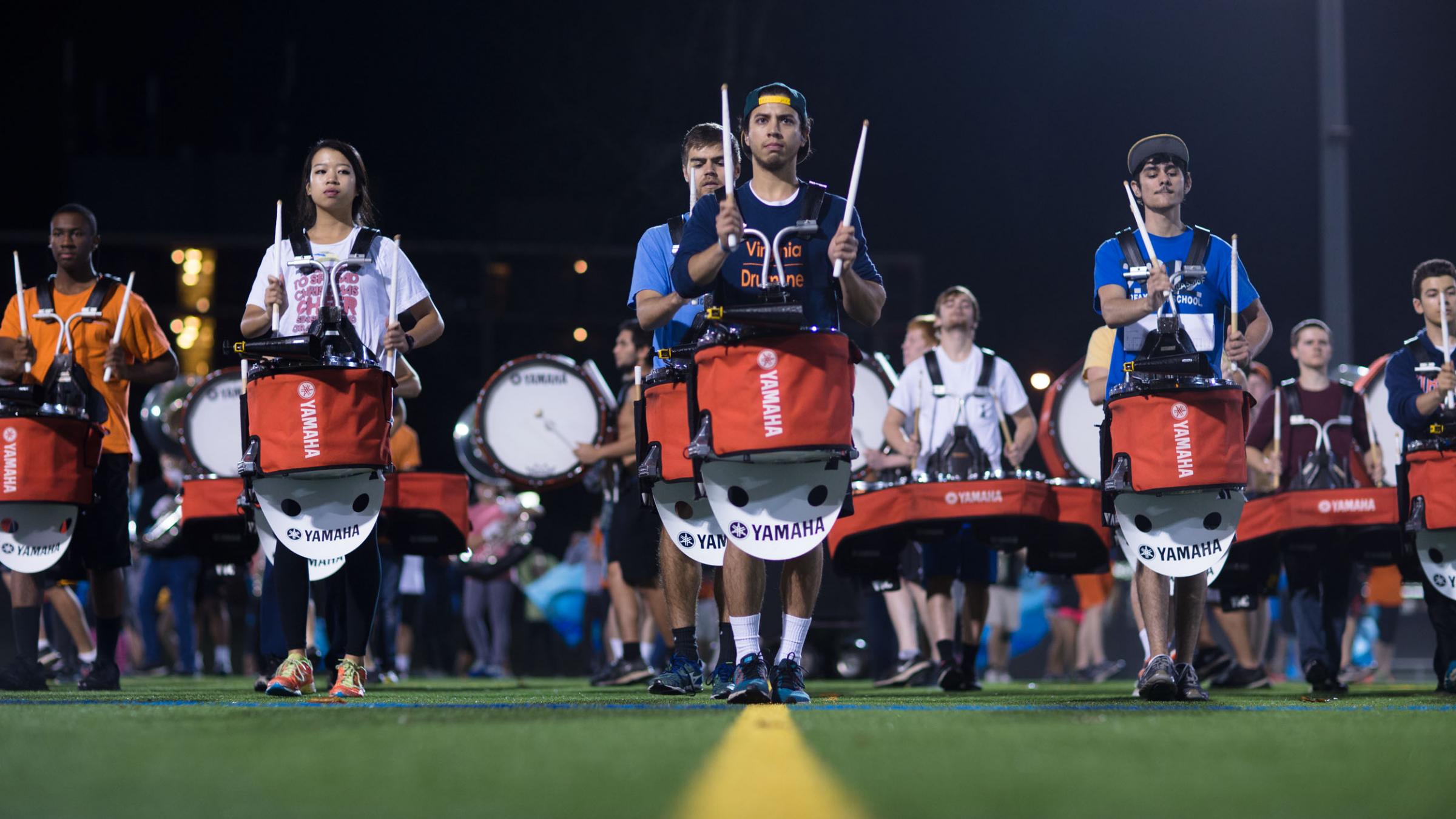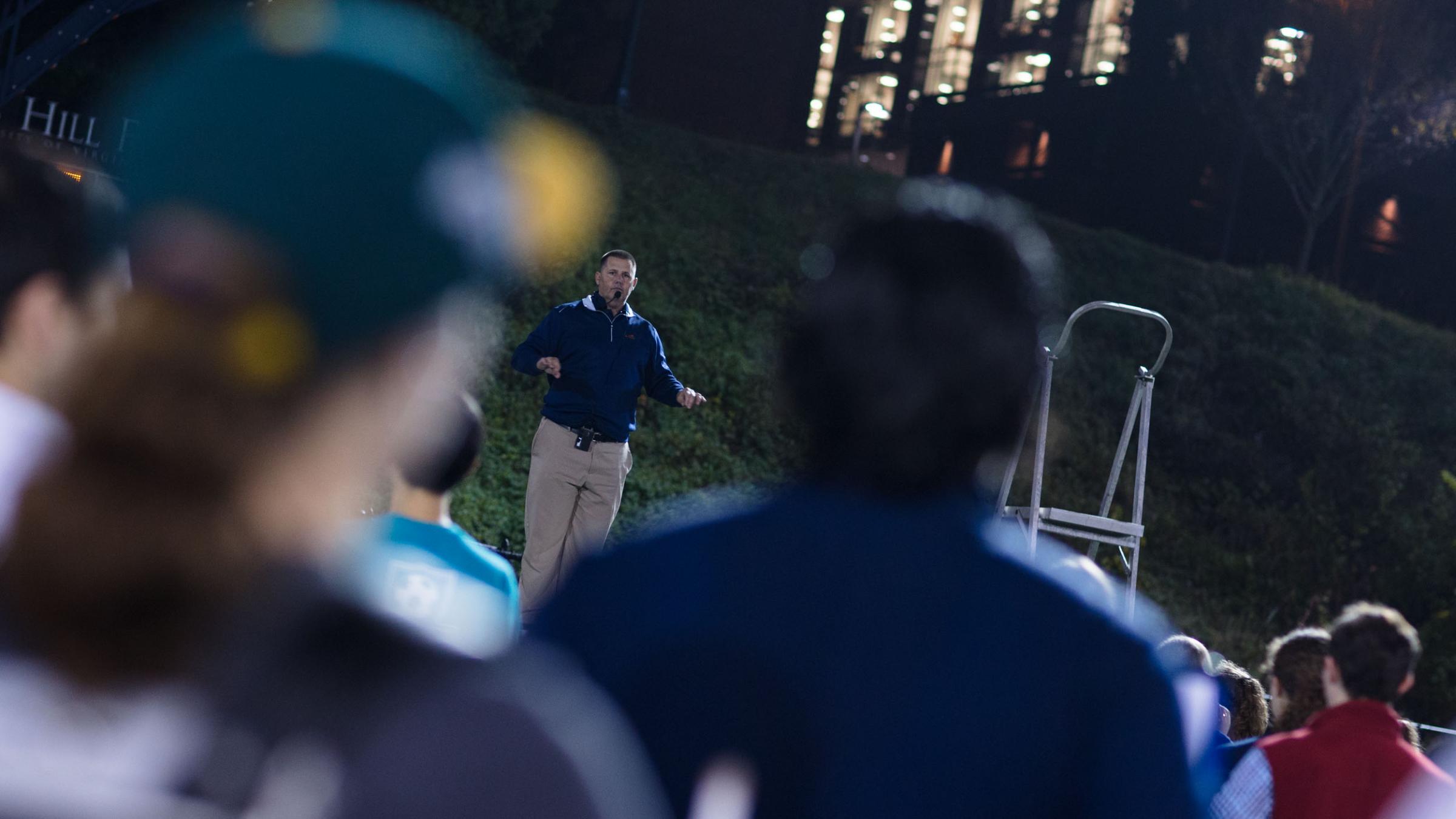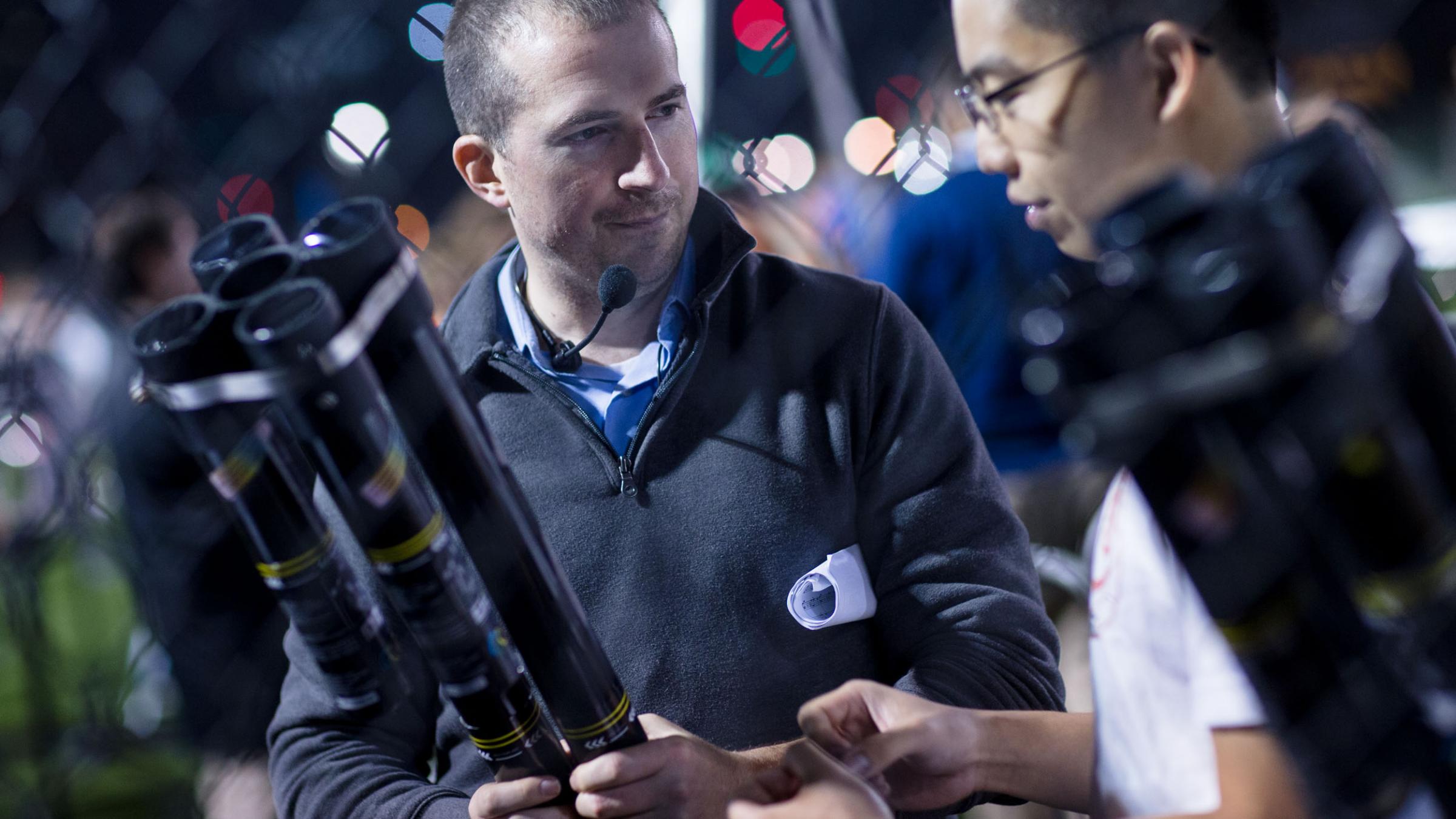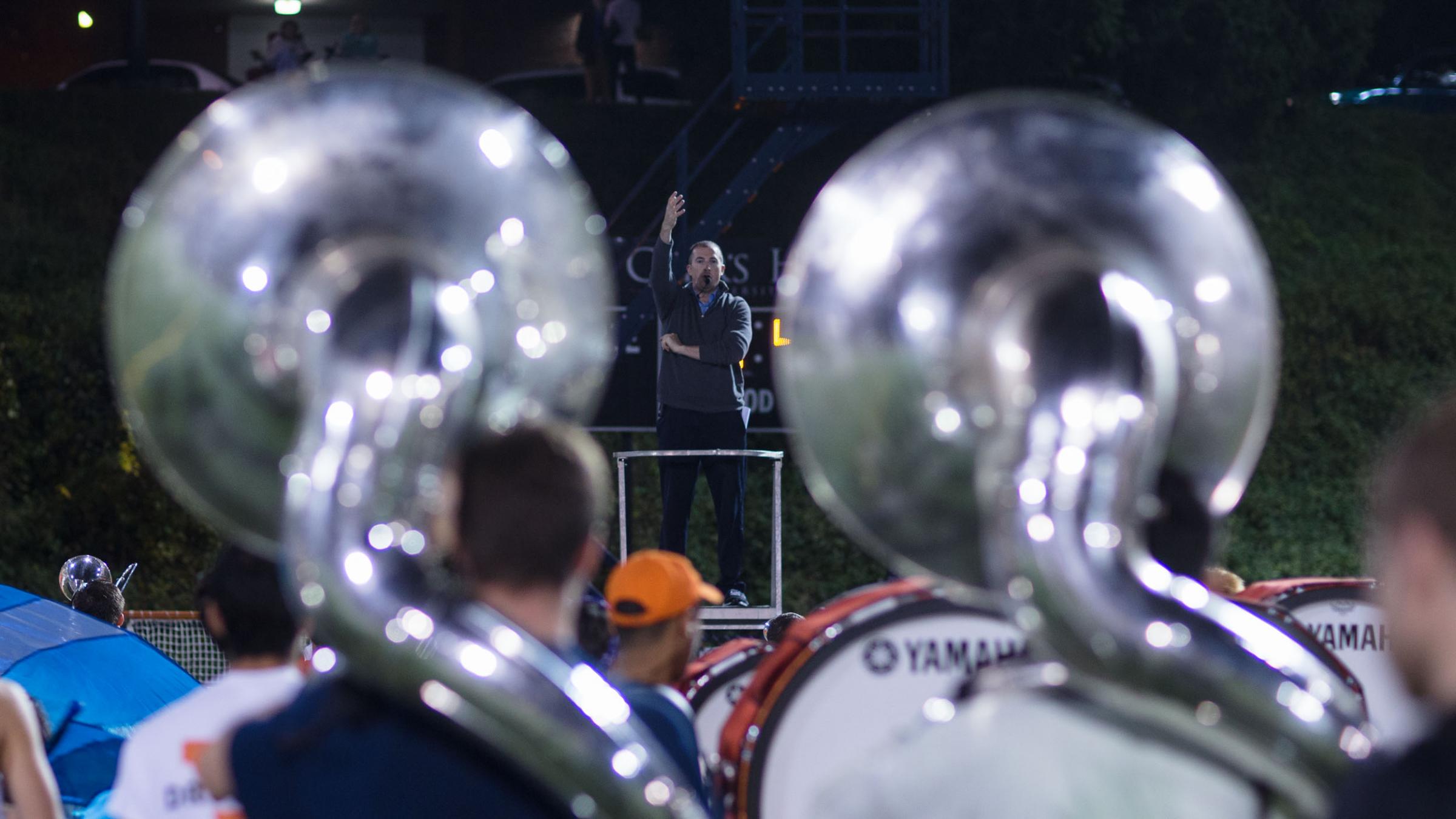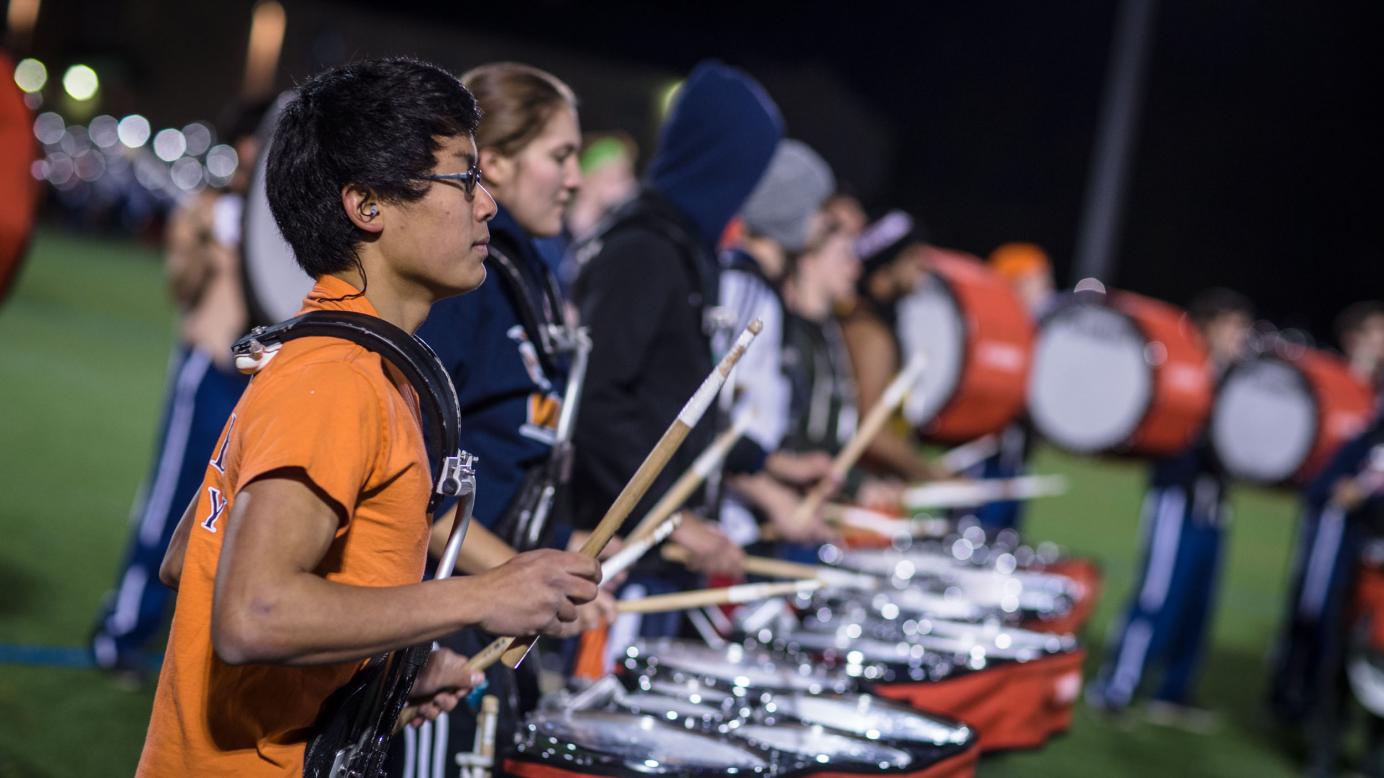 Friday, Nov. 20
Excitement ran high during Friday's practice, the last one before the band's halftime performance against Duke. Many students showed up decked out in Cavalier garb, reflecting the energy and school spirit for which the band is known.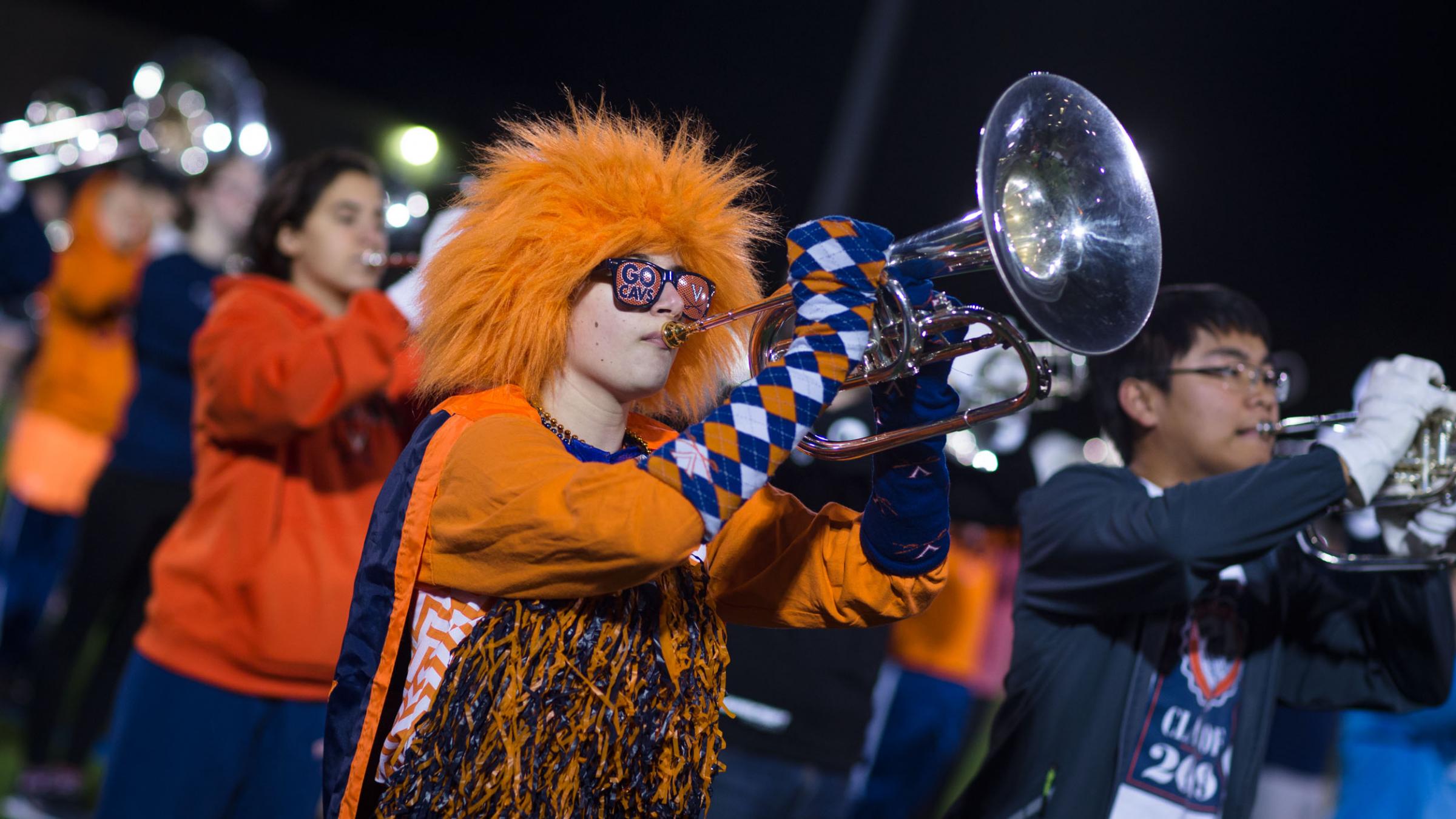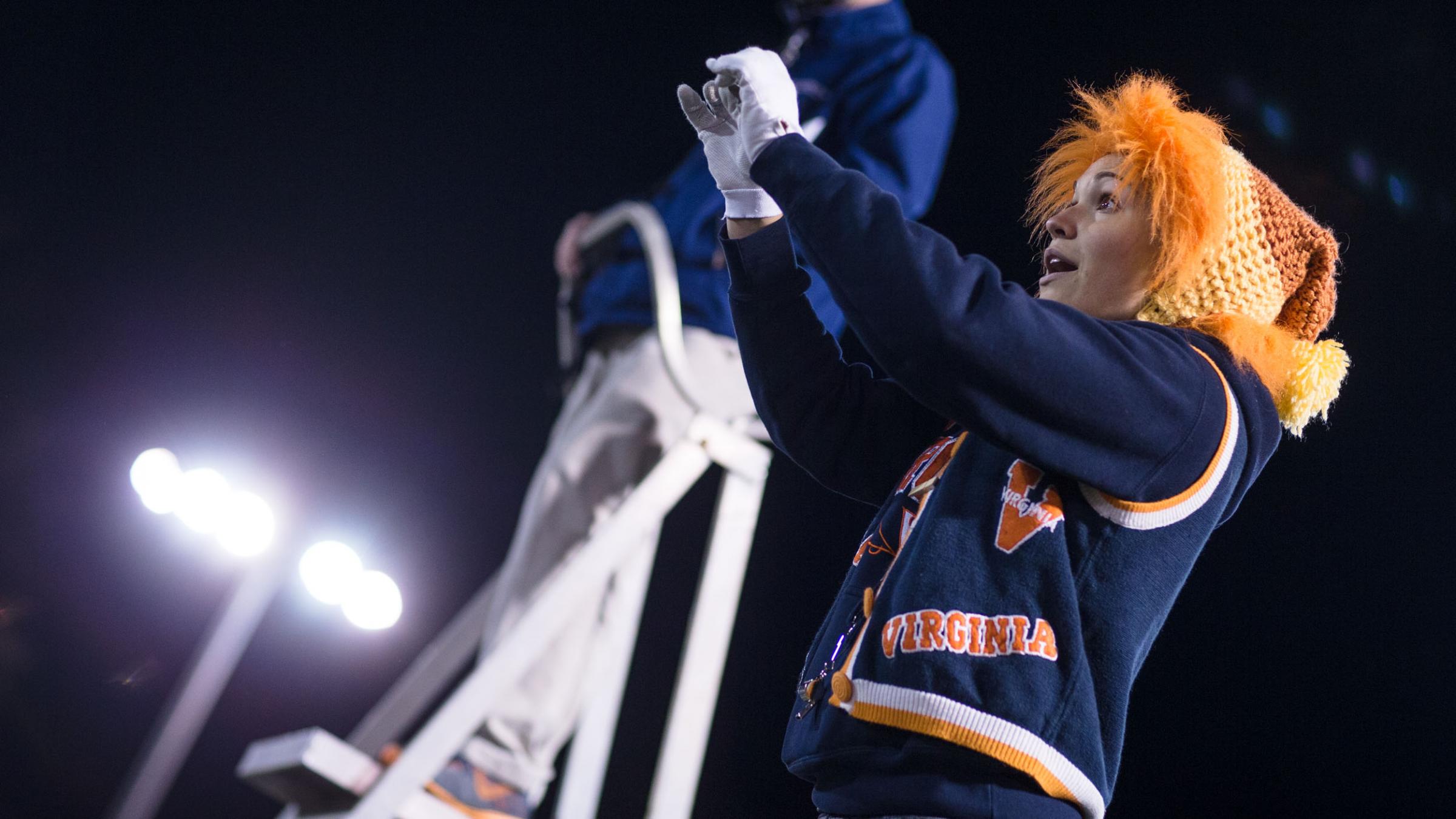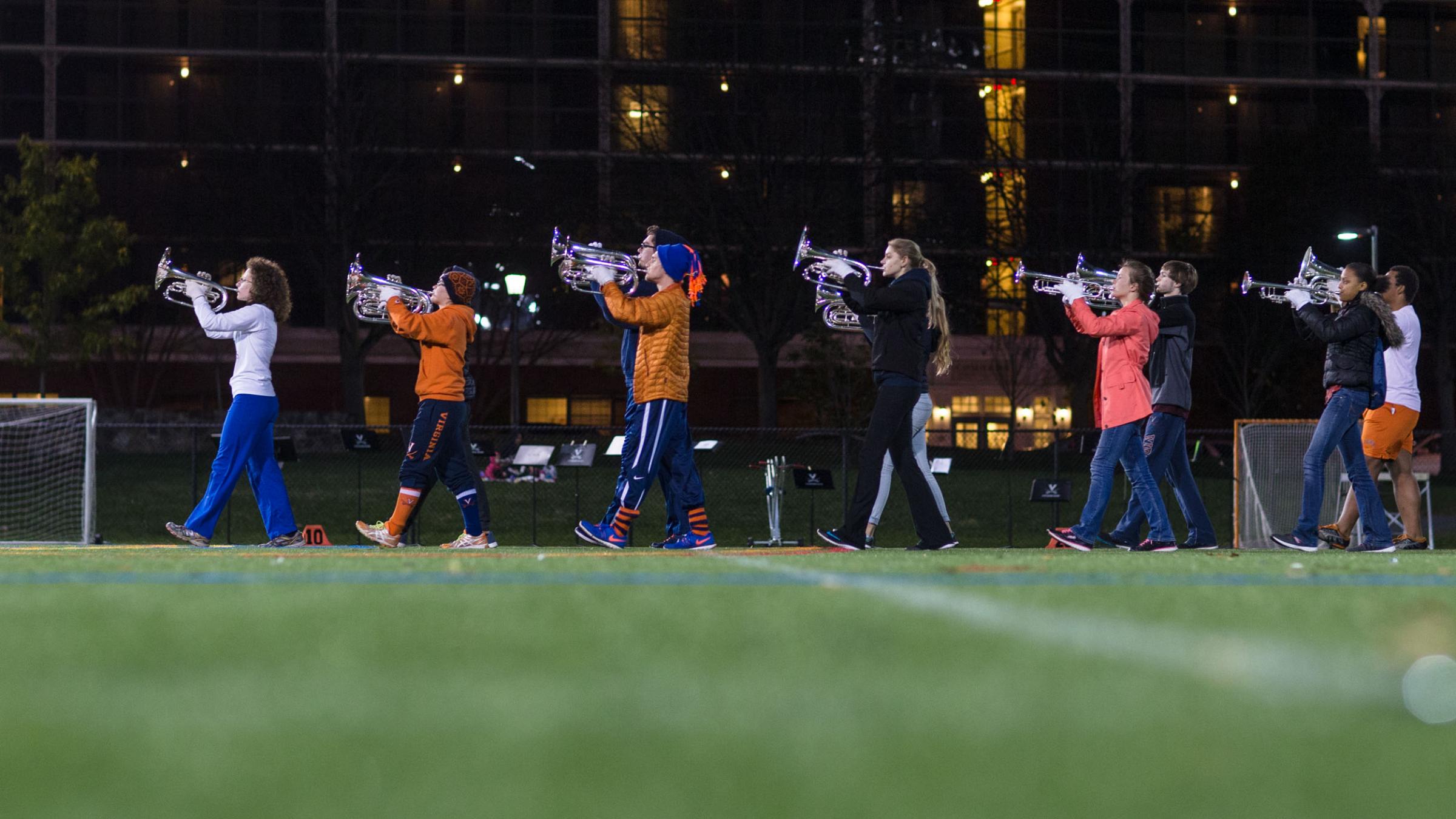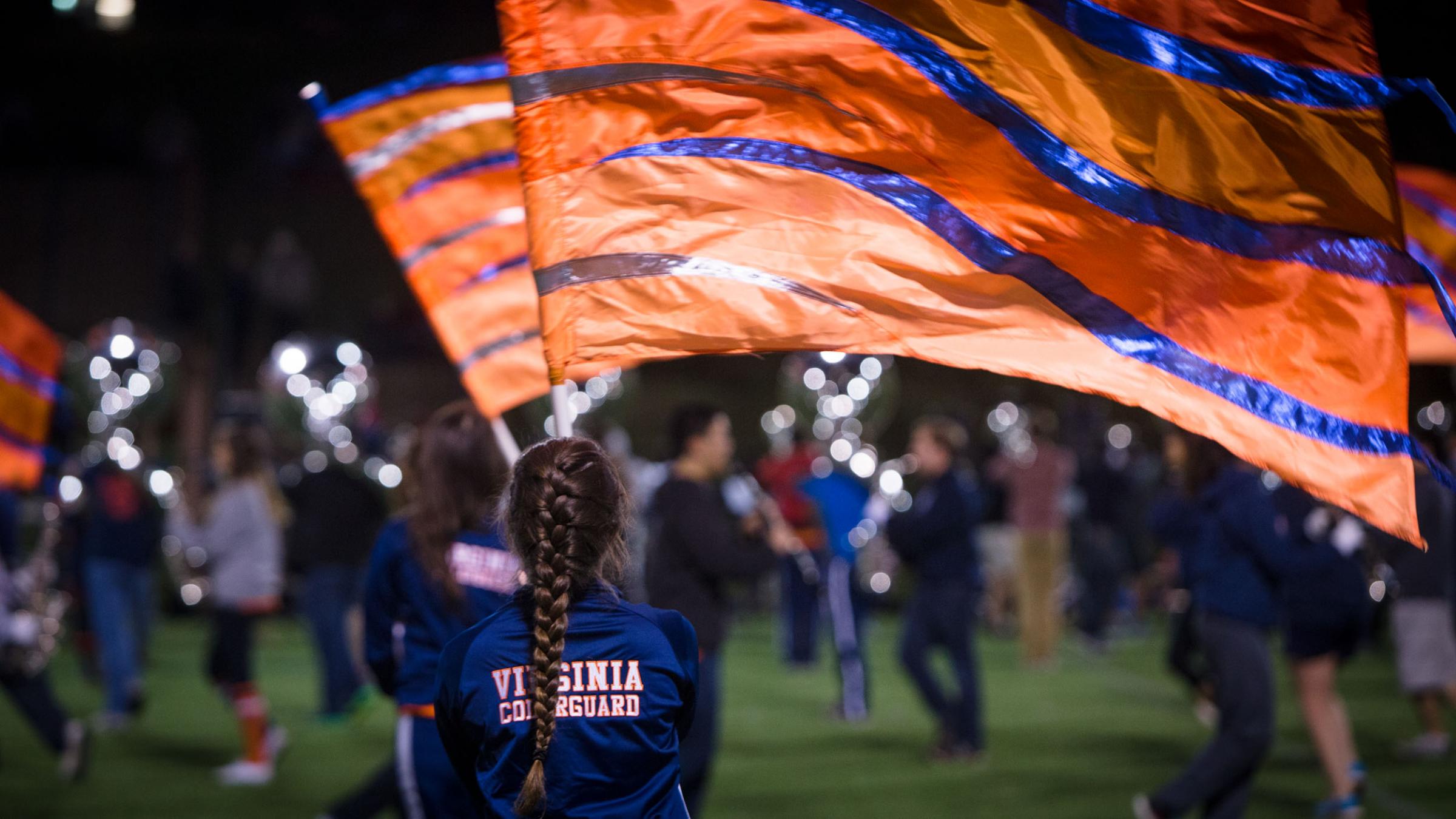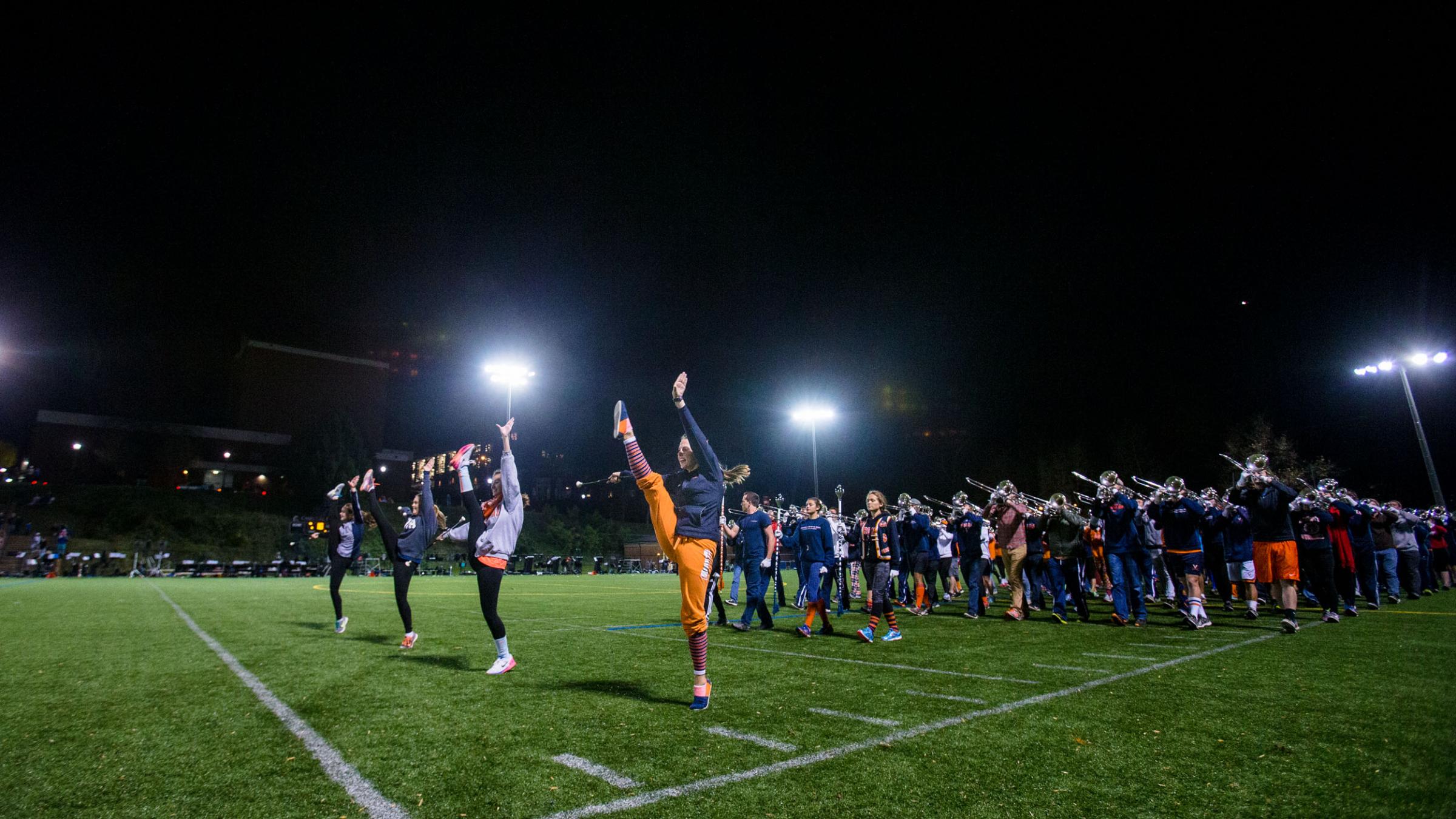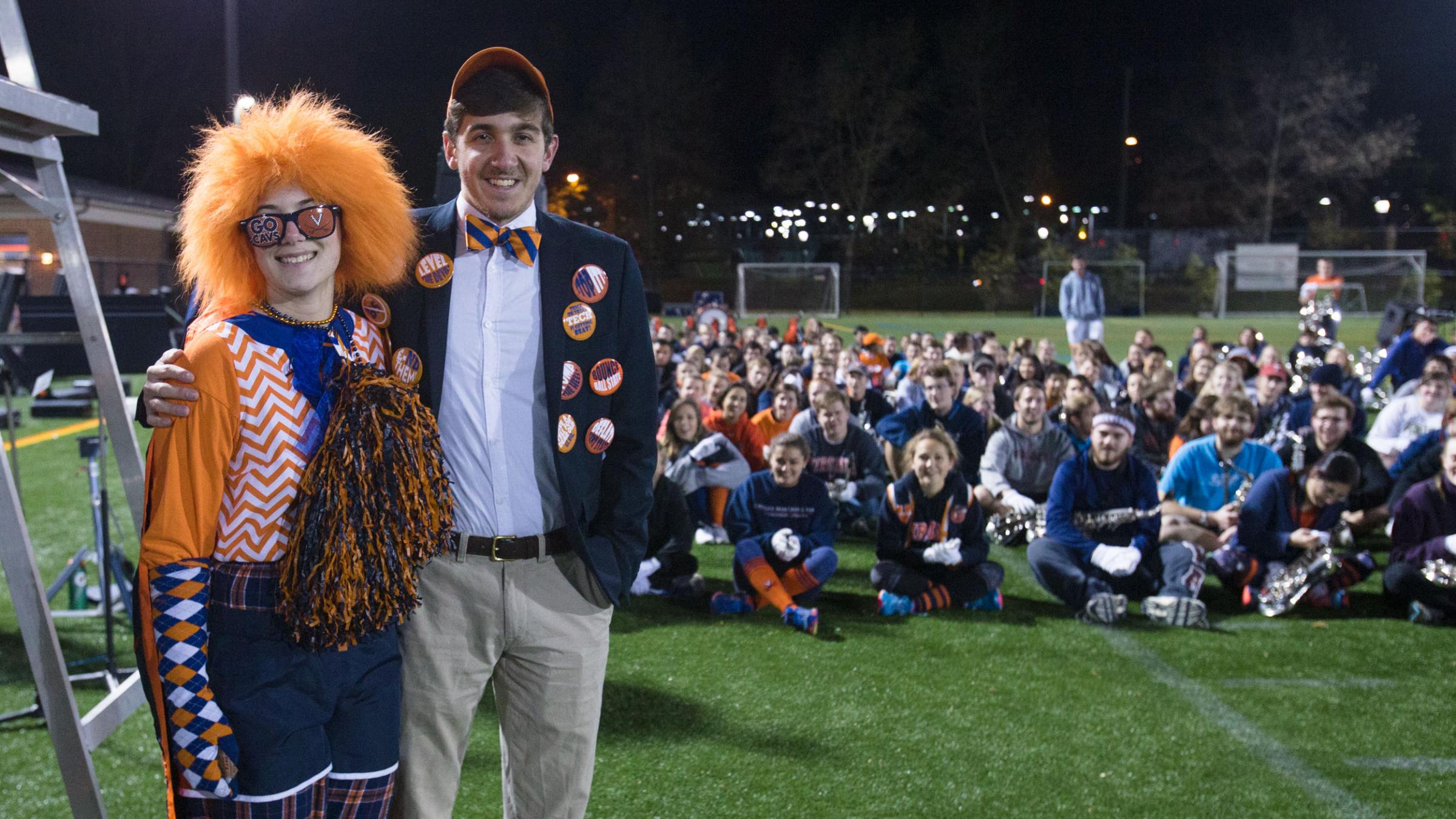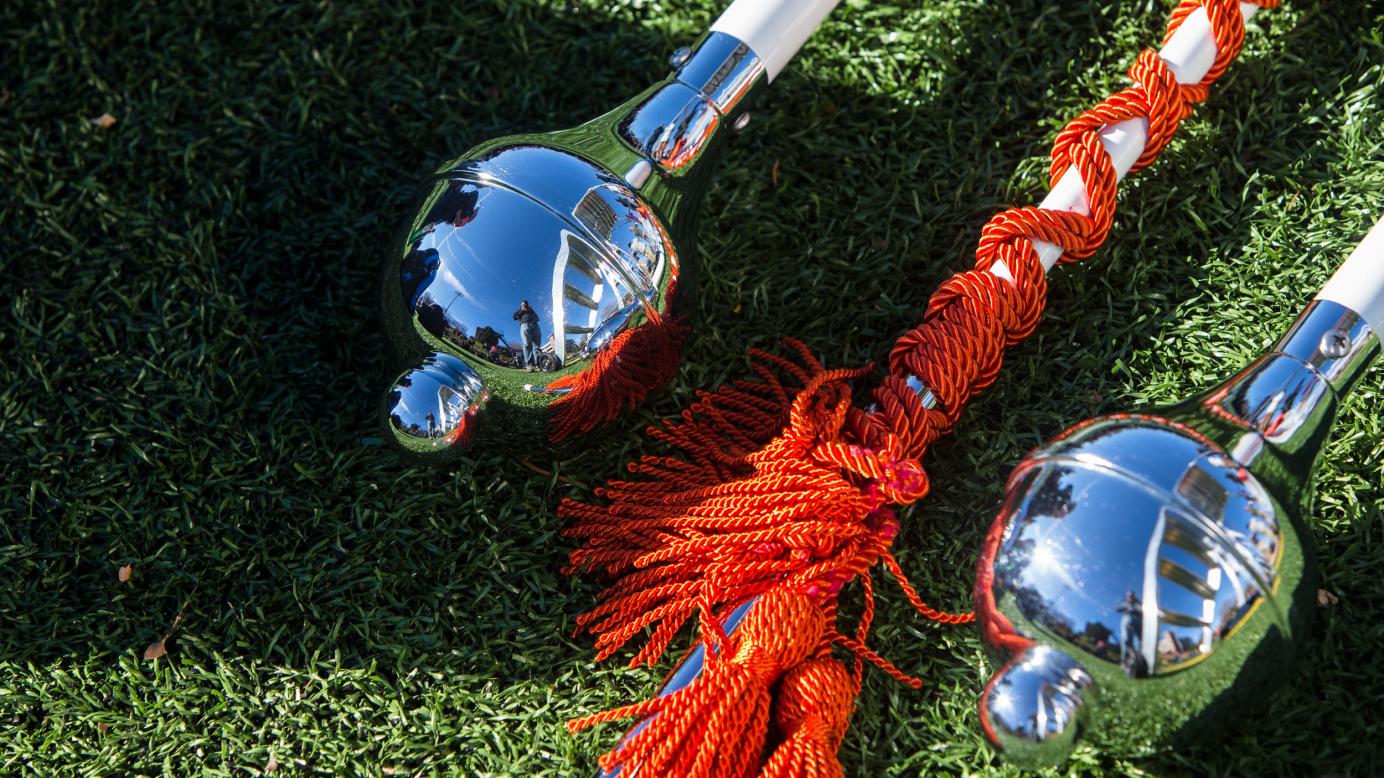 Saturday, Nov. 20
(Game Day)
The Duke game finally arrives, and the band performs its tribute to the nation's military, with formations and songs honoring each of the five branches. Before the game, Pease invited band members' parents to join them for a final rehearsal on the field, thanking them for supporting their students in their journey to New York and in so many other ways, on and off the field.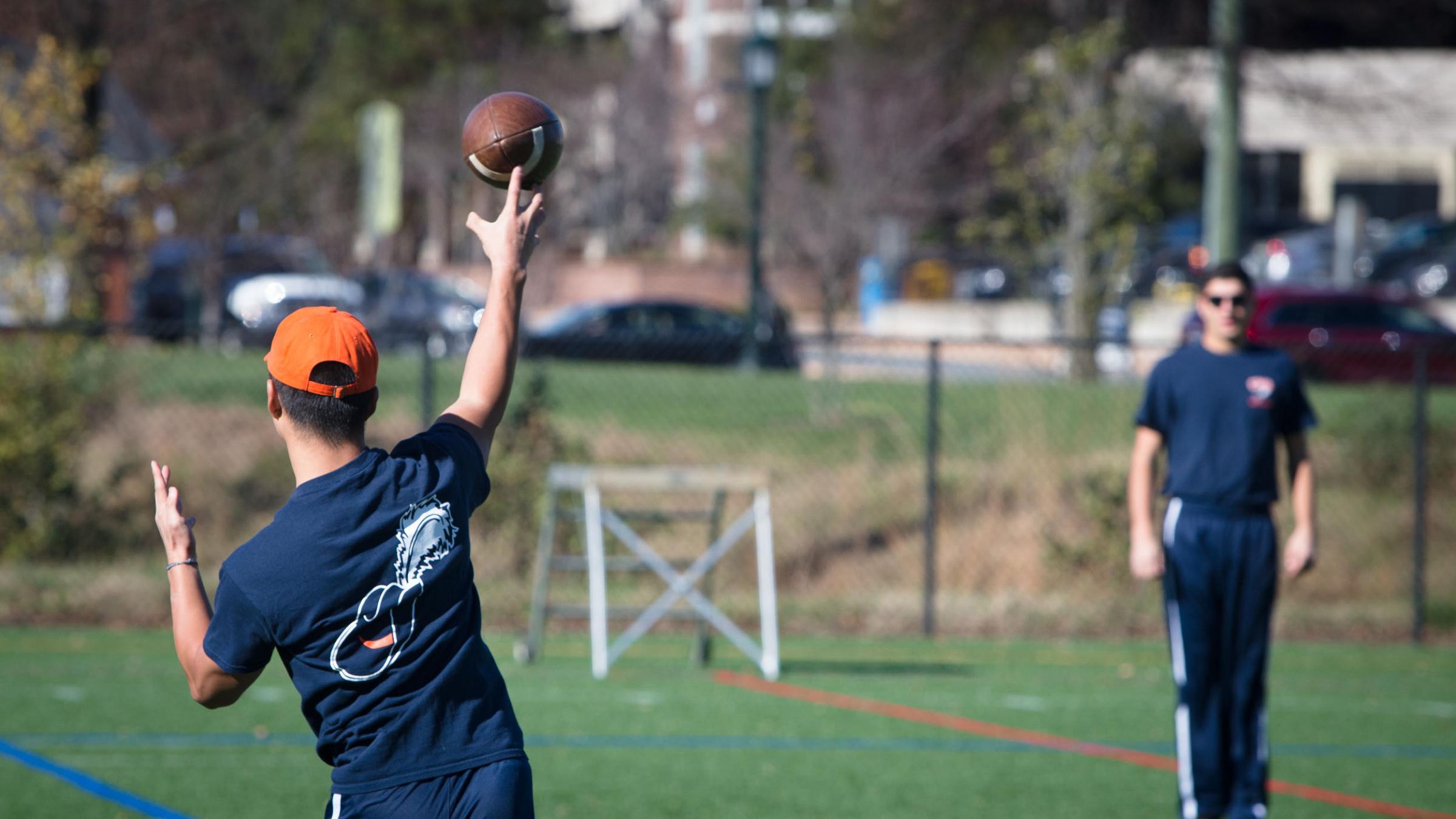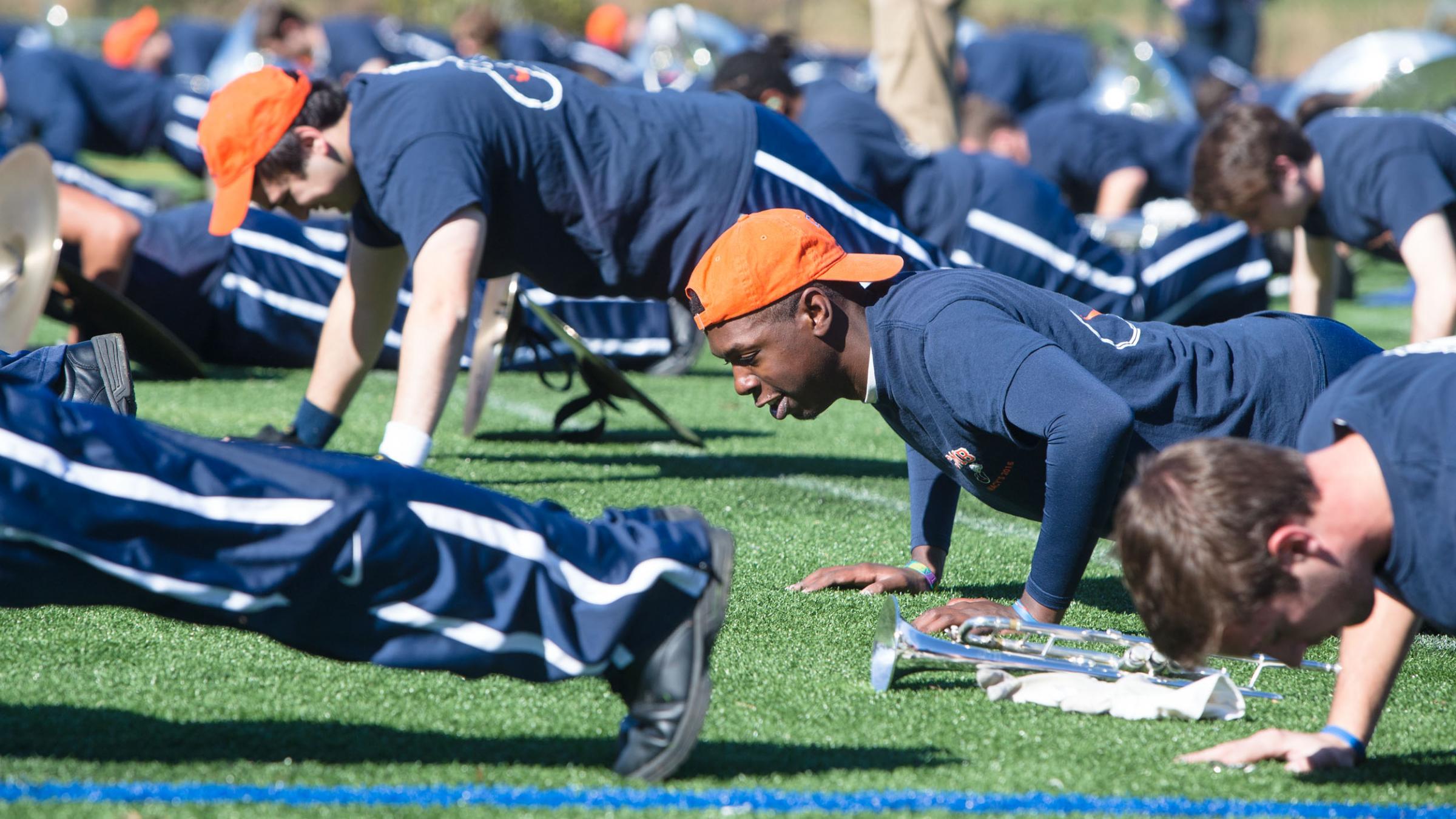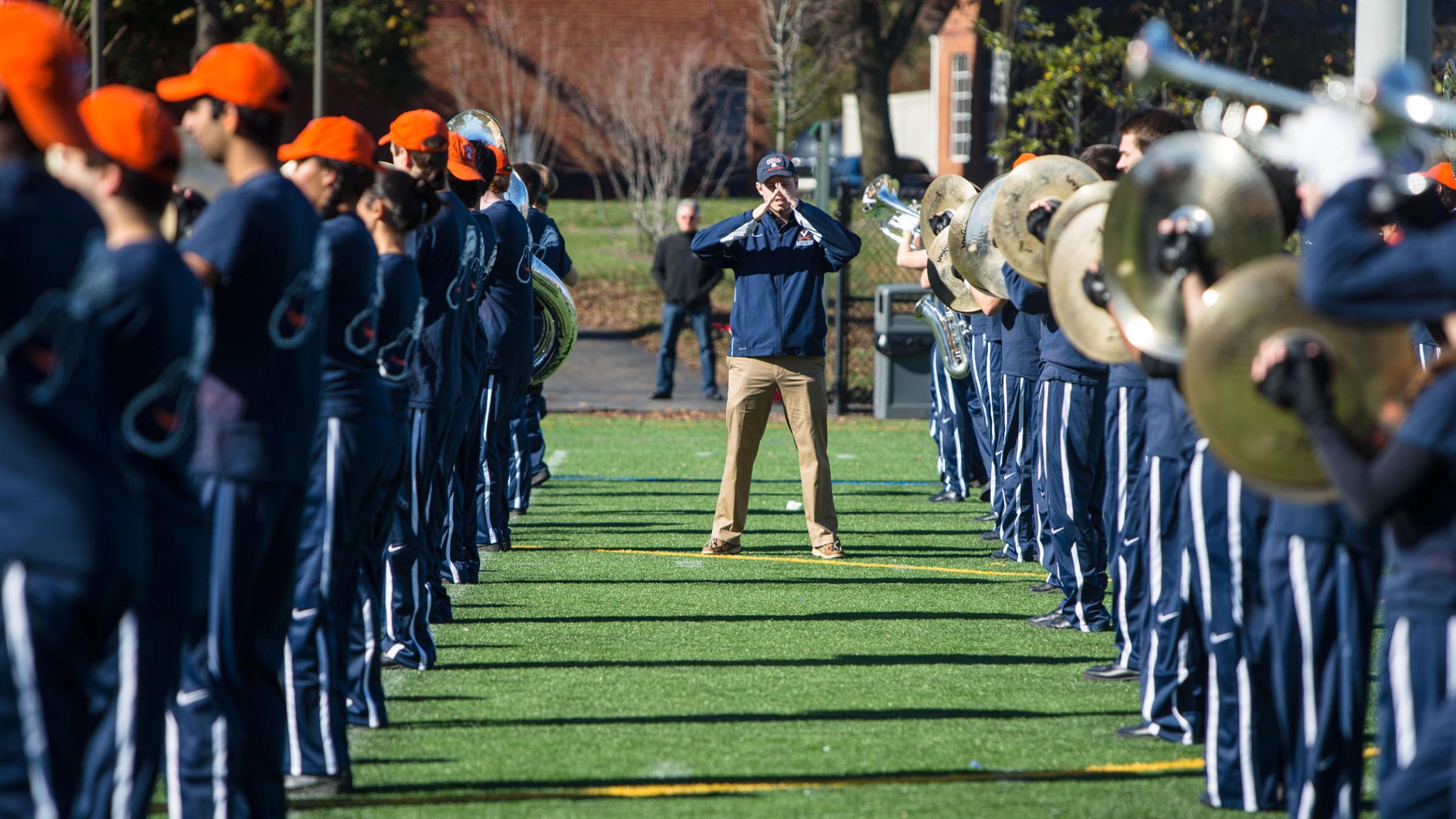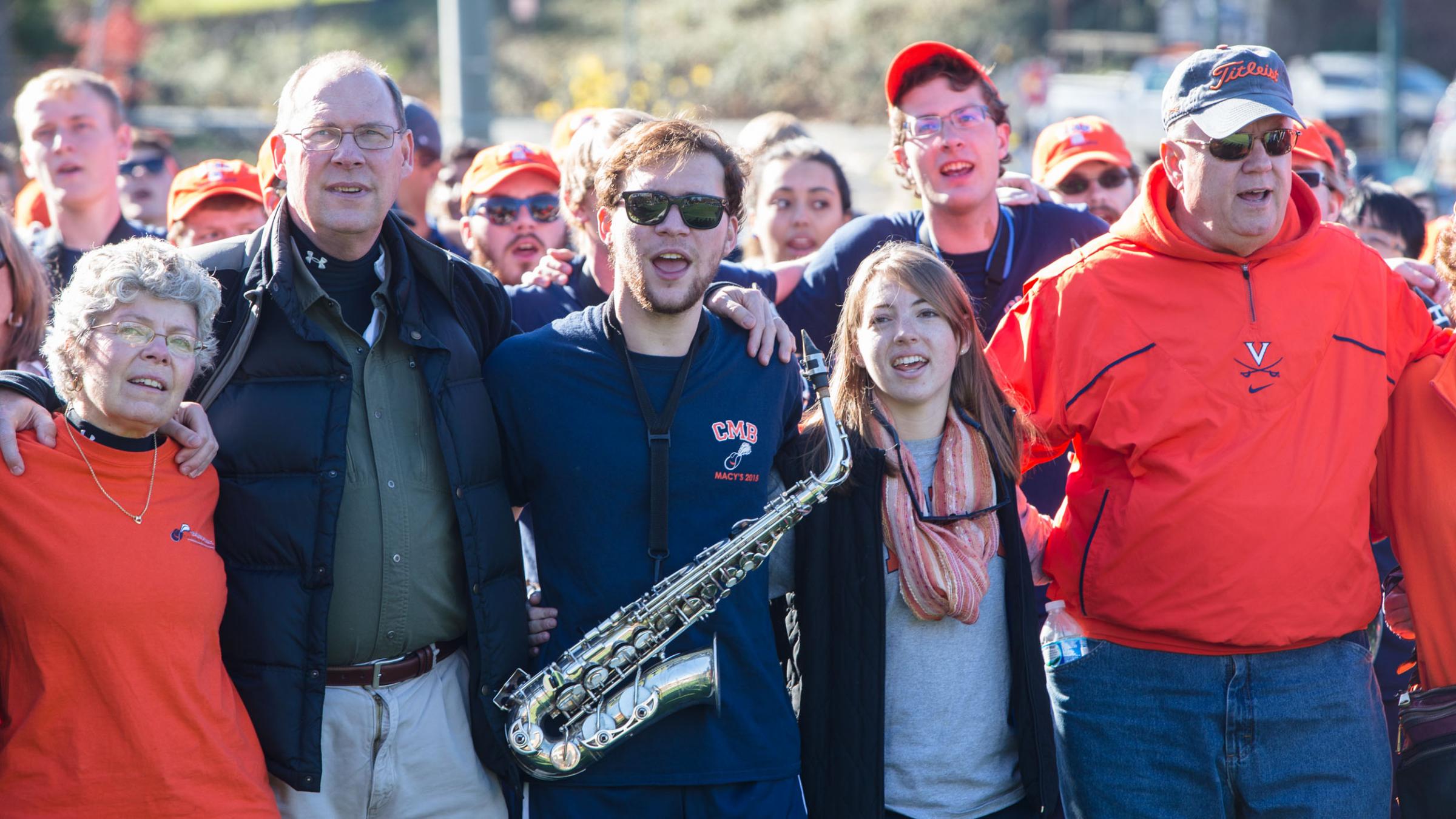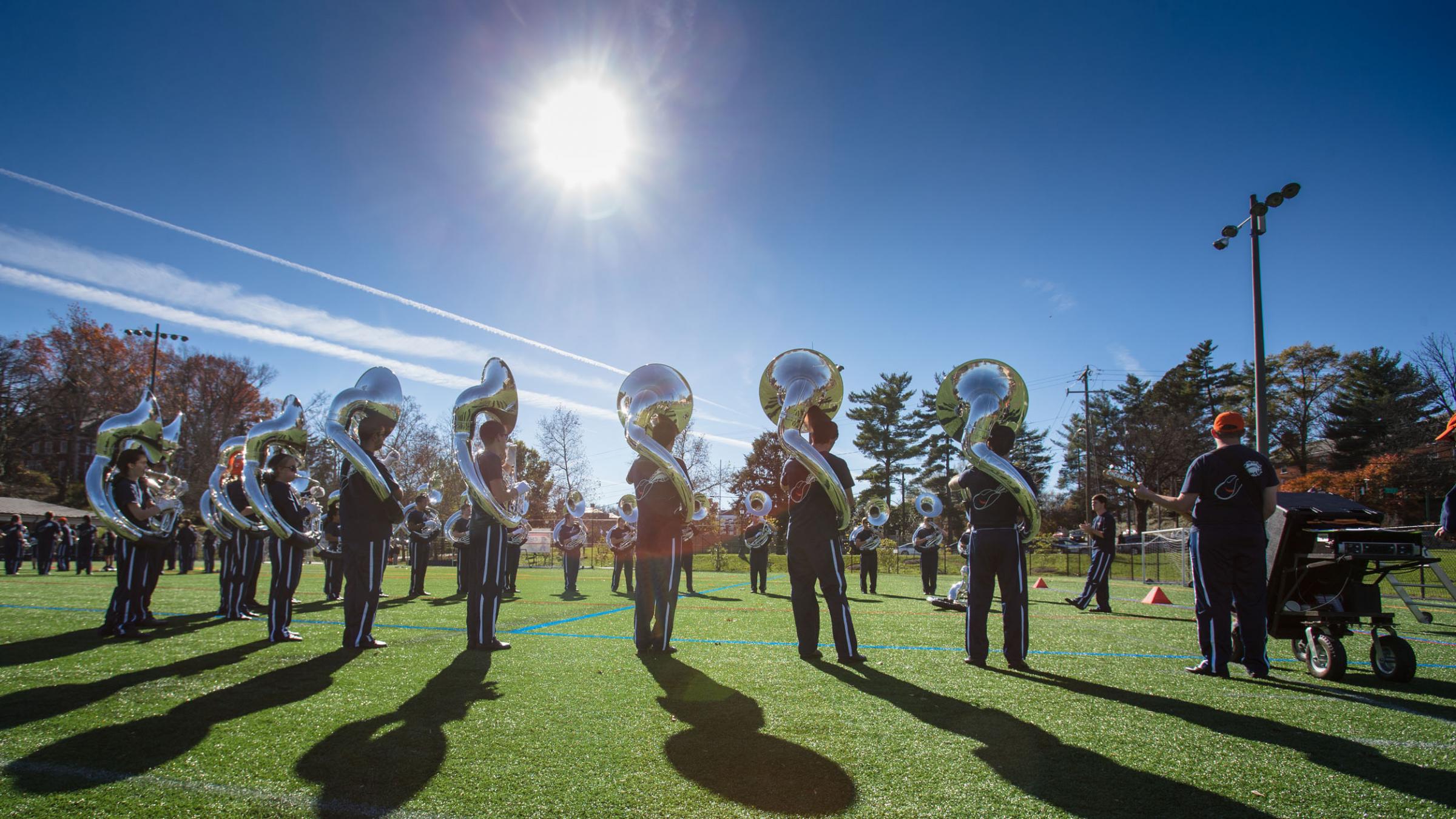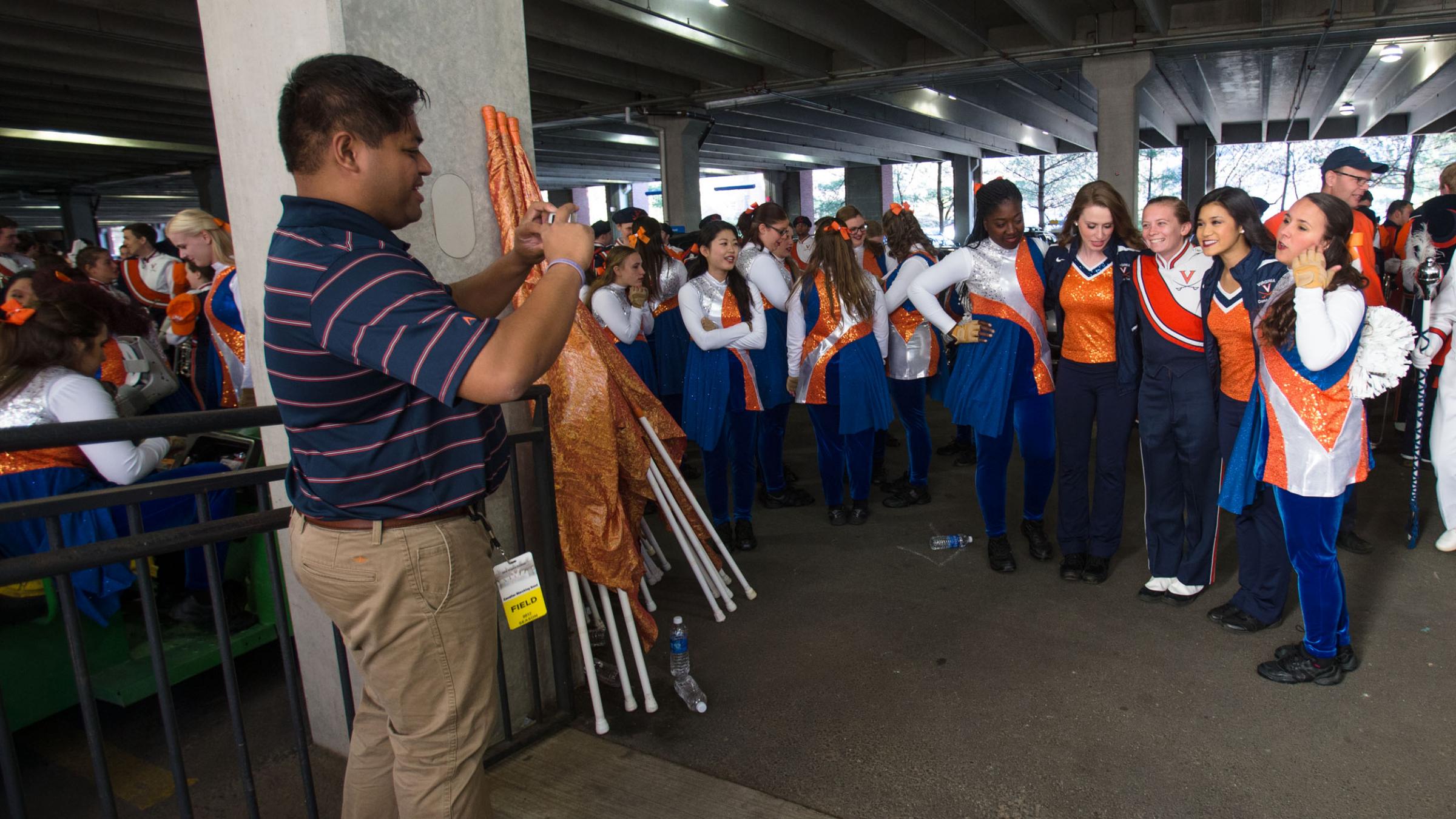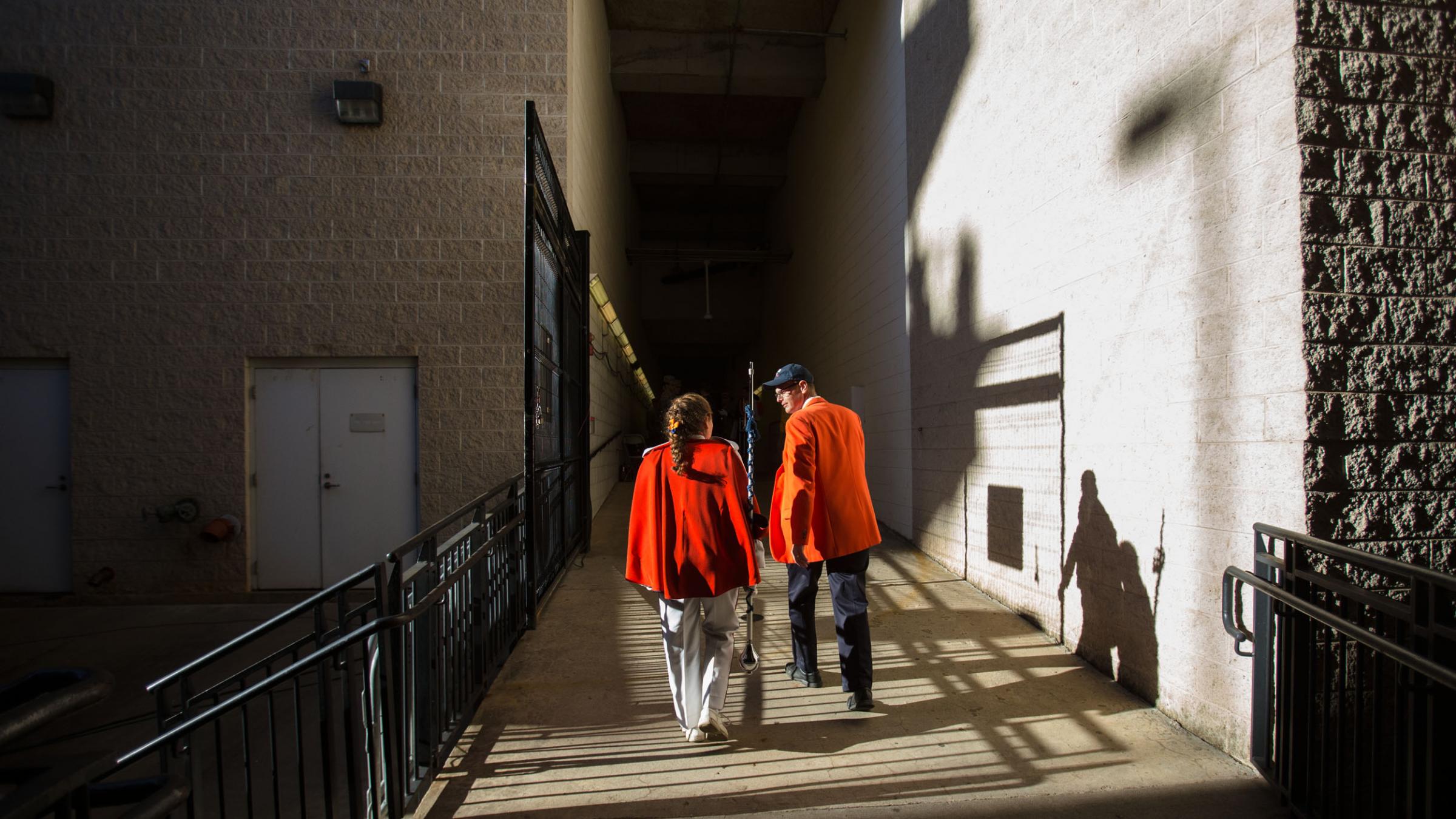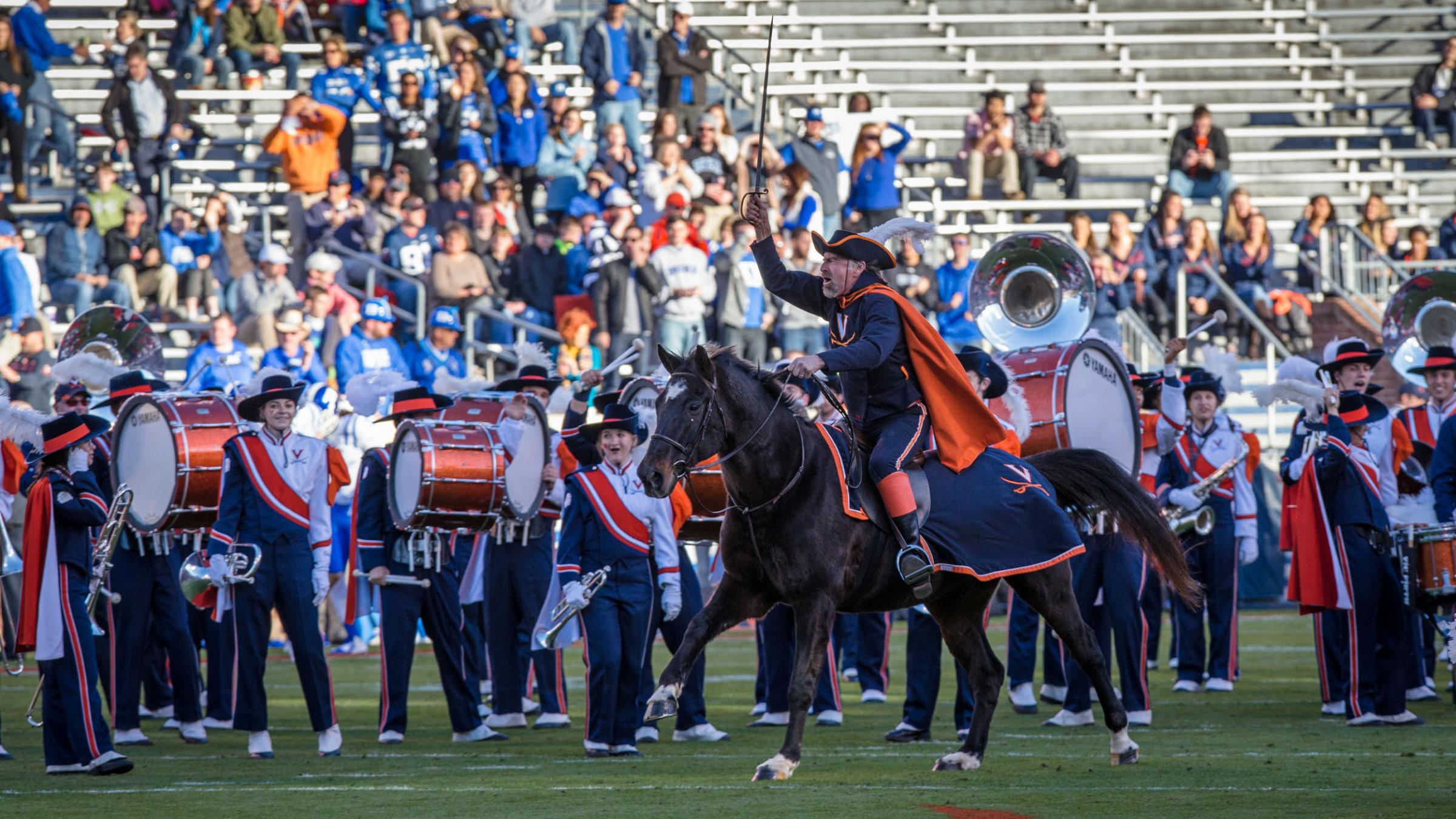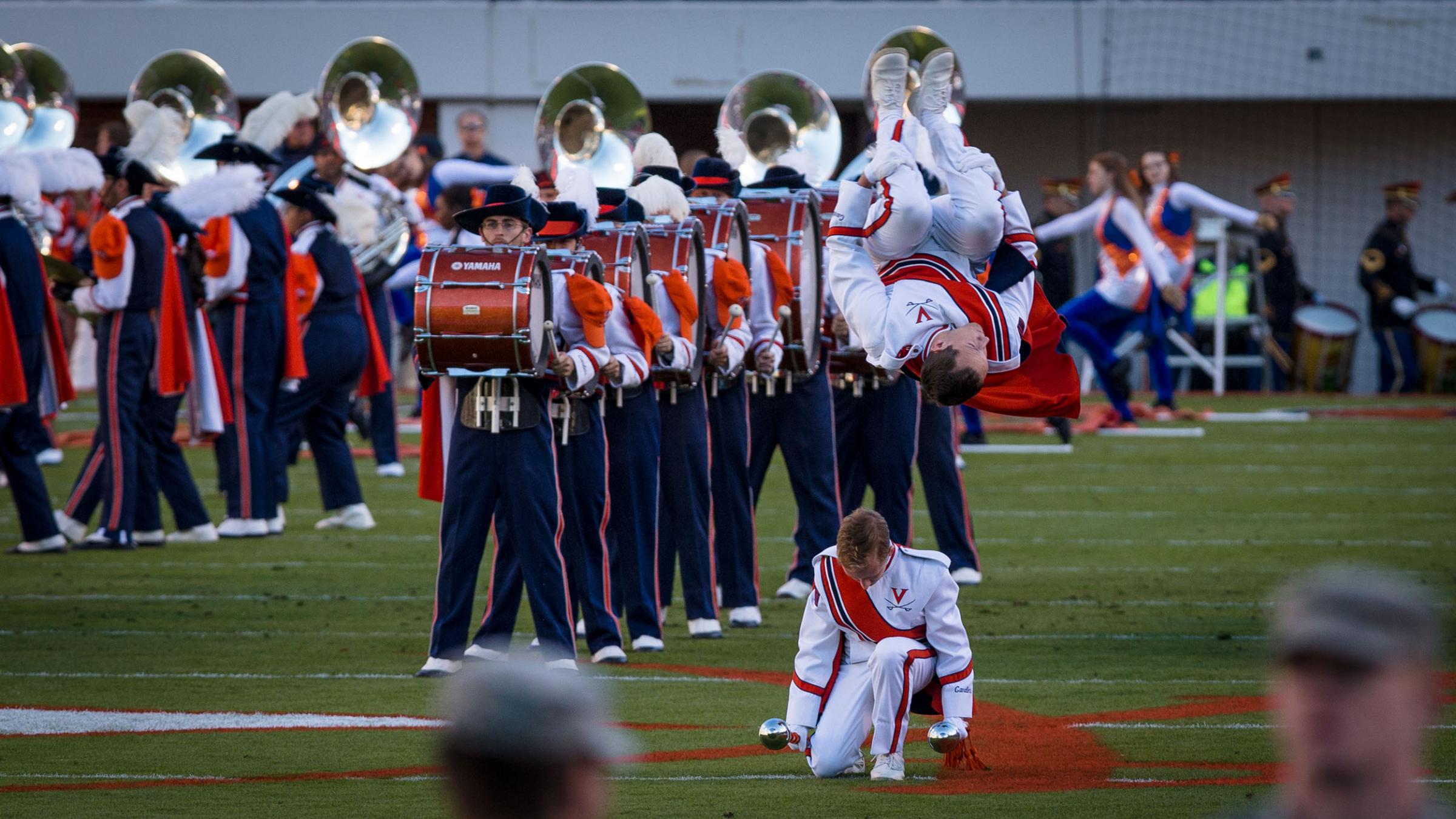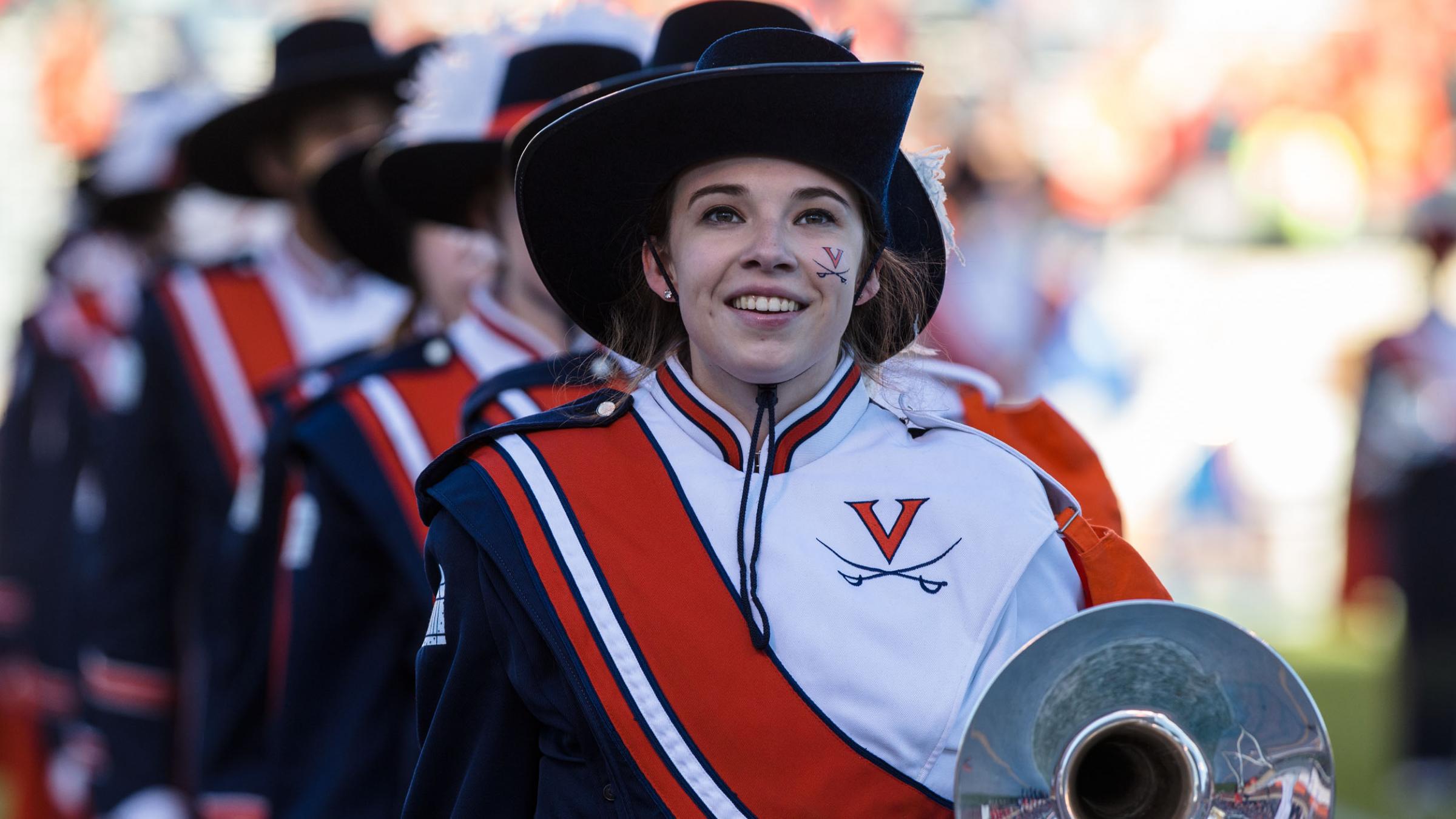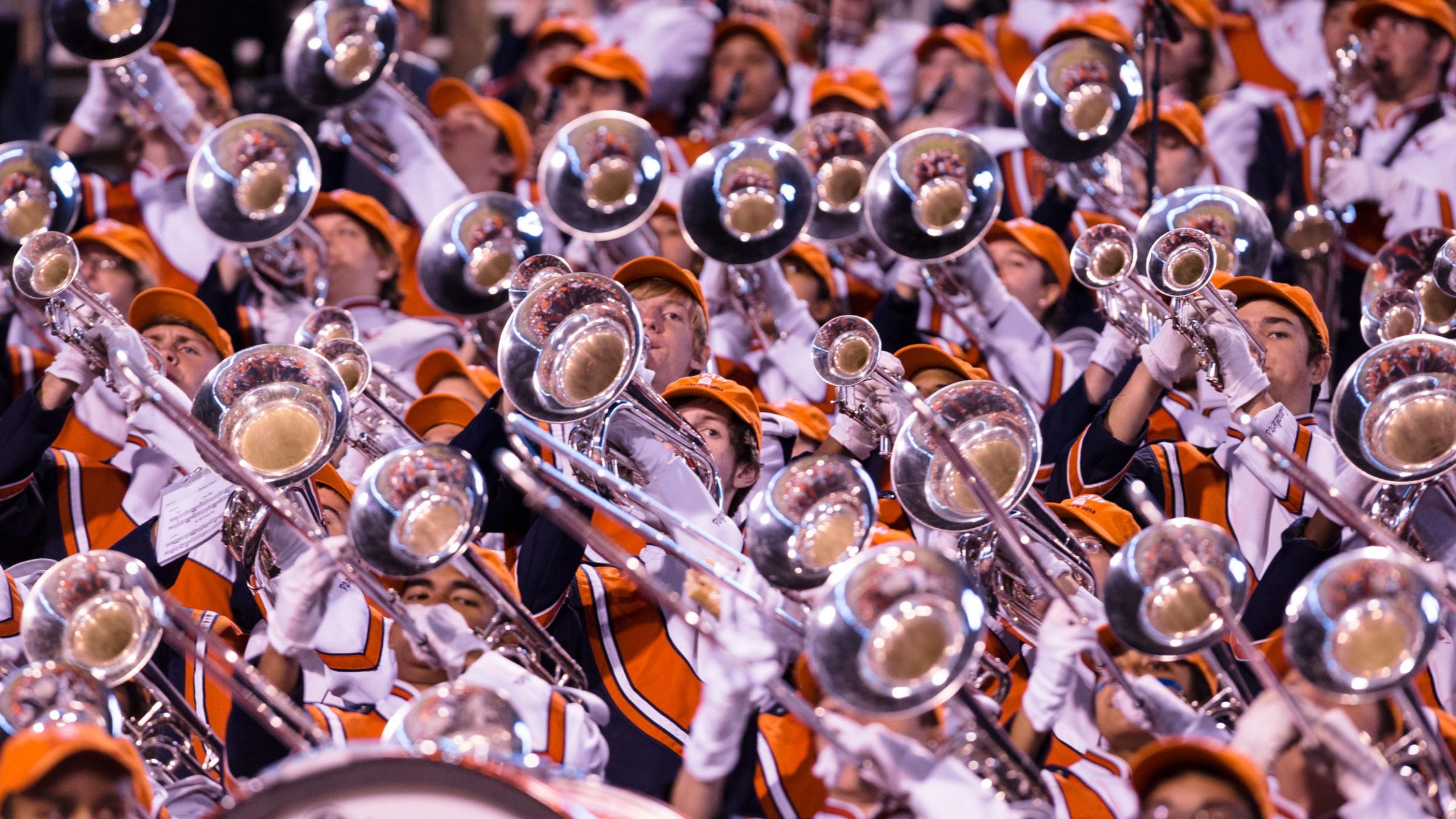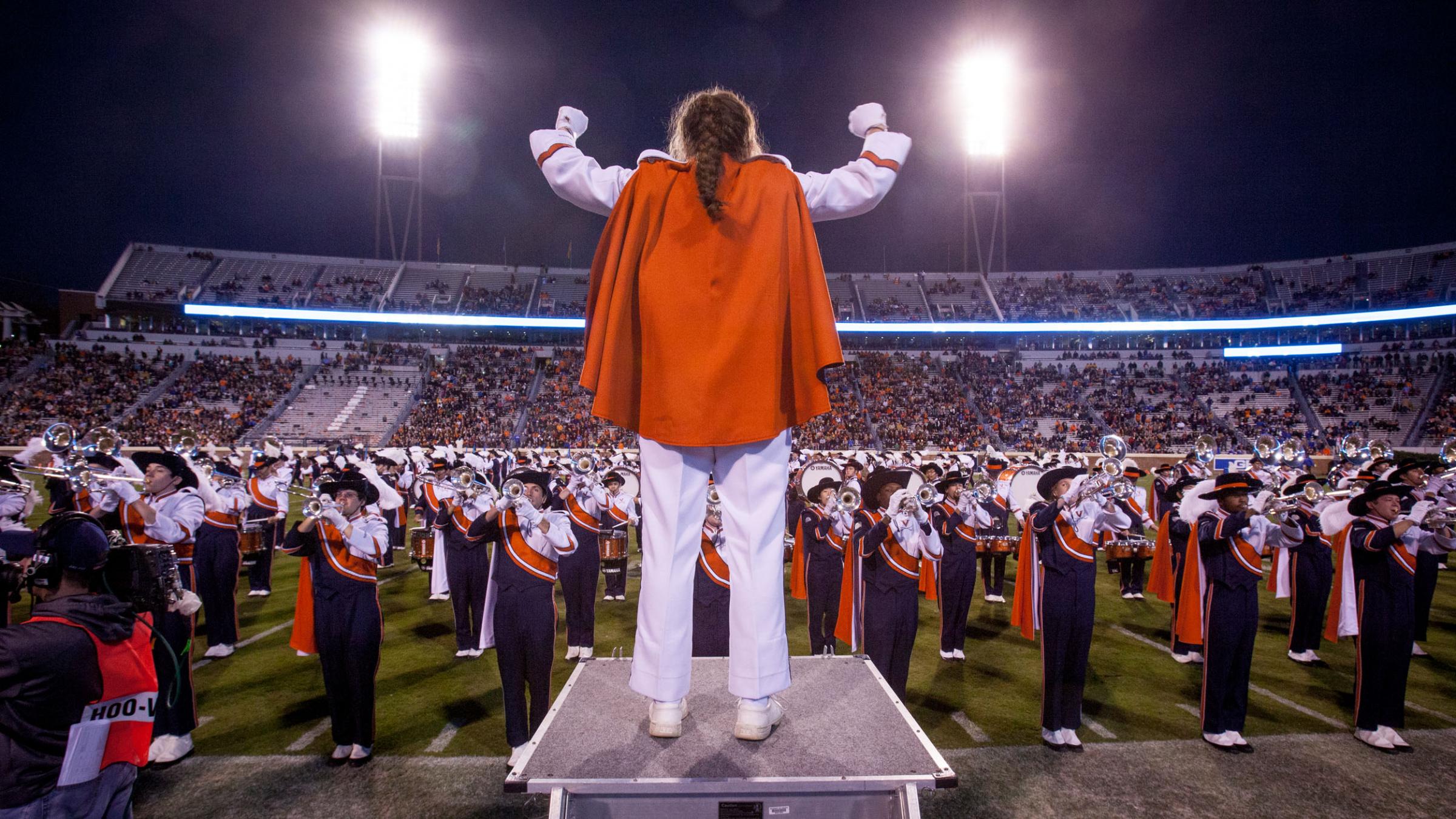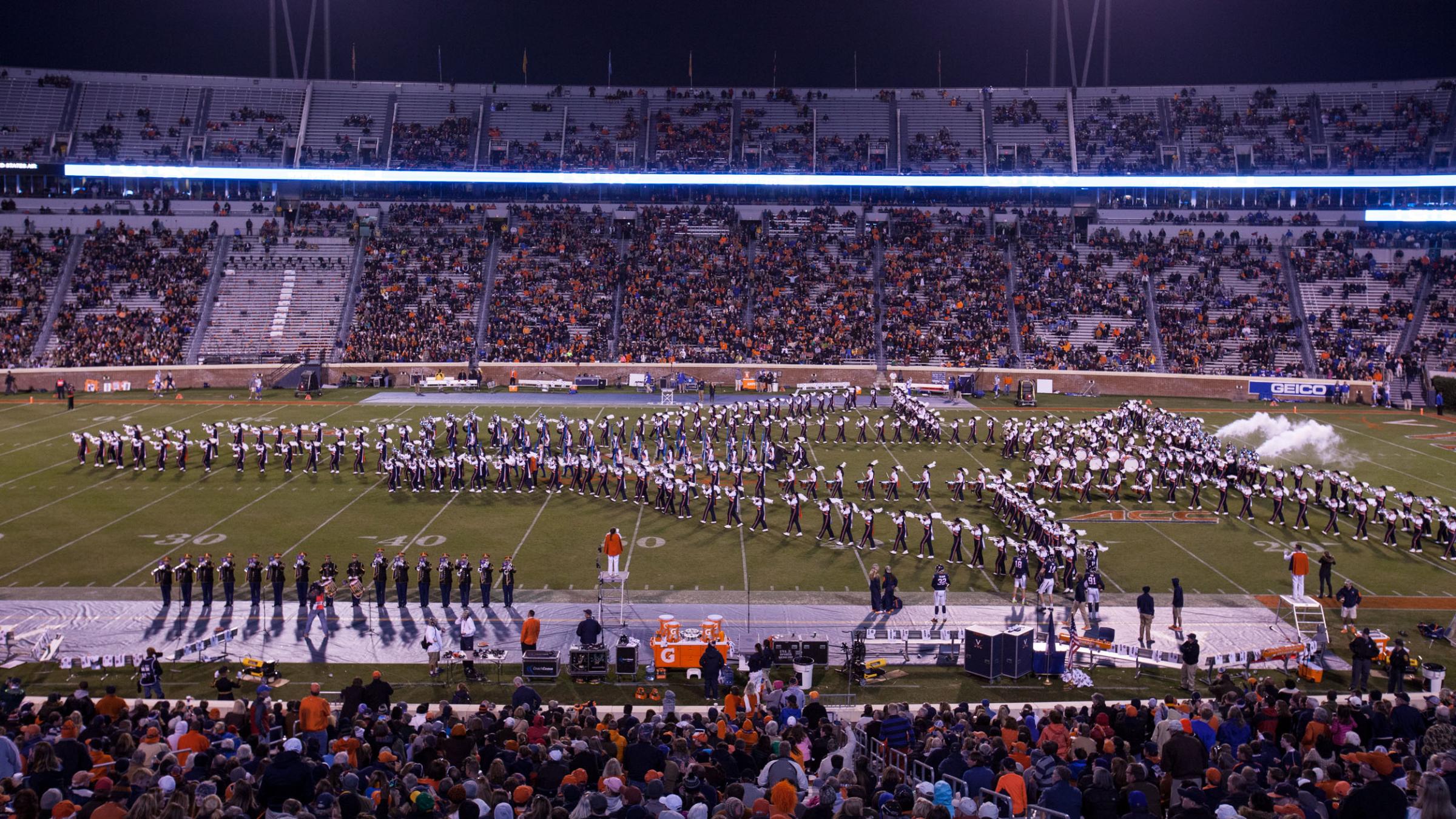 Article Information
November 23, 2015
https://news.virginia.edu/content/cavalier-band-ready-march-macys-national-spotlight