More than five decades after he was elected president, the glamorous life of John F. Kennedy and the era of "Camelot" remains the stuff of American legend, a fervor of fascination driven to even greater heights by his tragic assassination in 1963.
Were he still alive, Kennedy would celebrate his 100th birthday on May 29. In recognition of that occasion, the University of Virginia's Center for Politics is beginning a year of educational programs on Kennedy.
Its "JFK100" series will begin Wednesday with an exhibition of previously unreleased Kennedy photos, including nearly 80 photos from two donors. About 20 of the photos were donated to the center by the Christie family, and an additional 60 are on loan from Lana Sherrard of Portadown, Northern Ireland, who requested the center's assistance in researching them.
Sherrard is a long-time collector of Kennedy photos and acquired her many photographs from various other collectors and sellers over time.
"I was looking for somewhere for the photos to be used. When I got them, they weren't researched, and I felt that Larry Sabato [the center's director] and the Center for Politics would be the best place for them," Sherrard said. "When I contacted Larry, he seemed very excited and that's how it really got started. I wanted to make sure that they're researched and used for educational purposes."
Her collection is wide-ranging and includes photos from Kennedy's earliest days as a senator as well as photos of the widowed Jacqueline Kennedy before and after her marriage to Aristotle Onassis. Below, UVA Today has a sneak preview of some of the photographs included in the exhibit.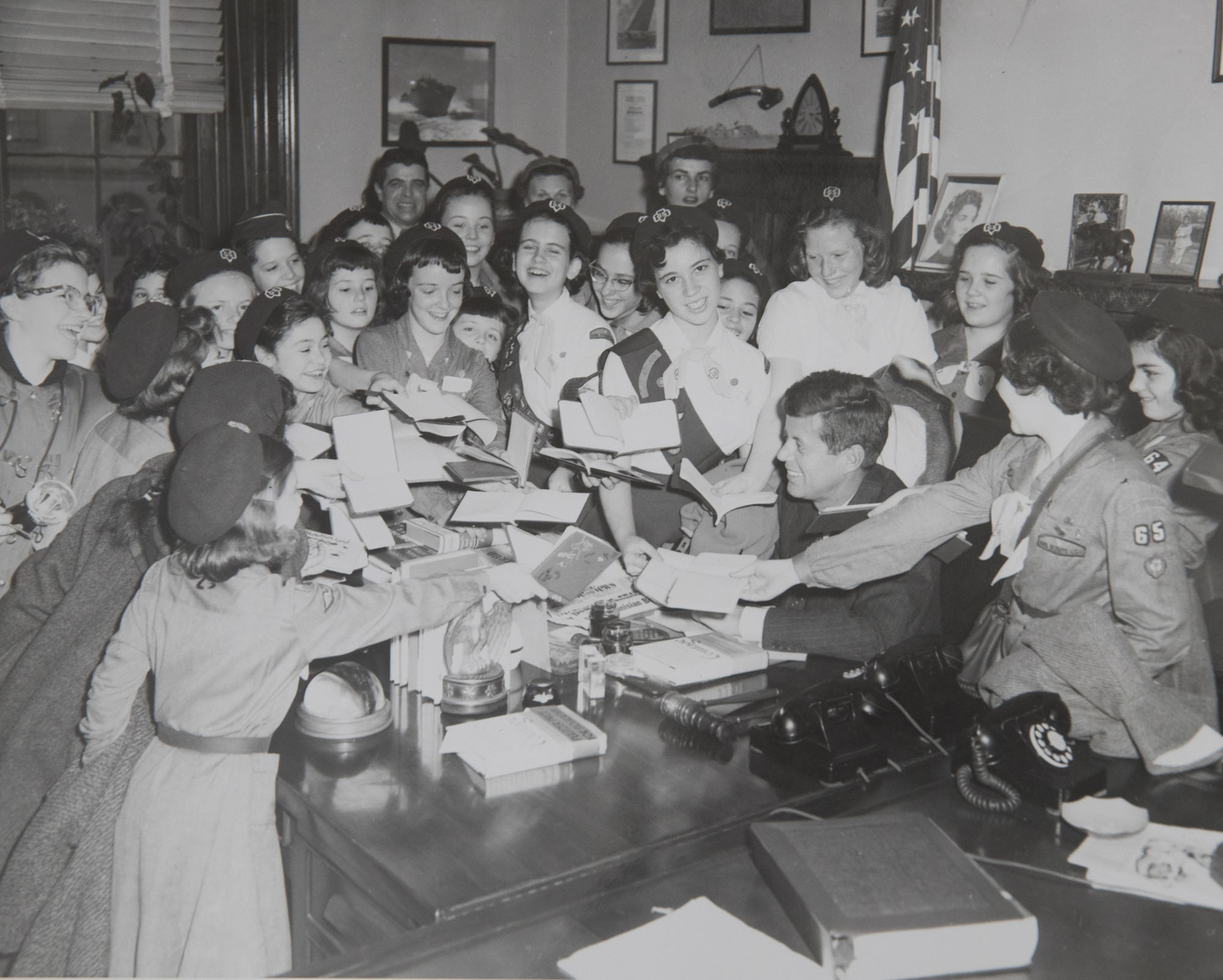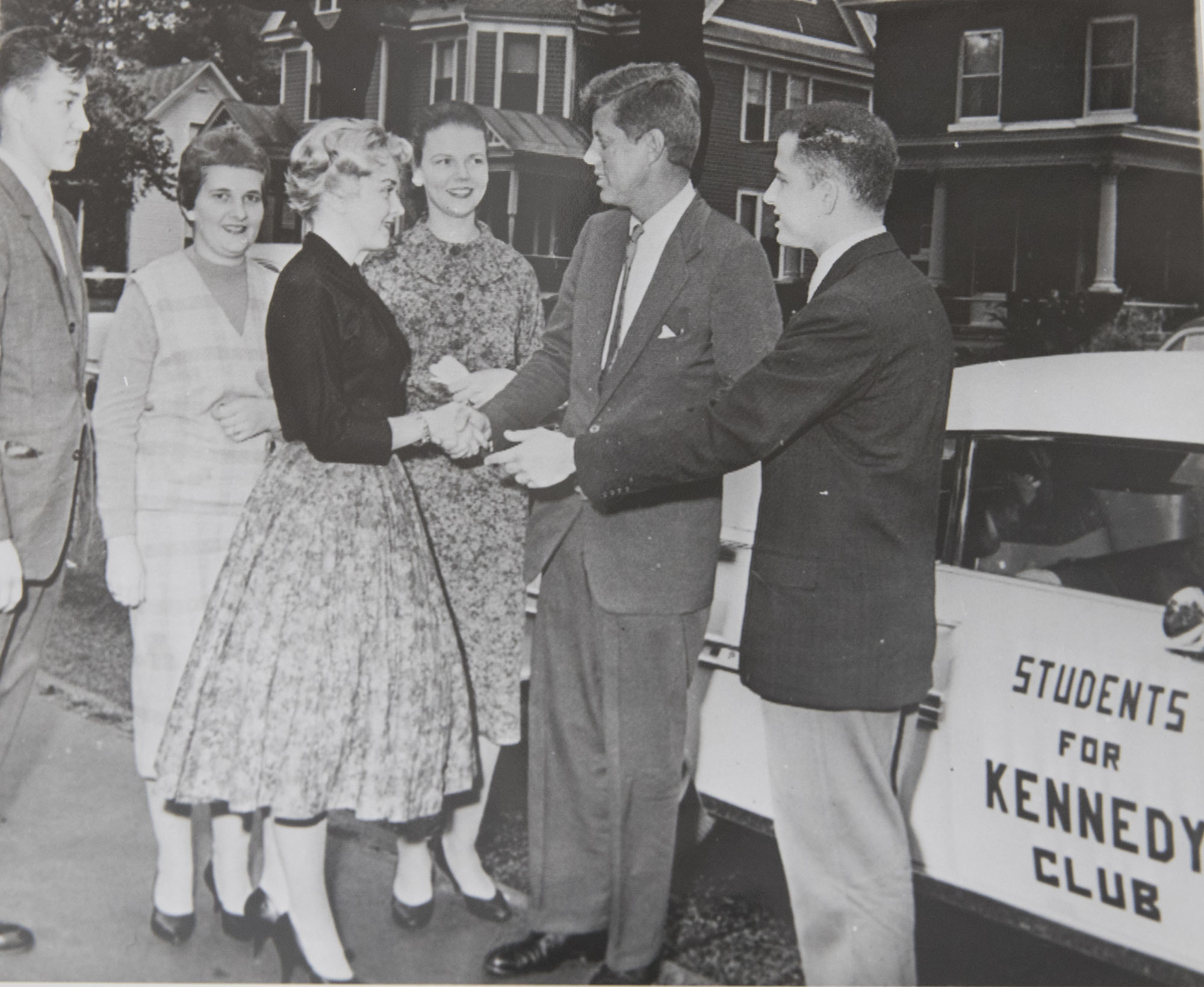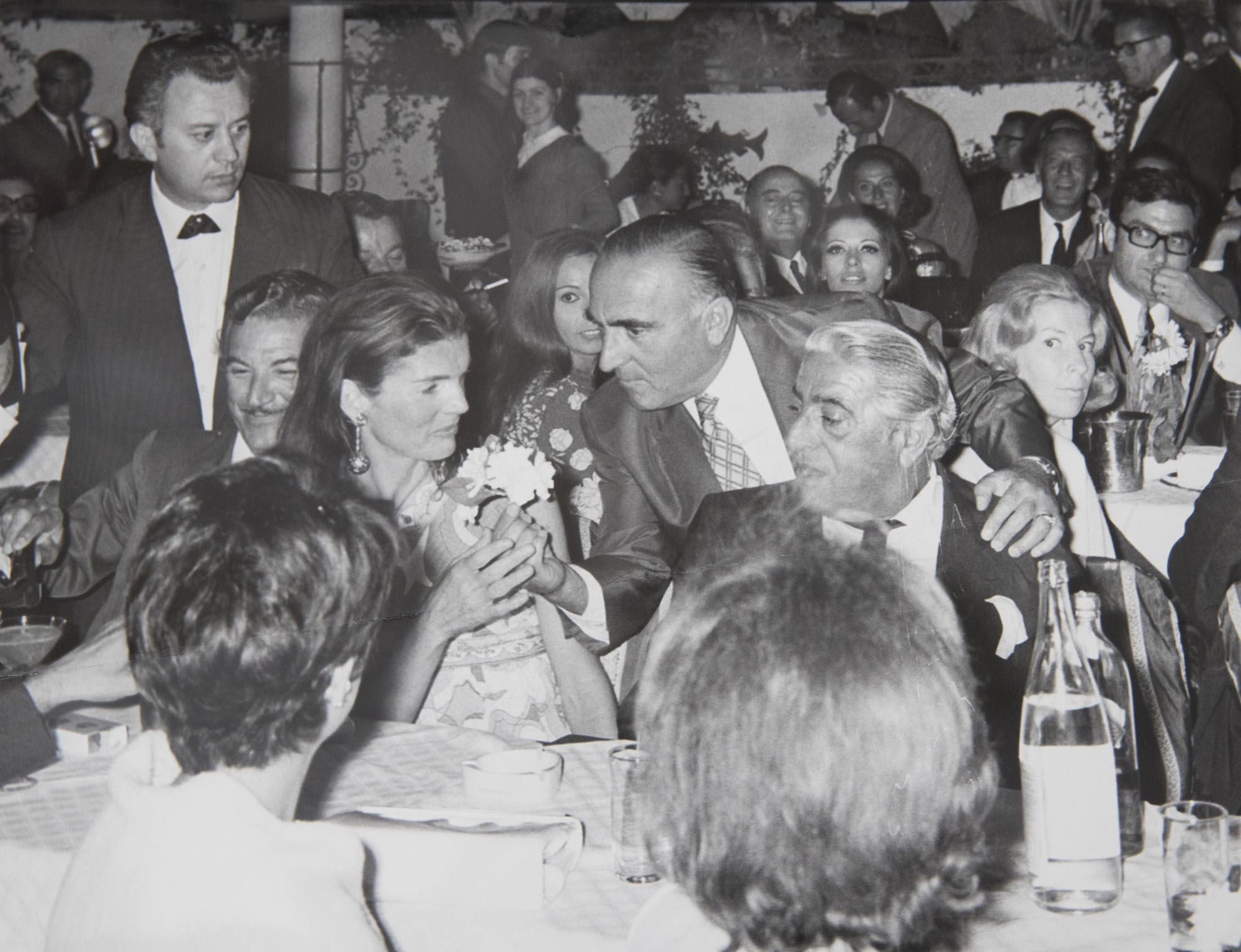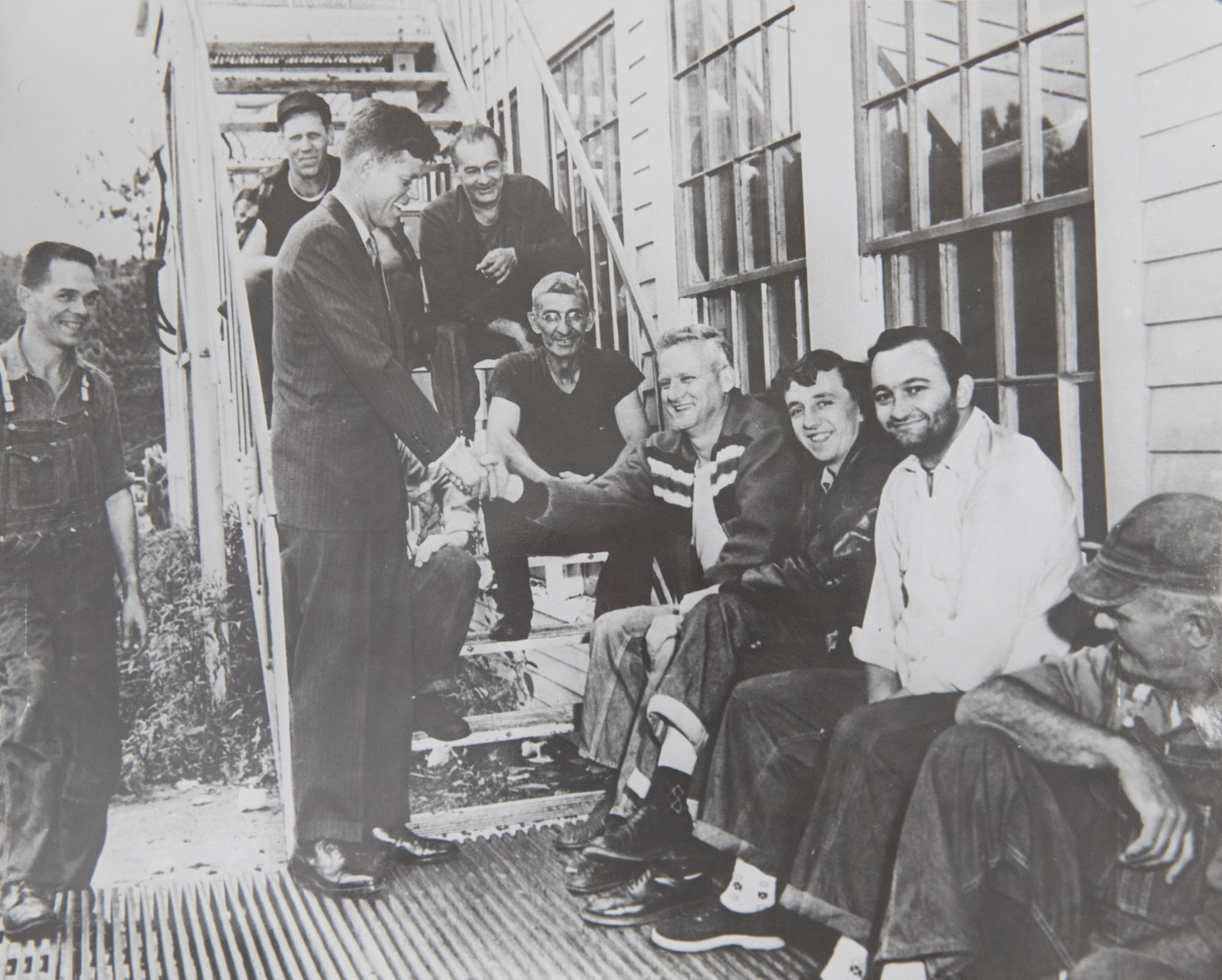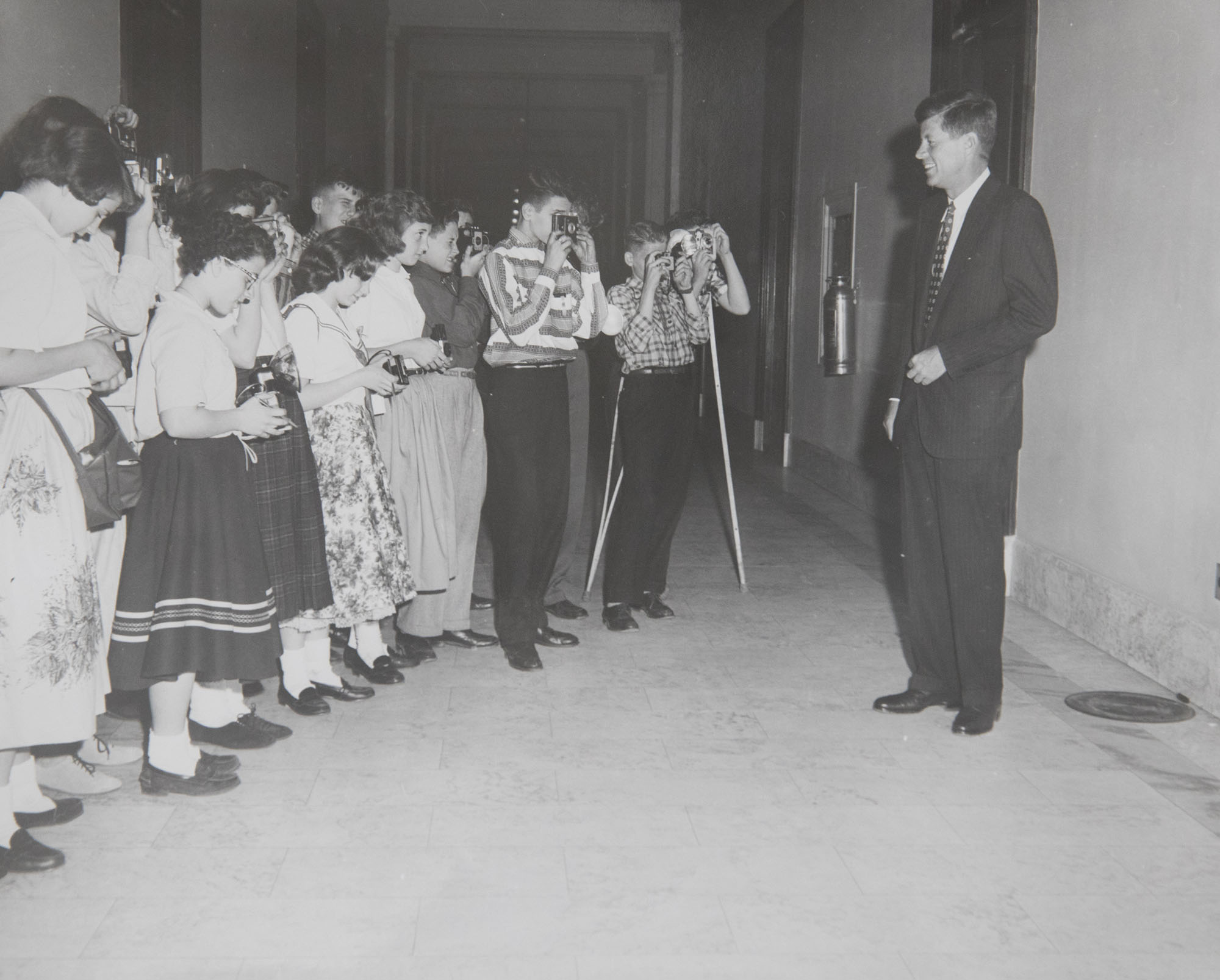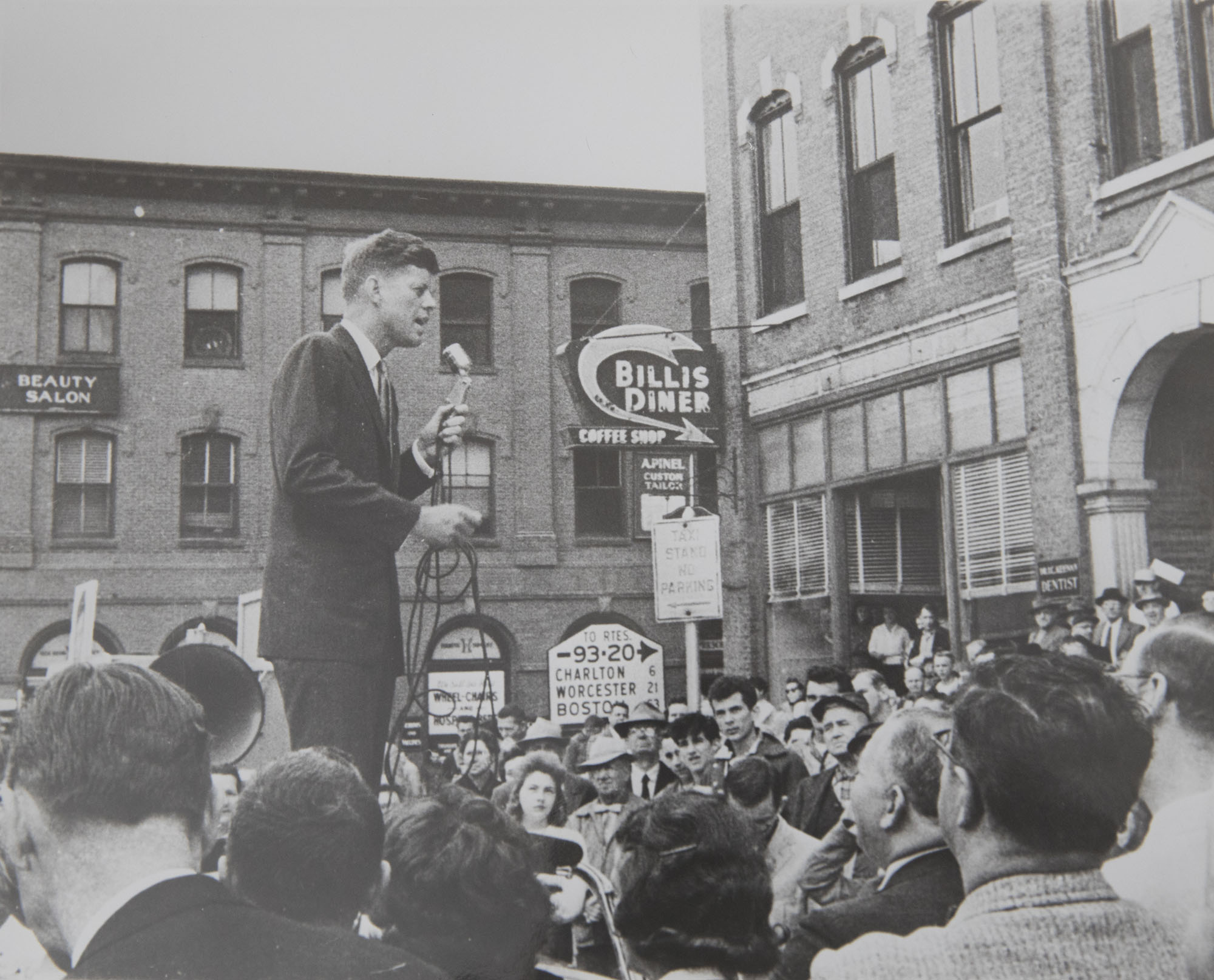 The opening exhibit will take place Wednesday from 6:30 p.m. to 8:30 p.m. in Minor Hall, room 125, and will feature a discussion with Sherrard, Sabato and the Kennedy historian and journalist John T. Shaw. Other upcoming events in the JFK100 series include:
Looking the Part: JFK's impact on the media and image-making in modern American politics. (March 29)
Kennedy and the Civil Rights Movement: A panel discussion exploring Kennedy's often-reluctant participation. (April; date TBA)
JFK 100th birthday celebration at UVA Reunions. (June; date TBA)
Race to the Moon: An event featuring pioneers of America's exploration of space. (September; date TBA)
Secret JFK Records: A look into the records of the Kennedy assassination that remained sealed from public view. (October; date TBA)
More specific times and dates will be available closer to each event. In addition to in-person events, the center is also partnering with PBS to produce a documentary featuring the unreleased photos and new stories about JFK and his legacy. It will serve as a sequel to the center's 2013 release, "The Kennedy Half Century," which won an Emmy Award for best historical documentary.
Those unable to attend Wednesday's exhibition can view the photos on display at the Center for Politics, located at 465 Crestwood Dr. in Charlottesville, for the remainder of 2017. Additional information about JFK100 programming and pre-registration for Wednesday's event is available on the Center for Politics website.
Article Information
February 27, 2017
/content/center-politics-shares-previously-unreleased-jfk-photos