The University of Virginia has presented Award for Projects in the Arts grants to five students engaged in three separate projects – a musical performance, a restaging of a classic play and photography/sculpture exhibit.
Sophia Park, Brent Davis and Anna Wang, rising fourth-year students who perform as the chamber ensemble Trio Sobrenna, plan a fourth-year recital in Old Cabell Hall in spring 2021.
Jakob Cansler, a rising fourth-year drama and foreign affairs major, plans to stage a production of T.S. Eliot's play, "The Cocktail Party."
Liza Wimbish, a rising third-year studio art major, plans to combine photography and sculpture to create sculptural installations that she will photograph with a digital camera, resulting in a series of photographic prints.
The University Award for Projects in the Arts, presented by the Office of Undergraduate Research and funded by that office and by the Vice Provost for the Arts, provides up to $3,000 for projects that expand students' creative expression and showcase artistic accomplishments.
"It is great to see an array of creative pursuits among the recipients," said Andrus G. Ashoo, interim director of UVA's Office of Undergraduate Research. "All of the recipients this year put forth clear and compelling project proposals, supported by artists in their fields. I can't believe that I have to wait almost a year to see the finished works."
Trio Sobrenna
Trio Sobrenna comprises violinist Sophia Park of Vienna, a biochemistry and music performance major; cellist Brent Davis of Great Falls, a commerce and music performance major; and pianist Pey-Yun Anna Wang of Sterling, a nursing major. They plan a recital of Claude Debussy's Piano Trio in G Major, Paul Schoenfield's Café Music and Franz Schubert's Piano Trio No. 2 in E-flat Major, Op. 100.
"We chose these selections to incorporate a variety of styles and eras into our program," Davis said. "Schubert's trio is distinctly classical; Debussy's work is very lyrical and passionate, but also hints at his impressionist style; and Café Music incorporates jazz with more contemporary elements. These are masterworks for the genre and we all had a great desire to work on these pieces together."
The arts award funds will cover the cost of renting Old Cabell Hall for the recital, chamber music coaching from professional musicians in Northern Virginia and the purchase of critical editions of the musical scores they will be performing.
Davis noted that the trio has built a special bond through the music.
"We're each in separate programs and schools – I'm in commerce, Sophie is in biochemistry in the College, and Anna is in the Nursing School – but music is something that brings us together," he said. "We're the first chamber ensemble to stay together for eight semesters – none of us took a semester abroad, none of us took a gap year, none of us took a break from trio. That's quite rare and our mentors and faculty have really pushed us musically and pulled for us as a group.
"This is also the first chamber ensemble fourth-year recital in the history of the McIntire Department of Music. We had a vision for something that seemed impossible and had never been done, but we all felt so strongly that we are a really special group and did anything in our power to be able to make this happen, and share it."
"Chamber music is really special," Park said. "It is teamwork. I really like the musical expressivity and freedom that playing solo violin allows and the complex interplay of musical lines and textures that playing in an orchestra allows. Chamber music allows for both these features. Everyone plays an important role. Playing together requires careful planning and coordination, but when we work together to create music, it really is like producing a whole greater than the sum of its parts."
Wang added, "Throughout these past few years, we've developed a keen understanding of each other's playing and have improved at sensing changes in tone and voicing. Working with other musicians has also helped me deepen my own understanding of the music, and our constant discussion about the pieces we perform has given me new inspirations on how I should approach my own playing."
Wang is co-president of the UVA Chapter of the Student Nurses' Association of Virginia, and a member of Alpha Phi Omega, the gender-inclusive service fraternity, and Alpha Kappa Delta Phi Sorority. She received a Joanne and Bill Conway Undergraduate Nursing Scholarship and a 2020 Raven Scholarship. As a member of the nursing distinguished majors program, she is researching the psychological effects of the COVID-19 quarantine on the general public.
Davis is a member of the Radio Music Society, the Charlottesville Symphony at the University of Virginia and the Charlottesville Symphony Players Committee. He is a J. Sanford Miller Family Arts Scholar in music and received a William M. Shermet Scholarship for outstanding commerce students who excel in academics, leadership and service. Davis plans to pursue a career in business or analytics, possibly with a professional sports franchise, but he is also keeping his options open to graduate studies in music or data science.
Park is a member of the Charlottesville Symphony at the University of Virginia and the Grace Christian Fellowship. She is a J. Sanford Miller Family Arts Scholar in music. She plans to work as a registered nurse before becoming a nurse practitioner and is interested in the fields of public health, mental health, oncology and neuroscience.
Jakob Cansler
Jakob Cansler of Newport News plans to direct a production of T.S. Eliot's "The Cocktail Party" through the Virginia Players during the coming school year. He said while the play is a product of its times, aimed at a specific audience, he wants to emphasize the universal themes it addresses.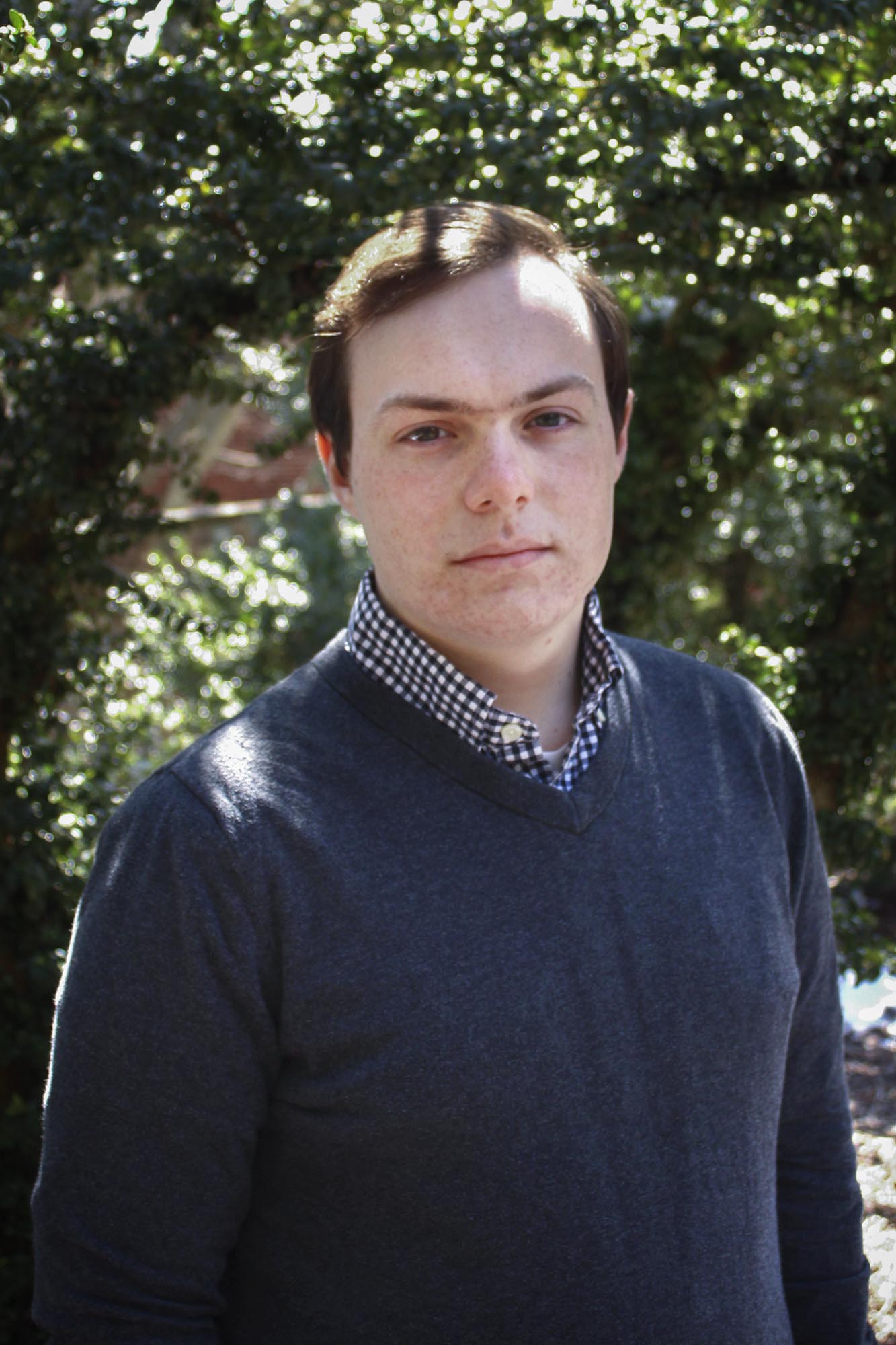 Jakob Cansler, a rising fourth-year drama and foreign affairs major, plans to stage a production of T.S. Eliot's play, "The Cocktail Party." (Contributed photo)
"I plan on setting 'The Cocktail Party' in the modern day and casting the show in a way that is reflective of society in 2020, not 1949," Cansler said. "I've never been interested in creating carbon copies of other productions. I'm much more interested as an artist in reimagining plays so that they speak to audiences in a more effective way. My hope is that by modernizing and reimagining 'The Cocktail Party,' audiences will see something of themselves somewhere in this play and that they'll leave asking the same questions T.S. Eliot started asking 70 years ago."
Cansler first read the play for his "Religion in Modern Drama" course.
"I was struck at how it managed to be wickedly funny while also dealing with very heavy themes of alienation, disillusionment and finding true happiness," he said. "I also liked how open-ended it was compared to many of the plays from this time period. It was like T.S. Eliot wanted the play to be reinterpreted by future generations. After reading it just once, I felt like the script was begging me to direct it."
A Lawn resident this coming year, Cansler is an Echols Scholar and vice president of the Miller Arts Scholars. Within the UVA Drama Department, he has been an assistant director, an actor, a publicity manager and an assistant director with the Heritage Theater Festival.
He plans to study directing in graduate school and pursue a career in theater directing.
"One of my favorite things about theater is its malleability," Cansler said "Every script can be interpreted a million different ways, so finding an interpretation that works well is a bit like unlocking a puzzle. There isn't one way to solve it, per se, but there are some ways that work better than others. Then, when it's done, you get to see the emotional impact that your work has on people. That's what drew me to directing: it's problem-solving with remarkable real-world effects."
Liza Wimbish
Liza Wimbish of Richmond plans a project that combines different fields of creativity.
"With issues of gender, sexuality, engagement and spectatorship in mind, I'm embarking to intersect photography and sculpture by making sculptural installations and photographing them. The project will result in a series of photographic prints," Wimbish said. "In a sense, I chose this topic to challenge my own internalized biases toward art-making. I've always rigidly categorized myself as a photographer, but I also engage with other mediums.
"With that in mind, I wanted to produce a body of work that showcases my different practices by giving more attention to non-photographic forms of making, without disregarding photography."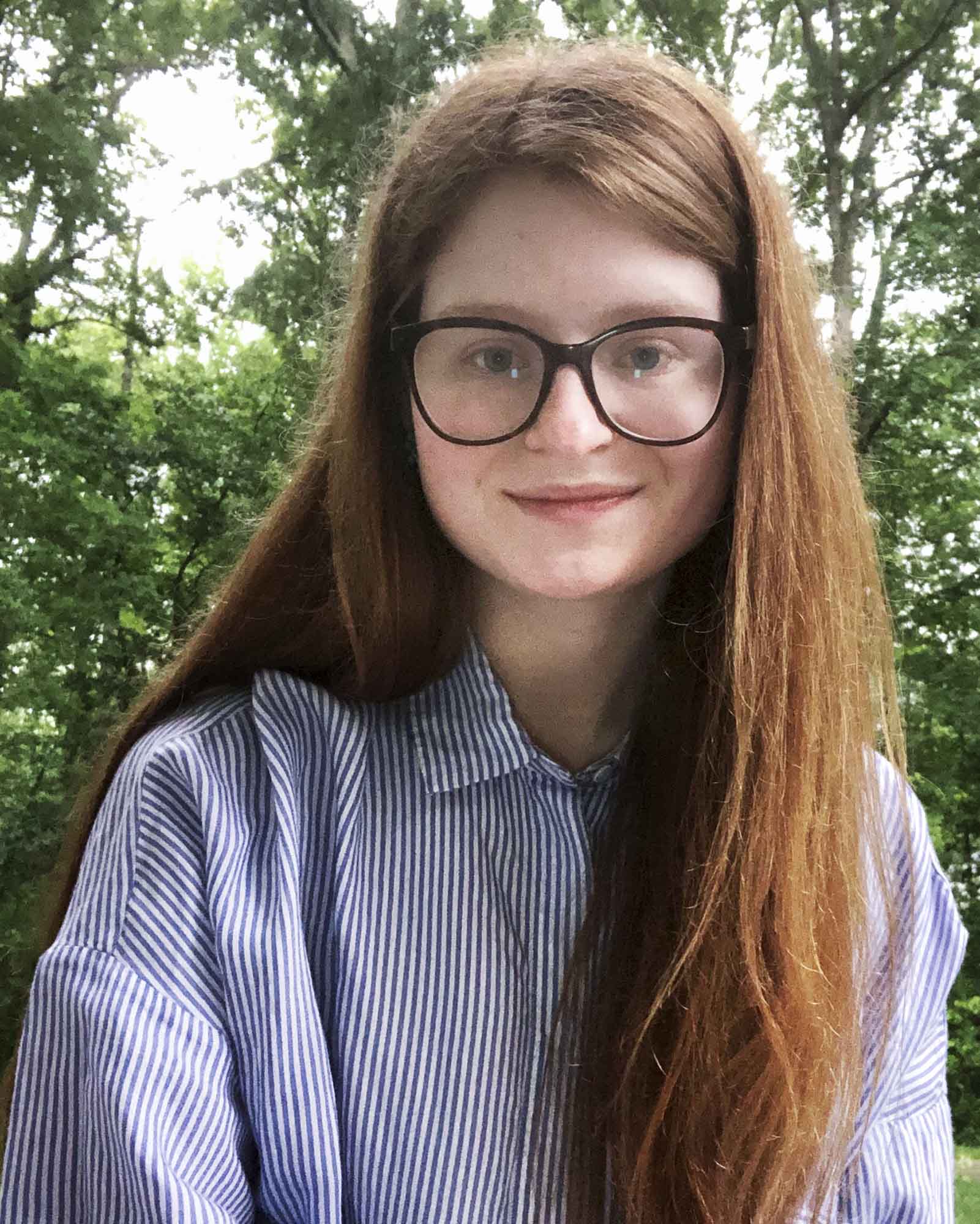 Liza Wimbish, a rising third-year studio art major, plans to combine photography and sculpture to create sculptural installations that she will photograph with a digital camera. (Contributed photo)
A Miller Arts Scholar, Wimbish said that her work is not universal, but a projection of her own experiences, so it can be perceived by audiences in different ways. 
"I want audiences to take away an understanding that telling their own stories and creating representations that reflect themselves is important and wanted," she said. "There will be an ephemeral quality to the sculptures, and I don't plan to exhibit them as individual entities themselves. They are more so acting as made photographic subjects. Longevity is never at the forefront of my mind when I make non-photographic work. So in a sense, the camera is archiving the sculptural installations, which will probably end up falling apart, and the photographs I make are the artifacts of the research."
Wimbish, who said she felt she had exhausted photographing her immediate surroundings, said she needed to find a way to expand her work without compromising her integrity and sense of understanding.
Wimbish plans a career in the arts. Her project is also supported by the Miller Arts Scholars program. She plans to exhibit her finished photographic prints at the Miller Arts end-of-year showcase and will post her work on her website.
Article Information
June 10, 2020
/content/chamber-music-theater-photography-arts-awards-will-back-students-projects