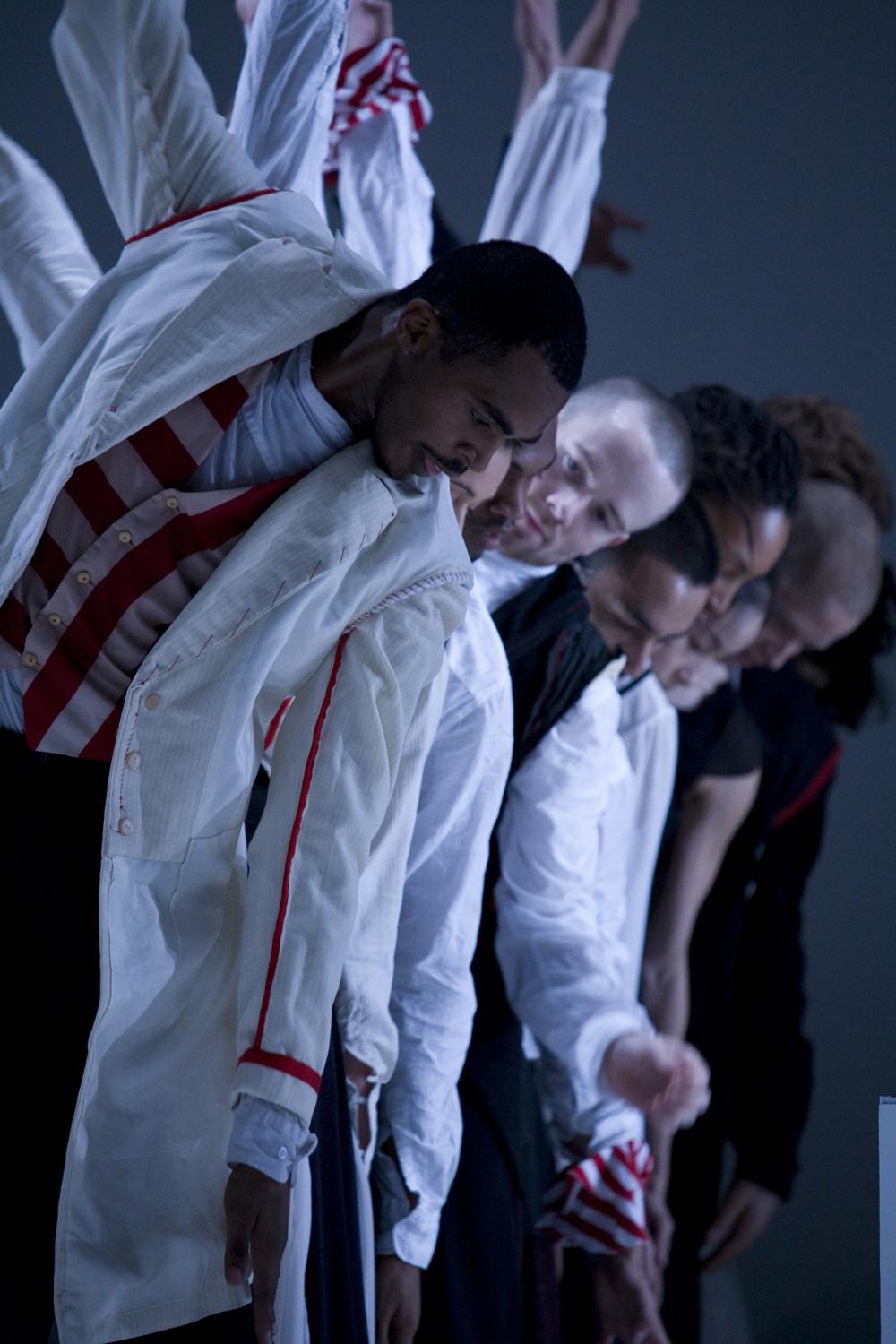 November 14, 2008 — Due to inclement weather, tomorrow's performance of "100 Migrations" will be moved to University Hall at 4 p.m.
This performance marks the end of the weeklong residency with the Bill T. Jones/Arnie Zane Dance Company, which brings together 90 people from the University of Virginia and Charlottesville communities with 10 dancers from the company in an exploration of Abraham Lincoln. Admission and parking are free.
The theme of migrations creates patterns of movement inspired by an image of the tall figure of Lincoln lying diagonally across his deathbed. The rectangle of the stage and the diagonal action provide the spine for the piece.
At the Arts Assembly on Nov. 9, Jones revealed his vision thus far for "100 Migrations."
"What I know about the piece now — it starts as two armies performing maneuvers, then they walk across that bed, circle around the bed, then they disappear. I'm going to give that bed to the community, so the highest aspirations about culture will become a footpath on the man's deathbed. … It will be a visualization of not 1865, but 2008."
Visit www.100migrations.org for more information and to see photos from events that have taken place so far this week.