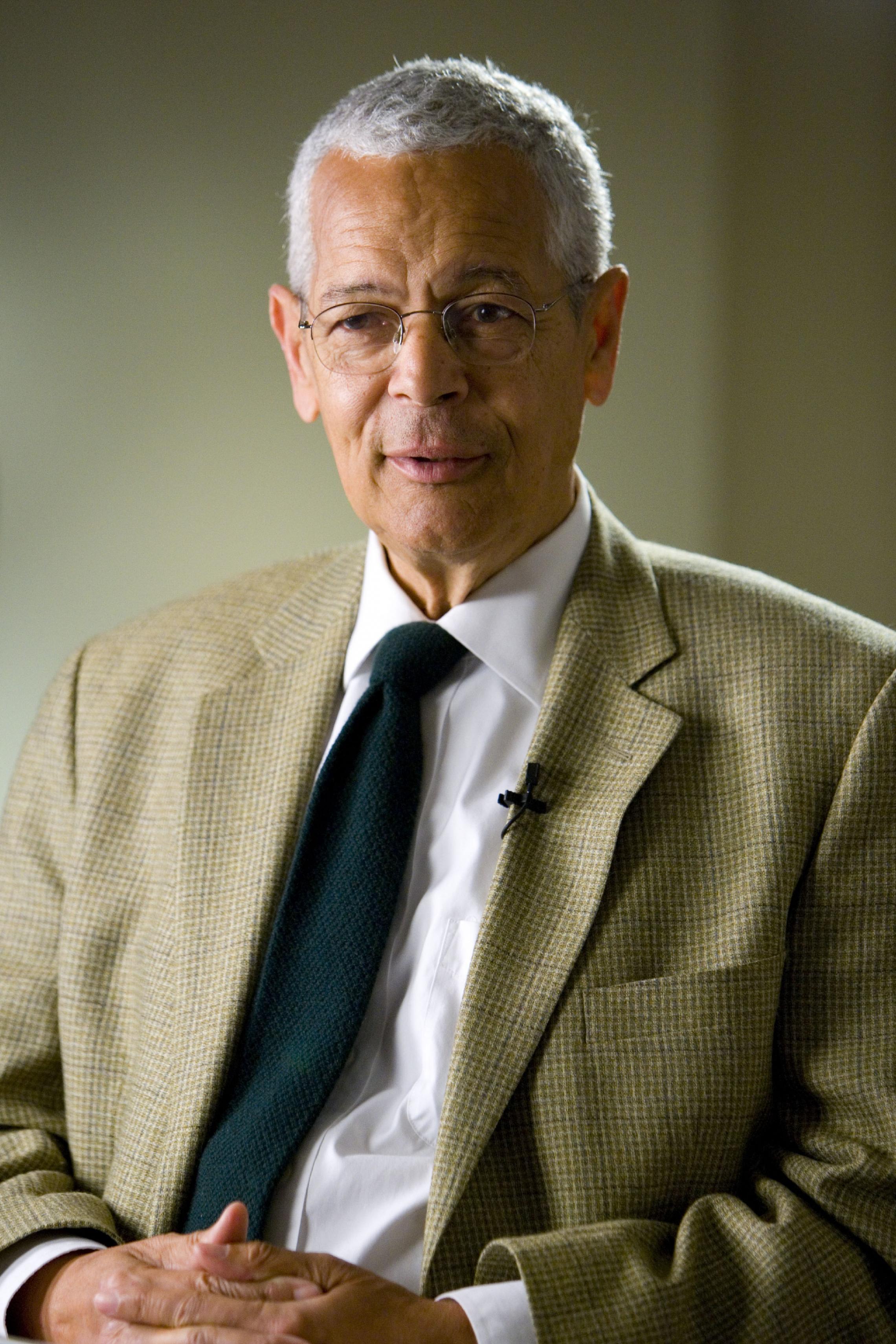 Feb. 17, 2011 — Julian Bond, a history professor in the University of Virginia's College of Arts & Sciences, will lead a discussion on the Civil Rights Movement and the media with Arlie Schardt, a journalist and public activist who covered the movement for Time magazine during seven of the era's most intense years.
The event will be held on Feb. 22, from 5:30 to 7 p.m., in the auditorium of the Mary and David Harrison Institute for American History, Literature and Culture and the Albert and Shirley Small Special Collections Library.
Additionally, U.Va. staff members will discuss the Clemons Library Civil Rights WSLS-TV New Video Preservation Project.
Bond is chairman emeritus of the National Association for the Advancement of Colored People, having served from 1998 to 2010. He became involved in the struggle for African-Americans' equal rights when he was a student at Morehouse College in Atlanta in the 1960s, leading nonviolent sit-ins at segregated businesses, including movie theaters and restaurants, which eventually led to their integration. He also co-founded the national Student Nonviolent Coordinating Committee and worked on voter registration in the rural South.
Schardt left Time to become associate Washington legislative director for the American Civil Liberties Union, where he helped organize a national campaign to impeach Richard Nixon (the campaign was launched one year before Watergate). He left the ACLU to serve six years as executive director of the Environmental Defense Fund. Returning to journalism, Schardt was news media editor at Newsweek, then editor of Foundation News magazine. In 1987-88, he served as national press secretary for Al Gore's presidential campaign.
The Clemons Library Civil Rights WSLS-TV New Video Preservation Project includes a visual record of critical years of the Civil Rights Movement in Virginia, including massive resistance to desegregating schools. A grant from the National Endowment for the Humanities will enable staff to preserve and digitize unique, civil rights-era film from a Roanoke television news station that the library will make available online via streaming digital video.
The Library of Congress estimates that less than 10 percent of local news film from the 1950s through the 1970s survives.
The event is presented by U.Va.'s School of Continuing and Professional Studies and Clemons Library.


— By Anne Bromley

Media Contact
University News Associate Office of University Communications
anneb@virginia.edu (434) 924-6861