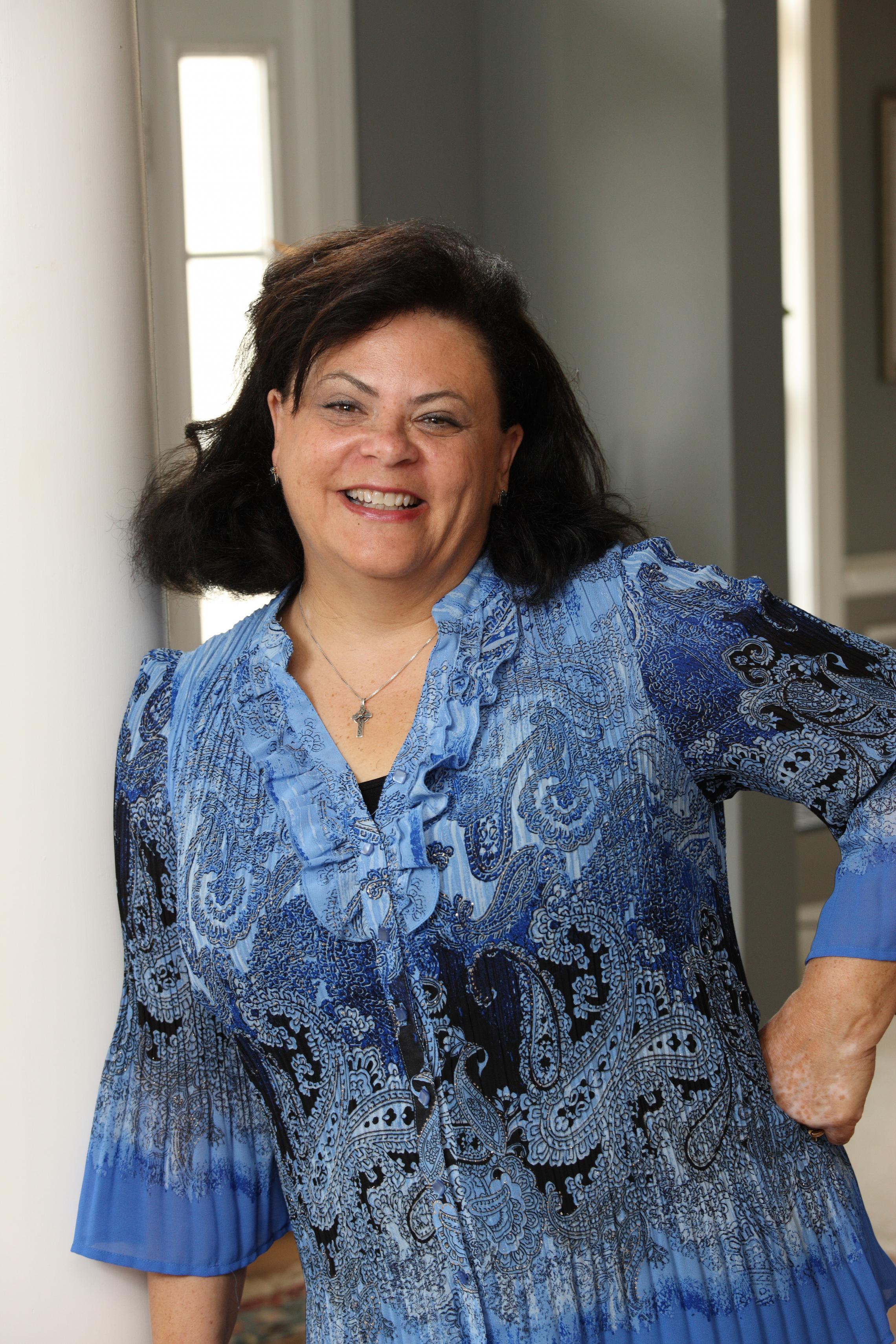 May 11, 2012 — As an African American and seventh-generation Virginian, Marion J. Dobbins, 52, had always dreamed of completing her education at the University of Virginia. She thought the opportunity would never arise.
Now, through the Bachelor of Interdisciplinary Studies Program at the School of Continuing and Professional Studies, her dream has become a reality. With support from the Osher Reentry Scholarship program, she is graduating with a 3.9 grade point average and as a member of the Raven Society, which elects only one or two BIS students per year, based on commitment to the University and academic excellence.
Her youngest daughter, Jasmin Coleman, is also a BIS student. Currently a fourth-year with a concentration in social science, Coleman expects to follow in her mother's footsteps down the Lawn next spring and become the first mother-daughter pair to graduate from the program.
Family priorities – raising two daughters and caring for her aging parents until their deaths – prevented Dobbins from taking a traditional path to college after high school. Decades later, witnessing her older daughter Sheree attend Howard University, and knowing her mother had only a seventh-grade education, Dobbins felt inspired to finally pursue her own college degree.
"I let my dream die until I no longer needed to care for my ailing parents," she said. "When I was accepted into BIS, it was a dream come true."
Once she embarked on her BIS path in 2009, nothing could deter her. After her husband became ill with terminal lung cancer in 2010, Dobbins had to support the family with a full-time job, but she never wavered in her academic focus, maintaining her 3.9 GPA, even with his death in December.
"My husband was so proud of Jasmin and I, and I wasn't going to let him or myself down," she said. "BIS helped me during those difficult days."
Several of Dobbins' professors said they were struck by her infectious energy, intellectual integrity and authentic love for learning, which came through in the BIS evening classes, where most students begin class after having already worked a full day.
"She is an exceptional human being and a stellar student," BIS professor Charlotte Matthews said.
Dobbins lives in Prince William County and took her BIS classes in Alexandria.
Her ancestors have been part of the Falls Church African-American community since the 1860s, and her family donated land in the 1940s to build an elementary school for black children, named in honor of her great-great grandfather James E. Lee.
Through her 50-page capstone research paper on the Civil War- and Reconstruction-era freedmen community in Falls Church, she gained a better understanding and appreciation, she said, of the important role her ancestors played in the community's quest for full rights, education and prosperity.
"I have a newfound respect for their courage and dedication," Dobbins said. "It is because of their vision and steadfastness that I am where I am today."
Sharing some of those insights with BIS classmates, she brought in clothing and food representative of what slaves often wore and ate, including hunks of pork fat and hoe cakes – cornmeal cakes traditionally cooked over a fire on a hoe's flat blade. Tasting the "gritty, tasteless corn meal" gave class members a vivid sense of one small slice of the adversity of enslaved life, Scott Colley, one of her professors, said.
For more than a decade, Dobbins has been a historical interpreter specializing in 18th- and 19th-century slave life. She has worked for Monticello's "Plantation Weekends" and for the Juneteenth celebration hosted by Piedmont Virginia Community College. Dating back to 1865, Juneteenth celebrates the ending of slavery.
To further her work as a historical interpreter, this fall she will begin graduate studies in African-American history at George Mason University, she said. "I hope to one day teach at the college level and be a role model for other returning, adult students."
"In the BIS program we are taught to become leaders," she said. "My mantra is before you can lead you must know where you came from. The capstone project helped me find my beginnings so I can move forward as a graduate of the University of Virginia."
– by Brevy Cannon
Media Contact
Media Relations Associate Office of University Communications
brevy@virginia.edu (434) 243-0368