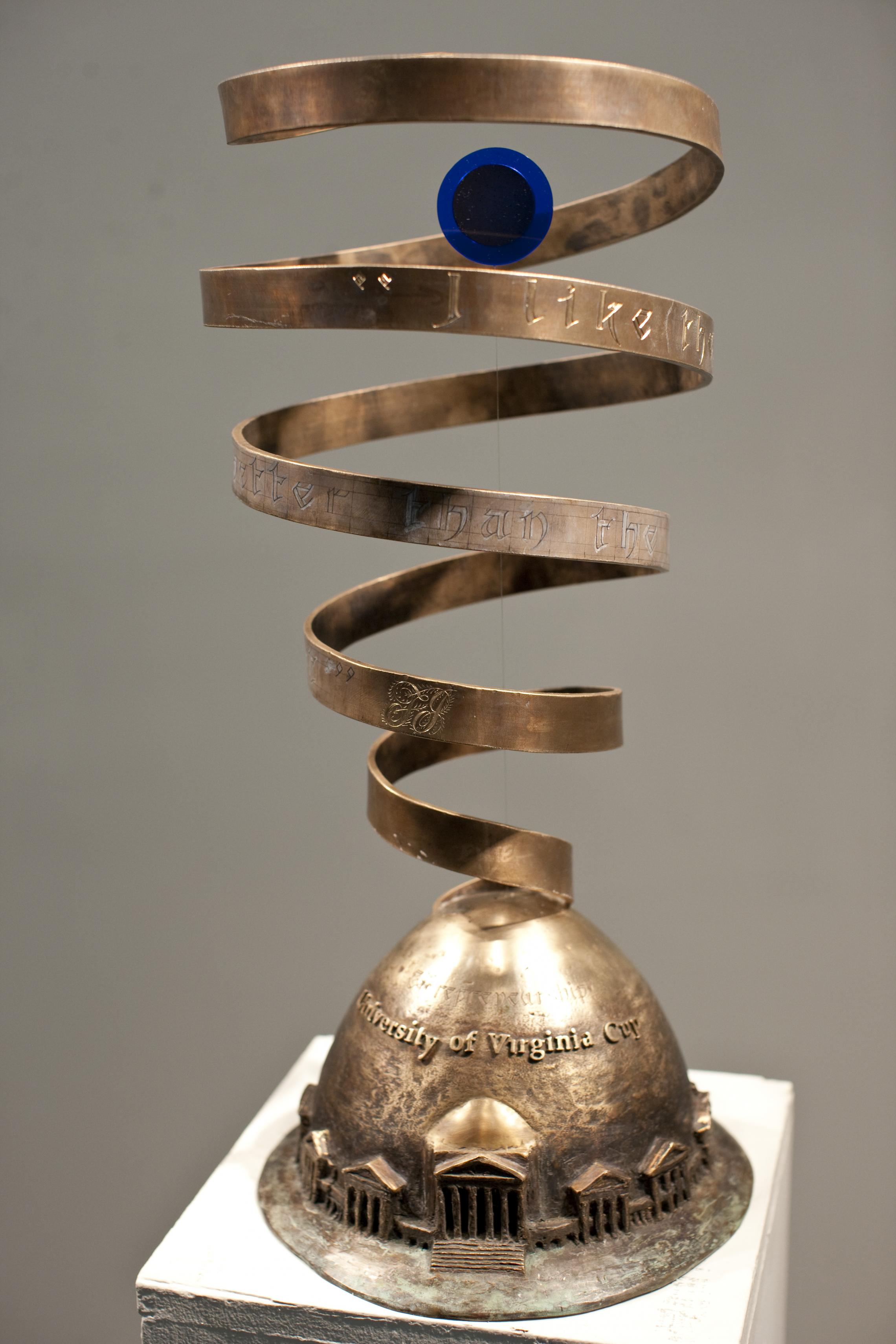 Nine University of Virginia student teams, including for the first time a team from U.Va.'s College at Wise, will be pitching their new business ideas on Friday, vying for $40,000 in prizes in the fifth annual U.Va. Entrepreneurship Cup.
The finalist teams emerged from a field of 135 teams winnowed through nine semifinal competitions, each of which covered one or two U.Va. schools or a unique type of business, such as social entrepreneurship. 
The finalists will present their concepts to a panel of judges at the final competition Friday in the South Lawn Auditorium (Nau Hall room 101), starting at 1 p.m. The event is free and open to the public. Each team will present its pitch for 10 minutes and then answer questions from the judges for 10 minutes. The judges are expected to announce the winners around 5 p.m.
The competition is sponsored by Third Security LLC, a venture capital firm specializing in biotechnology and life sciences, which has provided cash prizes for the top four finishers: $20,000, $10,000, $5,000 and $5,000, respectively.
A registered activity of the annual Global Entrepreneurship Week, the E-Cup seeks to enrich the area's entrepreneurial community by encouraging new ventures with the potential to address unmet needs, solve social and economic problems, and do so in an interdisciplinary way, said Mark Crowell, executive director of U.Va. Innovation.
Now in its fifth year, "the E-Cup is a relatively new tradition at U.Va.," said Tom Skalak, vice president for research, "and it has already drawn students from every corner of the University to exercise their imagination to see the future, change the world and endeavor to make a positive impact. Matching their creative energies with real-world societal challenges is what the E-Cup is about, and it has been transformational for the student experience at U.Va."
The competition will be judged by experienced entrepreneurs: Adam Healey, co-founder of three successful Internet companies, Samba Digital Media, hotelicopter and Borrowed & Blue; Debra McMahon, president and CEO of Scitent (e-learning services) and former chair of the Charlottesville Venture Group; and Robert Patzig, senior managing director and chief investment officer for Third Security.
The annual competition is open to all U.Va. undergraduates, graduate students and post-doctoral fellows.
"The E-Cup is one of the great highlights each year on the U.Va. Innovation calendar," Crowell said. "We are delighted to work with colleagues and partners from the University and community to help create this forum which showcases highly creative and innovative concepts of U.Va. students."
The College at Wise's first-time participation in the E-Cup is part of a growing emphasis on entrepreneurship there, particularly in the past two years, explained Shannon Blevins, U.Va.-Wise's director of economic development. During the last academic year the school launched an entrepreneurship lecture series, Wise students launched the first entrepreneurship club on campus and students traveled to Charlottesville to observe the 2012 E-Cup.
"We are trying to expose our students to the whole world of entrepreneurship as a viable career option, regardless of the field they pursue, that can underpin their goals and provide them an income stream for life," Blevins said.
Seven teams competed in the College at Wise E-Cup semifinal, just a few months after three Wise students entered the first-ever Entrepreneur Challenge for concepts to start a business in Virginia's seven-county Coalfields Region, Blevins said. Two of the three students are among 11 finalists for the Challenge's $10,000 top prize, to be awarded on Dec. 3. In the meantime, U.Va.-Wise's E-Cup winner, political science major Pablo Alaves, with a concept for a new type of a social media platform, has a shot at the $40,000 in prizes to be awarded Friday.
This year's nine finalist teams are:
College and Graduate School of Arts & Sciences: GYRO, a new paradigm for expressing sentiments in mobile and social media platforms and providing more robust data for marketers and other data-hungry organizations. (Physics majors Michael and Jacob Promisel)
Curry School of Education: NeuroKINECT, a system to facilitate, assess and monitor the motor development progress of children with autism. (Joann Judge, a Ph.D. student studying kinesiology and adapted physical education)
Darden School of Business: LAMARCA, a fully crowd-funded, premium fashion destination that connects budding designers and their quality-obsessed newest fans. LAMARCA creates a campaign for the designer, customers back the products they like and LAMARCA delivers them at wholesale prices. (Sarah Sanchez and Anika Brown, Darden)
School of Engineering and Applied Science: Notivibe, a positive reminder system that enhances hand-washing compliance among health care professionals. (Mechanical engineering major James Cooney and nine students majoring in biomedical engineering: Yiqi Cao, Jennifer Naylor, William Pilcher, Madeline Wilson, Rachel Fry, Eva Tuszka, Meghan Bloom, Will Robinson and Stephen Ramon)
School of Law: StreamMe, a one-stop customizable portal that grants customers access to all the streaming media in their possession. (William DuVal, law, and Ari Greenberg, Darden)
Social Entrepreneurship (Hosted by Student Entrepreneurs for Economic Development and the Batten School of Leadership and Public Policy): The concept, titled "Chitenges 4 Change," promotes gender equity and environmental sustainability by designing and marketing affordable, reusable and hygienic sanitary pads to girls and women in Africa and beyond. (A team of five students in the Batten School's master of public policy program: Jennifer Casto, K. Bailey Morton, Christopher Palmer, Ilgiz Saubanov and Alex Dumitriu)
McIntire School of Commerce: Cerberus Industrials, a novel hardware and software design to detect, respond and recover from cyber-attacks against embedded systems. (Two graduate students: J. Vince Pulido in systems engineering and John Andrade in McIntire.)
Health System (School of Medicine and School of Nursing): Minicell Therapeutics, a bioengineered, nanotechnology-based treatment delivery system to optimize treatment for cancer. (Shaun Moshasha, a graduate student in McIntire; biomedical engineering majors Gregory Brown and Christopher Cai; biology majors Jessica Yoo, Bethany Bruno, Elizabeth Kelly, Surbhi Gupta and Joshua Leehan; Christopher Langguth, bioethics and history; chemical engineering majors Elyse McMillen and Matthew Tucker; Richard Lee, mechanical engineering; and Jonathan Bethke, human biology)
U.Va.-Wise: UneditedHub, a social media platform that will serve as a media outlet where any user can become a world-class communicator and spokesperson for any cause. (Pablo Alaves, political science)
Media Contact
Media Relations Associate Office of University Communications
brevy@virginia.edu (434) 243-0368