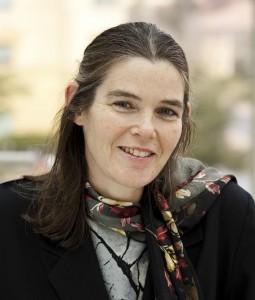 Daphne Koller, professor of computer science at Stanford University and co-founder and co-CEO of Coursera, will speak Feb. 20 at the University of Virginia's Curry School of Education on "The Online Revolution: Education for Everyone."
The lecture, sponsored by the Curry School and the Office of the Vice President and Chief Information Officer, will begin at 3 p.m. at Holloway Hall in Bavaro Hall, 405 Emmet St. South.
In her research life, Koller works in the area of machine learning and probabilistic modeling, with applications to computer vision, systems biology and personalized medicine. She is the author of more than 200 articles in peer-reviewed publications in a variety of disciplines. She received her B.Sc. in 1985 and M.Sc. in 1986 from the Hebrew University of Jerusalem and her Ph.D. from Stanford in 1994.
Koller's lecture will discuss the rise of MOOCs – massively open online classes – that start from bridge or introductory courses all the way through graduate courses, and span a range of topics including computer science, business, medicine, science, humanities, social sciences and more.
Koller will report on this far-reaching experiment in education, including some examples and preliminary analytics. She also will address why the Coursera team believes this model can support an improved learning experience for on-campus students, via blended learning, and provide unprecedented access to education to millions of students around the world.
Coursera is a social entrepreneurship company founded in 2011 that partners with universities around the world to offer free courses online open to anyone. The goal is to provide a world-class education at the click of a mouse to anyone globally. This technology opens up the door for the best professors to teach tens to hundreds of thousands of students at the same time.
U.Va. is offering six courses through Coursera this spring: two classes taught by Edward D. Hess, a professor of business administration at the Darden School of Business and an executive-in-residence at Darden's Batten Institute for Entrepreneurship and Innovation; one class by Michael Lenox, associate dean and executive director of the Batten Institute; one class by Louis A. Bloomfield, a professor of physics in the College of Arts & Sciences; one class by Mitch Green, a professor in the College's philosophy department; and one class by Philip Zelikow, the White Burkett Miller Professor of History and dean of U.Va.'s Graduate School of Arts & Sciences.
This event is open to the public.