Meeting with the young women he mentors through CFA Institute, Amit Chakarabarty sees a version of himself.
"I see the hunger in their eyes, how sincerely and how desperately they want to make something happen for themselves," said Amit, an alumnus of the University of Virginia's Darden School of Business who grew up in a rural area in India's northeastern state of Assam, raised by a single mother.
"I remember how difficult our lives were, and I know now how difficult it was for me to step out. There were no jobs there; I was kind of stuck," he said. "Strong, smart young people in such places – both women and men – are stuck because they do not have the resources to come to metro cities and find jobs."
A lucky break helped Amit leave his hometown and find a job, eventually leading to Darden and an investment banking career. Now, he is CFA Institute's director of institutional relations in India, helping the Charlottesville-based organization –a global association for investment professionals – on its mission to create an environment where investors' interests come first.
Last year, with the support of and on behalf of CFA Institute, he conceptualized the CFA Institute Young Women in Investment initiative, to address the gender gap in the investment industry in India. Participants – mostly recent college graduates selected from across India including rural homes similar to Amit's, and from various educational disciplines – attend a four-week, all-expenses-paid bootcamp to master essential finance concepts and business skills. They then pursue internships with some of the world's and India's top financial firms, including big names like BlackRock, State Street, Morningstar, SBI Mutual Funds, Edelweiss, etc. Participants also join what is hoped will be a lifelong network of mentors and peers in the industry.
"Everyone talks about diversity, but too often, it's just talk and nothing really happens," Amit said. "We wanted to change that in some own small way, by helping increase the talent pool of smart women, instilling an interest in them and enabling them to pursue a career in this field."
Already, the program is taking off. There were 49 women in the inaugural cohort; 100 are enrolled this year.
All of them came through the holistic application process that Amit created, modeled on his own application to Darden. It includes several essays, references and a video interview.
"In India, everything is based on marks [grades], so this was a very different application process," he said.
Once admitted, the women travel to a college campus, where room and board is paid while they take part in the boot camp, with a long list of finance executives and professionals as instructors. Many of the women are leaving their hometowns for the first time – a huge step in a country where many women are still fighting hard to establish their equality with men in the workforce.
"In many of these communities, daughters are regarded lesser than sons," Amit said. "Their parents want them to get an education in their hometown and then get married – the point of the education really being to find a more suitable groom."
The CFA Institute Young Women in Investment initiative has an entirely different focus: finding and pursuing fulfilling careers.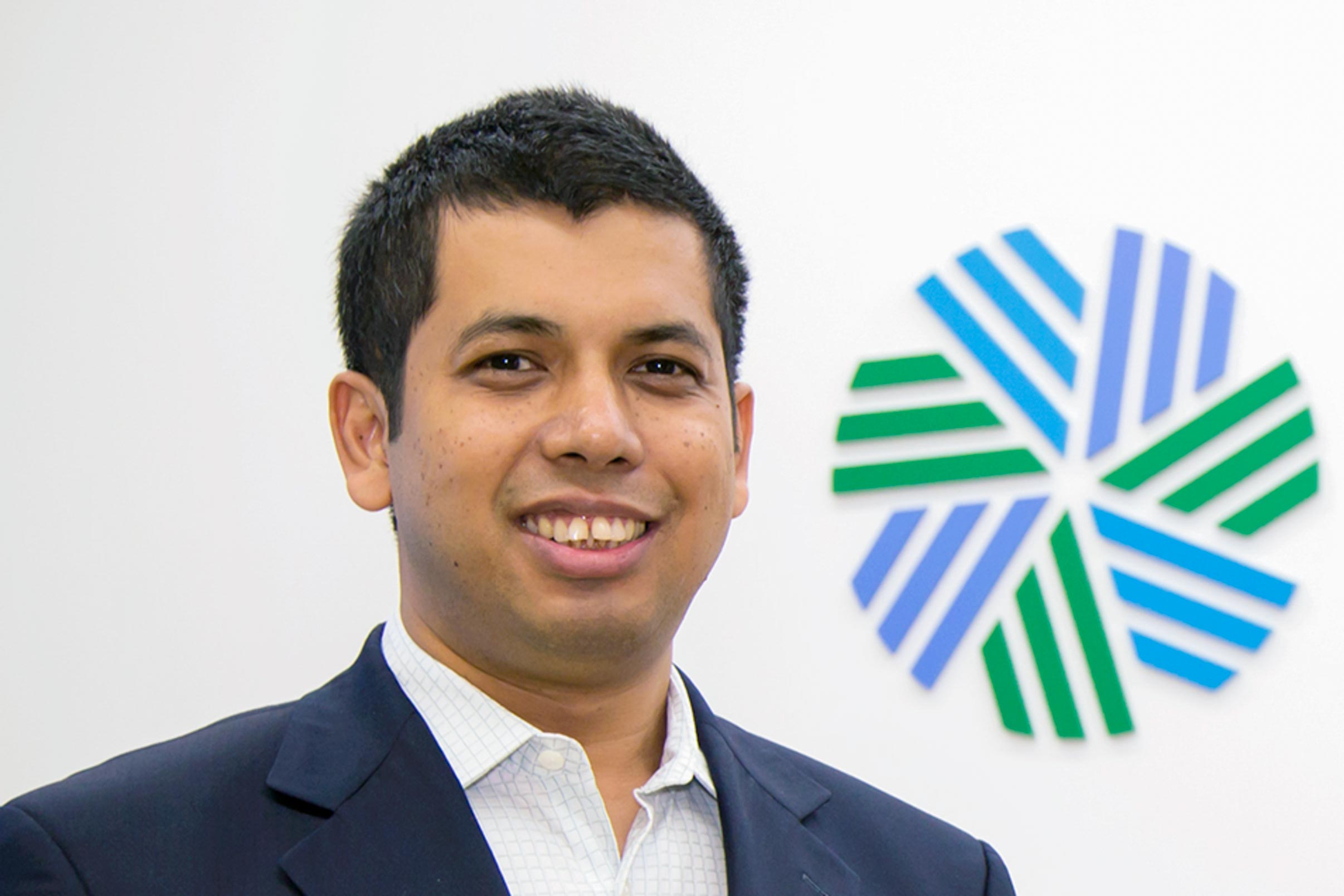 Amit Chakarabarty (Contributed photo)
The women master fundamental finance concepts and "soft skills" including writing and communication, public speaking and interviewing skills, which Amit believes are crucial to success.
"In India, the college system is not very focused on soft skills, but I think it is critical for building any career," Amit said. "It's not enough to know something; you have to know how to express yourself."
After the bootcamp, every participant is guaranteed a stipend paying internship with one of the partner firms of this initiative. Internships range from three to six months, with the goal of helping participants better understand the industry and eventually find a full-time job. There is also career guidance and mentorship to ensure the participants tread the right path.
So far, it seems to be working. Of the 49 women in the first cohort, more than 40 are now in full-time jobs. More corporate partners are signing on to take up interns, and the program's website is filled with positive testimonials.
"I now know where I see myself in the next five years," one participant said. "I am doing exactly what I wanted to. I never knew finance could be so beautiful."
"Investing seven months in an unknown program seemed risky," another reads. "I now realize I couldn't have asked for a more enriching experience at the start of my career."
"In four months, I have taken a journey from an unguided to a guided career path … from a nobody to an intern at BlackRock," another said.
Amit's voice breaks a bit when he reflects on how the women's lives have changed.
"One young woman had run away from home, because her father did not think she should leave," he said. "She got a job at a U.S.-based company and now says her father is so proud."
Another, he said, had been called a "burden" by her father. She kept talking about the moment when she would show him her first paycheck and prove that she was not a burden, but a contributor, able to support herself and her family.
"I feel so proud of them, when I hear how I could make a real difference in their lives," he said. "It is very fulfilling, the most fulfilling thing I have done."
Media Contact
Article Information
July 8, 2019
/content/darden-alum-led-diversity-program-prepares-indian-women-finance-careers