During a visit to the University of Virginia as a high school junior from Montclair, New Jersey, Emma Kyono watched with admiration as her childhood babysitter, Nell Connors, showed her daily life as a student on Grounds.
"It was raining and I didn't have a rain jacket or an umbrella," Kyono said. "But I loved it, and I figured if I loved UVA that much when I was wet and miserable, I'd love it even more when it wasn't raining."
This month, Kyono joins 244 other undergraduate students and 324 graduate students who completed coursework for their degrees, although they will wait until Final Exercises in May to walk the Lawn with fellow members of the Class of 2017.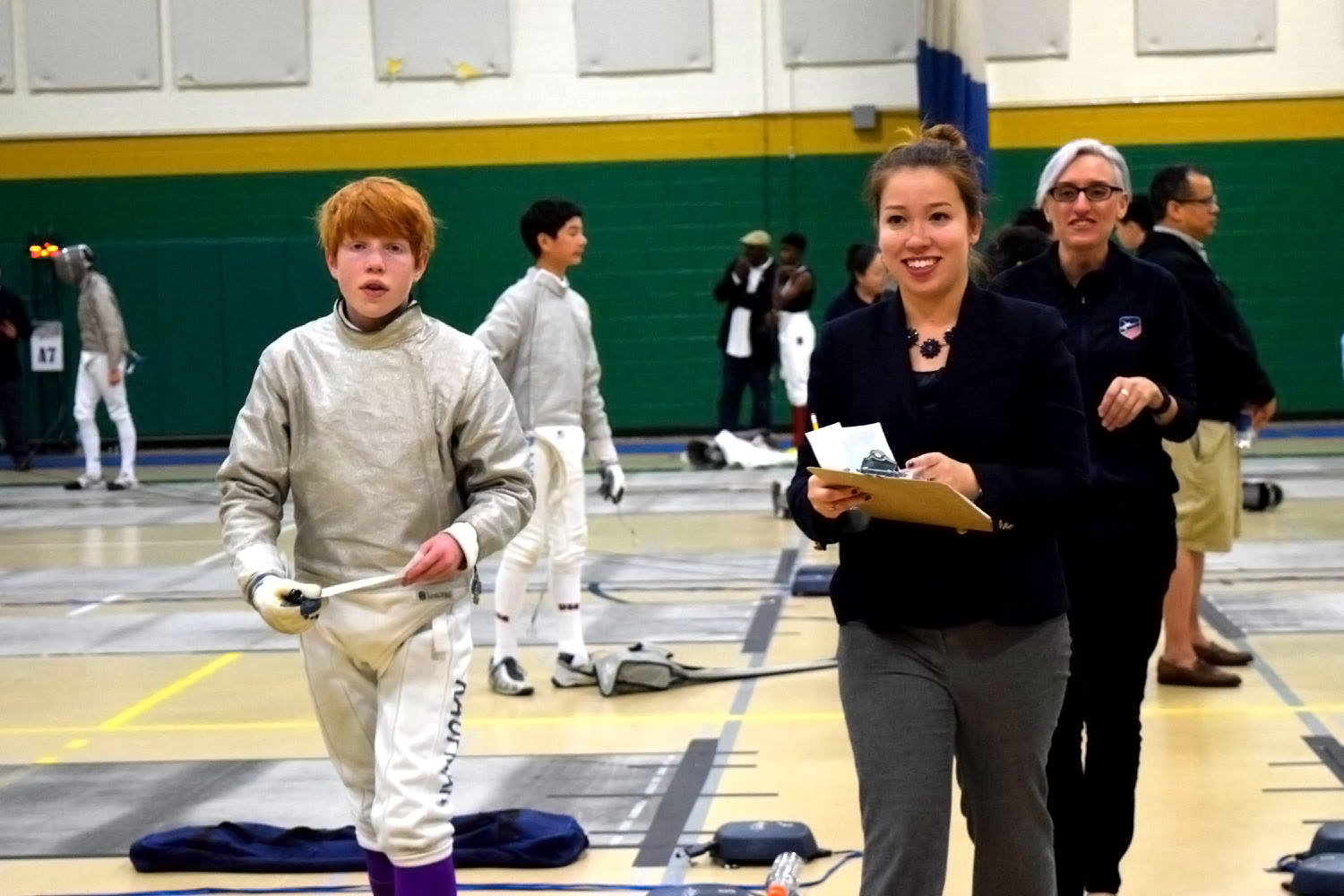 As a student in UVA's Echols Scholars Program, which affords students the academic freedom to pursue a wide range of interests, Kyono has devoted the last 3½ years to studying ethics, religious studies, politics and philosophy while also earning a minor in economics.
"UVA gave me so much freedom to pursue what I wanted to do," she said. "I've been able to pursue hobbies that made sense to me and I've been given so much freedom with my internship. There's just enough room here so everyone can find their niche."
Kyono found hers as an intern in the University's Office of Health Promotion, where she has been a Peer Health Educator, worked in the Student Disability Access Center and helped plan the annual Fourth-Year 5K race. Kyono's work in these roles has focused on conducting outreach programs for various groups on Grounds to spread awareness about responsible drinking, healthy sexuality, stress management and nutrition.
"One quality that makes Emma stand out is her initiative and dedication," Hillary Barry Cocke, UVA's peer health education coordinator, said. "During her three years as a Peer Health Educator and an intern in the Peer Health Educator program, Emma has volunteered over 400 hours, helping UVA students make healthier decisions."
Kyono said she plans to continue along the path she was on at UVA and eventually apply to graduate school with the goal of earning a master's degree in public health.
"I started out in pre-med, but soon realized I felt as though I could do more with public health by preventing people from getting sick in the first place," she said. "I like working with people, hearing about their problems and helping them figure out how they can get from point A to point B."
But first, Kyono wants to allow herself time to fulfill her life's other calling: fencing.
"Back in middle school, I had crush on a boy who fenced, so I fenced," Kyono said. "It was a terrible reason to start something, but here I am still doing it eight years later."
After sustaining a hamstring injury in high school, Kyono was forced to put her days as a competitive fencer behind her, but that wasn't enough to separate her from the sport entirely. Now, as a referee for the United States Fencing Association, she spends a significant amount of time traveling around the country perfecting her trade. Kyono is currently qualified to serve as a referee at national-level events, but she hopes to use the next 18 months to work toward earning her international license.
"I'm booked through April, spending every weekend in a different state," she said. "This isn't a job I can do while I'm in grad school, so I really wanted to take some time off to do this thing that I love."
Article Information
December 20, 2016
/content/december-grad-builds-fencing-breaks-down-barriers-good-health