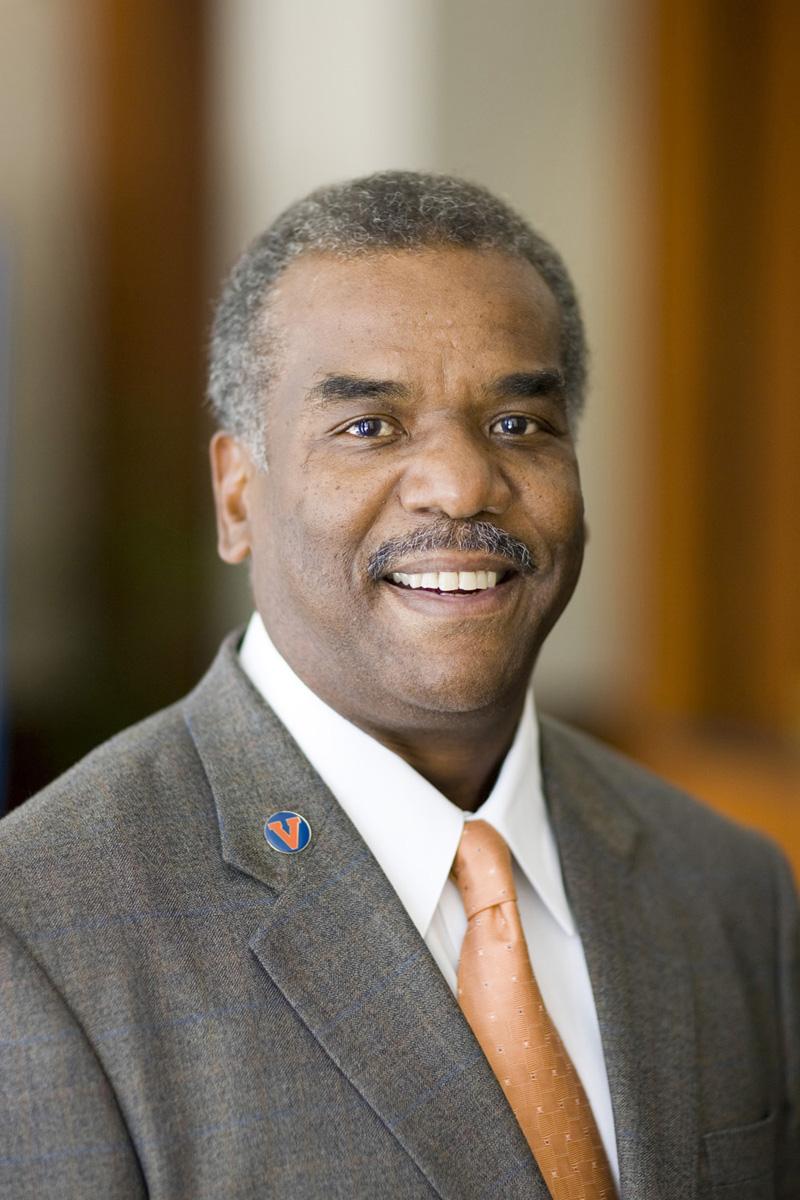 Aug. 14, 2006 -- Dr. Marcus Martin, chairman of the Department of Emergency Medicine in the University of Virginia Health System, has been appointed interim assistant vice president in the Office of the Vice President and Chief Officer for Diversity and Equity. The appointment runs for one year, effective July 10.
Martin, who came to the Health System in 1996, will fulfill his duties in emergency medicine for the rest of the calendar year, as well as work with Vice President William Harvey as his top adviser and representative.
"Marcus Martin is someone who has the recognition and respect of the University community and our neighbors in the surroundingareas," Harvey said. "He has significant administrative experience and the ability to reach out to groups and individuals," Harvey said. "He has significant administrative experience … and the ability to reach out to groups and individuals."
As an active participant on Harvey's senior leadership team, Martin will work on policymaking and strategic planning. Harvey said he expects Martin to be involved with diversity initiatives within the institution and to enhance the University's outreach to neighboring communities. He already is organizing a community health fair, to be held in Fluvanna in late September.
"I look forward to helping Bill Harvey with community outreach such as health fairs, the first Symposium on Race and Society in Katrina's Wake and on faculty recruitment and ODE development initiatives," Martin said.
A clinical director of the summer program for underrepresented pre-med students, the Summer Medical Dental Education Program, formerly MAAP, Martin has been involved in some aspect of diversity for many years. He was the first African-American to head a clinical department at U.Va. He co-chaired the Health System Diversity Council in 2000 and was an inaugural member of the Women's Leadership Council, on which he continues to be an active member.
With a team of U.Va. health care providers, Martin traveled to Louisiana in September 2005 and February 2006 to serve the disadvantaged populations — black and white — through medical relief efforts subsequent to hurricanes Katrina and Rita.
Martin will continue ongoing responsibilities as assistant dean of medical education in the School of Medicine, one of those being to teach medical students life-saving techniques using computerized human patient simulators, a program he started two years ago. He also recently completed a monograph on cultural competency for use by educators in medicine.
Before coming to U.Va., Martin, the first African-American graduate in the 1976 charter class of Eastern Virginia Medical School, was acting chairman of the emergency medicine department at the Medical College of Pennsylvania and Hahnemann University in Pittsburgh. He was director of the Emergency Medicine Residency Program at Allegheny General Hospital in Pittsburgh from 1984 to 1995.
Martin has three children, all of whom are University of Virginia alumni.