Spring classes don't resume until Jan. 14, but many UVA students are already hard at work.
Currently, more than 1,000 UVA students are enrolled in January term courses, including 627 studying in the U.S. and 377 studying internationally. The term runs from Jan. 2 to Jan. 12.
Some of them are in New York City, learning about digital and print media at the very heart of the industry. Others are enjoying one of 15 international courses, exploring Argentina, Italy, Australia, India, Ghana and more.
Still others are right here on Grounds, learning sculpture or drawing, honing their public speaking skills, studying American politics and international relations or practicing a new language.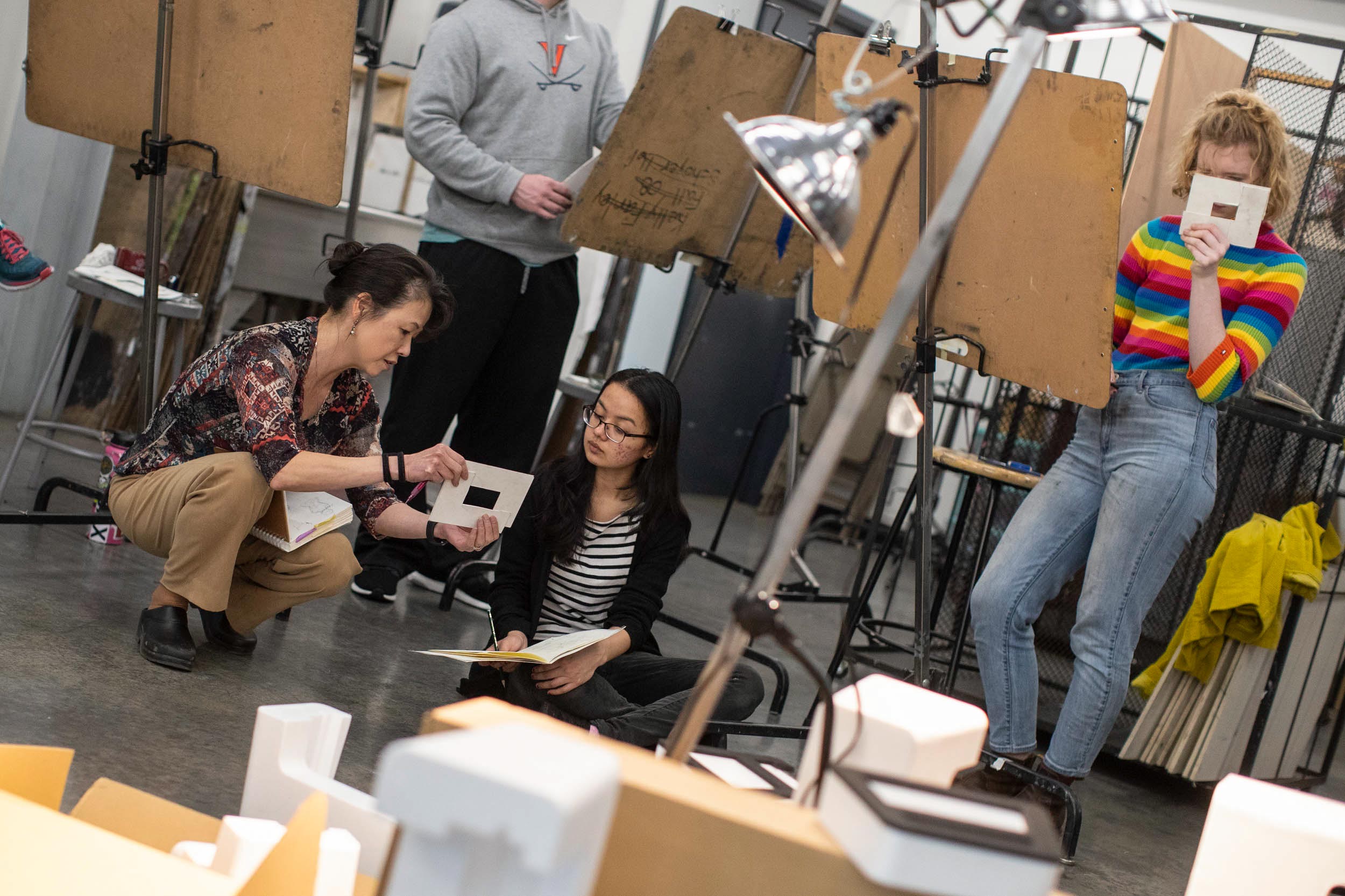 Studio art professor Akemi Ohira Rollando talks with second-year student Navashree Singh during her drawing class.
Fourth-year student Michelle Hadid, for example, is studying drawing in studio art professor Akemi Ohira Rollando's class, "Introduction to Drawing." Hadid is a chemistry student and took the class to indulge a long-held interest in art and learn new drawing techniques.
"I love it so far," she said. "Chemistry can be pretty creative, so it actually reminds me of that a little bit."
Hadid and her classmates spent hours working on charcoal drawings on a rainy afternoon last week, learning how to use various shades of gray to create shadows and depict angles.
Ohira, an associate professor and director of UVA's undergraduate program in studio art, said the concentrated format of January courses helps students to focus and learn a lot in a short amount of time.
"They can really focus on the work, and they get to know their classmates really well," she said.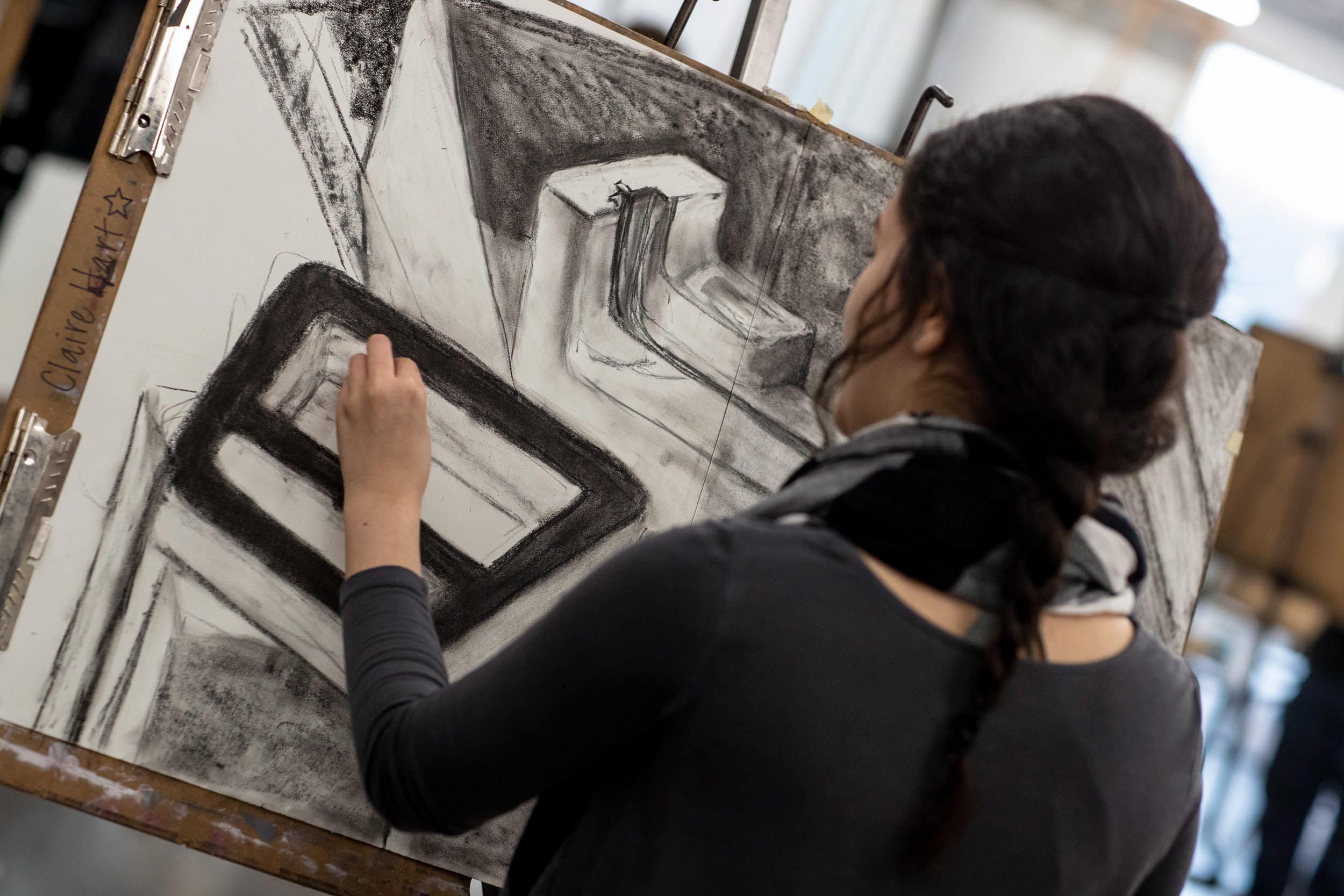 January term classes compress a lot of work into a few days, allowing students to focus closely on just one or two subjects.
The class also gives Ohira the chance to meet more students like Hadid – students who are not majoring or minoring in art, but are interested in her classes.
"I love it. I get to meet a lot of different people from around UVA," the professor said.
As Ohira's students mastered drawing techniques, other students across Grounds were studying Slavic folklore.
Slavic languages and literature professor Stanley Stepanic is teaching a condensed version of his wildly popular course, "Dracula." The course uses the iconic novel to explore Slavic folklore and culture and examine modern film and literature adaptations of Bram Stoker's classic.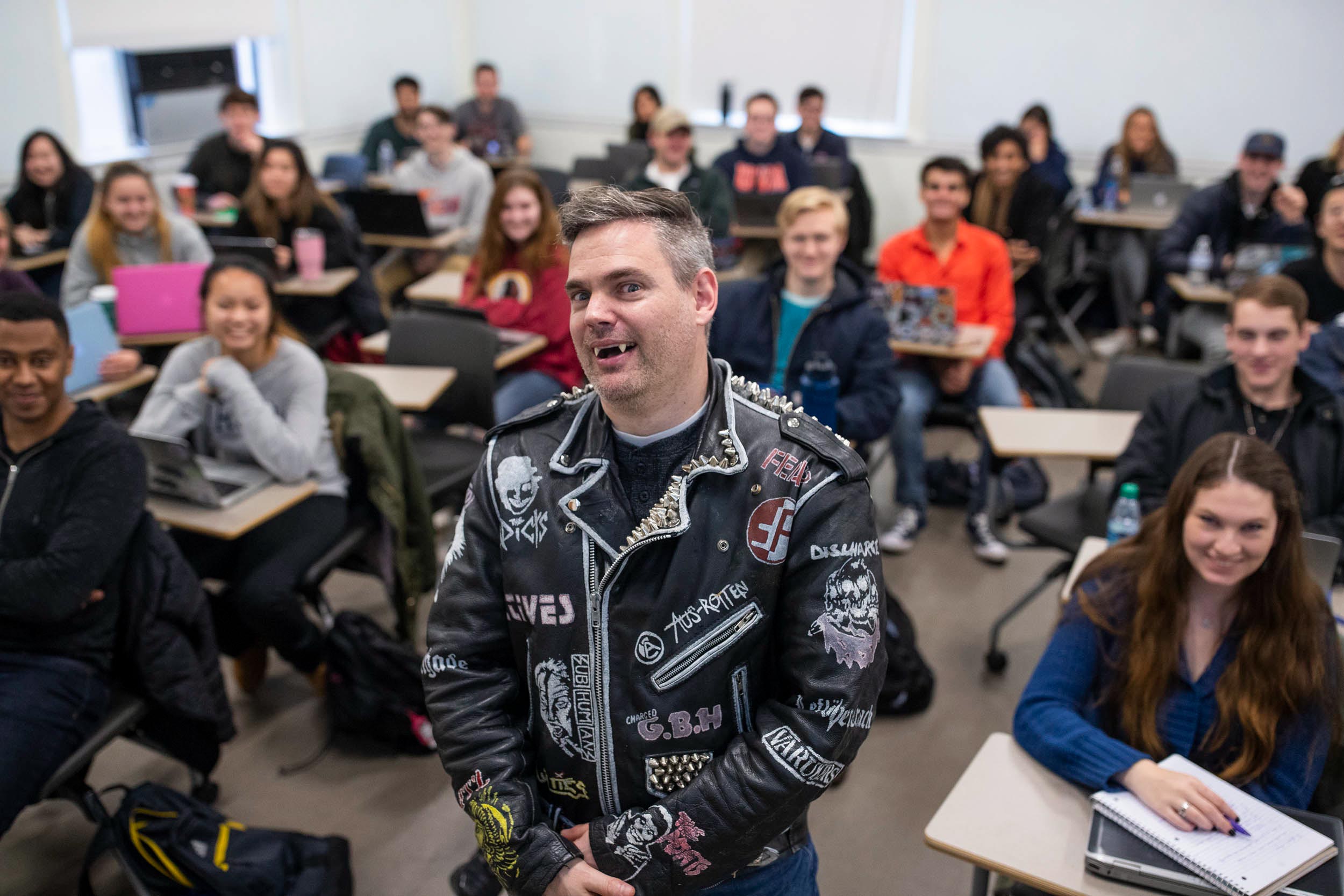 Professor Stanley Stepanic has been teaching Bram Stoker's "Dracula" for years and he doesn't hesitate to get into character.
Stepanic, who has been teaching the class for 10 years, really gets into character, even donning vampire teeth and other apropos accessories. (You can read more about his class – and the 10 things he thinks everyone should know about Dracula – here.)
His students love it, and like Ohira's students and those in the other 50 January term courses on offer, they will enter the spring semester armed with new knowledge, skills and, hopefully, a fresh appreciation for the value of learning something new – even during a break.
Media Contact
Article Information
January 7, 2019
/content/drawing-dracula-and-more-highlights-uvas-j-term-courses