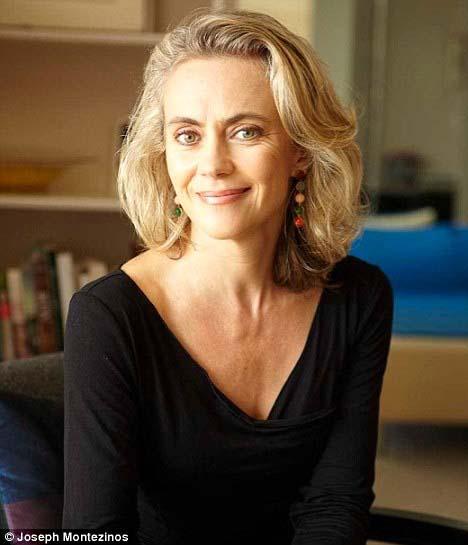 A twist of fate led Jane Alison, a new professor in the University of Virginia's Creative Writing Program, to translate Latin, which later led to her writing fiction.
While in high school in Washington, D.C., she was accidentally put in a Latin class to fulfill her foreign language requirement. She went on to major in classics at Princeton University.
So began "an obsession," she said, with Ovid, the Roman poet best known for his epic work of classical mythology, "Metamorphoses." His life, which mysteriously ended in exile, became the subject of her first novel, published in 2001, "The Love Artist," which New York Times' reviewer Michiko Kakutani praised for its "dense, poetic narrative."
Alison will read from her work Thursday at 8 p.m. at the U.Va. Bookstore. The event is free and open to the public.
Another twist of fate early in her life eventually resulted in Alison's acclaimed 2009 memoir, "The Sisters Antipodes." Born in Canberra to an Australian diplomat and his wife, Alison and her older sister ended up moving to the U.S. after her parents' divorced when she was 4. The twist: her parents switched partners with another foreign-service couple, American, who also had two daughters. The memoir recounts Alison's and her stepsister's conflicted lives after their parents married. (See excerpt below.)
Kirkus Reviews and Publisher's Weekly gave "The Sisters Antipodes" starred reviews and People magazine named it a "pick of the week."
Alison didn't concentrate on writing until after earning her undergraduate degree at Princeton. She held several different jobs while exploring career possibilities. She loved drawing as a child and wanted to be an illustrator at one point, she said.
Before first being published, Alison decided to illustrate the myth of Psyche and Amor – better known as Cupid – for a children's book. She found she had to translate the story herself, she said.
She also wrote speeches for the president of Tulane University when she worked in the development office. Soon she turned to writing fiction and entered Columbia University, earning her master's degree in fine arts in 1993.
Cynthia Wall, who chairs U.Va.'s English department, where the Creative Writing Program is located, called Alison "a dream hire."
"As a brilliant and productive writer; a teacher and mentor of uncommon gifts; a scholar, classicist, linguist and translator of international reputation; and as a proven hard-working administrator, Jane Alison seems like the pot of gold at the end of the rainbow," Wall wrote in an email.
Jeb Livingood, associate director of the M.F.A. program, called her "a seamless storyteller, whether she's resurrecting Ovid in her fiction, or as she unpacks the intertwined fates of two families in her memoir."
"But there is such constant lyricism, too," he wrote in an email. "If good prose is about craft and careful design, then Jane is hardly building bookshelves. Her work is one elegant movement after another, beautiful curves and inlays and yet more life – real life – every time you turn the page. 
"She passes those exacting standards along to our students, a modern apprenticeship in writing that we are so happy to offer," he said.
Alison, , a professor of English, is teaching an undergraduate fiction writing workshop and a graduate seminar, "Extravagance in Narrative," where she and the students "climb into the books to see what decisions the writers made," she said, adding that her students are great and she's excited to be teaching them.
Having written fiction and nonfiction, Alison said the reading list for the course includes books that are hybrids of both genres, which she employs in her historic fiction. Her novel about Ovid is based on what is known – and perhaps even more important, what is unknown about his life.
She is now writing about a real situation in the life of Le Corbusier, a pioneer of modern architecture, that has enough holes in the story for her to fill in.
Even with "The Sisters Antipodes," she had to "extrapolate and imagine ... and you have to say you're doing so," she said.
"Writing is like a relationship – you get so involved," she said, but she has found that before she's quite finished with one novel, the next book "starts creeping out."
When it comes to her other two novels, "The Marriage of the Sea" (2003) and "Natives and Exotics" (2005), the seeds for them emerged from the previous book, she said. Researching information about paint pigments for "The Love Artist" led her to setting "The Marriage of the Sea" in Venice, with a painter as one of the main characters. One theme in that novel concerns what makes a place "home" for the characters, a theme she expanded in "Natives and Exotics."
Her forthcoming book in 2014 goes back to Ovid, who she said seemed to have "a complex empathy for feminine psychology." She translated 25 of his stories from "Metamorphoses" that make up "Change Me: Stories of Sexual Transformation from Ovid."
"By the standards of any of our peer creative writing programs," Wall wrote, "including Iowa, Michigan, Syracuse, Texas and Cornell – and indeed, by the standards of her own former program at the University of Miami – Jane Alison's three novels, memoir and book of translations in press more than qualify her for a professorship in our department."
Excerpt from "The Sisters Antipodes"
Both couples had two little girls the same ages, and the younger girls shared a birthday and almost the same name. This was my counterpart, Jenny, and me. The two families had so much in common, people said; they must meet.
The couples fascinated each other, I am told, and for the next several months we were together constantly for outings, dinners, picnics. We girls played among the eucalyptus and looked for kangaroos while our parents murmured, laughed and lounged on blankets and clinked their wineglasses.
As Jenny and I shared a bath one evening, gazing at each other over sudsy water, our wrinkled pink feet pressed together as music and smoked drifted under the door, we couldn't know that soon she would live with my father and I would live with hers, that for years we would shadow each other around the globe, that the split would form everything about us. That we would grow up as each other's antipode.
The literal meaning of antipodes is two bodies pressed together, foot to foot.
In less than a year it was done. Our parents' marriages split and began to re-form. My mother, sister and I followed Jenny's father to Washington, and my father soon resumed his diplomatic path with Jenny and her mother and sister.
Media Contact
University News Associate Office of University Communications
anneb@virginia.edu (434) 924-6861