The M.S. in Commerce program offered by the University of Virginia's McIntire School of Commerce ranks second in the world, according to inaugural top-40 rankings released today by The Economist, a London-based publication regarded as one of the leading business magazines in the world.
Surpassed in the rankings only by HEC School of Management in Paris, McIntire is the only U.S. school to appear in the top 10.
McIntire's M.S. in Commerce is a one-year, 40-credit-hour program designed to help recent liberal arts, sciences and engineering graduates transform their intellectual and academic skill sets into focused business expertise. Carefully crafted by the Commerce School's faculty and emphasizing a deep understanding of key business concepts and their global application, the master's program features an integrated core curriculum; tracks in business analytics, finance, and marketing and management; and a global immersion experience. In 2017, global immersion course locations included Europe; Latin America; Southeast Asia; Greater China; and the Middle East, India, and Asia.
The master's program reports job placement statistics of 95 to 99 percent within three months of graduation for the past five graduating classes.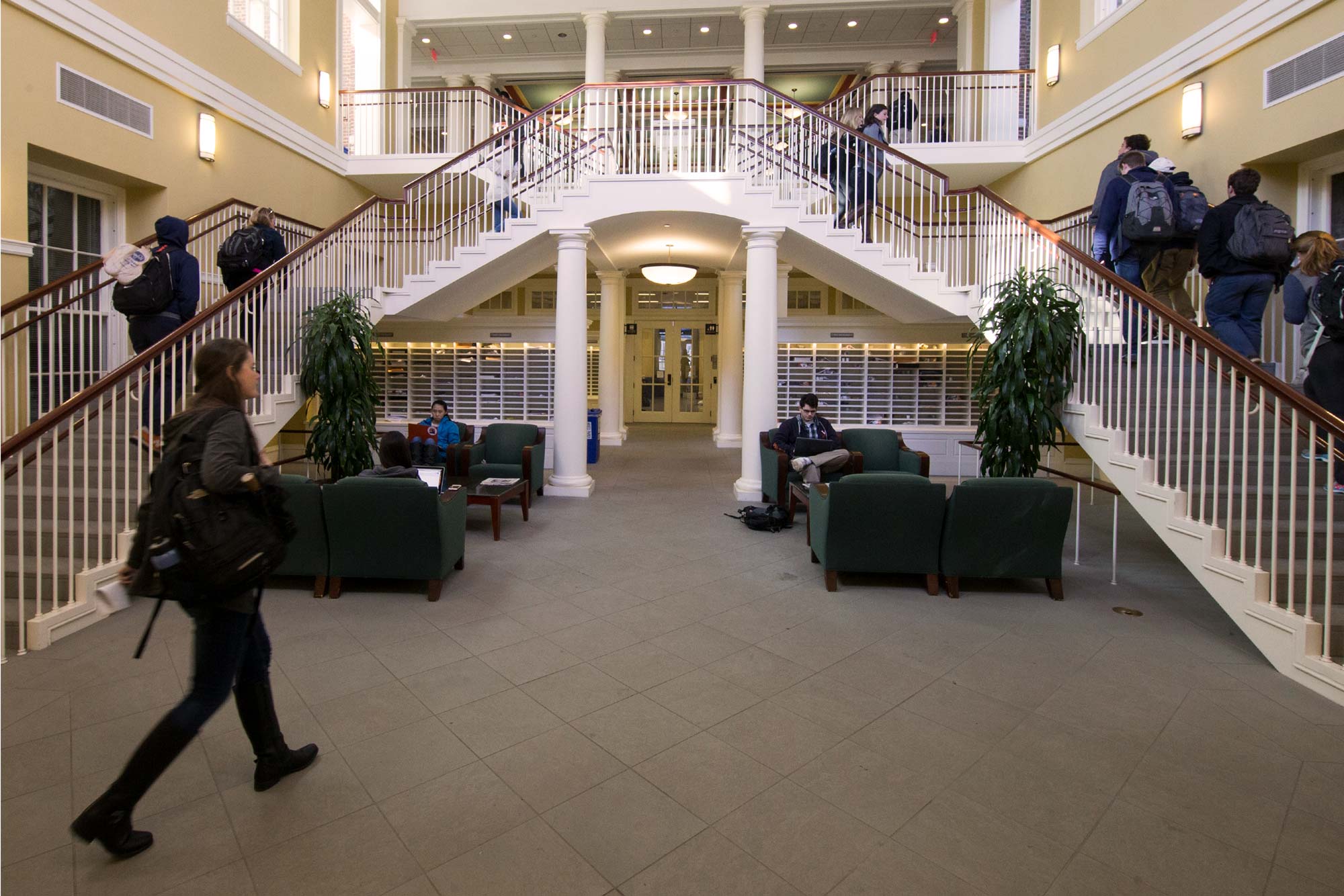 "As an increasing number of global employers move toward hiring master's in management graduates, we are very pleased that our innovative M.S. in Commerce program was recognized by The Economist for offering one of the world's top programs, as well as earning the highest U.S. program ranking," McIntire Dean Carl Zeithaml said. "Our integrated core experience, specialty tracks and global immersion experiences differentiate the program from a number of competitors, and we are dedicated to constant improvement and leadership in this program space." 
In addition to its No. 2 overall ranking by The Economist, the M.S. in Commerce program garnered a No. 3 ranking for career opportunities, No. 4 for educational experience and No. 5 in the student and alumni ranking of faculty. The program also placed No. 4 in the postgraduate salary ranking, No. 6 in the student/alumni rating of facilities and other services, No. 6 in the alumni rating of career services and No. 9 in the student/alumni rating of culture and classmates. 
"With this recognition, the program will continue to attract top students from around the world and launch its graduates into promising and fulfilling careers," Zeithaml added. "Since the inception of the program nearly 10 years ago, our great faculty and staff have provided consistent and visionary leadership, resulting in extraordinary student recruiting, teaching and placement. Our alumni are already making their mark in the business profession and beyond."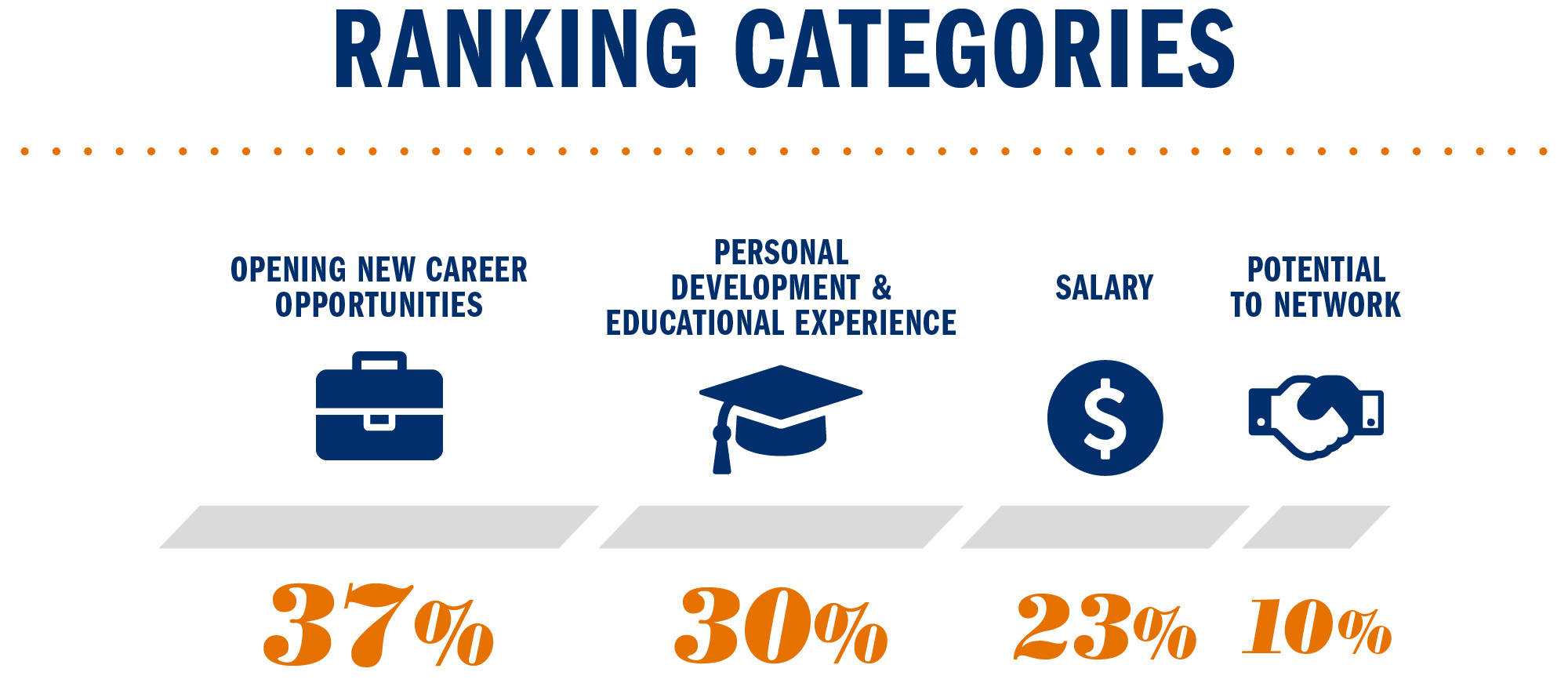 The ranking comprises four categories: opening new career opportunities (37 percent weighting), personal development and educational experience (30 percent), salary (23 percent) and the potential to network (10 percent). See the full methodology here.
To find the complete rankings, visit The Economist website. The top 10 are as follows:
The Economist's Top 10 Master's in Management Schools
1. HEC School of Management, Paris (France)
2. University of Virginia (McIntire School of Commerce)
3. WHU Otto-Beisheim School of Management (Germany)
4. ESSEC Business School (France)
5. University of St. Gallen (Switzerland)
6. HHL Leipzig Graduate School of Management (Germany)
7. Cranfield School of Management (United Kingdom)
8. University of Mannheim (Mannheim Business School) (Germany)
9. CEMS (Multi-school consortium)
10. ESADE Business School (Spain)
Media Contact
Article Information
May 25, 2017
/content/economist-ranks-uva-masters-commerce-program-no-2-worldwide