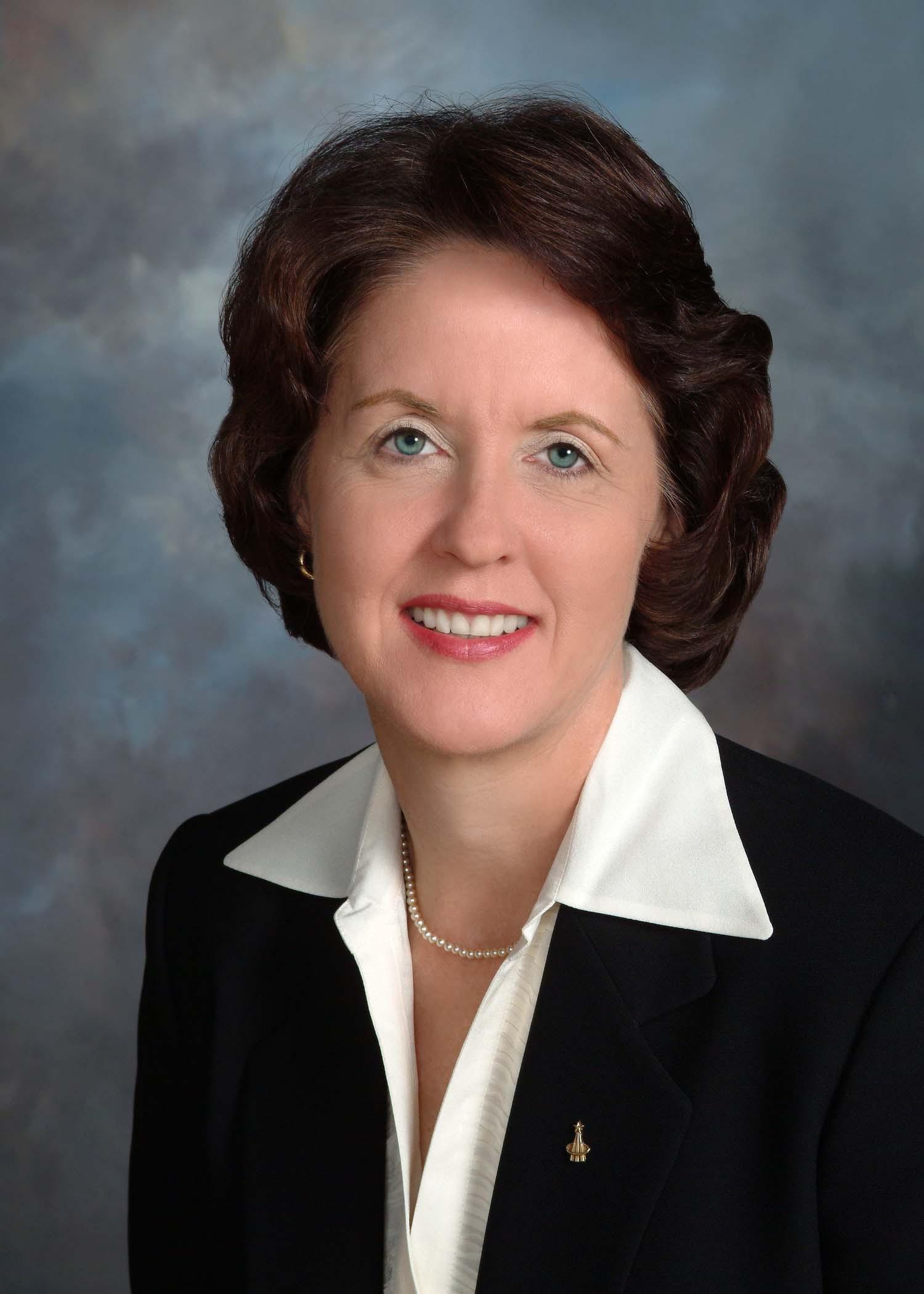 May 27, 2010 — Kathryn C. Thornton, retired NASA astronaut and associate dean of graduate programs at the University of Virginia's Engineering School, will be inducted into the Astronaut Hall of Fame on June 5.
"It's quite rare that we get recognized by our fellow astronauts, and it means so much because they truly know what we've done and we know what they've done, and it's extraordinary," Thornton said of her Hall of Fame election.
The induction will follow a June 4 gala Kennedy Space Center, hosted by the Astronaut Scholarship Foundation. "My family will be there," Thornton said. "They came to every one of our pre-launch parties, but I was always in quarantine and couldn't be with them. This time I can be with them instead of poring over checklists."
In March, she received the lifetime achievement award from her undergraduate alma mater, Auburn University.
It wasn't until 1978, 20 years after NASA's founding, that women could apply for astronaut training. At that point, Thornton's career was on a more academic track. Having finished her doctorate in physics at U.Va. in 1979, she accepted a NATO postdoctoral fellowship at the Max Planck Institute for Nuclear Physics in Heidelberg, West Germany. A year later, returning to Charlottesville, she began working as a physicist for the U.S. Army Foreign Science and Technology Center. It was then that she ran across an advertisement about NASA's search for astronauts. That ad not only caught her eye, it changed her life.
Thornton was accepted to NASA's rigorous training program in 1984, one of just 17 to make the cut from a pool of 5,000 applicants. Within a year, she had graduated to become an astronaut, setting out on what she called "the greatest job in the world."
 
It was the beginning of a 12-year hitch at the Johnson Space Center in Houston, during which she logged 975 hours in space, more than 16 million miles in orbit and 21 hours of extravehicular activities, or EVAs, as the second American woman to walk in space. When she joined NASA, it meant moving to Houston with her 2-year-old daughter – too far, for her tastes, from her husband, Stephen T. Thornton, a U.Va. physics professor.
Thornton, who has described being in space as akin to being in a three-dimensional air hockey game, left NASA in 1996. "I loved every minute of it, but it was time to return to Charlottesville and have more time with my family," she said.
That same year, she joined the Engineering School faculty, and three years later became the assistant dean for graduate programs. In addition to managing the engineering graduate programs and mentoring undergrads, each fall Thornton teaches "Introduction to Aerospace Engineering."
She starts her students off designing and building model rockets. Then they move on to building radio-controlled blimps using helium balloons. The blimps are designed to go head to head in an aggressive competition that ends only when the last blimp is flying solo – all of this taking place on the basketball court of the Aquatic and Fitness Center. Her class is so popular – one semester she had a record-setting 70-plus enrollees – that typically she has to turn away students.
"Kathryn has added to the stature and integrity of our U.Va faculty and programs," said George Cahen Jr., director of experiential programs and engineering outreach and professor of materials science and engineering. He co-teaches part of Thornton's "Intro to Aerospace Engineering" course and partners with her for a two-week ExxonMobil Bernard Harris science summer camp for middle school students that is run through the U.Va. Center for Diversity in Engineering.
"She's great fun, and despite her unrivaled accomplishments she has no airs at all," Cahen said. "When delivering a lecture, she can fill a room to standing-room overflow. And talk about her work ethic? Kathryn comes in evenings so her students can have extra time on their projects. In our aerospace class, she's been covered in goo more than once when a student's balloon, sealed to prevent leaks, explodes to splatter all over her. She's in there, in all the clean and dirty aspects of life."
— By Nancy Bronstein