During her undergraduate days at the University of Virginia, Susan Tynan and her roommate were regulars at Arch's Frozen Yogurt. So much so that Tynan, on one occasion, won a contest to invent a new flavor – the "Lot S'more" – and helped record a radio ad for the Charlottesville hotspot.
But over time, it was more than the delicious yogurt that Tynan came to admire most.
Tynan, who knew a thing or two about small businesses – her father ran a tugboat company when she was growing up – noticed what a well-oiled machine Arch's was in the way it went about its operations.
"I remember watching [owners] Rob and Sandy Archer and thinking, 'I want to run a business one day, too!'" said Tynan, who went by Susan Rasmus before marrying.
Today, Tynan is doing it – and in a big way. She is the founder and CEO of Framebridge, one of the big players in the custom online framing market.
Interestingly, Tynan – a 1998 alumna – was an English major at UVA.
As an undergrad, Tynan recalls enjoying a wide variety of courses, including Eastern and Western religion, philosophy, politics with professor Larry Sabato, and economics with professor Ken Elzinga. At her father's urging, she even took two accounting courses in the McIntire School of Commerce.
After UVA, Tynan worked at Accenture in federal government consulting, then worked in the White House's Office of Management and Budget under President Barack Obama before a stint at an online marketplace, LivingSocial.
Today, Tynan – who earned an MBA from Harvard University – lives with her husband, Peter, and their two daughters in Washington, D.C.
UVA Today caught up with Tynan to hear more about her experiences.
Q. You were an English major at UVA. What did you think you wanted to do back then? Would you have been surprised by your career path?
A. I really did want to go into business one day. My dad ran a tugboat company, and growing up I had a clear view of the responsibilities that entailed. An operational business is never easy. I knew someday I would do something similar.
I was thrilled to get a job at Accenture (then Andersen Consulting) through on-campus recruiting. It felt like a real win to get a job with an English [degree]!
Q. How did you wind up working at the White House? How much interaction did you have with President Obama? Looking back on your time there, what are your most memorable moments?
A. I worked at the Office of Management and Budget under President Obama during his first term. I worked for the nation's first chief performance officer, a new position charged with bringing business best practices to government. It was a tremendous honor and good preparation for start-up hours. I was not "inner circle" by any stretch – I've personally met President Obama one time.
I worked on the response to the BP oil spill. My boss at the time, Jeff Zients, ran such a disciplined process. I learned a lot from him on how to manage through a crisis and how to keep stakeholders informed throughout. Now that the country is struggling through so much, I wish I were on daily calls reviewing dashboards!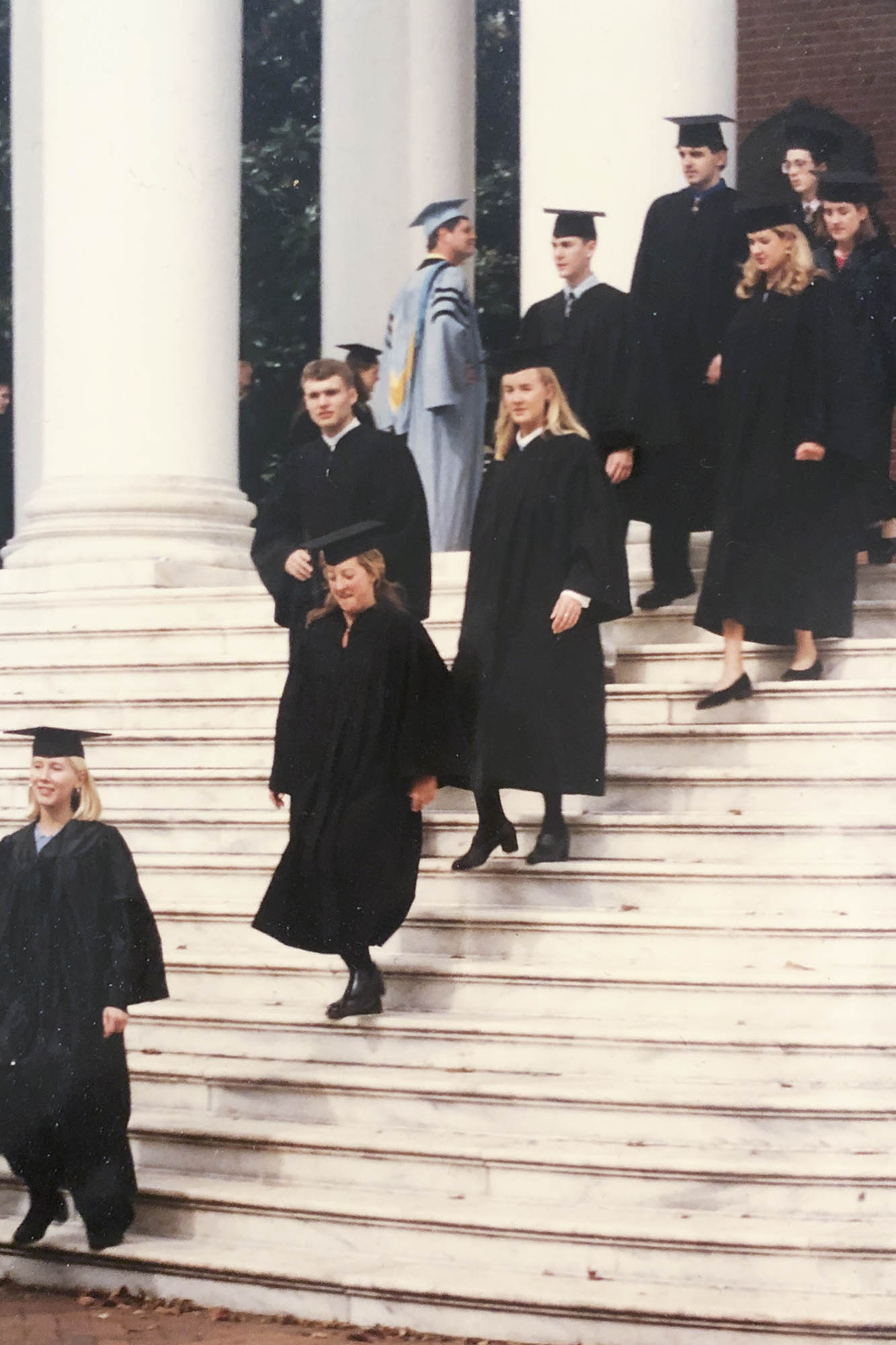 Tynan says her time as an undergrad was a "perfect mix of learning and fun." (Contributed photo)
Q. A lot of people have great ideas to start companies, but, for whatever reason, never actually go through with it. What was it about your idea for Framebridge that made you think you really had a fighting chance to succeed?
A. A lot of people keep their business idea a secret, but I felt like I had to do the opposite. I thought custom framing made easy and affordable could be a big idea, but I needed to validate the idea with real people. So I talked to everyone I could about their experiences framing.
I found out two things: one, everyone had sticker shock from their framing experience; and two, everyone framed something really special to them. I believed if we made custom framing more accessible, people would frame more things. And that's what we've done. We've framed more than a million unique pieces – that's diplomas and maps and wedding invitations and race bibs and matchbook covers.
Every time I walk through our manufacturing facility in Richmond, Kentucky, I get a lump in my throat. People are framing such beautiful items! We really get to see the good in people in our business.
Q. What makes Framebridge different than some of the other custom framers on the market?
A. I started Framebridge because I had taken four National Parks posters to a local frame store and I had a terrible experience. I felt I was being upsold the entire time and each poster cost $400 to frame. I thought, "I'll never do that again." But I kept finding things I wanted to frame.
Framebridge makes custom framing easy and fun. We offer a curated selection of styles, honest pricing and a seamless experience. Customers either shop online (we send them packaging for their art or they upload a photo) or they visit one of our stores. We frame in our manufacturing facility in Kentucky and we deliver the finished product to their door. We have a design team to help along the way.
We are very focused on the customer experience. Every additional moment of my time is spent reading customer feedback and thinking about how to make the experience even better.
Q. During the pandemic, I know my family has spent a lot of time gathering and organizing photos that we want to frame. But on the flip side, I'm guessing there are lots of people who, in the midst of these uncertain financial times, don't want to spend their money on that. Generally speaking, how's business?
A. Thanks for asking! Business is good. At first, it was really hard to navigate, as we were focused on the safety of our team members. We closed the factory for a few weeks, but we are now up and running with a lot of enhanced safety protocols and health screenings. During the spring, we developed a face shield prototype we could produce on our equipment and we were able to produce and ship more than 35,000 face shields to frontline workers at cost. It felt good to be part of the solution.
The framing business is doing well now; people are spending time in their homes and reminiscing on the fun they had! We're happy to help them reflect on these memories. We're seeing a lot of "just because" gifting as well. People are yearning for connection.
Q. In light of what's happening in our country with the Black Lives Matter movement and social justice issues, has Framebridge, like so many companies, become more introspective as it goes about its day-to-day operations and practices?
A. Absolutely. We're headquartered in Washington, D.C., and our team cares a lot about social issues, including this pressing issue of racial justice. We committed as a team to work across three areas to push for racial equality: employment initiatives, artist programming and community engagement.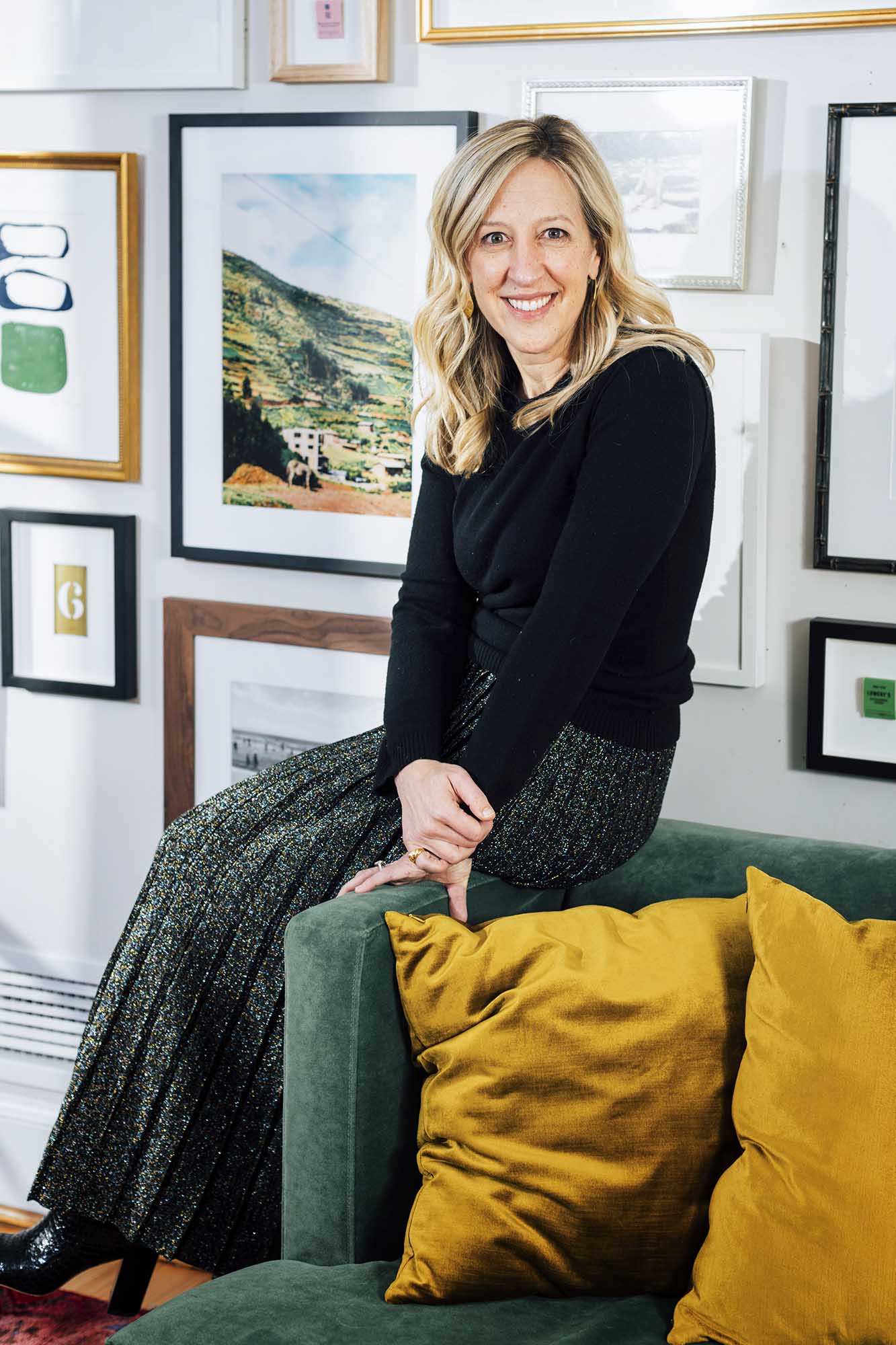 Prior to starting Framebridge, Tynan worked in the White House's Office of Management and Budget under President Barack Obama. (Contributed photo)
I'm particularly excited about our artist programming. People look to us to discover art and we can do so much more to spotlight Black artists – and their businesses.
Q. Looking at your career, what's the biggest risk you ever took?
A. Undoubtedly, the biggest risk I ever took was quitting my job to start Framebridge. I had two small children at the time and a mortgage. But I had gotten to the point where I was thinking about the idea for Framebridge in every waking moment. I couldn't not start it.
Looking back, it was pretty brave. I really didn't set out to do it halfway. I raised venture capital, brought on early team members, built the website and the app and our first manufacturing facility in six months.
The scariest period in the whole journey was the time we were building before we launched. As soon as we had customers, we knew we were onto something – and we had feedback to listen to and improve. When we were building before launch, you have to really rely on your own conviction.
Q. What would be your advice to entrepreneurial-minded UVA students who are hoping to start their own businesses someday?
A. I think there are lots of entrepreneurial paths. I started Framebridge at 37 – I had a fair amount of career experience and a network to leverage. I'm grateful for all of that experience. That being said, I've certainly seen amazing entrepreneurs pursue their idea in college, or right out of college.
You have to really love your idea. It's a tremendous amount of work. I know people are sick of talking about "hustle culture" and I do believe in work-life balance. But if you are pursuing an entrepreneurial venture, you will not have any balance in the early years. I was five years in before I could adjust my life in any sort of normal way. I certainly wasn't going on vacations. But if you're building something you're proud of, it's amazing. I can't imagine being as fulfilled another way.
Q: What are your fondest memories from your time as a student?
A. My fondest memories of my time as a student are walking on Grounds – the sights and sounds of the town, meeting friends on the Corner.
One of the first days of my first year, Dave Matthews played in the [McIntire] Amphitheater. What a way to kick off my UVA experience! I remember thinking I was the luckiest person in the world.
Q. How did your UVA experiences shape you?
A. I loved my time at UVA – it was such a perfect mix of learning and fun in a beautiful environment. And I made great friends, too.
I can't believe I was only there for four years considering the huge part of my heart it fills.
Article Information
July 22, 2020
/content/entrepreneur-was-english-major-who-worked-white-house