Research has demonstrated that everyone has unconscious biases – attitudes that affect our decisions and actions without us even realizing it. While their effects can be seen in every corner of society, this can be especially damaging for patients seeking health care, as well as for doctors, nurses and others seeking to provide care.
"Physicians and other health care providers may avoid asking pertinent questions to a specific group of individuals, or worse, don't know to ask them because of their own biases," said Dr. Michael D. Williams, a surgeon who directs the University of Virginia Center for Health Policy. "On the other hand, patients who feel that their providers either don't understand them, their background or their cultural identity can feel inhibited in sharing vital health information because of both their own biases and the assumed or real biases of those caring for them." 
While the challenges are well-established, progress is still needed to develop workable solutions for remedying unconscious biases. So UVA's School of Medicine and Frank Batten School of Leadership and Public Policy are inviting community members to join UVA faculty and national experts for a two-day symposium focused on how to minimize the impact of unconscious bias, in health care settings and throughout society.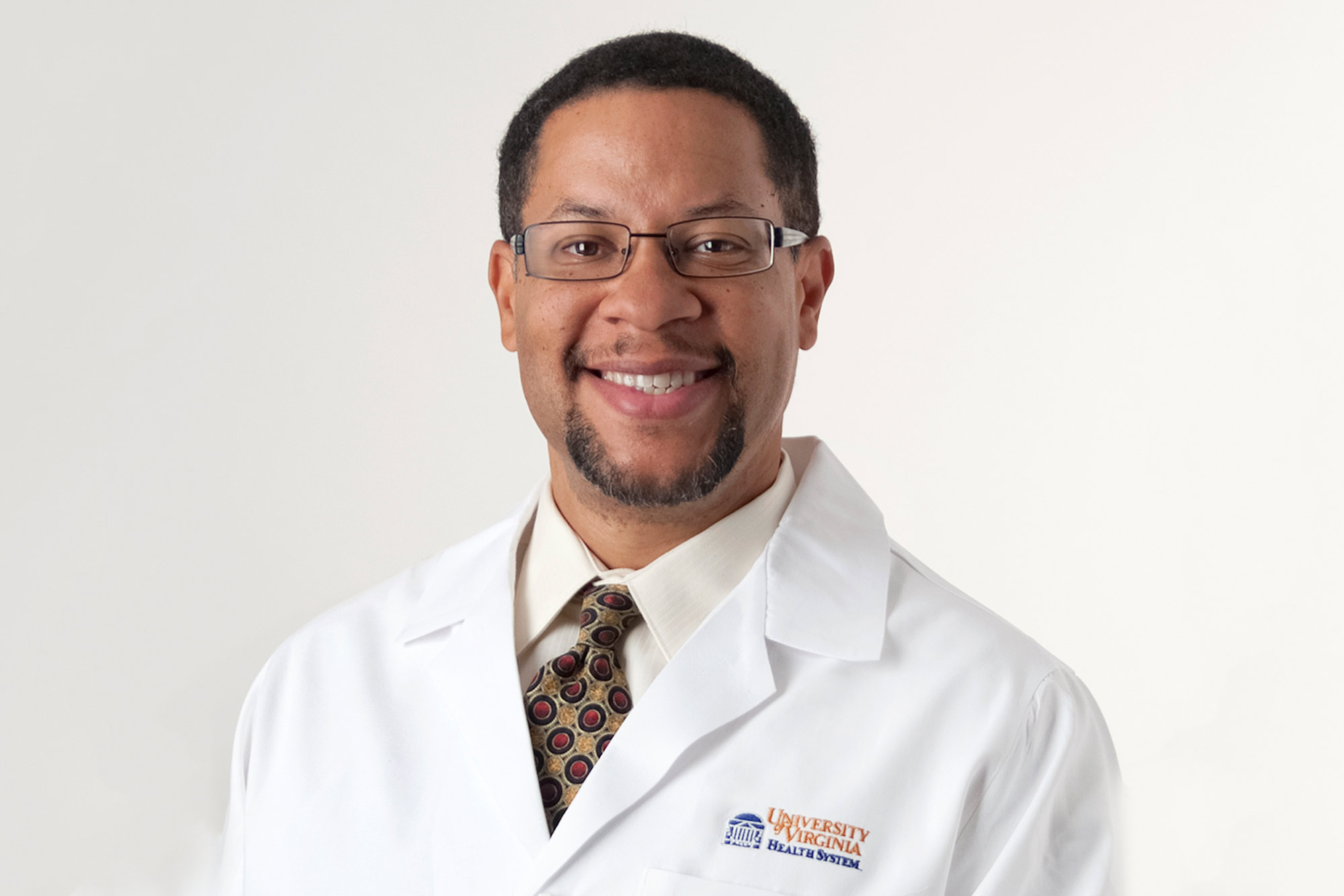 "The True Impact of Bias on Health and Wellness in America" will be held Wednesday and Thursday in Newcomb Hall. Community members are invited to join nationally recognized experts for discussions on a range of topics – including the role of the media in unconscious bias – as well as potential solutions.
Williams believes the discussions and ideas from the symposium can have a positive impact on far more than health care.
"Media, academe, government – all of these entities and others have examples of unconscious bias that manifest in everyday society," he said. "We believe that as practical solutions are identified during the symposium that we anticipate will improve the wellness of our communities, they can't help but manifest in the broader society as well."
Williams, the course director for the symposium, discusses the effects of unconscious bias as well as his hopes and expectations for the conference.
Q. How do you define unconscious bias?
A. In the simplest terms, it is the process by which we make choices without thinking about why. We are typically unaware that we've made a choice at all. In health care, those biases can and have caused some individuals and groups of people to receive (and deliver) poorer care than others.
Q. What are some possible ways to deal with unconscious bias?
A. First, look inward. If you're a provider of health care, ask yourself if you have truly assessed the singular individual in front of you thoroughly enough to offer a treatment plan that works for them. Develop standard assessment tools that make no assumptions about the person you're caring for. If you ask everyone about their home environment, it's much harder for our biases to cause us to miss important social factors that are impacting a high blood pressure or depression diagnosis. Always ask, "What else should I know about you?"
If you're a patient (and we all are at some point), advocate for yourself. Tell your care providers all that you feel is important or impacting your health. Tell them about how stressed you are that your spouse travels so much. Share the fact that your job may be about to be eliminated. What may not seem relevant to your upcoming mammogram actually is very important. If it impacts you, it is important to your physician, nurse, therapist or dentist, even if they don't know it in the moment. The more information you share with your care team, the better the shared decision-making process you can go through together.
Finally, look inward. Ask yourself: "Am I keeping anything from my team that might be useful for them to know? If so, why?"
Q. Why is it important to have these discussions?
A. Only through shared trust and mutual respect can the caregiver-patient relationship yield the best health outcomes. It is difficult to imagine how we as a community can achieve that trust without open, frank dialogue that acknowledges that these challenges are real, present and barriers to wellness in modern society.
Q. Who do you hope will participate in the symposium?
A. This is designed to be a community conversation. Members of the Charlottesville-Albemarle community, students, visitors, academicians and leaders will hopefully sit together at tables and in group sessions to learn from each other and national experts and together develop next steps in the dialogue that will allow us to collectively overcome unconscious bias.
Q. If we can find effective ways to deal with unconscious bias, how could that improve health and wellness?
A. A rising tide lifts all boats. When we develop and implement effective strategies to lessen or, optimistically, eliminate the effects of bias on wellness, we will increase the effectiveness of all health care. By ensuring that everyone who needs a particular screening exam (and only those who need it), gets it, earlier detection of illness, disease and cancers must ensue, allowing us all to avoid unnecessary suffering. Whether through personal avoidance of the long-term effects of a particular illness (diabetes, for example) or through the dramatic decrease in societal costs that we all currently bear in caring for preventable conditions, literally everyone benefits. Money that currently gets spent to treat chronic illnesses could be redirected to prevent them instead. There are no losers when we achieve this critical goal.
For more information on this week's symposium, visit cmevillage.com or email Kathleen Meneses.
Article Information
March 14, 2017
/content/event-aims-find-solutions-unconscious-bias-health-wellness-and-beyond