The child of teachers, Petrosino grew up in York, Pennsylvania, and Baltimore. She earned a B.A. from UVA in 2001, and returned to the Grounds last year as an English professor. Right before beginning her new position, she received a 2019 National Endowment for the Arts Fellowship that enabled her to conduct archival research on her African American ancestors and the legacy of slavery, especially in the upper South. The fruit of that labor fills her new book of poetry, "White Blood: A Lyric of Virginia," published by Sarabande Books last month.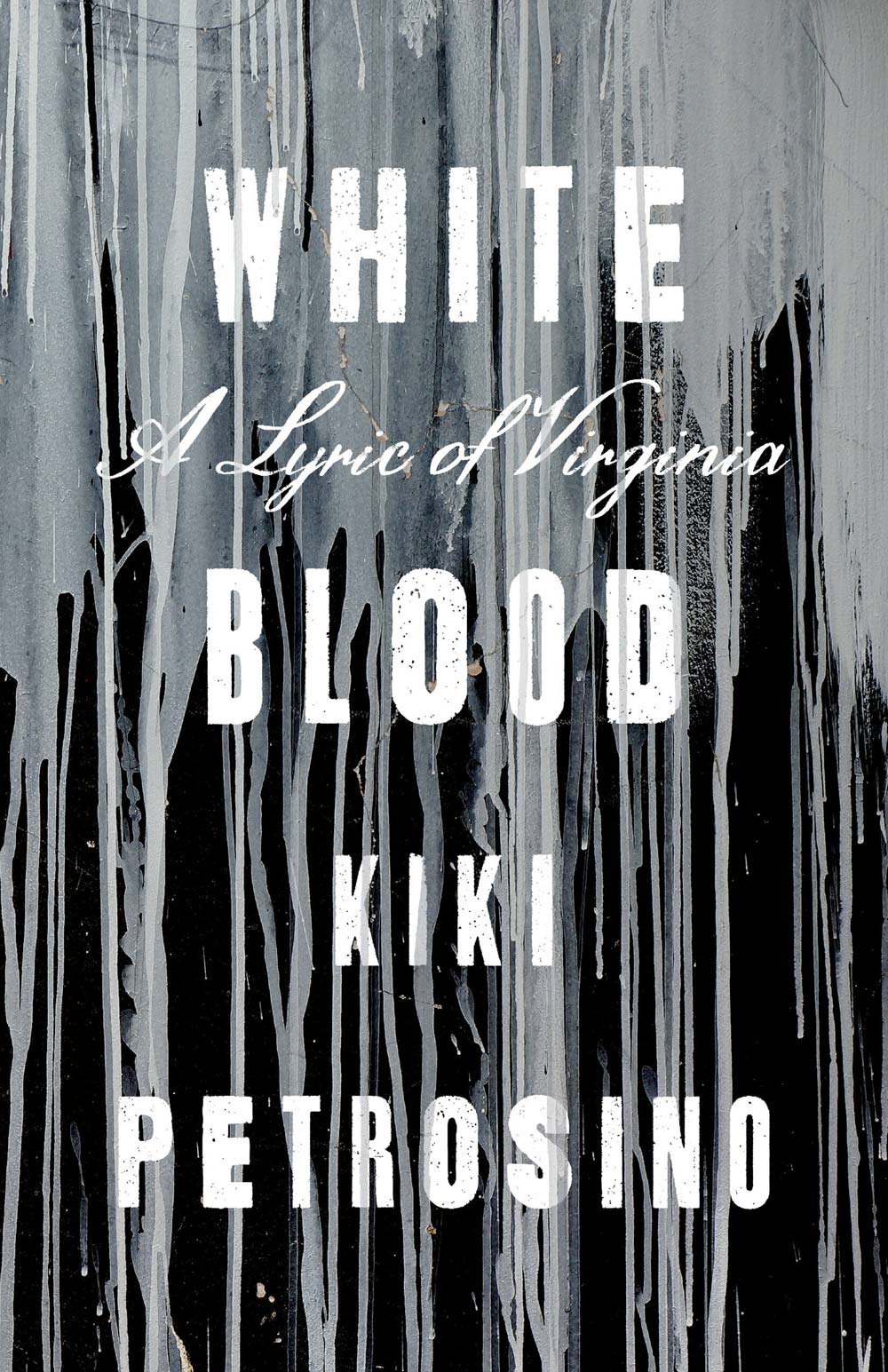 Petrosino's fourth book of poetry, "White Blood: A Lyric of Virginia," was published by Sarabande Books in May. (Cover image courtesy Sarabande Books)
In addition to her father's Italian heritage, Petrosino's African American mother's family came from Virginia.
Her grandmother's family is from Louisa County – the subject of several poems in the new book – and her grandfather is from Manassas.
The generations that followed that great-great grandfather have included doctors and teachers, like her and her parents.
As an undergraduate, she wasn't ready to incorporate political views or her own life with America's racial history, she said, and it's only been more recently that she has written essays and poems involving her heritage.
The 2015 death of her grandmother, Cleopatra Smith Beverly, whose family hailed from Louisa, led her to finally dive into her ancestry.
"Her loss delivered me into that sad, but inevitable, stage of adulthood: I have no more surviving grandparents," Petrosino said. "Contemplating my grandmother's powerful legacy within my family made me wonder about all my ancestors in Louisa, and that brought me back to my own memories of being a UVA student."
She bought a DNA testing kit and then returned to this area to look for genealogical documents.
"I was already researching and writing poems towards this embryonic project when the events of Aug. 11 and 12, 2017, occurred in Charlottesville. The sonnet crown in 'White Blood' is very much a record of my emotional response to those violent days. At that point, the project expanded beyond my personal history to embrace the larger historical moment."