How would policy decisions be different if engineers got involved in the process earlier?
Four University of Virginia engineering graduate students will delve into policy issues this fall through the Christine Mirzayan Science and Technology Policy Graduate Fellowship Program.
The Mirzayan Fellowship program is a full-time, hands-on training and education program providing early career individuals an opportunity to spend 12 weeks at the National Academies of Sciences, Engineering and Medicine in Washington, D.C., learning about science and technology policy. Through the Mirzayan Fellowship, graduate students obtain skills and knowledge in science policy at the federal, state or local levels.
The four UVA Ph.D. candidates participating in the program, which starts Aug. 30, are Bethany Gordon, Erin Robartes, Linnea Saby and Katelyn Stenger. All four study civil engineering in the Department of Engineering Systems and Environment.
"Public policy has a history of being guided by agendas of those who hold power and what they think is best," said Marlit Hayslett, director of communication training and strategy in UVA's Office of Graduate and Postdoctoral Affairs. "There is a slow-but-deliberate effort to include more scientific evidence in the policy process. These students are part of a broader movement to include science and research results in how we conceive and implement policy solutions based on evidence of what works and what doesn't."
"This fellowship provides an incredible opportunity for us to immerse ourselves in the science policy landscape for 12 weeks," Robartes said. "I am excited to create connections with experts in this field and build relationships with the other fellows and my mentors." 
The University-wide Office of Graduate and Postdoctoral Affairs offers graduate students opportunities through its Ph.D. Plus program to prepare for policy roles, including its Science Policy Bootcamp and internships. 
"Each of the students has taken advantage of training opportunities and internships offered through Ph.D. Plus, which is intended to help prepare doctoral students to bring their deep research sensibilities more fully and effectively to arenas in which they can make a positive difference, such as in science policy," said Phil Trella, associate vice provost and director of the Office of Graduate and Postdoctoral Affairs. "Doing this requires them to learn how to communicate science and scientific concepts effectively to stakeholders they may not typically interact with in the course of their scientific training and to learn about aspects of government and agencies that they might not typically be exposed to.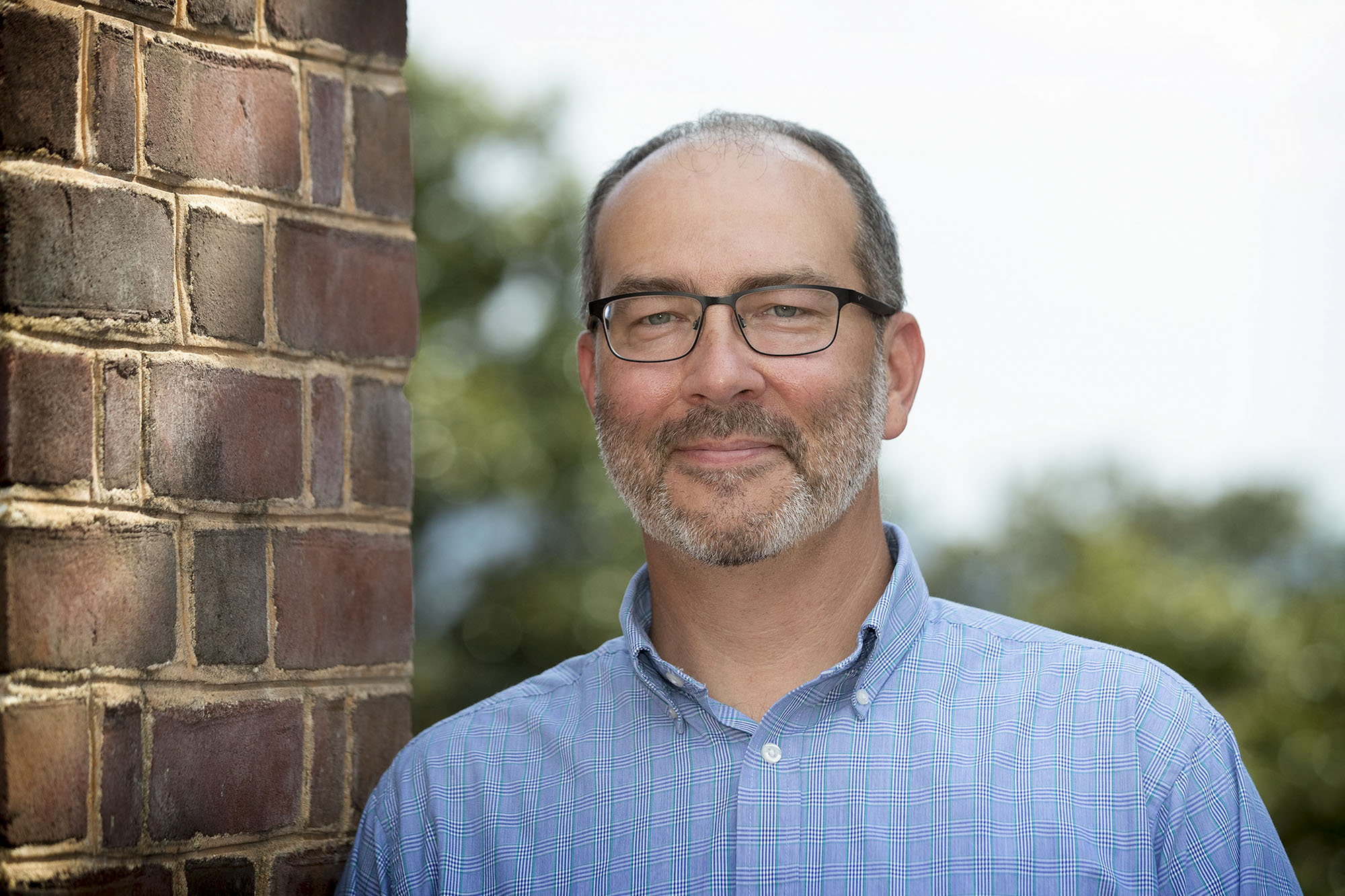 "It's no accident that we have such an impressive presence in this important National Academies of Sciences, Engineering and Medicine program," Trella said. "Our students have let us know that they are highly motivated to pursue careers in areas of high social impact and we are making the investments necessary to help them get there." 
The impact of the Mirzayan Science & Technology Policy Graduate Fellowship Program goes beyond the students who participate.
"Our student fellows are not only learning about how science and technology policy works and are gaining professional skills and experience in this area, they are also bringing what they've learned about policy and the policymaking process from their fellowship experience back to UVA to the benefit of our own research, faculty and students," said Amy Clobes, director of graduate programs at the Engineering School.
"Our graduate students aren't just motivated to do engineering; they are highly motivated by the prospect of how their work solves problems that benefit society," Clobes said. "The School of Engineering emphasizes how our work as engineers can do good in the world – this is reflected in the school's mission and in the way our students are trained – and this belief is complemented by the training these fellows receive."
Katelyn Stenger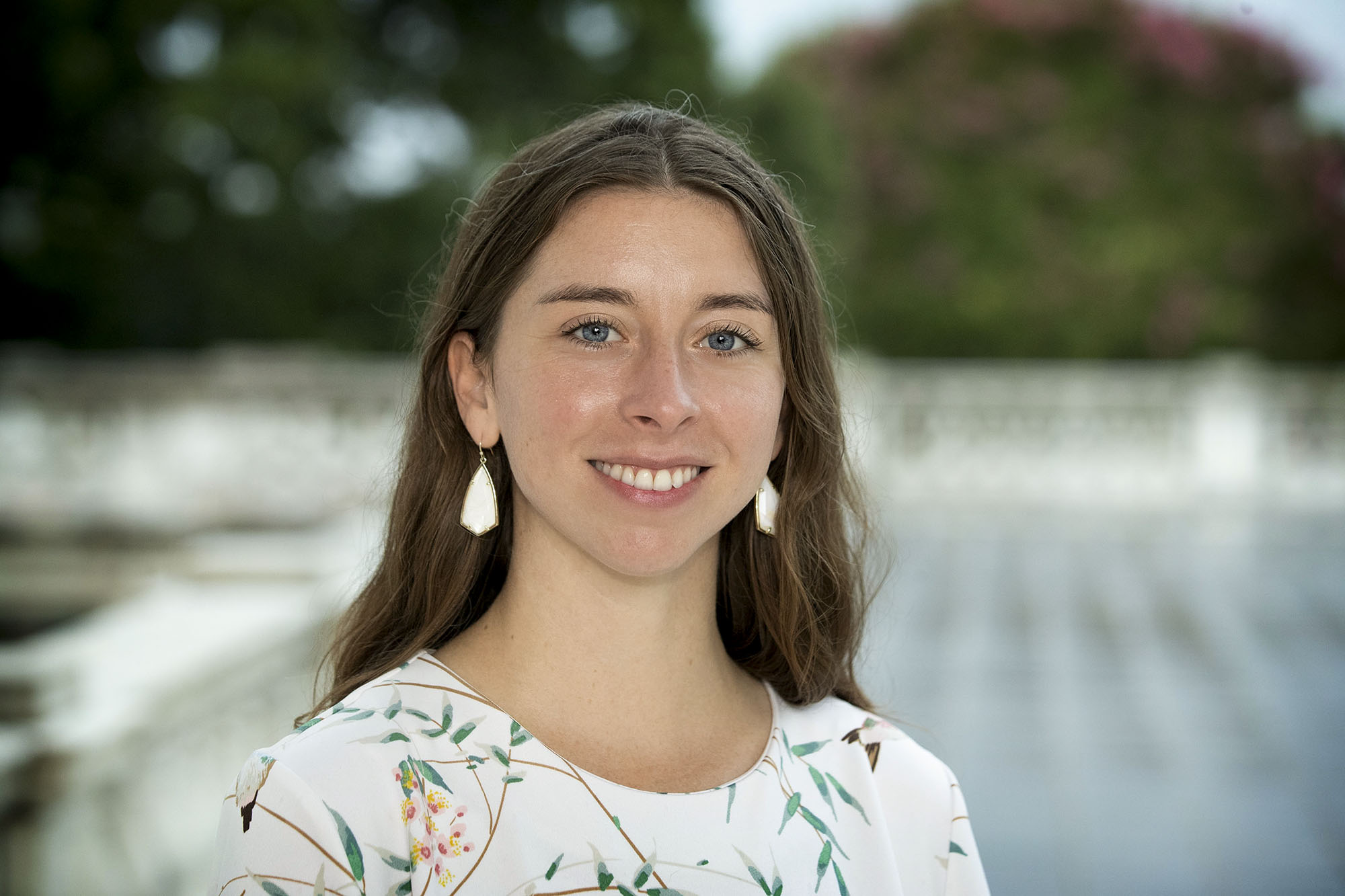 Stenger, of Burlington, Kentucky, will work with the Committee on National Statistics in the Division of Behavioral and Social Sciences and Education of the National Academies of Sciences, Engineering and Medicine in Washington, D.C.
Stenger said she wants to factor human behavior into engineering.
"What we measure can help us design and course-correct the conditions for human behavior in complex systems," she said. "The Committee on National Statistics provides guidance on what these measures ought to be, which can be vital for understanding if we are on target to reach our strategic goals like climate action. I am looking forward to having a seat at the table when making these strategic and consequential decisions on measurement for federal policies."
She said achieving ambitious societal goals centers on changing human behavior in complex systems.
"To do this, we must be effective and strategic when translating behavioral insights into policies and practices," she said. "While current approaches are precise and efficient, they become brittle and lose efficacy when conditions change. Therefore, we need a wider set of tools that are effective to design and adapt the conditions of changing behavior to reach society's most ambitious goals."
Stenger said she will apply behavioral sciences to these problems.
"While I am well-equipped to conceptually apply strategies for behavioral insights, I have never been at the table to negotiate, iterate and put into action the changes needed to improve society," she said. "With a Mirzayan Fellowship, I will be able to develop skills in collaborating with federal stakeholders, aligning organizational structures, relationship-building and developing an actionable plan oriented toward policy to achieve our most ambitious goals."
Stenger will be working with some familiar faces.
"I've enjoyed collaborating with [co-Mirzayan Fellows] Bethany Gordon and Linnea Saby on a number of projects," Stenger said. "I am looking forward to collaborating more in the near future. Our success is a testament to the Engineering Systems and Environment Department's commitment and support to the intersection of policy and engineering."
Stenger, who received a degree in mechanical engineering from Rose-Hulman Institute of Technology in Terre Haute, Indiana, is a member of the Raven Society. She said she hopes to be a policy director working with climate action, equality and peace.
Linnea Saby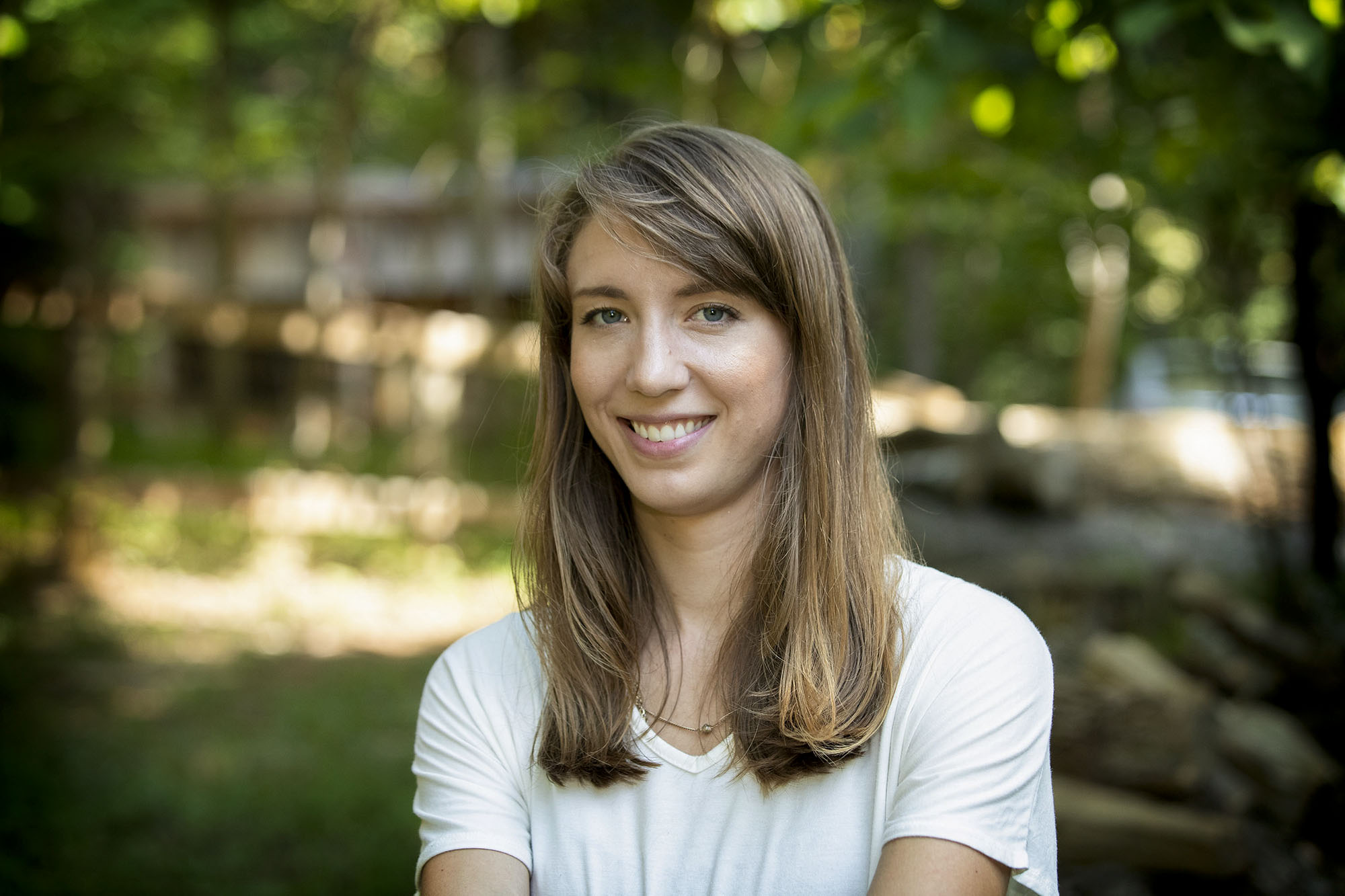 Saby, of Nelson County, who is concentrating on water resources, will work on the Board on Atmospheric Sciences and Climate and the Polar Research Board of the National Academies of Sciences, Engineering and Medicine.
"This fellowship will be a chance to meaningfully engage with the science policy community in D.C.," Saby said. "The National Academies play a huge role in ensuring that policymakers and the public have access to science resources, and I can't wait to learn from their experience and apply those lessons throughout my career."
In her research, Saby studies the outcomes of water quality trading.
"Under water quality trading policies, certain polluters can pay someone else to improve water quality somewhere nearby, instead of making changes onsite," Saby said. "This can reduce the overall cost of water quality protection, but it's hard to know whether the policies are actually good for the environment or not.
"My research is evaluating how water quality trading policies are functioning in practice and how the environment is being impacted. I am fascinated by how science gets translated into environmental policy, then how that policy actually works or doesn't work in the real world. My dissertation is taking a close look at that process. Well-designed, evidence-based policy is critical to preserving our natural resources over the next century."
Saby said she thinks her Mirzayan Fellowship will involve climate change issues.
"These boards are dedicated to all things climate, from synthesizing climate science for Congress to advancing fundamental climate knowledge," she said. "In environmental research and policy, so much has to do with climate change now. This placement will put me right in the heart of complex climate change issues and leverage my experience working with grassroots environmental groups."
Saby is the founder and president of the Virginia Scientist-Community Interface, a statewide graduate student organization dedicated to providing science expertise for community-led advocacy issues.
A graduate of Guilford College in Greensboro, North Carolina, and Piedmont Virginia Community College, she is director of the Science Policy Initiative at UVA and former chair of professional development of the student committee for the Link Lab, UVA Engineering's cyber-physical systems lab. She has received a Thornton Scholarship and a Presidential Data Science Fellowship, and has been a Graduate Assistance in Areas of National Need teaching fellow.
"I hope to serve in a role that promotes science as a part of decision-making," Saby said. "I am particularly passionate about strengthening decisions at the confluence of environmental justice, food, energy and water. In my career, I hope to empower communities with the best available science and inspire scientists to engage with policy relevant to their work."
Erin Robartes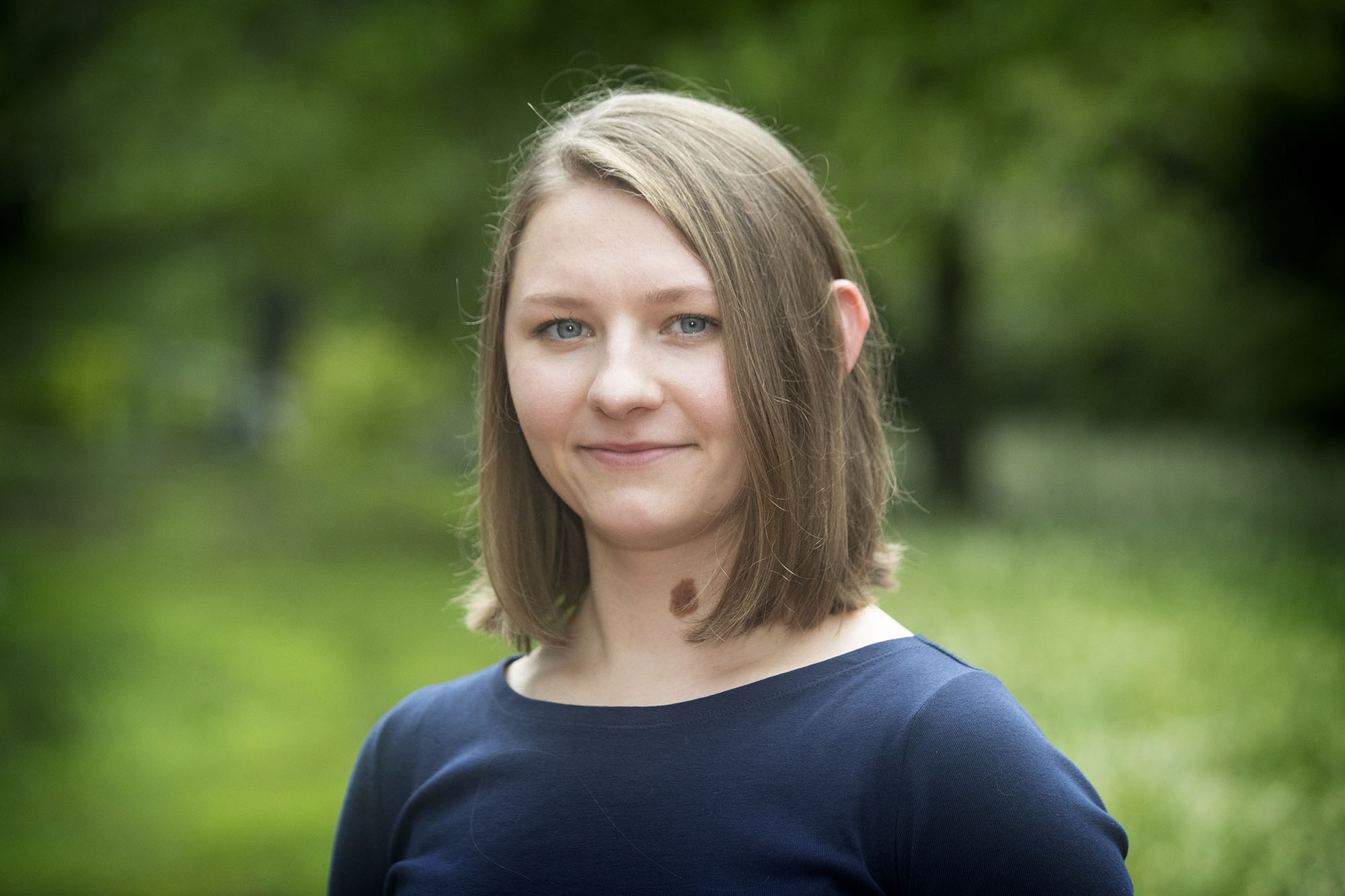 Robartes, of Medfield, Massachusetts, researches bicycle safety. She will work at the Transportation Research Board.
"I study bicycle safety using a virtual reality bicycle simulator in the recently established Omni-Reality and Cognition Lab at UVA," Robartes said. "Bicycle data is notoriously scarce, but virtual reality allows us to gather more detailed data on bicyclists and safely study their behaviors in different roadway environments."
Robartes, who received a bachelor's degree in civil engineering from the University of Connecticut in 2015 and a master's in civil engineering from UVA in 2017, received a UVA Engineering Distinguished Fellowship; a Graduate Assistance in Areas of National Need fellowship; and a Dwight D. Eisenhower Transportation Fellowship. She is the former vice-chair of the Graduate Engineering Student Council, former president of the Institute of Transportation Engineers, and a member of the Raven Society.
Bethany Gordon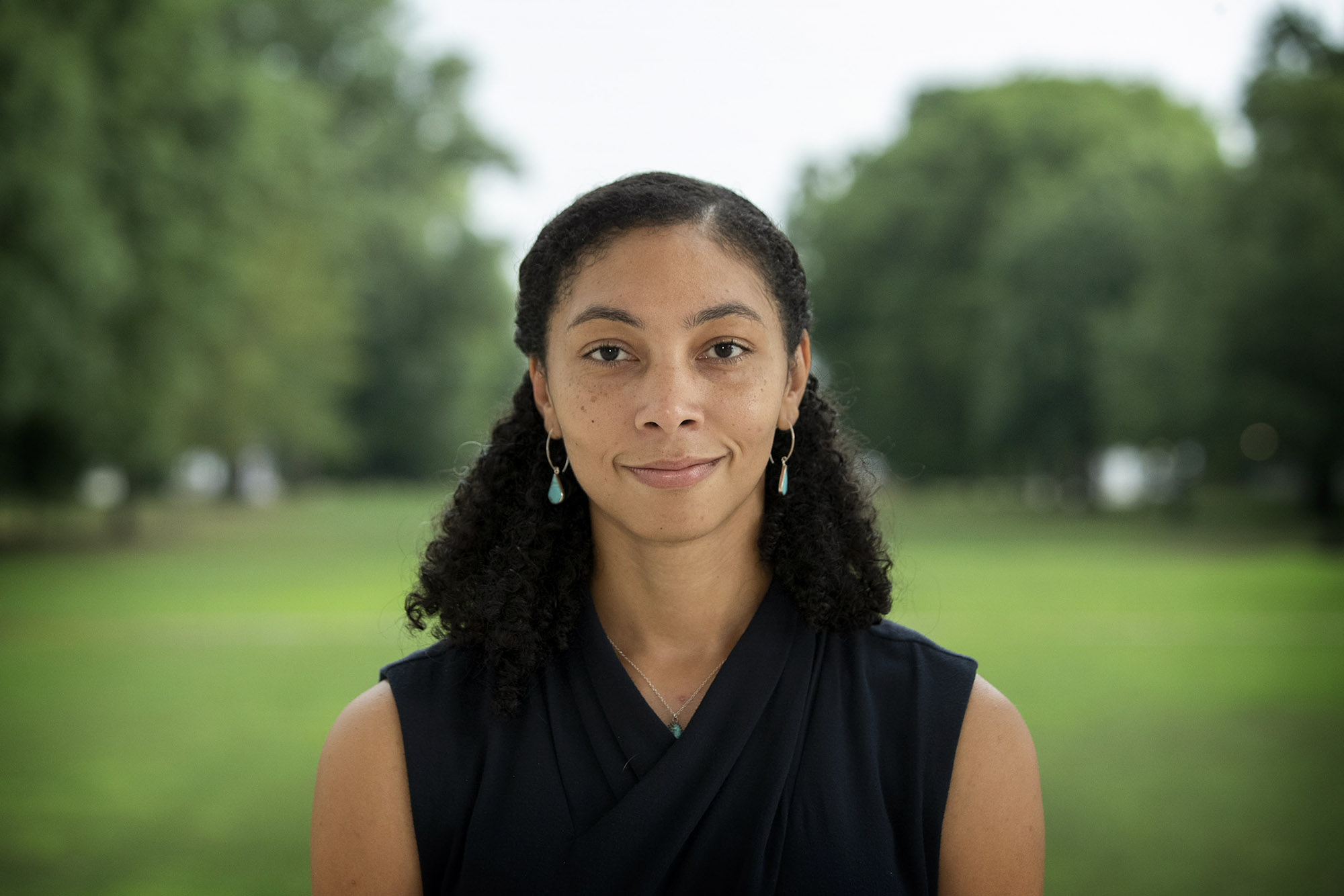 Gordon, who studies design and maintenance of large-scale infrastructure projects in the context of climate justice through the lens of designer psychology, will work with the National Academy of Engineering's Cultural, Ethical, Social and Environmental Responsibility initiative.
"The work I hope to do will be closely tied to policy," Gordon said. "As an impact-driven researcher, I hope to uncover patterns that can be utilized to create positive change. By working with the National Academy of Engineering in the fall, I will get to see the policy world much closer than I ever have and better understand how academics and practitioners who are doing impactful work."
A 2017 graduate of UVA, Gordon's graduate research involves developing sustainable design interventions for civil engineering using behavioral science.
"I hope to focus specifically on sustainable development in resource-restricted communities," she said.
Gordon is a member of the National Science Policy Network, the National Society of Black Engineers and the Raven Society. She will be an assistant professor in civil and environmental engineering at University of Washington in Seattle next fall.
Article Information
August 26, 2021
/content/fellowship-program-introduces-engineers-policymaking-process