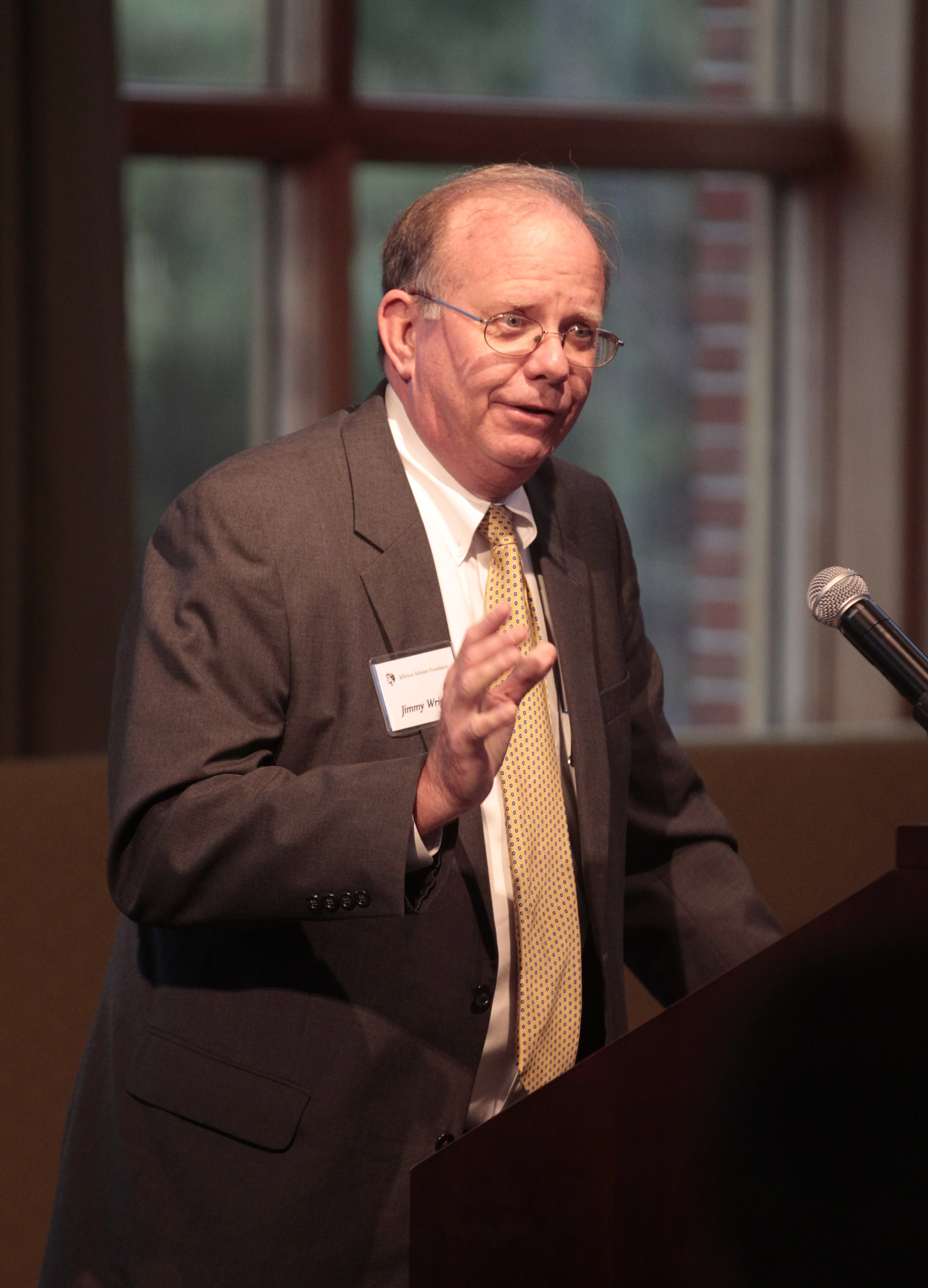 The Jefferson Scholars Foundation has announced a record 36 students who will begin their studies this fall at the University of Virginia as Jefferson Scholars. Awarded solely on the basis of merit, Jefferson Scholarships provide full financial support for four years of study at the University.
Jefferson Scholars undergo a rigorous, highly competitive, multi-stage selection process. First they are nominated by their high schools based on their demonstrated excellence and exceptional potential in the areas of leadership, scholarship and citizenship. "Receiving a nomination for a Jefferson Scholarship is a significant honor, affirming and recognizing exceptional effort and success both inside and outside the classroom," said Ben Skipper, the foundation's director of the undergraduate program.  
"The quality and breadth of the nominations we receive is impressive," Skipper said. This year the Jefferson Scholars Foundation invited nearly 4,000 secondary schools to nominate a student and ended up with a record 1,600 nominees, many of whom were valedictorians or salutatorians, accomplished writers, artists and musicians, captains of varsity sports teams, student government and community leaders, and holders of various honors and awards.
Once nominated, the students go through at least one round of in-depth interviews. U.Va. alumni serve on Jefferson Scholars Regional Selection Committees and ultimately identify which nominees will continue in the competition. Once identified as regional finalists, students are invited to come to Charlottesville to participate in the final and most challenging stage of the competition, the Jefferson Scholars Selection Weekend.
This year, 120 finalists made their way to the University to participate in this intensive four-day event. They engaged in seminar discussions, took essay and mathematics examinations and participated in a final round of interviews conducted by U.Va. alumni and faculty.
The 36 Jefferson Scholars selected this year represent the largest cohort in the program's 34-year history and come from 22 states and two countries. They join a community of 92 rising second-, third- and fourth-year scholars, who are active and visible leaders at the University.
"Over the past three decades, Jefferson Scholars have made a meaningful contribution to the U.Va. community," Jimmy Wright, president of the Jefferson Scholars Foundation, said.
Nearly 150 Jefferson Scholars have served as Honor Committee members, 10 of whom also served as chair; more than 70 have served on the University Judiciary Committee; and the Board of Visitors has elected 10 Jefferson Scholars to serve as its student representative. Many Jefferson Scholars have also served as Student Council presidents, class presidents, Madison House volunteers and staff at The Cavalier Daily.
"These are individuals of diverse backgrounds, interests and passions, with varying worldviews developed from different life experiences," Wright said. "Jefferson Scholars are linked together by a common commitment to being leaders, scholars and citizens, and they are passionate about making their communities better places, each in his or her own way."
The incoming Jefferson Scholars are:
William Bonner Ashe, Thomas Jefferson High School for Science and Technology, Vienna
Christopher John Benos, Maggie L. Walker Governor's School, Richmond
John Bennett Brake, Strath Haven High School, Swarthmore, Pennsylvania
John Hayes Chellman, Bullis School, Arlington
Shai Cohen, Marsha Stern Talmudical Academy, Yeshiva University High School, Bergenfield, New Jersey
Natalie Conners, Bayard Rustin High School, West Chester, Pennsylvania
Maeve Curtin, George Mason High School, Falls Church
John Charles Devine, Lakehill Preparatory School, Dallas
Justin Gage Dezoort, Tuscaloosa Academy, Tuscaloosa, Alabama
Vijay S. Edupuganti, Oregon Episcopal School, Portland, Oregon
Victoria Anne Farris, Pine View School, Osprey, Florida
Nicholas Gregory Ferraro, Howell High School, Howell, New Jersey
Rory Elizabeth Finnegan, Princeton Day School, Flemington, New Jersey
Margaret Grace Haltom, White Station High School, Memphis
Kevin Chamberlain Hare, Cape Elizabeth High School, Cape Elizabeth, Maine
Yuesen He, High School Affiliated to Renmin University, Beijing
Adam Daniel Jones, St. Edward High School, Fairview Park, Ohio
Asad Ali Khan, The Burlington School, Burlington, North Carolina
Caroline Rebecca Korndorffer, Stanford University Online High School, New Orleans
Attiya Huda Latif, Smithsburg High School, Hagerstown, Maryland
Brian Alexander Mitchell, Bullis School, Rockville, Maryland
John Mitchell O'Rourke IV, New Canaan High School, New Canaan, Connecticut
Austin Everett Owen, Vestavia Hills High School, Vestavia Hills, Alabama
Richard Joseph Paris III, The Marist School, Roswell, Georgia
Lily Mcglynn Patterson, Santa Catalina School, Carmel, California
Henry Carter Pollock, Latin School of Chicago, Chicago
Alexander James Rigby, The Charter School of Wilmington, Hockessin, Delaware
Madeline Rose Rita, Denver School of the Arts, Denver
Stefano Rumi, Los Angeles Center For Enriched Studies, Los Angeles
Anna Sanfilippo, New Trier High School, Winnetka, Illinois
Lena Anne Schulhofer, The Meadows School, Las Vegas
Mary Grace Sheers, Holton-Arms School, McLean
Emily Anderson Vaughan, Robinson High School, Tampa, Florida
Olivier Paul Weiss, The French American School of New York, Scarsdale, New York
Lucas Trent Williams, Saint Mark's School, Dallas
Benjamin Scott Winter, Episcopal Collegiate School, Little Rock, Arkansas
Article Information
May 06, 2014
https://news.virginia.edu/content/foundation-announces-36-member-jefferson-scholars-class-2018