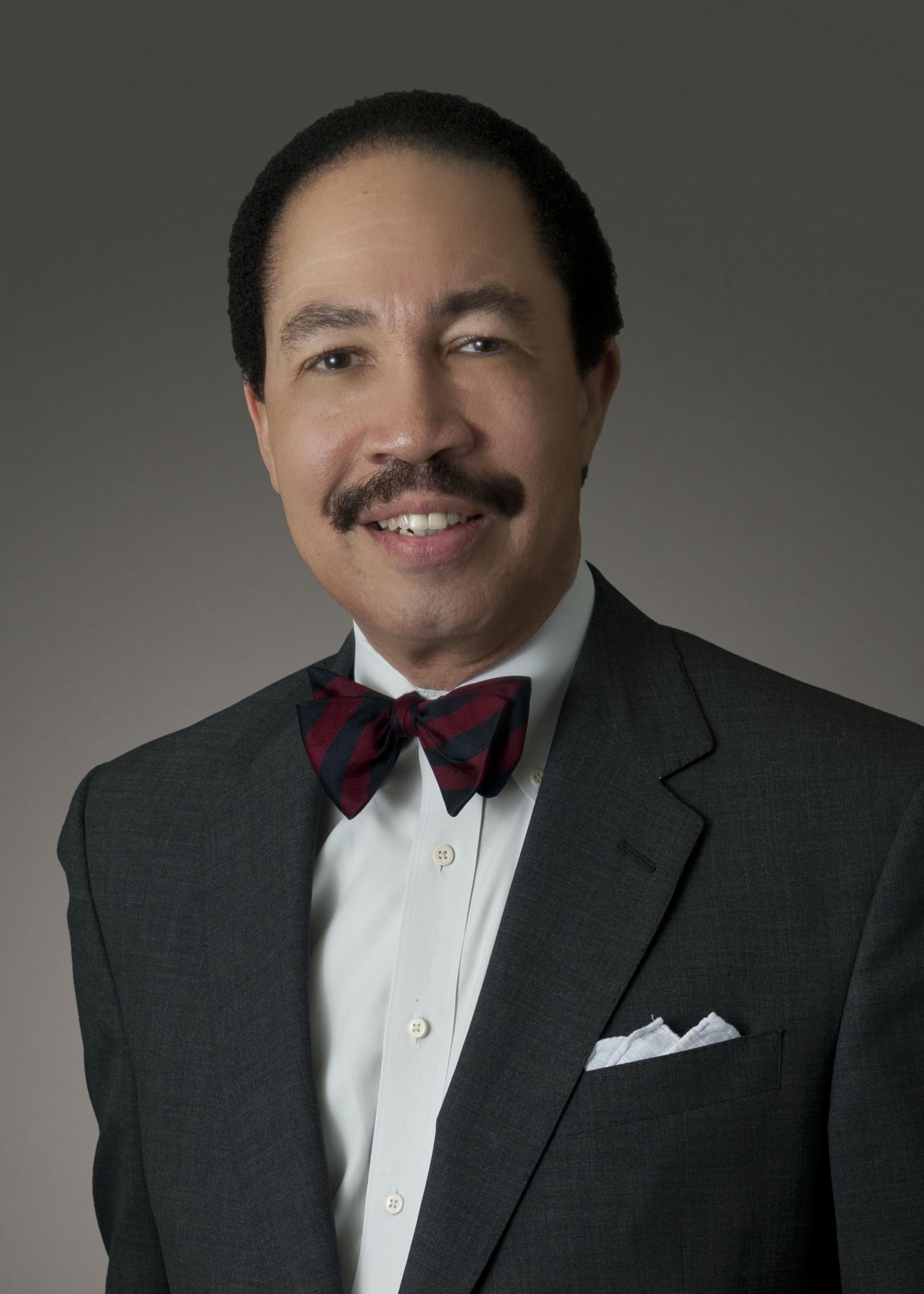 For the first time in University of Virginia history, an African-American will serve as leader of the University's governing body.
Richmond attorney George Keith Martin, a 1975 graduate of the College of Arts & Sciences, begins his two-year term as rector of the Board of Visitors today. He succeeds Helen E. Dragas, who concludes her term as rector having served as the first woman in that role in U.Va. history.
"This University has important work ahead, including the implementation of a new strategic plan, a new financial model and the everyday priority of ensuring that U.Va. provides the best education possible to our students and the best care possible to patients," Martin said. "I am grateful to my colleagues who have entrusted me with this privilege to serve as rector. It truly is an honor, and I look forward to continuing to work collaboratively with the board, the president and her team to move U.Va. forward."
"I congratulate George Martin and look forward to working closely with him and the entire board in the coming years," U.Va. President Teresa A. Sullivan said. "We are fortunate to have so many people who care deeply about this University in positions of leadership at such an important time."
Board member William H. Goodwin Jr. begins his term today as vice rector. Goodwin previously served on the board from 1996 to 2004, and more recently served as a special adviser. Goodwin was reappointed to the board in January, and the board elected him vice rector in May.
Virginia Gov. Robert F. McDonnell appointed Martin to the Board of Visitors in July 2011. Martin currently chairs the Audit and Compliance Committee and is co-chair of the Special Committee on Governance and Engagement. He also serves on the following committees: Buildings and Grounds, Educational Policy, Executive, and Student Affairs and Athletics.
Martin is managing partner at McGuireWoods LLP's Richmond office, the firm's largest. A Richmond native who currently lives in Hanover County with his wife and three daughters, Martin received his law degree from the Howard University School of Law in 1978. He serves on the board of Regent University School of Law and has served on the James Madison University board, as well as the Virginia Board of Bar Examiners and the Governor's Blue Ribbon Commission on Higher Education.
Three Board of Visitors members concluded their appointments June 30, including Alan A. Diamonstein, Vincent J. Mastracco Jr. and A. Macdonald Caputo. All three served the maximum two, four-year terms. McDonnell is expected to soon announce new appointments to the governing boards of state colleges and universities.
To learn more about U.Va.'s new rector, read UVa Today's Q&A with Martin.