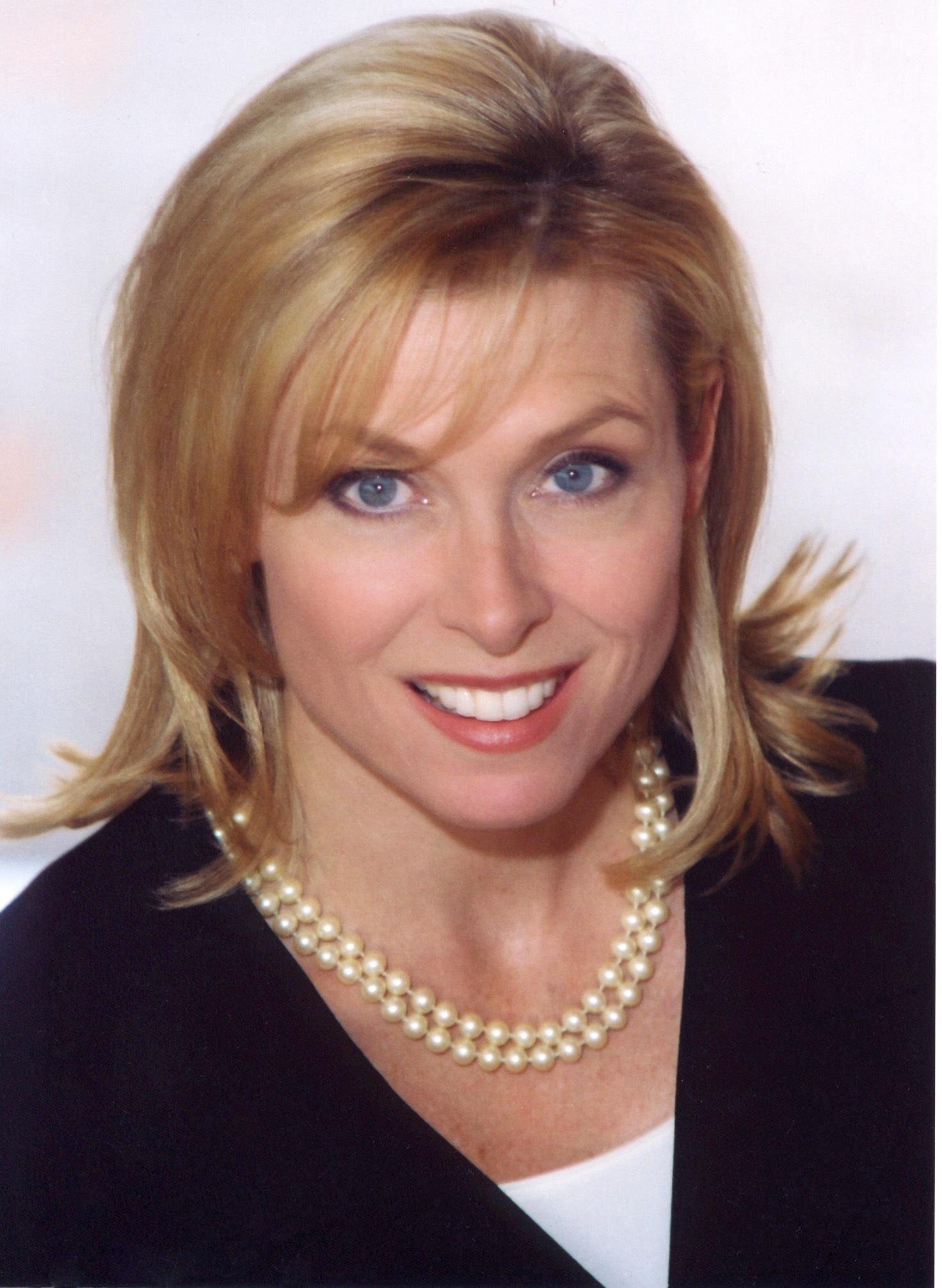 April 3, 2008 — More than 20 years ago, Merle Gruber Painley, who worked in fundraising in the University of Virginia's College of Arts & Sciences, asked her daughter Christine, then a fourth-year, to lend a hand. Little did anyone realize that her invitation would result in an enthusiastic and dedicated alumna "career" that has benefited the University of Virginia in myriad ways.
Christine Gustafson, who earned degrees in international business and economics in 1982, is now senior vice president of investment at UBS Financial Services Inc. in Phoenix, where she manages the Gustafson Group. She helped found U.Va.'s College Foundation and served as its first president; as a director of the University of Virginia Investment Management Company for the past nine years and member of its executive committee, she helps oversee the University's long-term investment pool, which now stands at more than $4 billion. She serves on the executive committee of the current $3 billion Campaign for the University of Virginia and headed the Kickoff Gala Dinner for the national campaign.
Gustafson's philosophy — that it's important to pair professional success in the for-profit world with service in the nonprofit sector — was birthed during her student years at U.Va. and is among the reasons that the U.Va. Women's Center selected her as its 16th Distinguished Alumna. The Distinguished Alumna Award annually recognizes an accomplished female graduate who has demonstrated excellence, leadership and extraordinary commitment to her field and used her talents as a positive force for change. The award has honored such alumnae as newscaster Katie Couric, Arizona Gov. Janet Napolitano and astronaut Kathryn Thornton.
Gustafson will give a public lecture, free and open to the public, on April 18 at 1:30 p.m. in the annex of Alumni Hall. Later in the day, she will be honored at the invitation-only Women's Center Distinguished Alumna Award reception.
"What is remarkable about Chris Gustafson is that in addition to her professional accomplishments, which are considerable, she has continued to make a contribution to the University," said Donna Plasket, director of the University's Bachelor of Interdisciplinary Studies Program and chairwoman of the Women's Center's selection committee.
Gustafson arrived at U.Va. during a historic time in world politics and economics, she said: "We were seeing new ideas come through, the concept of the European Union, the euro. Everything was going international."
Study in France in the summer between her third and fourth years "changed my outlook on life," she said, expanding her horizons intellectually, culturally and philosophically. Paris was very different from Pittsfield, Mass., where she was born, and Roanoke, Va., where she grew up. After Paris, "I knew I wanted to live in a bigger city, to be a citizen of a global city. My time abroad taught me to think big, to expand my horizons."
The experience also deepened her convictions and gave Gustafson the path that has become her bedrock. "In one class we talked a great deal about service," she said. She came to believe what Winston Churchill said: "We make a living by what we get, but we make a life by what we give."
When she returned to U.Va., Gustafson embarked on her remarkable 25 years-plus of service to the University by joining the Alumni Association and helping to recruit other students.
She brought the same philosophy to her work. The Gustafson Group at UBS specializes in wealth management for high-net-worth individuals, families and foundations. Client portfolios must total at least $5 million — and they must be willing to give it away.
"We don't work with clients who don't have a desire to give some of their money away through charity," she said. "We don't want to work with the kind of person who can amass that amount of money without any desire to give some wealth away."
Gustafson supports a number of civic and charitable groups, including the American Heart Association, Fresh Start Women's Foundation and Trends Charitable Foundation. As a member of Phoenix's Super Bowl XLII Host Committee, she helped bring the Super Bowl to the University of Phoenix Stadium in January. She also was a member of the Raven Society, an honorary society whose commitment to the University and to academic excellence includes sponsoring scholarships and fellowships in recognition of scholarly distinction.
Giving back to U.Va.'s community of scholars where she thrived, to the institution that changed her life, was natural, she said. "The institution gave me so much. I believed I could do anything. It's important for me to pay it back, for my children and for future generations."
For information, visit
womenscenter.virginia.edu
.
— Staff Report