UVA Today recently asked followers of the University of Virginia's Instagram account a simple question: "Hoo are you?"
Responses from students and alumni poured in, highlighting experiences at UVA that had the greatest impact on their lives. These unique stories tell us "Hoo" they are – and what makes UVA the place that it is.
Here are a few stories shared on UVA's Instagram using the hashtag "#HooWeAre."
Andy Nguyen, Third-Year Student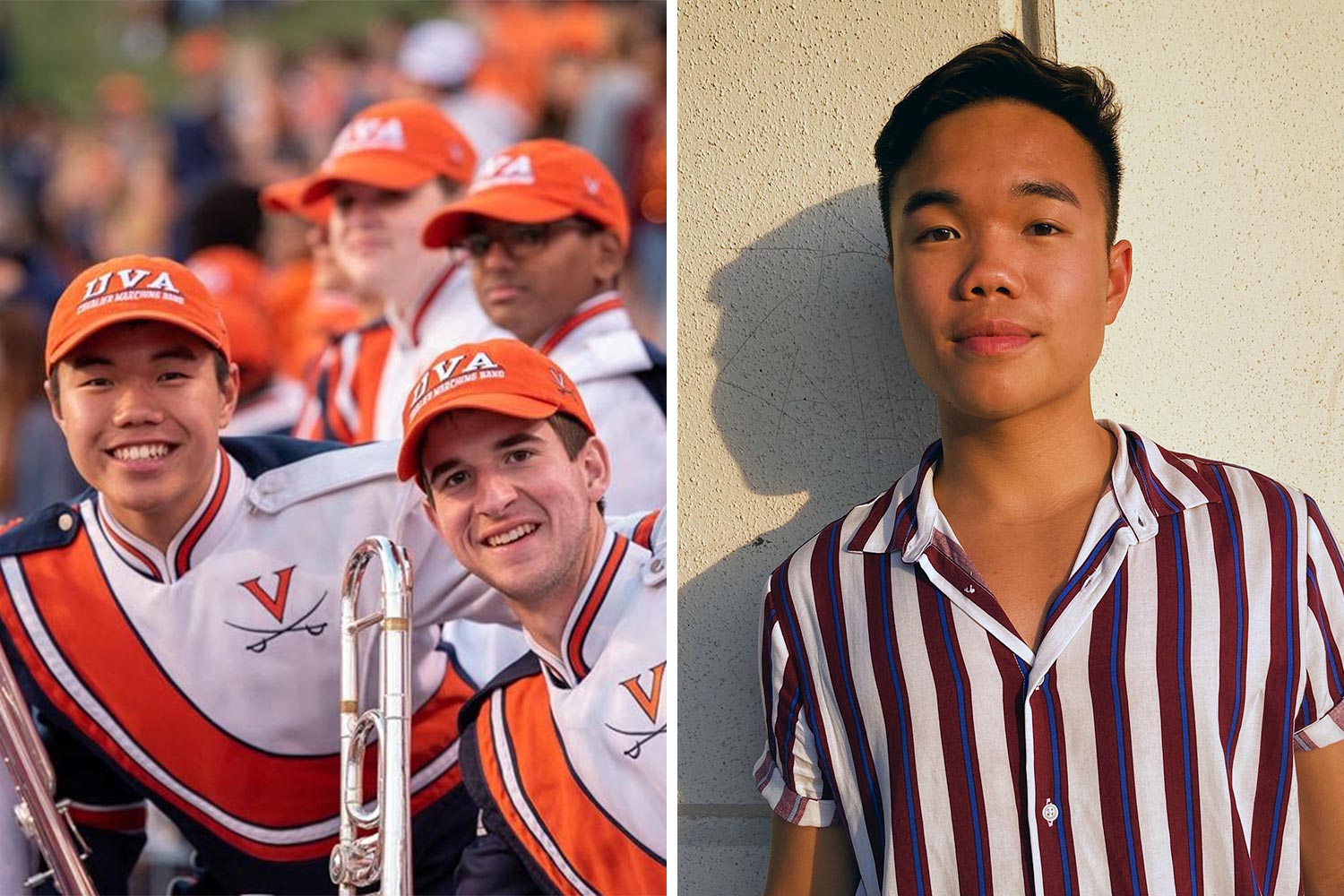 Andy Nguyen is a third-year student majoring in youth and social innovation and psychology. The Eastland, Texas, native shared his experience of finding his place at the University through the Cavalier Marching Band.
"I had been in band since sixth grade and band has always been a safe place for me and provided [me] with multiple phenomenal opportunities, so joining the Cavalier Marching Band (CMB) at UVA was never a question," he wrote. "I felt a sense of safety, comfort, and love from the very welcoming and open presence of the band members. From the first day of band camp, I immediately gained over 300 friends that are now some of my closest friends. What makes the CMB unique from other bands is the people and culture."
Birgitta Taylor-Lillquist, Third-Year Student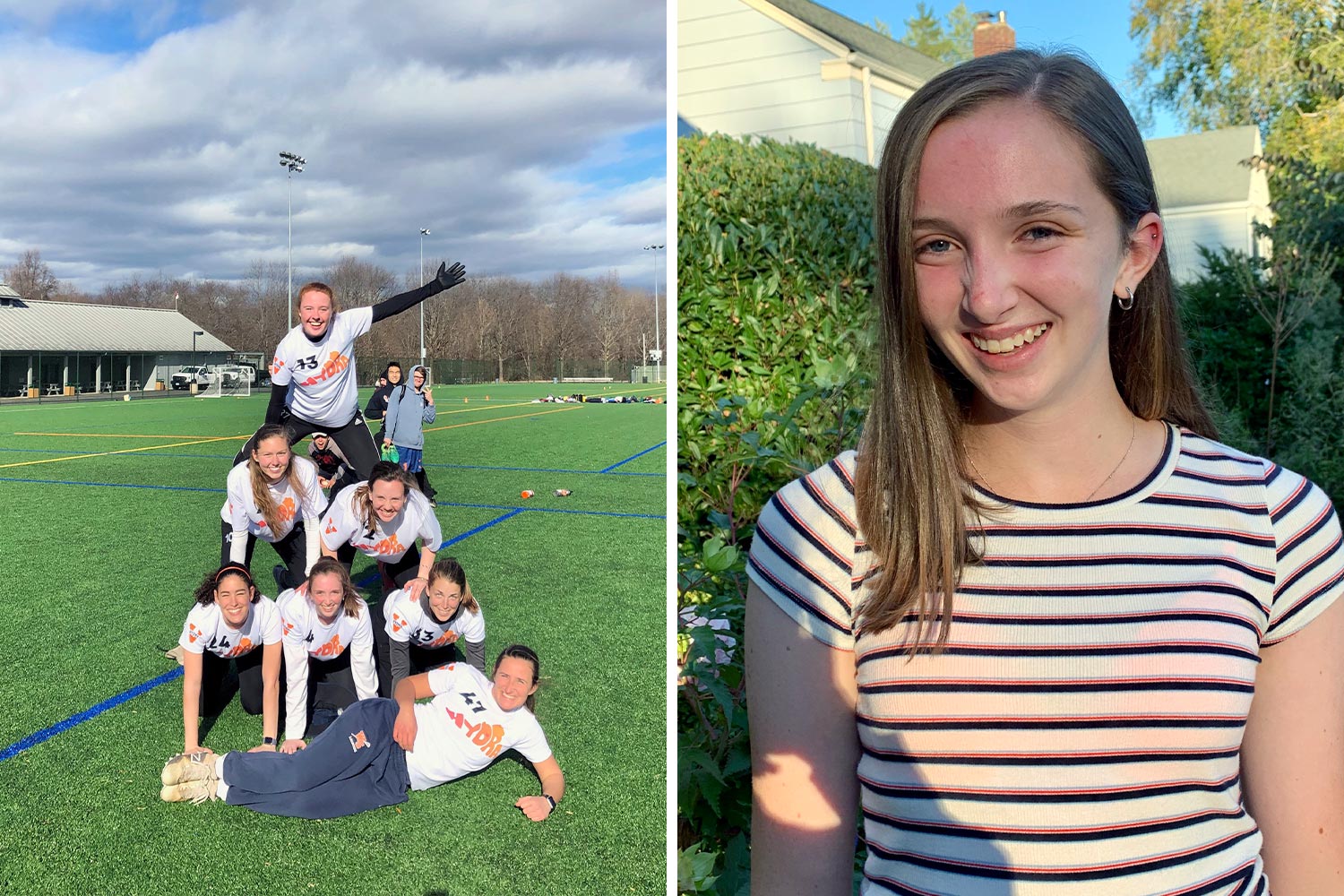 Third-year student Birgitta Taylor-Lillquist is double-majoring in economics and history, with a minor in data analytics. A native of Montclair, New Jersey, she, too, had her about worries being an out-of-state student. She found her home at the University through Hydra, UVA's women's ultimate frisbee team.
"After moving in, I went to the Student Activities Fair as a nervous first-year and the Hydra Ultimate Frisbee booth caught my eye," she wrote.
"Little did I know that meeting the women on Hydra would change my life. Once on the team, I immediately gained a sisterhood of 30 amazing women. I did not expect Hydra to become such an important part of my UVA experience. After missing a year of playing in tournaments, my teammates and I cannot wait to get back to Carr's Hill Field and train for nationals in the winter."
Tobe Okocha, Class of 2014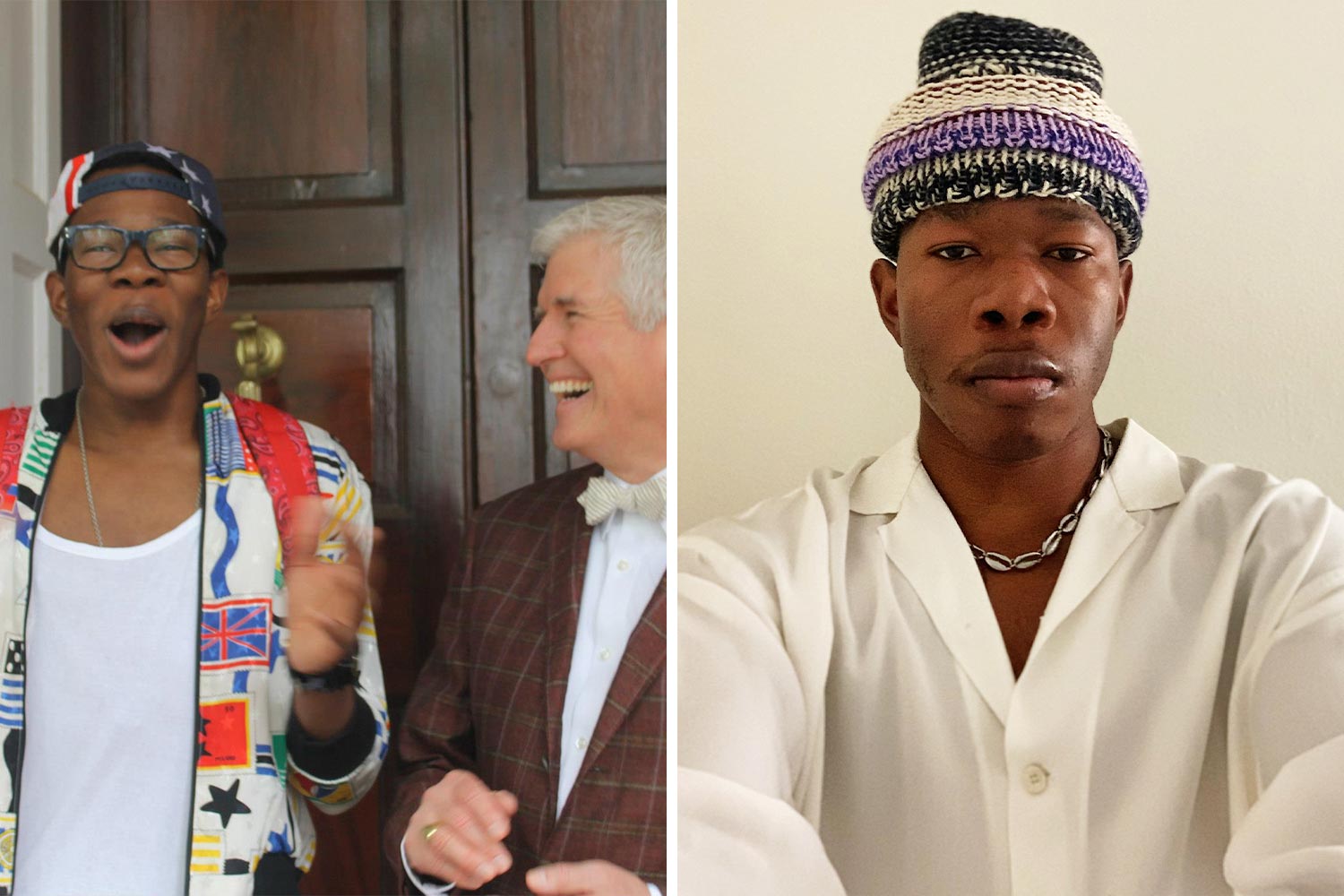 Tobe Okocha, who graduated in 2014 with degrees in English and media studies, started a series on YouTube called "HOOS Got Style" as an undergraduate. He didn't know it at the time, but these videos would aid his future self on both personal and professional levels.
"During my third and fourth year, I had a silly YouTube series called 'HOOS got style' where I'd feature students (and Dean Groves) to talk [about] fashion," he wrote, referring to former Dean of Students Allen Groves.
"I didn't realize it then, but those carefree days of setting up 'shoots' with my friends; editing videos, and on a personal level, opening up and getting comfortable in my own skin, laid the foundation for me to find success executing similar projects on a professional level post-UVA. Although I'm too embarrassed to watch those videos, I'm very grateful for that chapter in my life, and fondly look back on those early days of bonding and collaboration."
Amelia Gidley Rice, Fourth-Year Student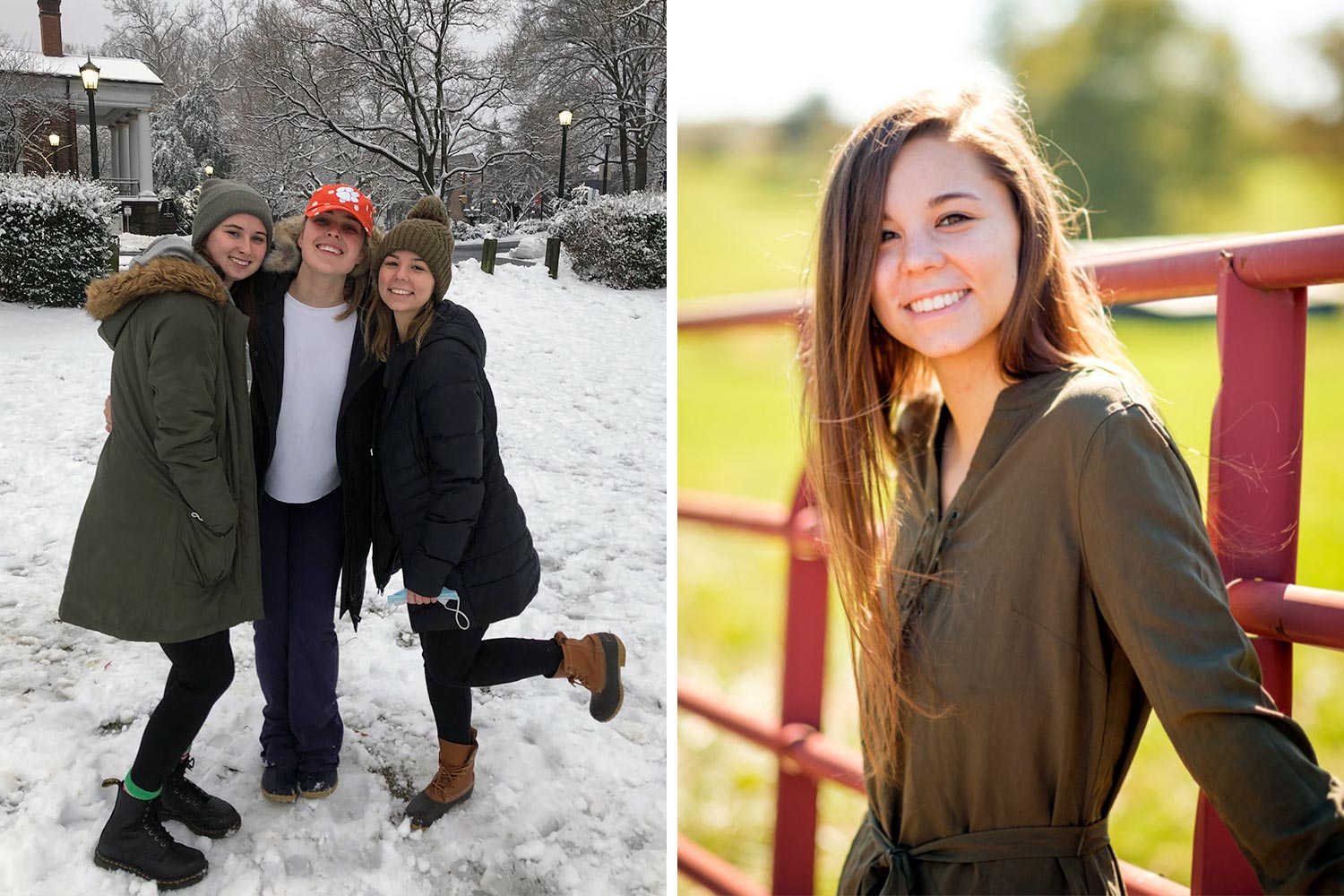 Fourth-year student Amelia "Millie" Gidley Rice is a French and psychology double-major. She told the story of the hardships she faced at the start of her first year; soon she found her place at UVA through the help of Counseling and Psychological Services, or CAPS, friends, and her passion for French and psychology.
Gidley Rice's story of finding her way while transitioning to college life is an important one to share.
"I immediately felt disoriented, and no matter how hard I tried to adjust, things just didn't seem to click for me," she wrote.
"I saw an amazing therapist at CAPS and I shared with her that I didn't believe I belonged at UVA. It took me a while, but she helped me realize that everyone, to varying degrees, feels some disorientation when they start college.
"By the beginning of the spring semester, I had started feeling better about my place here at UVA. I had already met two girls who would become the closest friends I've ever had. I realized I had a passion for French, so I declared it as my major, along with psychology. I finally felt like I belonged here, like I had a community [that] valued me and what I had to offer. I started to improve emotionally, academically, and socially.
"I want everyone to know that while feeling unsure and insecure sucks, it's totally normal and it needs to be addressed. The greatest disservice we can do our peers is hiding our struggles because more often than not, someone in the room is feeling the same way. It can take time to realize, but we all belong here, and we all have something different to offer. That's what makes us special and that's what makes us hoo we are."
* * *
The past two semesters have been unusual and difficult for all, and many students have felt disconnected from the University due to the pandemic.
#HooWeAre is a way to celebrate transitioning back to a more normal semester this fall, as well as to feature University life, on UVA's social media channels.
There are many routes students can take and opportunities they can make their own at UVA – and these experiences will leave a mark. Some of the most memorable moments at UVA are the least-expected ones.
To read more stories from students and alumni, follow the University on Instagram or the hashtag #HooWeAre.
Isabel Carino is a third-year student majoring in cognitive science. This summer, she was a University Communications social media intern.
Media Contact
Article Information
August 9, 2021
/content/hoo-are-you-we-asked-students-and-alumni-share-what-makes-uva-well-uva