The University of Virginia launched the "Hoos Building Bridges" Awards in 2019, building on a vision President Jim Ryan outlined in his first Opening Convocation address – a University community of people who, when in doubt, "build a bridge."
The "Hoos Building Bridges" Awards celebrate cross-disciplinary partnerships and projects among UVA employees, and honor recipients for their leadership, collegiality and effort in establishing strong relationships that help get things done across Grounds.  
This year's honorees, including nine individuals and two teams, faced many unusual challenges amid the COVID-19 pandemic, but they managed to bring others together in many different ways, from setting UVA up to transition to Zoom last spring, or rapidly enacting isolation and quarantine protocols, to finding new ways to serve pediatric patients in Southwest Virginia.
They represent many different parts of UVA and serve in many different roles, but each of them fulfills that vision of bridge-building, of making connections that make this community stronger.
Read more about this year's honorees.
Academic Division Hoos Building Bridges Award Winners
Blake Calhoun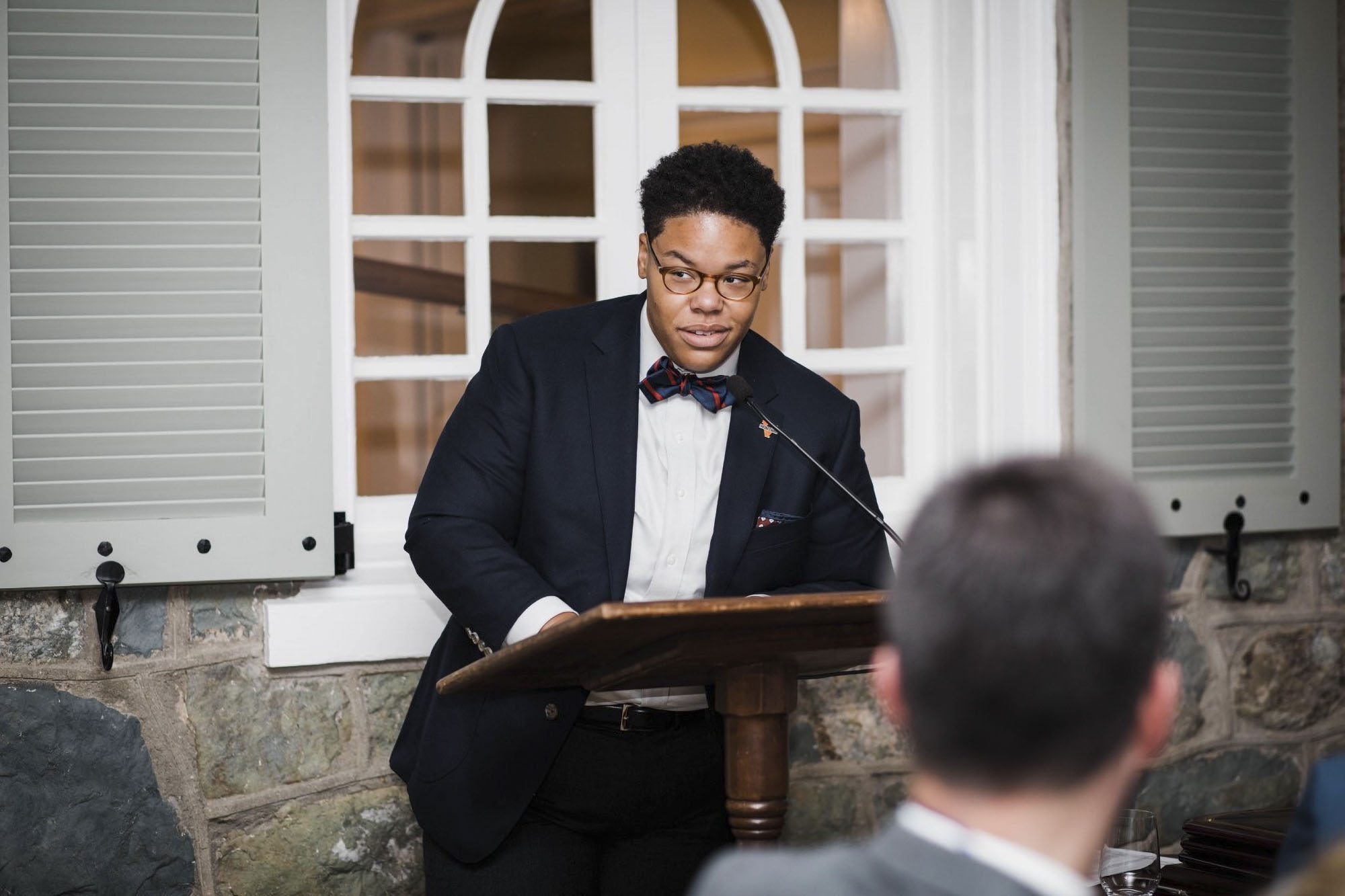 Assistant Director of Undergraduate Success Blake Calhoun goes above and beyond to help UVA Engineering students, nominators said. (Contributed photo)
As assistant director of undergraduate success in the School of Engineering and Applied Science, Blake Calhoun often goes "above and beyond" her charge of helping students find academic success, her nominators said.
"Blake's role is technically to assist students with their academic well-being specifically; however, she goes well above and beyond their academic needs," Assistant Dean of Students Alexandra Hall wrote. "I have seen her build relationships with students to meaningfully identify and address their needs around personal difficulties, illnesses and injuries, mental health challenges, sense of belonging, and challenges associated with being marginalized or minoritized based on their sex, gender, race, socioeconomic background, and more."
Initiatives Calhoun is involved in include building up a holistic admissions process for UVA students transferring into the Engineering School, reaching out to colleagues across Grounds to regularly discuss how to support first-generation and low-income students, and helping create a food pantry for students in need.
Jason Jones, associate director of the Office of Health Promotion, said Calhoun is a "tireless advocate of equity and inclusion."
"I am no longer surprised when I learn Blake is somehow involved in a conversation or initiative that takes a strong student-centered approach," he said.
"I have seen her investigate and discover new solutions for long-established needs, as well as give voice to diverse perspectives and thoughts while creating authentic and productive working relationships," another nominator, McIntire School of Commerce Director of Undergraduate Admission Sadie Royal Collins, said. 
Rebecca Gristina
Among other projects she has overseen this year, Rebecca Gristina, director of benefits administration at UVA Human Resources, streamlined and improved how the University tracks and makes payments to various vendors.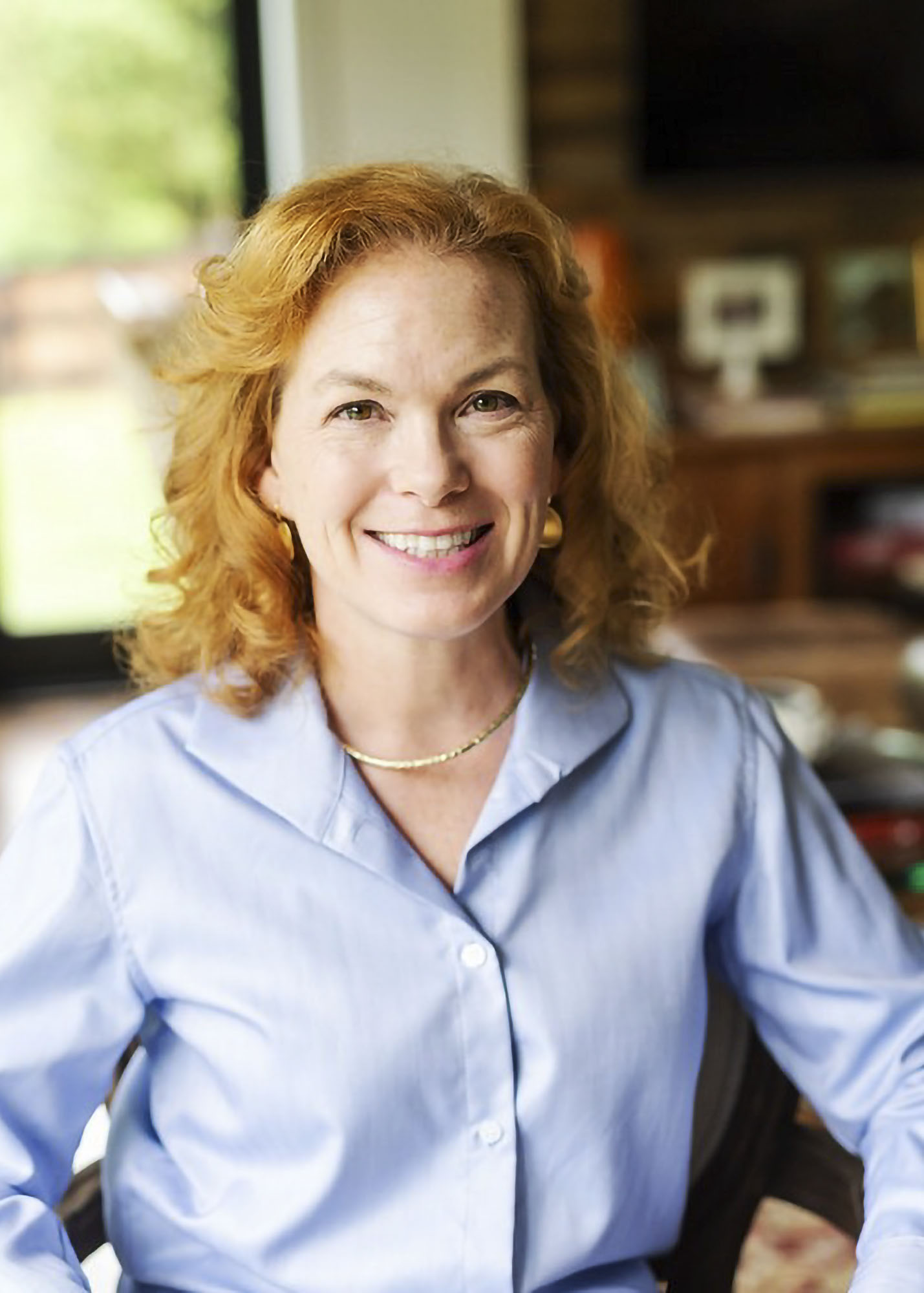 Rebecca Gristina was recognized for significantly improving how the University tracks vendor payments, among other work for Human Resources. (Contributed photo)
"We had difficulty in reconciling vendor payments across departments," nominator and Human Resources Specialist Nicole Miceli wrote. The problems led to headaches for both UVA staff and vendors.
"Rebecca was able to manage this through insightful questions and responses, and a thoughtful approach to differing perspectives, which allowed the team to streamline a long-standing challenge," Miceli said. "Rebecca's work on this project identified ways to use the same structure to improve the reconciliations with other vendors, increased efficiencies by eliminating the need for manual processes across Grounds, and built relationships for future collaboration within UVA."
According to Miceli, the vendor project is both an excellent example of how Gristina builds bridges and "simply a sliver of who Rebecca is and what she does for the team she leads, for Human Resources and for UVA."
Douglas Miller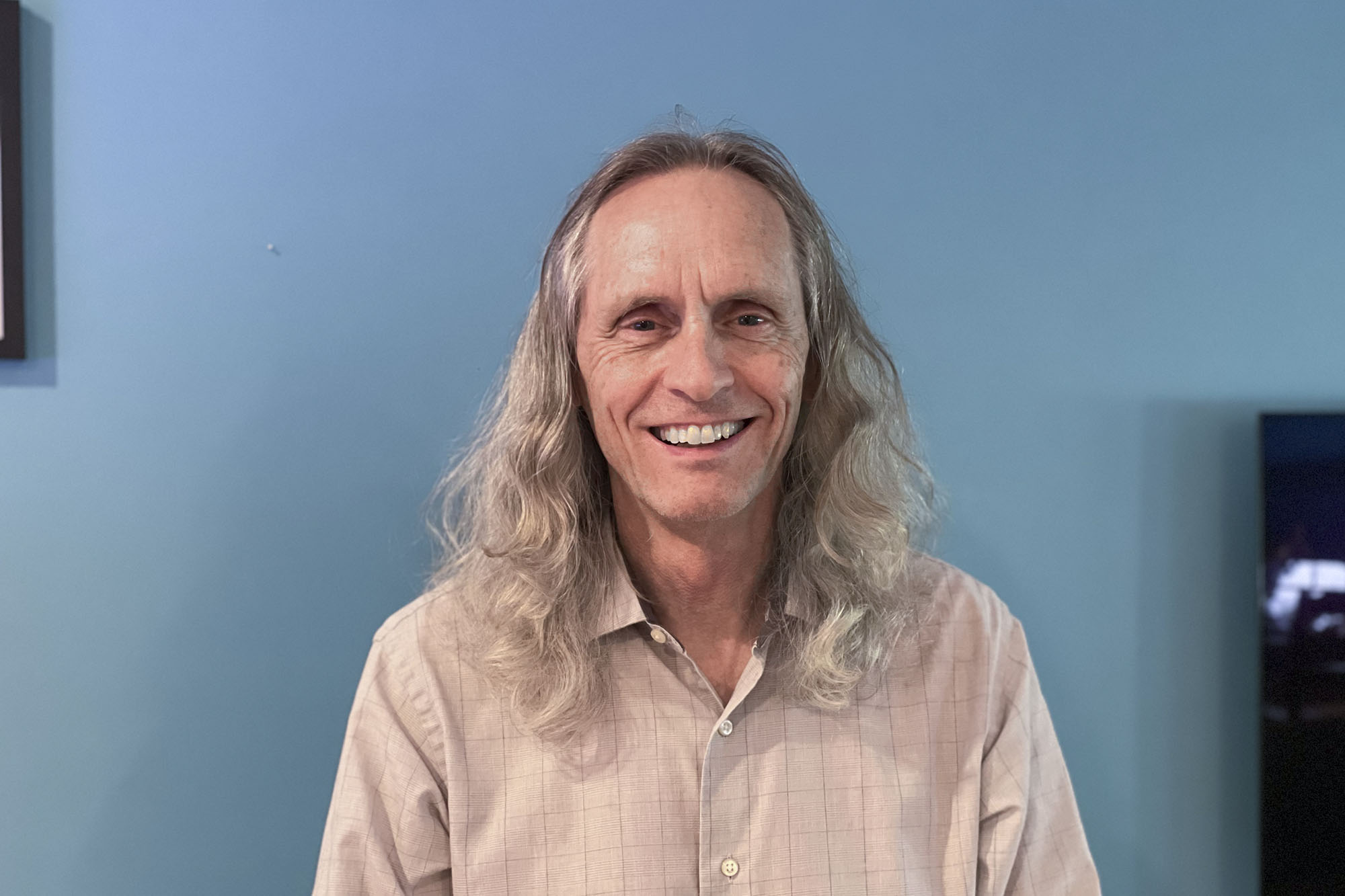 Douglas Miller played a key role in getting UVA Zoom-ready – even before the pandemic hit. (Contributed photo)
Have you ever wondered who kept UVA's Zoom technology going during the pandemic? Douglas Miller was one of those key people, nominator Cory Brant said.
Well before the COVID-19 pandemic, Brant said, Miller, a product manager in UVA's Information Technology Services department, saw a need for a University-wide Zoom account, and put in the work to get funding and make it happen.
"A lot of other universities had to scramble at the beginning of the pandemic to pull together a videoconferencing solution for running classes and handling operations," Brant said. "Thanks to Doug's foresight, UVA was already prepared."
Miller also led efforts to bring Qualtrics – a survey tool now used across departments and in research labs – to UVA.
"He carefully listens to others to find solutions that both solve problems and meet data protection requirements," Brant said. "There are innumerable cases to cite for when Doug has gone above and beyond to meet the needs of groups across Grounds. Every day, he is meeting with people from around the University to find new ways to serve the community he loves.
"Doug works tirelessly behind the scenes doing the work of at least five people, and he does it all with a positive attitude and a warming spirit. He is the embodiment of President Ryan's philosophy – 'the great and the good.'"
Whitney Richardson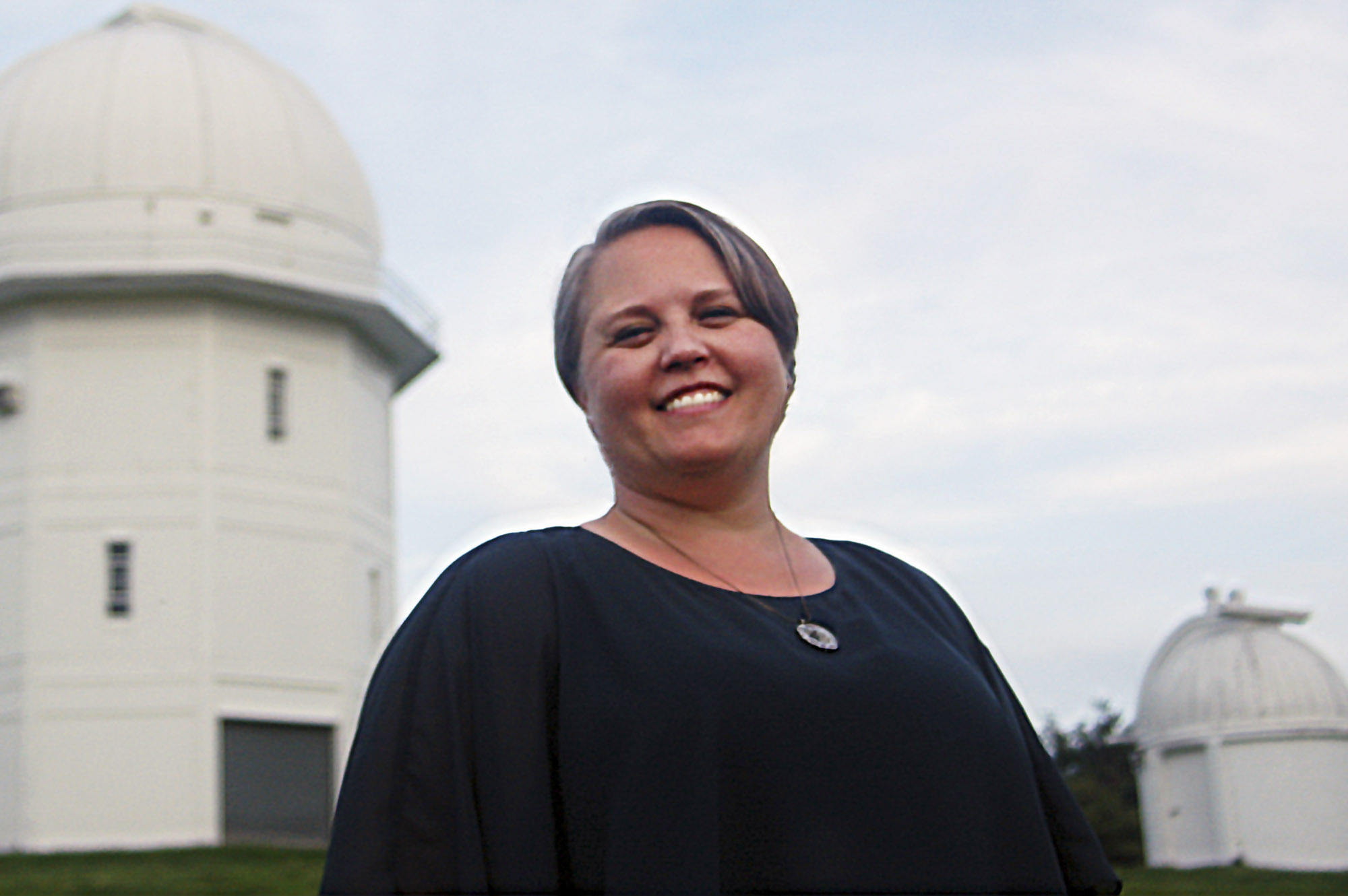 Whitney Richardson is involved in tons of projects in UVA's Astronomy Department, building bridges among students, faculty, staff and community members. (Contributed photo)
Fiscal technician Whitney Richardson is something of a jack-of-all-trades in UVA's Astronomy Department. On any given day over the past year, she might have been found using the group's 3-D printer to help print medical supplies for UVA Health employees, helping faculty members figure out space plans as students returned to Grounds, helping prepare an advanced astronomy instrument for shipping, organizing virtual donut and coffee hours for faculty and staff, or even planning a virtual watch party for the landing of the latest Mars rover.
She is, wrote nominator and Astronomy Department Senior Scientist John Wilson, "a selfless departmental citizen."
"She is someone who volunteers to help with all types of department activities, proactively improves processes as needed, and makes space in the department for everyone. Furthermore, she actively builds bridges and keeps those bridges in good repair as a key member of the department's education and public outreach cadre, amplifying astronomy's magical way of making science accessible to all ages in the community."
Richardson, who has also coached UVA's Roller Derby Club; makes critical contributions to initiatives, including the after-school astronomy club Dark Skies Bright Kids, organizing the program's annual "star" party at a local winery; and, last year, packing a shipping 40 boxes full of scientific experiments for the program's first-ever virtual summer camp. She also helps professor Ed Murphy administer the Friends of McCormick donor group, and organizes periodic "Astronomy on Tap" events at local venues, where department members give informal talks on current astronomical events. Finally, Richardson volunteers twice a year to organize the department's popular Public Night, when UVA Astronomy welcomes hundreds of community members to McCormick Observatory to look through telescopes and enjoy beautiful views of the night sky.
"On a daily basis, Whitney makes it her job to build cohesive bridges between undergraduates, graduate students, staff, faculty and the community," Wilson said.
Catherine Walden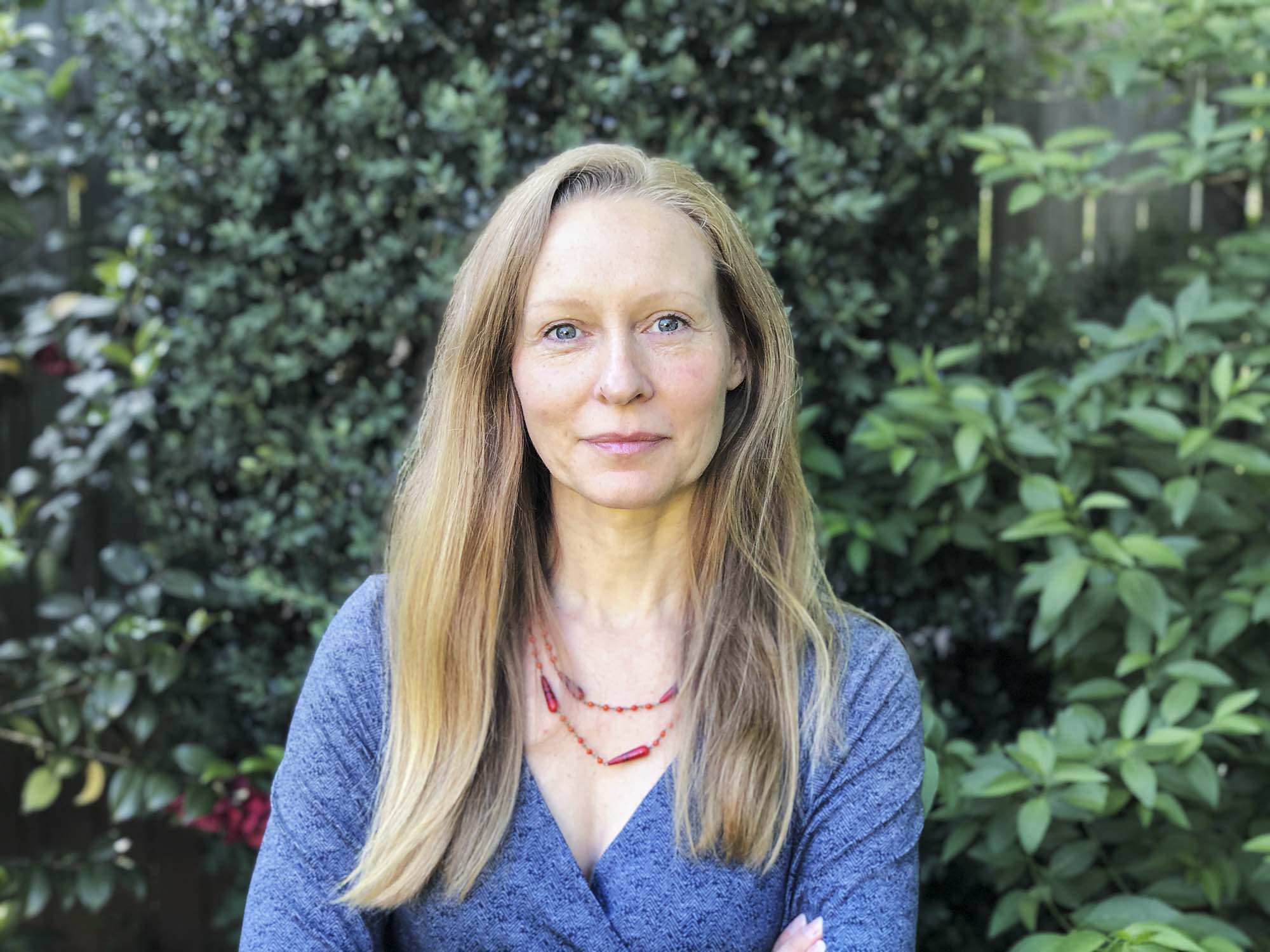 Catherine Walden is a "trusted conduit" between Indigenous studies faculty, Monacan community members and Native American students and alumni, her nominator wrote. (Contributed photo)
Catherine Walden is a part-time administrator in the Mellon Indigenous Arts Program, which promotes the study of Indigenous arts at the University in partnership with The Fralin Museum of Art at UVA and the Kluge-Ruhe Aboriginal Art Collection of UVA.
Walden's role, nominator Douglas Fordham explains, involves building relationships and coordinating programs, grants, events and activities across both museums and several departments in the College and Graduate School of Arts & Sciences.
"With great initiative and generosity of time and spirit, she has helped to organize and promote Indigenous studies at UVA," Fordham, chair of UVA's McIntire Department of Art, wrote.
"Catherine worked closely with faculty in art, anthropology, history, Spanish and more to organize and promote Indigenous studies, a field that has never had a clear home at UVA," Fordham said.
Walden worked with UVA administrators to compile and help present documents explaining the program's mission, and "continues to be a trusted conduit between Indigenous studies faculty, Monacan community members, and Native American students and alumni," Fordham said.
UVA Health Hoos Building Bridges Award Winners
Kat Brown
As the office manager of UVA Pediatric Specialty Care Richmond in Henrico County, Kat Brown is an "amazing" colleague who not only gets things done for patients and staff every day, but has also contributed to the clinic's growth, nominator Joyti Khokhar said.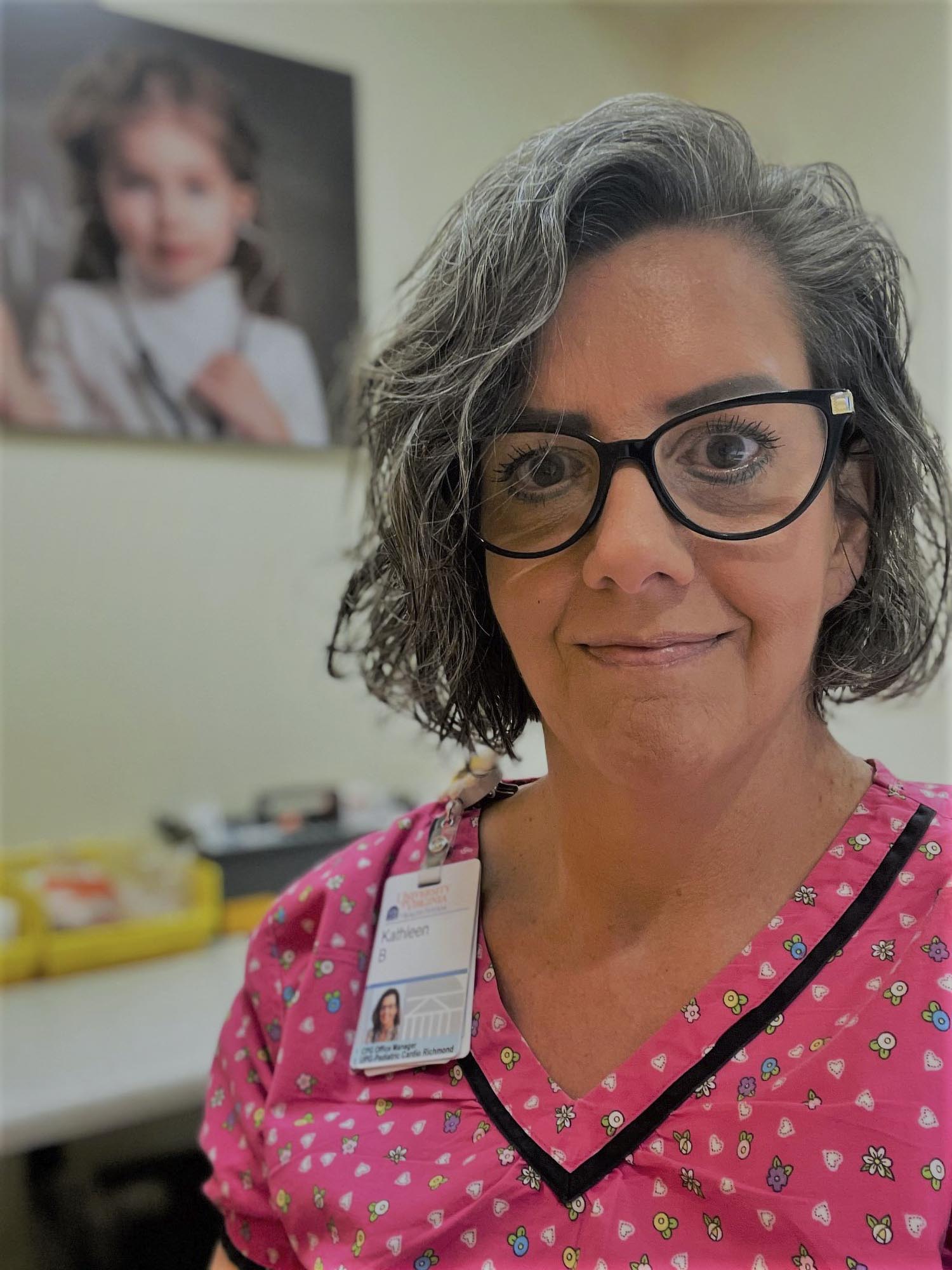 As office manager, Kat Brown has helped UVA Pediatric Specialty Care Richmond grow and provide the best possible patient experience. (Contributed photo)
"Kat has promoted communication across the University Physicians Group and the School of Medicine to allow our clinic site to grow in volume, physical size and specialty care," said Khokhar, a genetic counselor at the clinic. "Our clinic has hired two new providers over the last year and has gained a specialty area to provide services in. We have had recent meetings to continue our growth over time, and Kat has been instrumental in making this happen by involving key decision-makers across the University Physicians Group and the School of Medicine."
Brown has also been instrumental in providing effective patient care, Khokhar said, by promoting efficiency, creating new positions and welcoming new care providers, and demonstrating genuine care for patients in everything she does.
"She effectively leads the staff in our clinic to continuously improve and strive for optimal patient care. This is evident from what patients share with providers."
Christine (Krissy) Bryant
Clinical pharmacist Krissy Bryant has "made incredible strides" in integrating pharmacy services into UVA's pediatric transplant programs, according to nominator Kevin Lonabaugh, a clinical pharmacist in pediatric ambulatory care.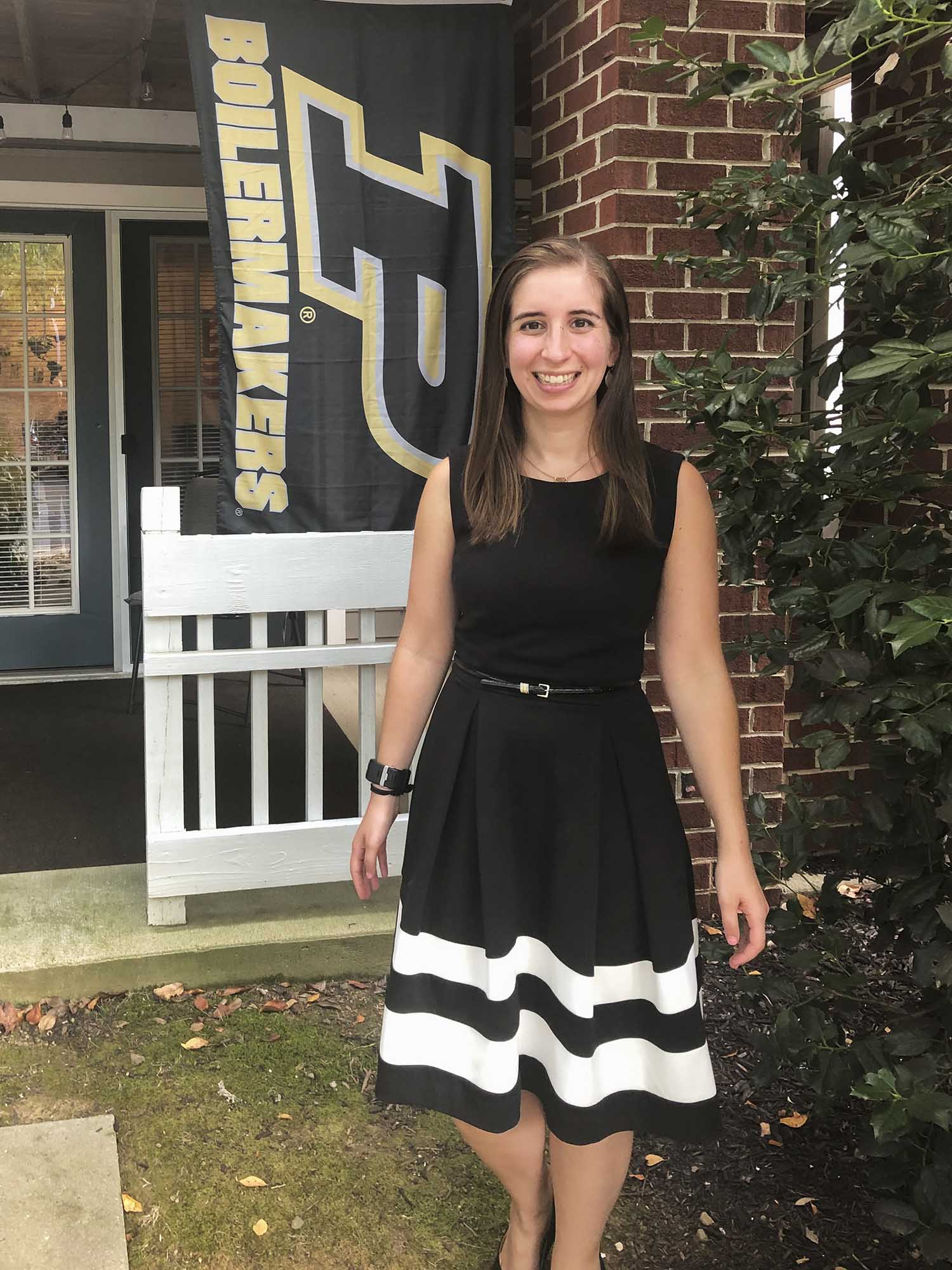 Pharmacist Krissy Bryant has played a key role on UVA's pediatric transplant team, helping provide more seamless patient care. (Contributed photo)
"Historically, the pharmacy department has been somewhat on the sidelines when it comes to the management of pediatric transplant patients and has served as more of a passive participant," Lonabaugh said. "However, solid organ transplant patients require close attention to their medications, including consideration of appropriate dosing for organ function, age, and weight, drug interactions, formulations of available medications, and coordination for discharge in the outpatient setting. Krissy has gone above and beyond to make sure that pharmacy has a seat at the table."
Bryant stayed outside of her normal hours to attend interdisciplinary team meetings with various pediatric subspecialties, and worked to ensure that all medication provided fit within general protocols and guidelines and could be adapted to the needs of specific patients, Lonabaugh said. She also regularly and clearly communicated with both inpatient and outpatient pharmacists to ensure seamless care from admission to discharge, and minimize a patient's risk for readmission.
"Her involvement in regular transplant meetings has helped connect the pharmacy team with the physicians from various pediatric subspecialties, nursing colleagues, social work and countless others," he said. "It truly takes a strong team to have successful transplant services and Krissy has fostered good collaboration and communication across multiple services to make this a reality."
Kimberly Campagna
When COVID-19 hit, Kimberly Campagna, an RN clinician in the Enhanced Recovery After Surgery, or ERAS, program in UVA Orthopedics, quickly identified an important need. The program had moved its pre-surgery education seminars – normally held in-person to help patients prepare for knee and hip replacements – online. Campagna realized that the new virtual program worked fine for English-speaking patients, but was difficult for Spanish speakers.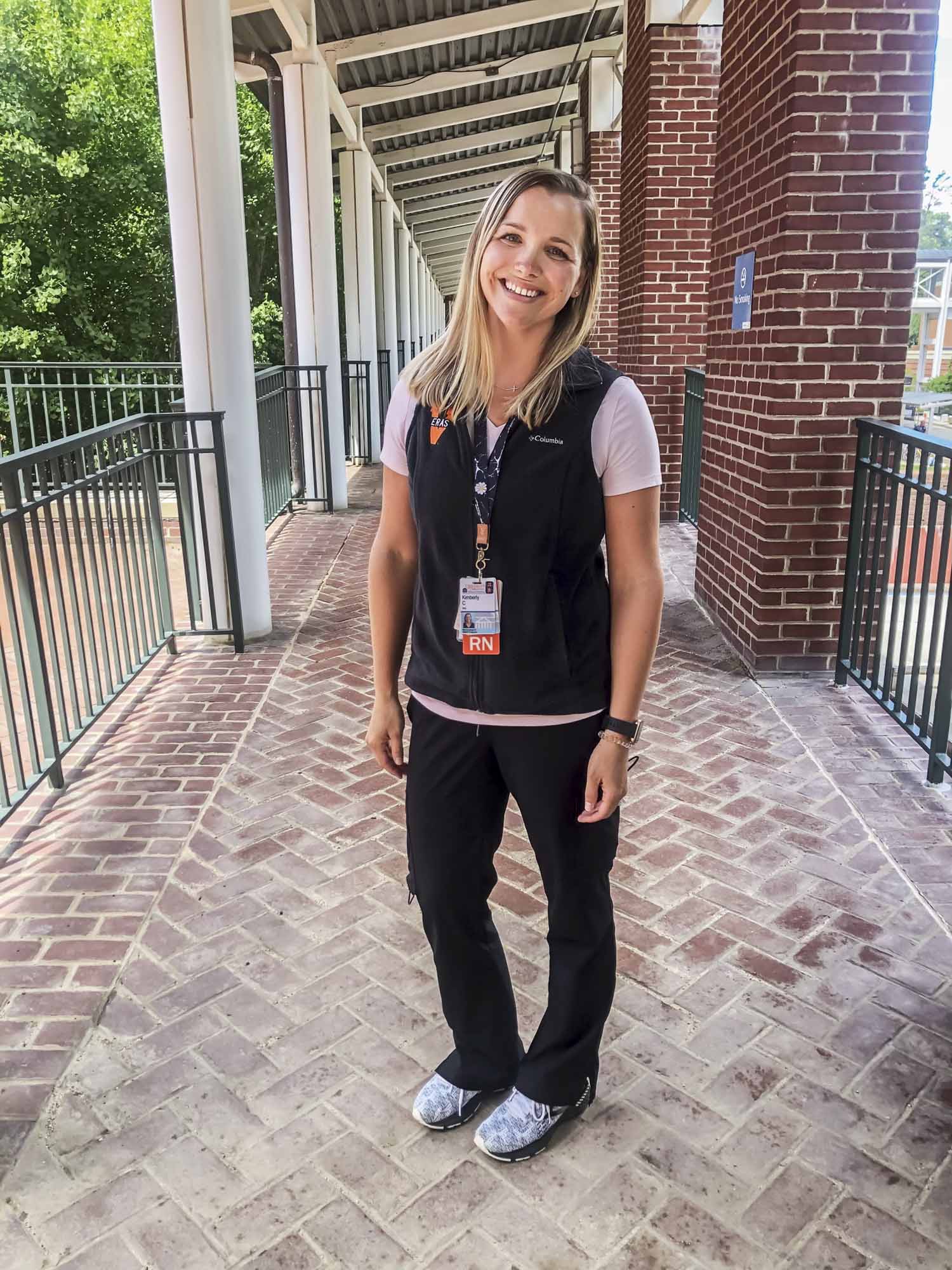 When the pandemic hit, RN Clinician Kimberly Campagna made sure that UVA Orthopedics' online pre-surgery programs were translated to Spanish. (Contributed photo)
She quickly consulted with several colleagues across departments, including the Health Sciences Library, UVA Health Marketing and Communications, and a number of clinicians. She translated the presentation herself, slide by slide, bringing in other experts where needed to make sure that she was conveying the concepts well, and that the audio transcription was also translated into Spanish.
"From the initial idea to the final delivery, Kimi was instrumental in optimizing this patient education process. She identified the necessity of high-quality preoperative information for our underserved Spanish-speaking population and took it upon herself to collaborate with a wide variety of cross-disciplinary team members across the organization," said nominator Bethany Sarosiek, the ERAS program lead. "She has not only helped to optimize Spanish-speaking patient understanding for surgical preparedness, but she has also helped to collaborate across departments and across disciplines to build worthwhile relationships for the future."
Kristin Miller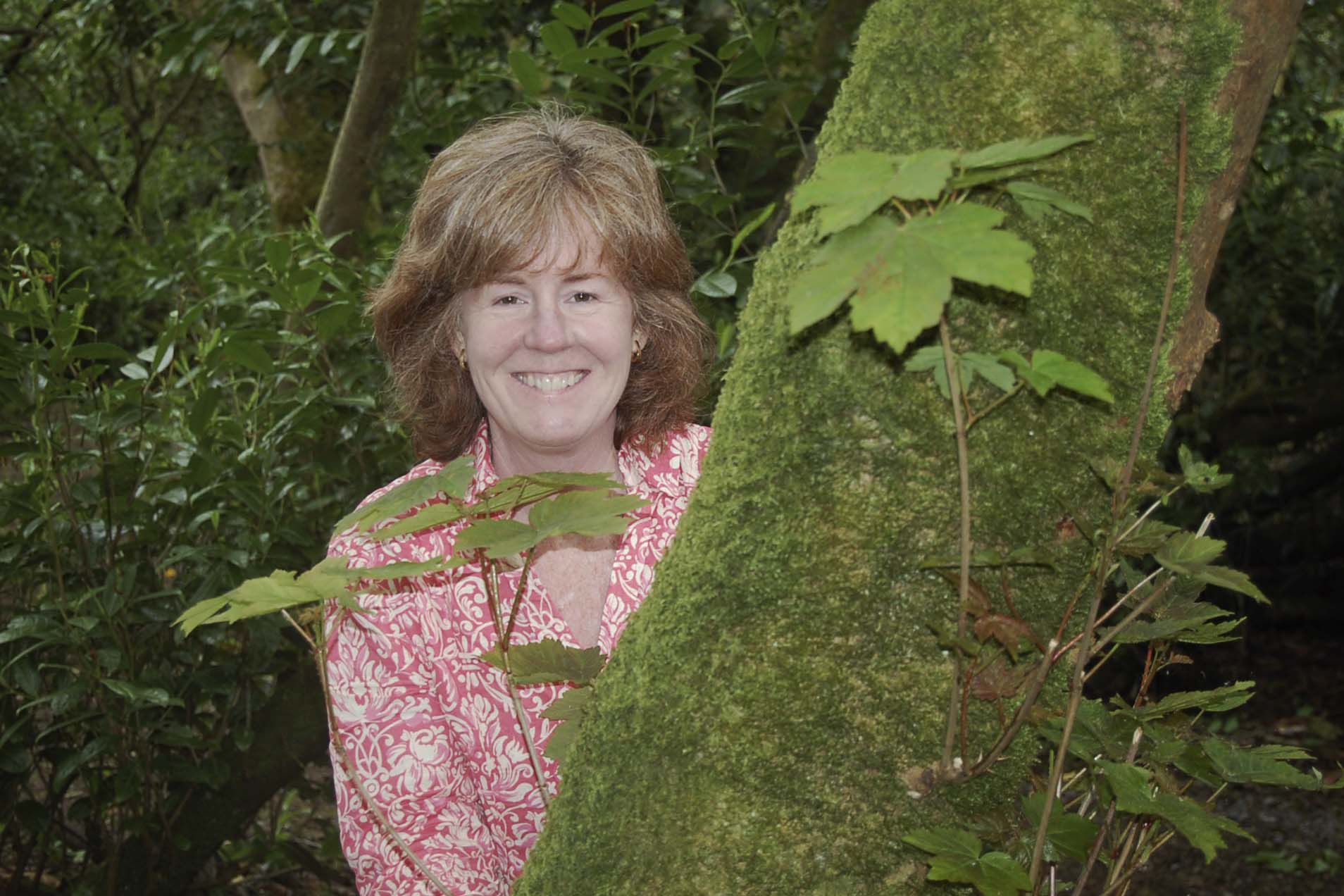 Kristin Miller has built key partnerships to promote clinical research through the iTHRIV program. (Contributed photo)
Kristin Miller is the partnership manager for the iTHRIV program, or integrated Translation Health Research Institute of Virginia. The program provides pilot funding to multi-institutional research projects in Virginia, supporting early phase research projects that can lead to new treatments and understanding of a variety of diseases and disorders.
"Kris's role in iTHRIV is to engage with community partners to promote clinical research," wrote nominator and iTHRIV program director Sandra Burks. "Her work has become even more critical since the onset of the pandemic and magnified with the growing concerns for health disparities in our local and national community.
"Throughout the pandemic, Kris has been bringing the voice of our community partners into our research community, challenging leadership to make clinical research more accessible and inclusive, and building bridges with community partners, departments and teams across UVA, and groups involved in research across Virginia."          
Miller is also involved with many nonprofit and coalition groups across Central Virginia, and has helped launch a new program to remove barriers for underrepresented community members who wish to participate in clinical research at UVA by providing transportation, housing and language support.
"Kris seeks to ensure that the voice of the community is heard and empowered in all aspects of our work," Burks said. "She has been a role model for us in iTHRIV."
Hoos Building Bridges Team Awards
Student Affairs Team
The Student Affairs team, pictured at top and responsible for many different facets of student life at UVA, has gone above and beyond to help students during the COVID-19 pandemic and rapidly assembled robust isolation and quarantine procedures supporting sick students with meals, medical care and other resources.
The team, led by Assistant Vice President for Student Affairs Marsh Pattie, "came together under difficult and constantly evolving circumstances to develop a comprehensive program designed to provide the best possible care to students directed to isolate or quarantine due to COVID-19 symptoms, disease, or exposure," nominator Meredith Hayden, associate executive director of Student Health and Wellness, wrote.
Team members include Gay Perez, Pattie, Nicole Eramo, Laurie Casteen and Susan Davis in Student Affairs; Diane Rozycki and Hayden in Student Health and Wellness; Ruth Bogan, Peter Hodgkins and Steven Strickler with Aramark, which contracts with UVA to provide dining services; Roland Zumbrunn in Facilities Management; Patricia Romer, Kendra Paisley and Stephanie Clayton in Student Housing; Jake Mustain and Chris Kidd with ITS; Christopher Greenwood in Development; Stacy Smith in Major Events; and Charles Hurt in Real Estate & Leasing Services.
Isolation and quarantine housing was created to accommodate up to 2,000 students at one time, Hayden said, and the team worked to anticipate students' every need, often in rapidly evolving and challenging circumstances.
"Team members worked night, day, weekends, snow days, and at great personal sacrifice to maintain support to [isolated and quarantined] students at all times," she said.
Blue Ridge/Southwest Team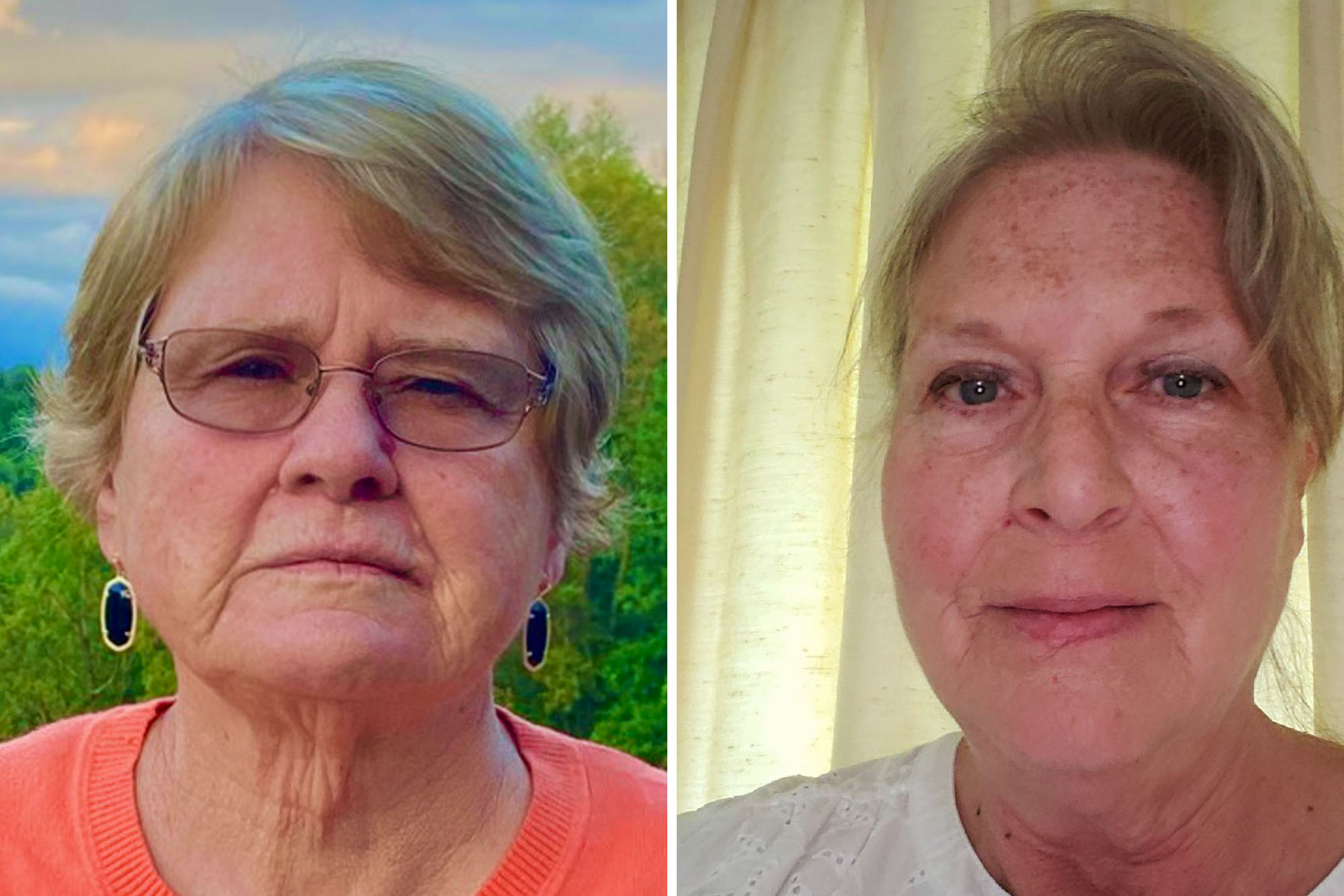 Sandra Woodward, left, and Vertie Wade have teamed up to provide critically important care for children in Central and Southwest Virginia. (Contributed photos)
Between the two of them, Sandra Woodward and Vertie Wade have provided tremendous care for children and families in Central and Southwest Virginia, nominators Petrina Thomas, Bailey Ocker and Katie Hunt said.
Woodward is the program director of Blue Ridge and Southwest Virginia Care Connection for Children, and Wade is the office manager for the program's Blue Ridge and Bristol sites. The organization focuses on providing individual care coordination to children with special health care needs. Woodward and Wade both jumped at the chance to expand the work in Southwest Virginia with the Bristol office, while keeping the Blue Ridge office running smoothly.
"Sandra and Vertie have been tireless advocates for the underserved communities in Southwest Virginia and are always looking for new partnerships and new ways to connect them with important services and resources," the nominators wrote. "They have been instrumental in bringing many UVA doctors, residents, and even student nurses to conduct clinics in various parts of Southwest. Despite the challenges that the COVID-19 pandemic has brought to dimensions of patient care and daily life for us all, Sandra and Vertie have remained steadfast in their resolve to ensure that the needs of patients, families, providers, and their staff are optimally met."
They were pioneers in the use of telemedicine even before the pandemic, helping patients and families in other parts of Virginia connect to specialists at UVA without having to drive several hours one-way. They even coordinated a long-standing effort to bring quality, high-speed internet to one of the main clinic sites, a challenge in a rural area.
"Sandra and Vertie are building bridges not only within the UVA community, but also across the commonwealth for children, families, and various UVA providers and specialists," the nominators said. "Their work has improved the quality of care and life for so many patients."
Media Contact
Article Information
May 6, 2021
/content/hoos-building-bridges-awards-celebrate-extraordinary-effort-extraordinary-year