"I love Charlottesville a lot," reads the popular Belmont neighborhood mural created by artist Rick Montoya.
Painted outside of Fitzgerald Tire Company near downtown, the mural has become a highly photographed location in the Charlottesville community. It is also one of the many familiar spots  University of Virginia student Ester Rekhelman has painted to support local businesses and furloughed employees during the COVID-19 pandemic.
A rising third-year student double-majoring in chemistry and global sustainability, Rekhelman found herself searching for a way to give back to the Charlottesville community during this period of isolation.
"Coming back home was pretty sudden for all of us," Rekhelman said of the abrupt return to her Brooklyn, New York, home after UVA courses moved online in March. "I'm not a homebody, but this is a situation where you have no choice. I wanted to keep myself busy with something."
Rekhelman grew up painting for fun, and further developed her passion for watercolors over the summer. She decided to pick up her watercolors again, this time for a charitable cause.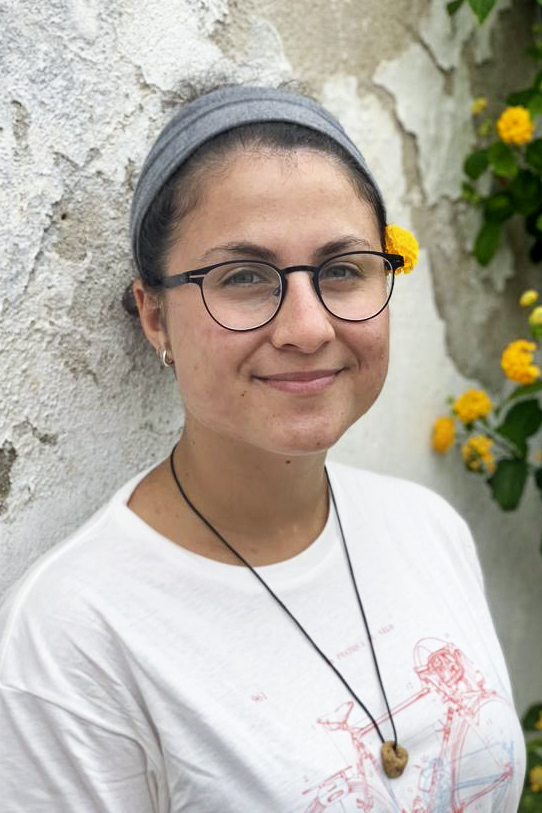 Rekhelman found herself searching for artistic ways to occupy her time during her isolation, and rediscovered her hobby for watercolor painting. (Contributed photo)
Initially, Rekhelman's familiar paintings were nothing more than a way to cope with her own sadness at leaving Charlottesville.
"I would send a few here and there to my friends, and they really liked it. I thought, 'Why not try to sell them to raise money for some good cause?' Because I'm drawing all these scenes of Charlottesville, I should be raising the money for a cause in Charlottesville."
Aiming to support local businesses, Rekhelman chose the Charlottesville Restaurant Community Fund, set up to help local restaurant employees, as her project's first beneficiary. Within the first five days of selling her work on her social media accounts, Rekhelman raised $800 for the fund.
"I have lots of friends in the service industry around UVA, so I knew they were going to be hit pretty hard," she said. "I didn't realize how quickly it was going to boom!"
After her initial donation to the Charlottesville Restaurant Community Fund, Rekhelman switched gears and focused on supporting UVA contracted workers furloughed by their employers, such as the many Aramark employees who staff UVA's dining halls. Many students, faculty and staff members expressed concerns for these employees, and the University created an emergency assistance fund on April 6.
"We're all around these people every single day, and they're pretty essential to our time at UVA," she said. "It felt really personal."
Rekhelman's favorite painting in her collection depicts her favorite spot in Charlottesville, Grit Coffee on Elliewood Avenue.
"It was a routine for me to go to every single morning before class, get a cup of coffee, sit down, and do my work there," she said. "I really liked the way the piece turned out, and I really liked painting it."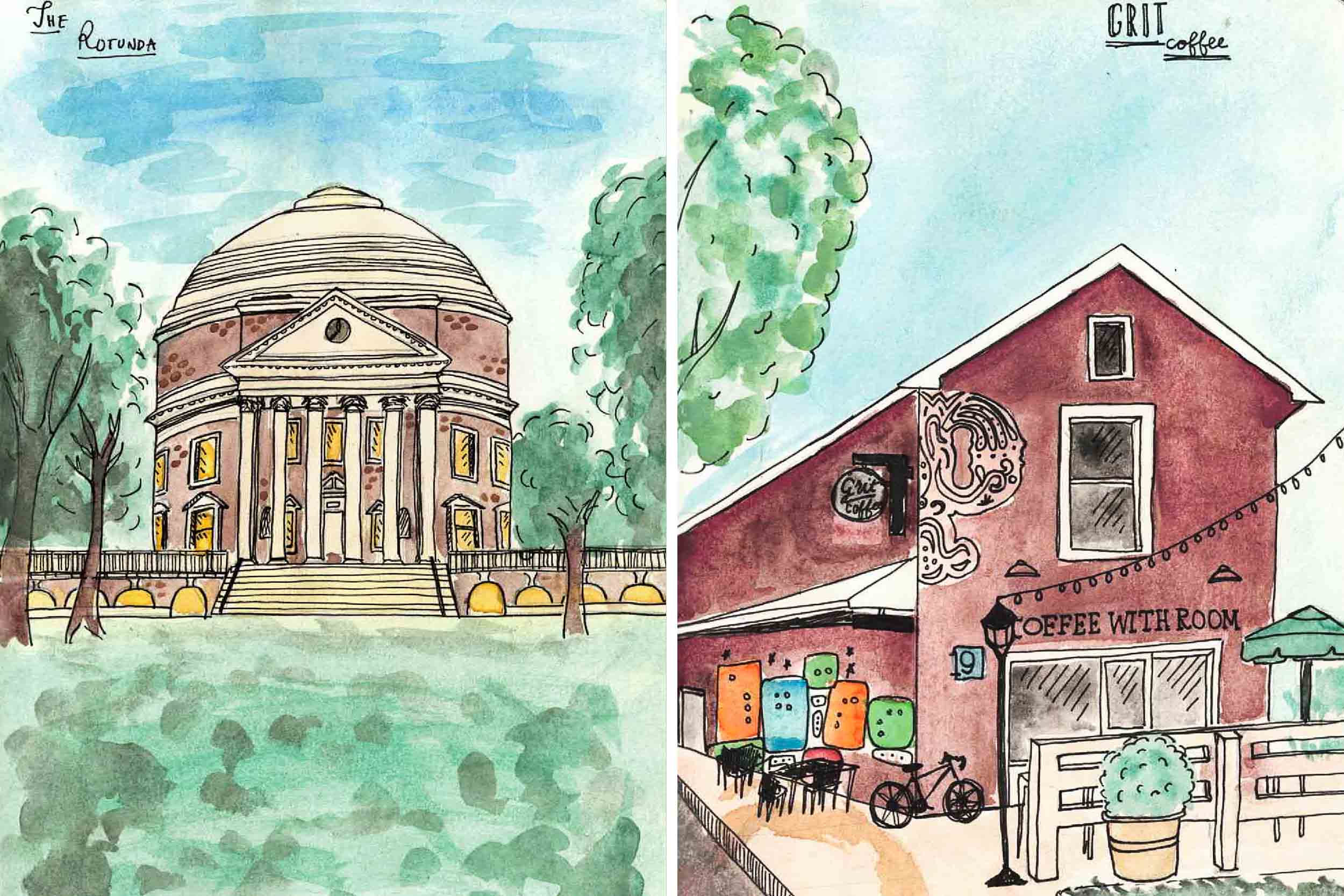 Rekhelman's favorite spot in Charlottesville is this nook on the Corner, home of Grit Coffee.
She hopes her paintings can provide this same sort of comfort for everyone away from their favorite Charlottesville spots. You can purchase a painting or print by messaging Rekhelman on Instagram.
"Just like everyone else, I can't wait to be back in Charlottesville, our second home," she said.
Media Contact
Article Information
June 24, 2020
/content/i-miss-charlottesville-lot-student-painter-supports-community