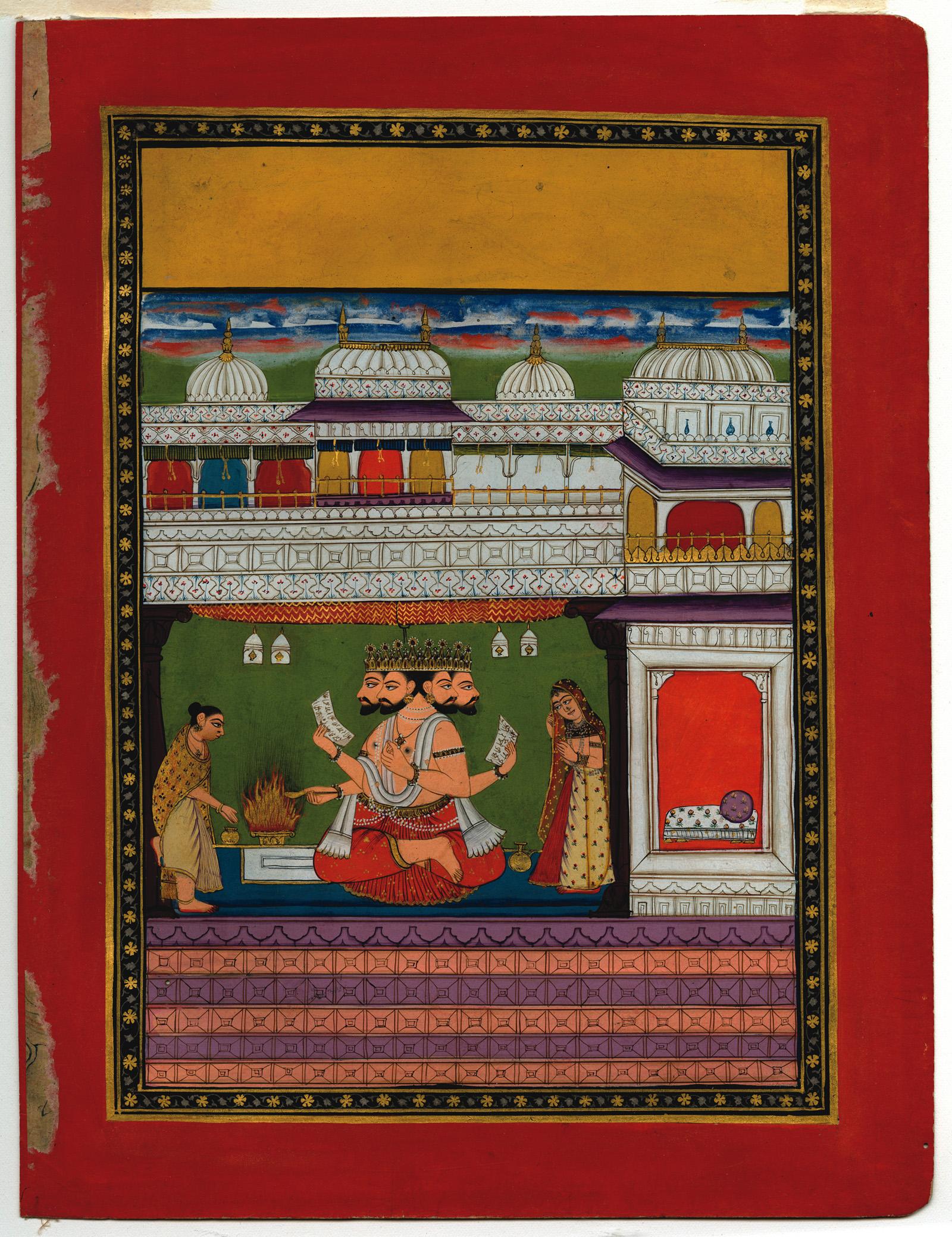 Jan. 3, 2007 -- Over the years the University of Virginia Art Museum has become a significant repository of South Asian paintings. "Intensity of Observation and Infinite Significance: Indian Painting at the University of Virginia Art Museum," which opens Jan. 10 and runs through March 10, presents highlights from the collection and private loans, featuring about 30 significant works of Indian painting from the 15th to the 19th centuries, chosen for their quality and range, historical importance and thematic interest.
A splendid 18th-century portrait from Guler is one of a handful of portraits of the subject to survive and is probably an early work by the most important painter of the region in the period. A 16th-century illustration of an episode in the life of Krishna comes from a manuscript that represents the earliest surviving illustrated version of the canonical text of his life. The museum's collection is also very rich in illustrations of musical modes, and the exhibition will feature examples of the pictorial representation of melodies according to Indian tradition.
The University collection has been formed by purchases and gifts, developing into an important group for teaching and exhibition purposes. Last year the museum received a Teaching and Technology Initiative grant from the University's Information Technology and Communications Department to digitize images in its South Asian collection for the purpose of making them accessible for faculty use in lectures and for scholars in the field.
The exhibit was curated by Daniel Ehnbom, adjunct curator of South Asian art and associate professor in the McIntire Department of Art. An illustrated brochure, produced by Ehnbom's students, accompanies the exhibition, as will two Ellen Bayard Weedon Lectures in the Arts of Asia. The exhibit and lectures are sponsored by Art$.
Related Events:Thursday, Feb. 8, 5:30 p.m.
Ellen Bayard Weedon Lecture in the Arts of Asia:
Gallery Talk on "Indian Painting" by Daniel Ehnbom, exhibition curator and adjunct curator of South Asian art
Saturday, Feb. 10, 1-3 p.m.
Family Art JAM: Exploring Indian Painting and African Art (hands-on activities)
Thursday, March 15, 5:30 p.m.
Ellen Bayard Weedon Lecture in the Arts of Asia:
"The Aesthetics and Politics of Yoga in Jodhpur Painting" by Debra Diamond, associate curator, contemporary Asian art, The Freer Gallery of Art and Arthur M. Sackler Gallery, Smithsonian Institution
For more information call the University of Virginia Art Museum at (434) 924-3592.