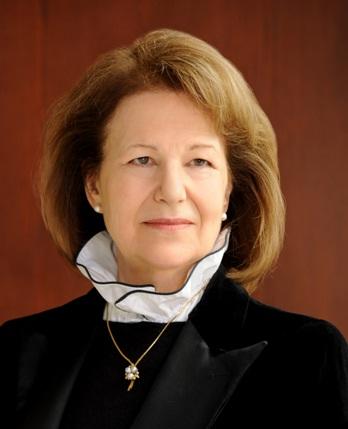 The founder of a British charity formed in response to the humanitarian crisis that erupted following the first Gulf War will discuss "Innovations in Community-based Global Development" Monday in a talk free and open to the public at the University of Virginia.
Baroness Emma Nicholson of Winterbourne will speak at 5 p.m. in the solarium of the Colonnade Club, located in Pavilion VII on the west Lawn.
A reception will follow. She is the guest of U.Va.'s Women's Center.
Nicholson founded the global foundation AMAR in 1991 to help Iraqis fleeing unrest.
Iraqi Kurds fled government persecution, while so-called "marsh Arabs" – people who lived in the Tigris-Euphrates marshlands in the south and east of Iraq and along the Iranian border – also fled after the Iraqi government deliberately drained the marshlands.
AMAR is dedicated to ensuring that refugees and other communities living under stress have access to medicine, clean water, education and other basic needs.
The foundation's website says AMAR stands for "Assisting Marsh Arabs and Refugees." It adds, "The word 'amar' also translates as 'the builder' in some Arabic dialects, so although the charity has since evolved far beyond this original remit, the AMAR name continues to this day, reminding us of our central mission – 'rebuilding lives.'"
Nicholson's involvement in foreign relations and literature is varied and deep.
She is a sitting peer in the House of Lords, given the title after having served as a member of the House of Commons from 1987 to 1997. During her tenure, she served as chairman or vice chairman of numerous parliamentary groups, including foreign affairs, economic development in Iraq, human trafficking and European Union enlargement.
Nicholson is the founding president of the Caine Prize for African Writing, named for her late husband, Sir Michael Caine, who served as chairman of the Booker Prize management committee for nearly 25 years.
Nicholson is also a founding member of the Booker Prize Foundation and of the Booker Prize for Russian Fiction. In 2002, she was appointed World Health Organization Envoy for Health, Peace and Development.
Media Contact
University News Associate Office of University Communications
jak4g@virginia.edu (434) 243-9935