Growing up in the small town of Ludowici, Georgia – population less than 2,000 – Jaronda Miller-Bryant benefitted from the strength and support of her tight-knit community and family. Working at the University of Virginia's Maxine Platzer Lynn Women's Center enables her to combine that kind of advocacy with academics for the next generation of students.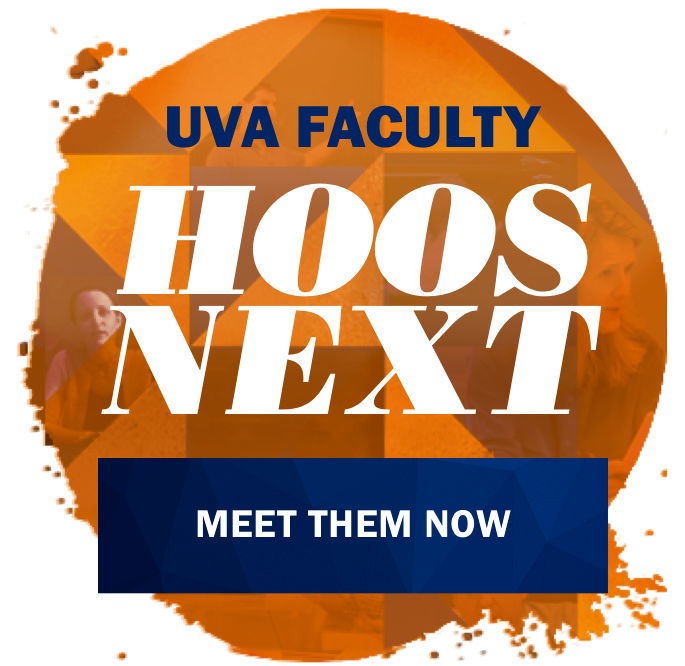 Miller-Bryant, program director for global outreach and engaged scholarship since 2014, said the Women's Center drew her to UVA, and the position brings together everything she wants to do with students. She oversees eight internship programs that involve about 30 students and manages two of them directly: Women, Girls and Global Justice, a relatively new program; and the well-established Young Women Leaders Program.
Students apply for internships in one of these programs and take at least the first of a two-semester course cross-listed with the Curry School of Education and the Women, Gender and Sexuality program, "Front Lines of Social Change: Through the Lens of Gender, Race and Class." The course incorporates rigorous study with community-based service, enabling students to learn about the history and ideas of social justice in relation to individual responsibility on a local and global scale.
For Kimia Nikseresht, a fourth-year student intern and assistant editor with the center's online publication, Iris Magazine, the "Front Lines" class with Miller-Bryant was not like taking other required classes.
"This is a class that emphasizes passion, depth and inspiration," Nikseresht said. "She not only encourages us to tackle real-world issues far beyond the limits of the classroom, but she demands creativity, teamwork and empathy along the way. This class is a one-of-a-kind opportunity to explore yourself, build friendships, find mindfulness and find the strength to take action – and for all that, it is one that I will never forget."
"I want to be a vehicle for them to experience community work," Miller-Bryant said.
The course gives students the background for working on social change. They also get the chance to meet people who are working on the front lines. Last year, Miller-Bryant started a partnership with Hope House, a small local nonprofit that helps families with housing. The students hold an annual school-supplies drive for the children and plan other ways to support the program. Miller-Bryant also brought the director and one of the clients to class, so the students could hear firsthand how the program benefits recipients.
"That was the best class," she said. "So powerful and so real for the students."
She linked this project to UVA's Martin Luther King Jr. celebration that includes a few weeks of speakers and events to honor his legacy, but Miller-Bryant wanted to make it an ongoing project.
"It's important for students to feel connected and to feel they can do things that are valuable and useful," said Miller-Bryant, who 10 years ago founded with two other colleagues the Women's Work Foundation, a nonprofit group devoted to empowering women and girls in health and education. She wants her students to learn that even small steps can make a big difference, she said.
As a first-generation college student, she saw firsthand how her mother's determination and devotion enabled her to support two daughters' higher education, even though she worked as a custodian at their schools. Members of their church also pitched in to help financially, and some continued to send her money after she went to graduate school.
The Women, Girls and Global Justice internship includes activities to provide opportunities for the students to make connections and experience from the inside out how to get involved and make programs effective. For example, some interns will help with organizing and working at a major event to be held at UVA in March, the "Global History of Black Girlhood" conference, co-sponsored by several units and departments including the Women's Center.
The global justice program also partners with Global Grassroots, a nonprofit established in 2004 by UVA alumna Gretchen Wallace that seeks to catalyze women and girls as leaders in their African communities. Interns helped last year by doing research on software programs and data analysis, for example.
Almost 20 years in operation, the center's Young Women Leaders Program, co-founded and directed by Curry School professor Edith "Winx" Lawrence, pairs UVA undergraduates as mentors to middle-school girls. The YWLP curriculum has led to new programs at nine additional colleges and universities across the U.S. and in other countries such as Cameroon and Nicaragua. Among their activities, the young women and girls learn to be agents of social change and give back to the community.
Miller-Bryant came to the University as the Women's Center's founding director, Sharon Davie, was getting ready to retire. Charlotte Chapman, program director of counseling and chair of programs, became Miller-Bryant's supervisor.
"Jaronda immediately impacted our diversity mission by developing a partnership with Hope House for our MLK event," Chapman wrote in email, "and reminding us of Dr. King's legacy of community service all year so that we continue to support the families there. Her passion for mentoring and her strong leadership skills have added to the already strong team that runs the Young Women's Leader's Program in partnership with the Curry School."
Student interns have benefitted greatly from Miller-Bryant's "engaged scholarship approach," she said. "Overall, she is a great addition to the Women's Center and our entire community."
Editor's note: This is another installment in an occasional series profiling members of a generational wave of new faculty members at the University of Virginia.
Media Contact
University News Associate Office of University Communications
anneb@virginia.edu (434) 924-6861
Article Information
September 01, 2016
https://news.virginia.edu/content/jaronda-miller-bryant-brings-passion-mentoring-community-service-uva