The Jefferson Scholars Foundation at the University of Virginia has announced the winners of its 2018 faculty awards. Six UVA faculty members across five different schools were recognized Thursday at a banquet at the foundation, where they received awards totaling $35,000.
Kambiz Kalantari from the School of Medicine, George Overstreet from the McIntire School of Commerce and Lisa Reilly from the School of Architecture received the foundation's Award for Excellence in Teaching.
Gavin Garner and Gary Koenig from the School of Engineering and Applied Science received the Hartfield Excellence in Teaching Award.
David Gies from the College of Arts & Sciences received the Jefferson Scholars Foundation Faculty Prize.
Ben Skipper, director of the foundation's graduate and undergraduate programs, said, "The foundation established these awards with the sole intention of recognizing exceptional teaching inside the classroom, but as it turns out, the recipients are just as impactful in their research and their outreach beyond the classroom experience. This year's six recipients exemplify the three criteria that are the pillars of our mission: scholarship, leadership and citizenship."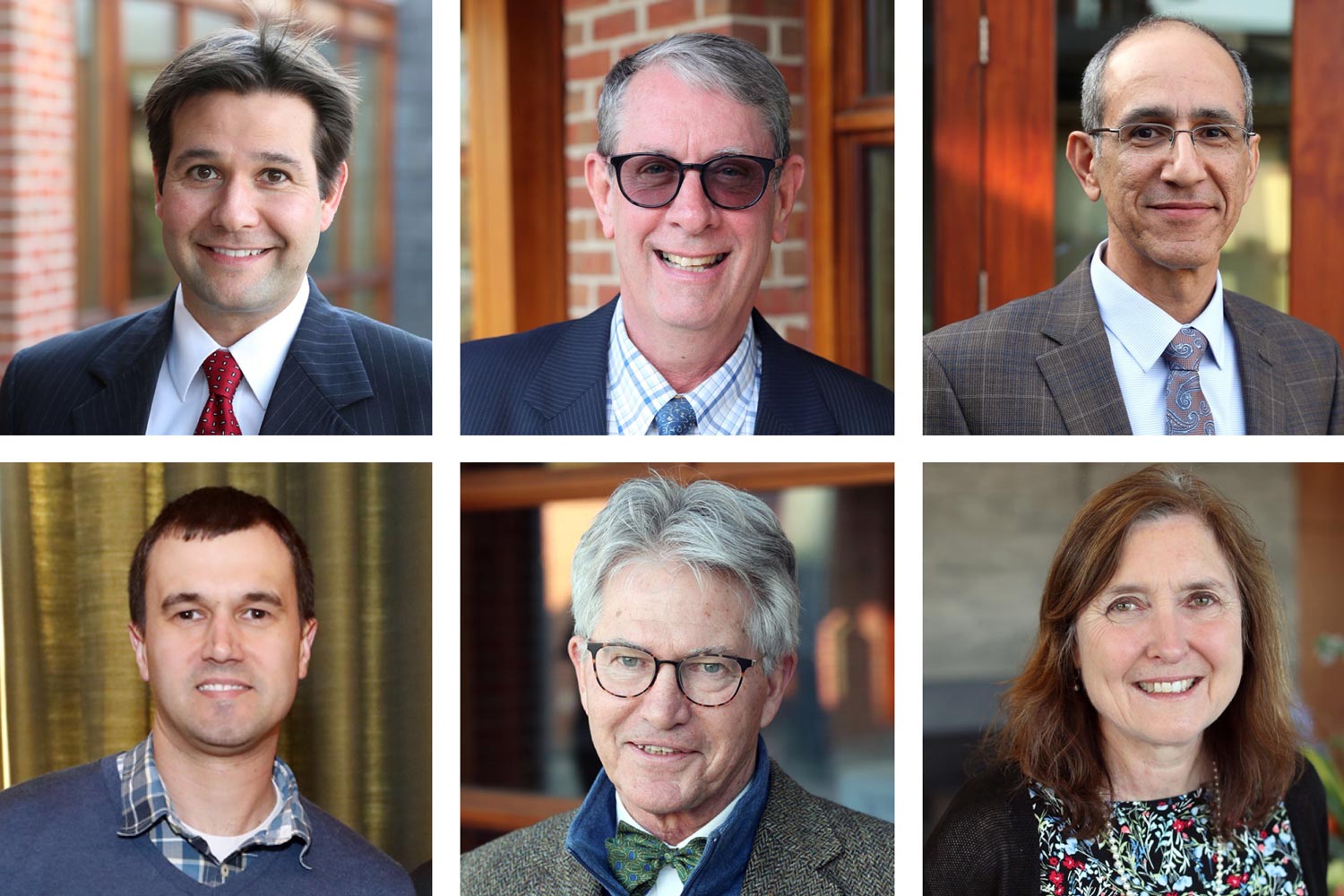 The Jefferson Scholars Foundation honored faculty members, from left (top row) Gavin Garner, David Gies and Kambiz Kalantari; (bottom row) Gary Koenig, George Overstreet and Lisa Reilly. (Jefferson Scholars Foundation photos)
The foundation, known for awarding merit scholarships to outstanding undergraduate and graduate students at the University, has expanded its efforts over the last decade by establishing a series of faculty award programs. Nearly $500,000 has been awarded to 55 UVA faculty members in the College of Arts & Sciences, the Curry School of Education, the Frank Batten School of Leadership & Public Policy, the McIntire School of Commerce, the School of Architecture, the School of Engineering and Applied Science and the School of Medicine.
"The foundation recognizes the important role faculty play in making the University a place where outstanding leaders, scholars and citizens want to come to learn," said Jimmy Wright, president of the foundation. "We administer these awards every year with the understanding that without an exceptional corps of faculty, the foundation could not fulfill its mission to attract exceptional students."
Media Contact
Article Information
April 13, 2018
/content/jefferson-scholars-foundation-awards-35000-six-top-uva-faculty-members