University of Virginia basketball fans know him as "Joey Hoops," "Joey Buckets" or just plain ol' Joe Harris.
But this season, thanks to a new beard he grew during the offseason, Harris' NBA teammates have given him some new nicknames. "Joey Moses." "Joseph of Nazarene." "Sasquatch."
The 27-year-old Harris, now playing for Brooklyn Nets, enjoys them all – and the beard seems to be paying dividends. Heading into Friday night's "homecoming" game against the Washington Wizards in Washington's Capital One Arena, Harris is shooting a league-best 53 percent from 3-point range, ahead of Golden State Warriors All-Star Steph Curry and a bevy of other big-name players.
The beard and his shooting aren't the only reasons Harris has been in the news this year. He recently announced a partnership with former UVA teammates Malcolm Brogdon and Justin Anderson to help bring clean water to Africa.
 "At UVA, we built a very special bond – playing basketball together and going to school together for all those years," Brogdon said at the time. "All of us in the same profession now; we're still a very close-knit group. It's awesome to share yet another experience that will bring us even closer together and allow us to impact other people's lives. It's super-exciting that they're as into this and committed to it as I am."
Harris said joining Brogdon was a no-brainer.
"Malcolm is really passionate about it, so how could you not be, too?" Harris said. "It's an amazing cause. You're raising a lot of money and awareness for something that so many people take for granted.
"I was more than willing to take part in it and really excited about it."
Harris said having the opportunity to collaborate with Brogdon and fellow former 'Hoo Justin Anderson – who plays for the Atlanta Hawks – makes the whole endeavor extra special.
"Every time we go to each other's cities, we meet up," Harris said. "Our relationships will continue well beyond after we're done playing basketball. What we went through at UVA and the bond that we built there is something none of us will ever forget. They're friendships that we'll be able to carry on forever, so to be able to do something like this [with people] that you're really close with is awesome."
The goal is to raise $225,000 to build five solar-paneled, sustainable wells by the end of the current NBA season.
Both Harris and Brogdon are part of a longer tradition of UVA student athletes who have made an impact beyond the court or the field, one that this year's team looks poised to emulate. That service mentality – along with a record 92 percent graduation rate for all UVA athletes in the latest round of NCAA reporting – are part of what sets the program apart.
And on the lighter side, they've not been without haircare controversies, most notably Kyle Guy's "manbun," which garnered a lot of teasing from opponents – and ESPN commentators – during the sharpshooter's first year.
In that spirit, we reached out to Harris about the beard. Will it stay? Do people like it? Read on to find out how Harris answers. 
Q. How did you decide to grow it?
A. My girlfriend had been spending a little more time in London – she started working over there in March. And so, when she was going back and forth, I just started growing it out just because I was getting a little lazier. She was the only one who held me accountable to shave.
She wasn't a fan of the beard at all. I didn't even realize I could grow a full beard.
It just kind of came about and has stuck. Now I'm to the point where I'm in too deep. I feel like if I shave it, I would look like a little kid again – so I have to keep it for right now.
Q. What does your mom think?
A. She and my sisters like it. They think it looks pretty good. One of my sisters told me I needed to clean it up, and I actually did. I recently got a haircut and the beard shaped up a little bit and it looks a lot better. For a little while I was starting to look like Forest Gump when he was running across the country.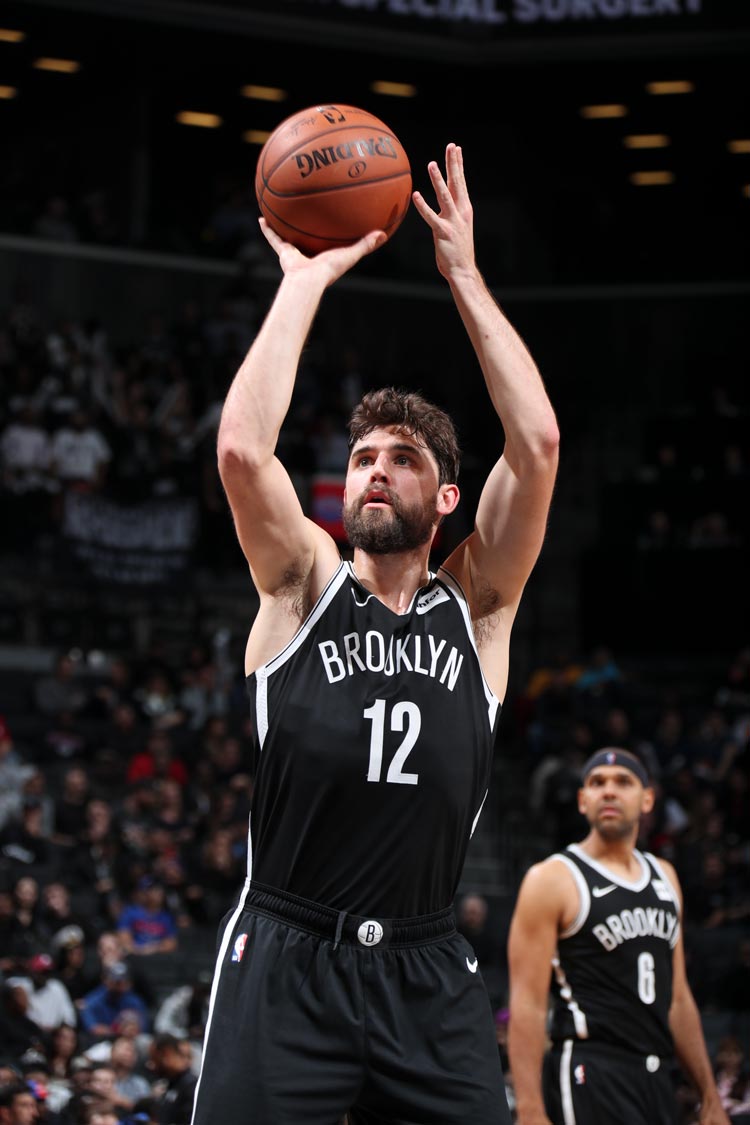 Q. What did your teammates think when you showed up to training camp with the new look?
A. They actually loved it, and it kind of became a joke because a lot of guys on the team can't really grow beards. Like Caris LeVert and Rondae Hollis-Jefferson – neither of them can really do it. We said we were going to have a contest. I've obviously done pretty well, while they kind of suffer from face baldness.
Q. Has Coach [Tony] Bennett said anything to you about it? He doesn't seem like he would be a big beard guy.
A. No, he hasn't given me any comments, but [Associate Athletics Director for Men's Basketball Administration] Ronnie Wideman texted me saying he liked it. He said, "Strong beard."
Q. Some people have said the beard gives you a little bit of that "international man of mystery" look – like you could be European or something, kind of like a Peja Stojakovic.
A. That's not a bad thing [laughing]. That guy was tough.
Q. So no plans to shave anytime soon?
A. No, I think I'm going to keep it going for a little while.
Q. Well, we'd be remiss if we didn't ask you at least one non-beard question. What do you think of this year's UVA team?
A. I was down there right before we started training camp and watched them practice and kind of hung out. They looked really good. I'm really excited for this season. I think they're going to miss Devon [Hall] and Isaiah [Wilkins] a lot, but I think they're going to be really good.
Obviously De'Andre [Hunter], Kyle [Guy] and Ty [Jerome] are going to be really solid. I think Mamadi [Diakite] is an X-factor who can step up really big.
Article Information
November 15, 2018
/content/joe-harris-beard-inside-story